Pedalea, pliégala, llega más lejos
La Vektron es la mejor bicicleta eléctrica de su clase que se pliega en 10 segundos para ir en trenes, automóviles y guardarse bajo el escritorio. Reduzca las distancias y alise las cuestas de su viaje, o coloque un par de Vektron en el maletero de su coche en su próximo viaje, para que pueda explorar más.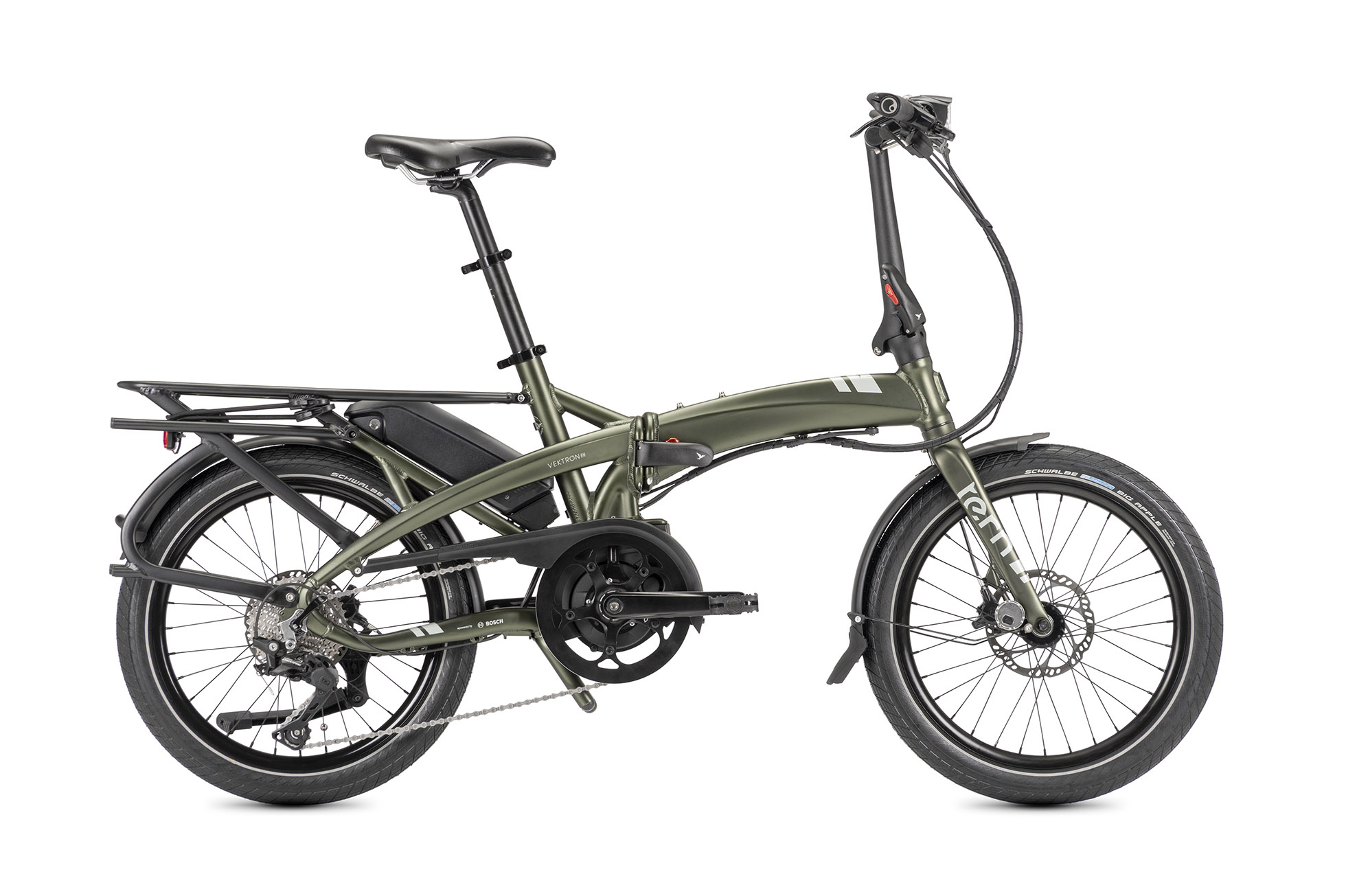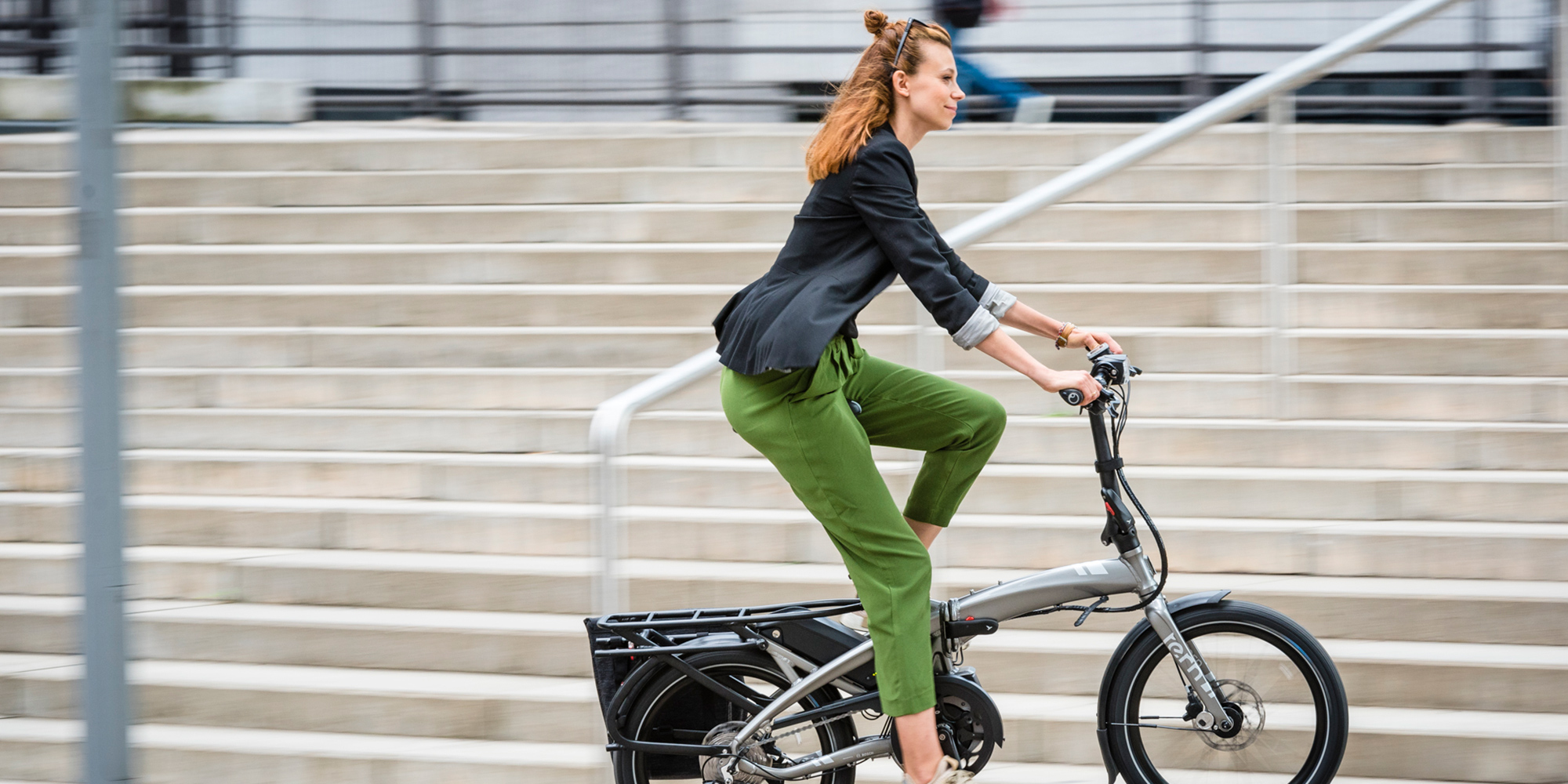 La mejor de su categoría
En todas las pruebas realizadas han definido a la Vektron como la mejor bicicleta plegable eléctrica del mercado. Esta Vektron actualizada es aún mejor, con una geometría mejorada, el motor más moderno y prácticamente silencioso de Bosch, y un cuadro robusto y extendido. Con una Vektron, muchos de sus viajes en coche comenzarán a convertirse en viajes en bicicleta.
Lista para rodar
Una vez plegada es fácil llevarla rodando. El diseño del nuevo cuadro permite además estacionarla plegada en vertical, con lo que parar y arrancar es más fácil que nunca.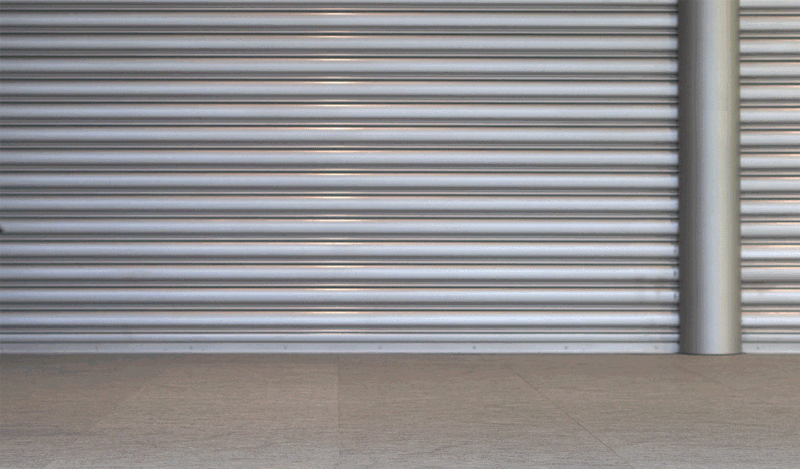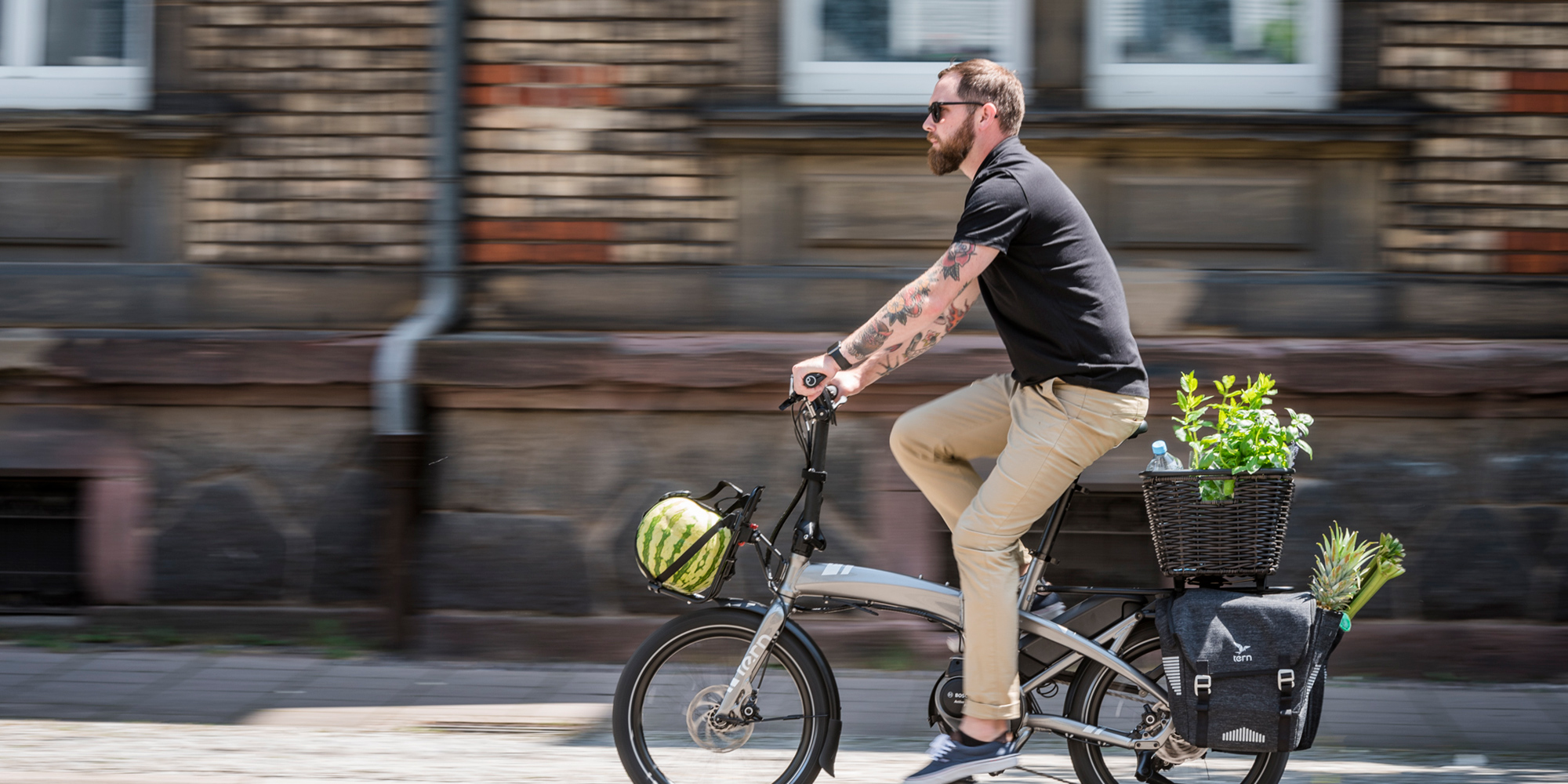 Rueda mejor
Hay más bicis eléctricas plegables, pero ninguna anda mejor. La Vektron es tan rígida y estable que permite rodar con total solidez incluso cargada a tope. Pruébela y sienta la diferencia.
Rueda como en mis sueños a diferencia de cuaquier bici plegable que haya probado hasta ahora.
- Electrek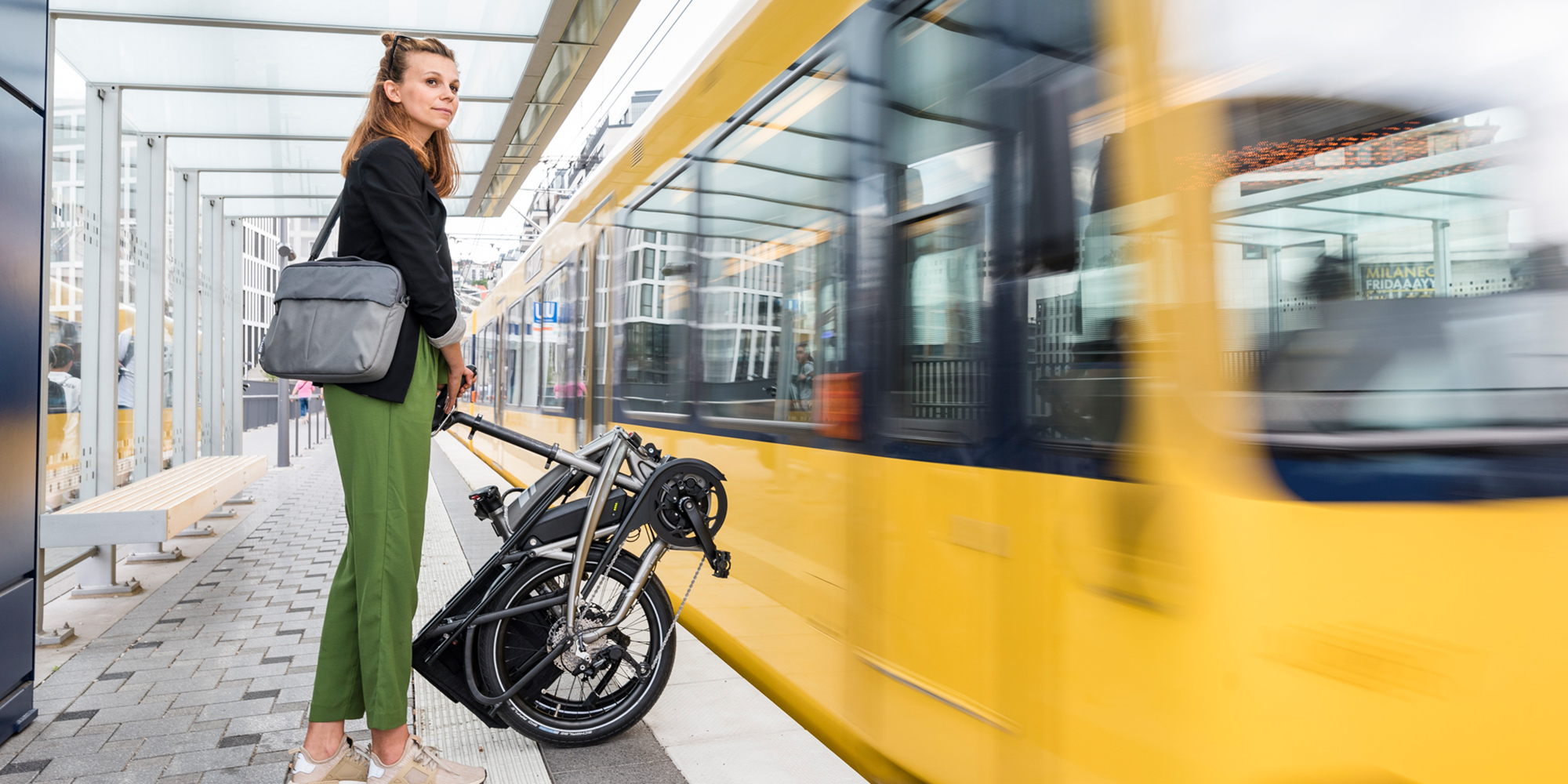 Te lleva más lejos
Combine la Vektron con el tren o el bus para hacer esos recorridos extra largos o para completar el primer y último tramo más rápido. Ir a la estación, subir, bajar y seguir rodando.
Una talla para todos
La Vektron tiene un diseño de cuadro de paso bajo y se adapta en segundos sin herramientas a ciclistas de entre 1,47cm y 1,95cm. con lo que puede usarla cualquiera de la familia.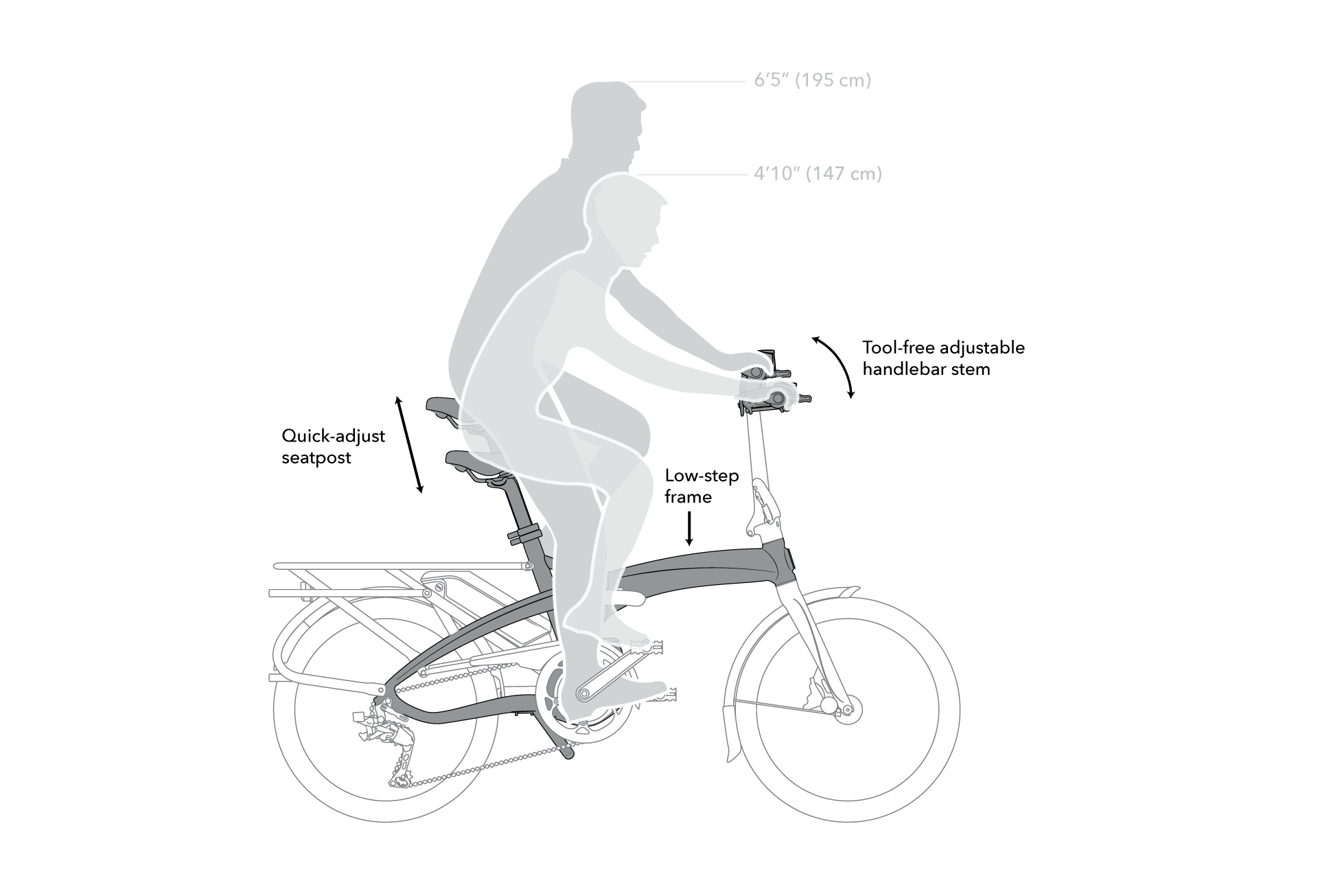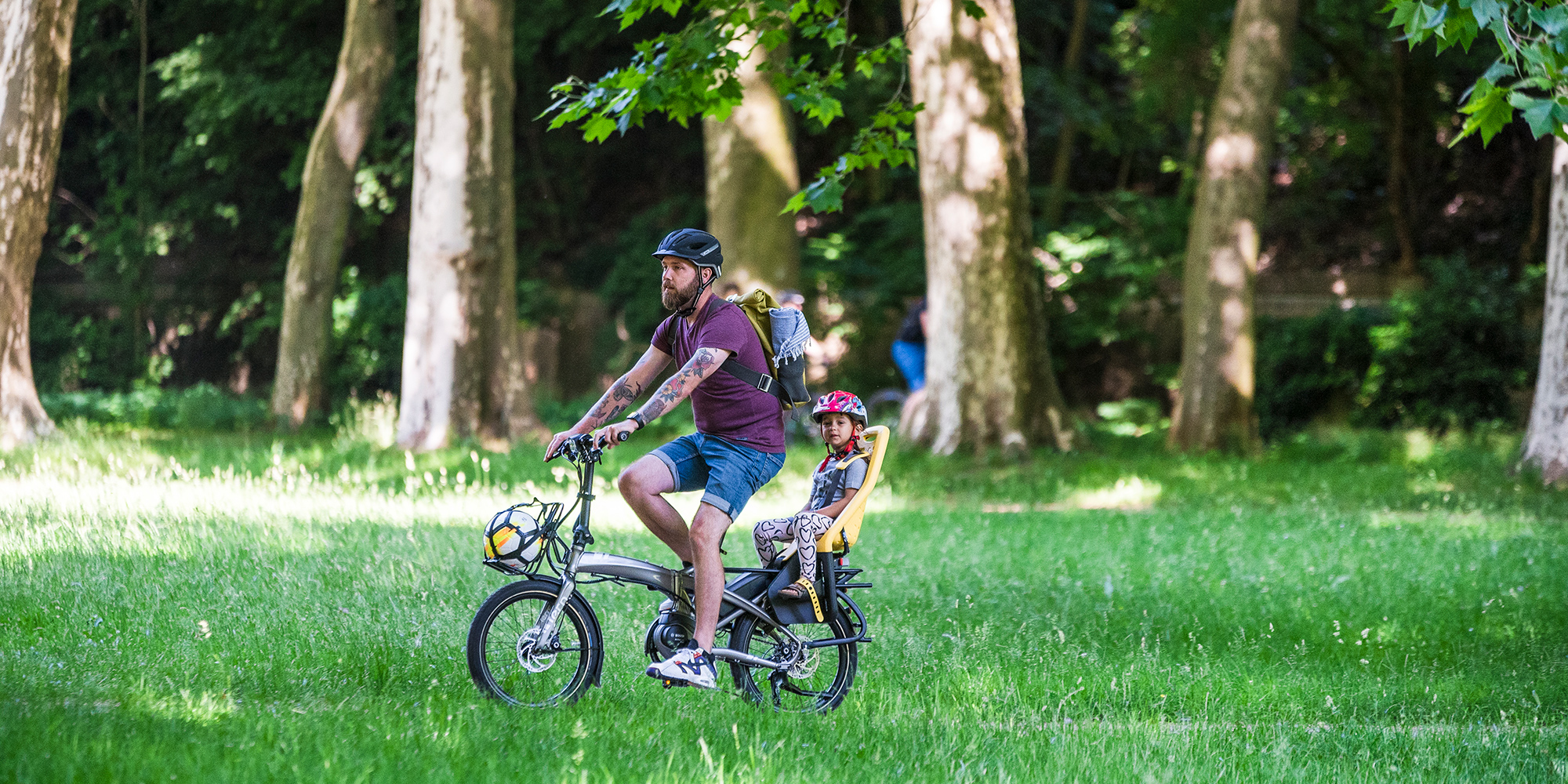 Compatible con los peques
Ir al cole nunca había sido tan divertido. La Vektron está diseñada para llevar una sillita Yepp Maxi o Nexxt Maxi sin adaptadores. (La Vektron P9 y D8 necesitan una Cargo Rack para llevar una sillita Yepp)
Por qué Vektron?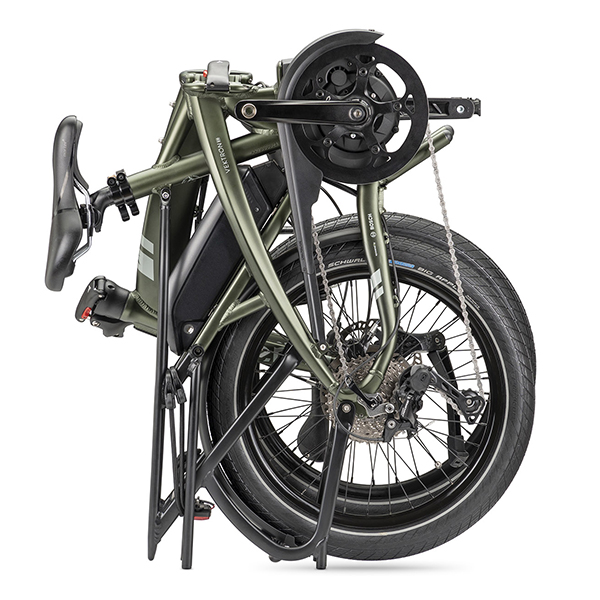 Tecnología de plegado Tern
Nuestros sistemas patentados como la potencia Physis3D y el sistema de cierre de cuadro OCL son increiblemente fuertes, rígidos, facíles de usar y útiles.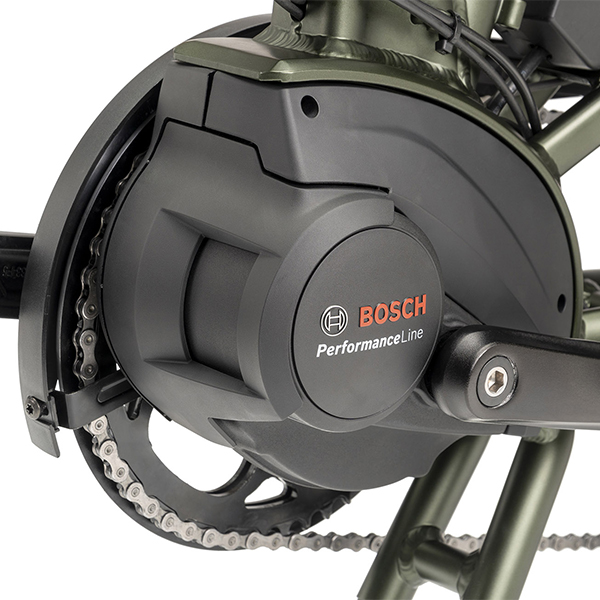 250 Vatios de potencia fiable
Equipada con sistema de asistencia Bosch la Vektron puede alcanzar los 25 km/h manteniendo un rendimiento excelente al la vez que ofrece una marcha silenciosa con menos resistencia al pedaleo.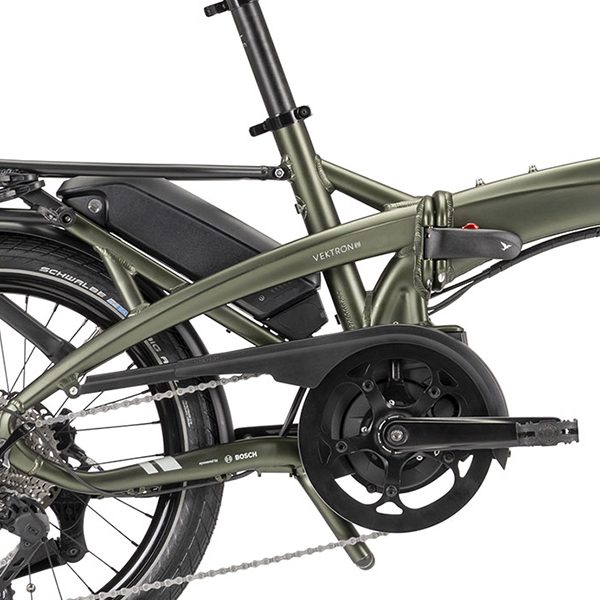 No más agobios por el alcance
Con el sistema de batería Bosch la Vektron puede llegar a tener un rango de hasta 130 km. Coloque la batería en su alojamiento bloqueado con llave para evitar robos o llévela para cargarla a cubierto.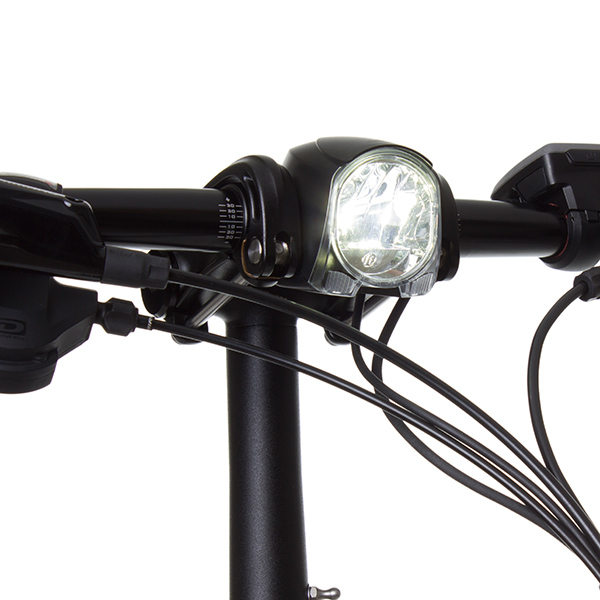 Seguridad nocturna
La Vektron viene equipada con luces integradas en la parte delantera y trasera para que pueda ver y ser visto. Las luces están conectadas a la batería del sistema Bosch para que nunca más tenga que preocuparse de cargarlas. La delantera cuenta con la luz Valo 2.1 mejorada con un 30% más de entrega de luz.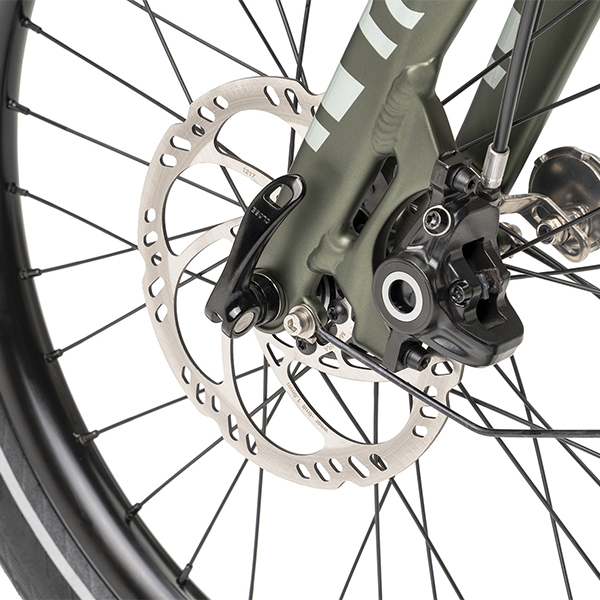 Potencia de frenada en cualquier condición
Con discos de freno hidráulicos, la Vektron está lista para circular de forma segura con un poder de parada excelente con un accionamiento suave. Basta con dos dedos para detener la bici sin esfuerzo y con eficacia.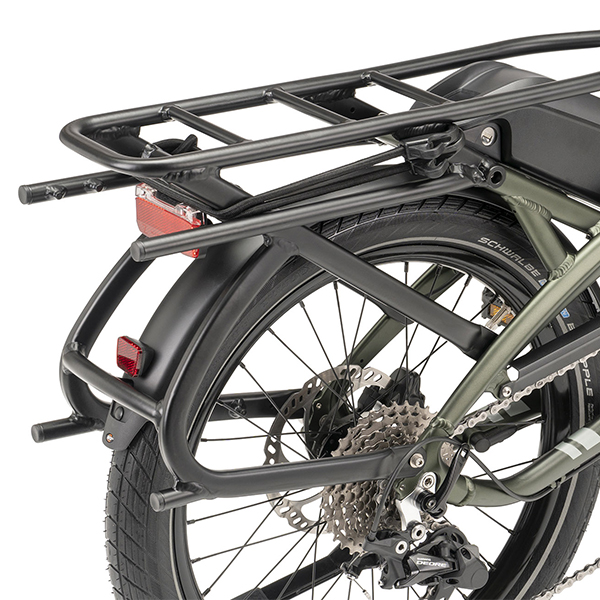 Portabultos fuerte y rígido
Lleve su carga con facilidad. Tanto con la Cargo Rack como con la Atlas V Rack™ la Vektron se maneja bien cargada. Ambos portabultos son compatibles con KLICKfix y están diseñados para montar directamente una sillita Yepp Maxi o Nexxt Maxi.
Bike Comparison
Add bikes to compare
See for Yourself
We could go on and on about how the Vektron is a great bike. But nothing beats going for a test ride and finding out what's the best match for you.
Support a Local Business
Your local bike shop is one of the essential businesses that hold your community together. But there are several other reasons why you should buy local.