How to Buy an E-bike for Daily Commuting
To read it in other languages, click here.
So you've decided to buy an e-bike for daily commuting. Good call! Choose wisely, and you'll never regret it.
But how do you choose? E-bikes are booming, and the options for urban commuter bikes are endless. Figuring out which urban e-bike fits your lifestyle isn't as simple as it used to be.
The best way to decide is to narrow down your options through a bit of research, then visit a dealer to test ride the bikes you're considering. A quality e-bike is a significant investment. You'll want to make sure you're asking the right questions and thinking clearly about what features you'll need.
Get this process right, and your first e-bike can be life-changing. Here are three things you should consider when buying your first e-bike.
1. Make sure the bike fits you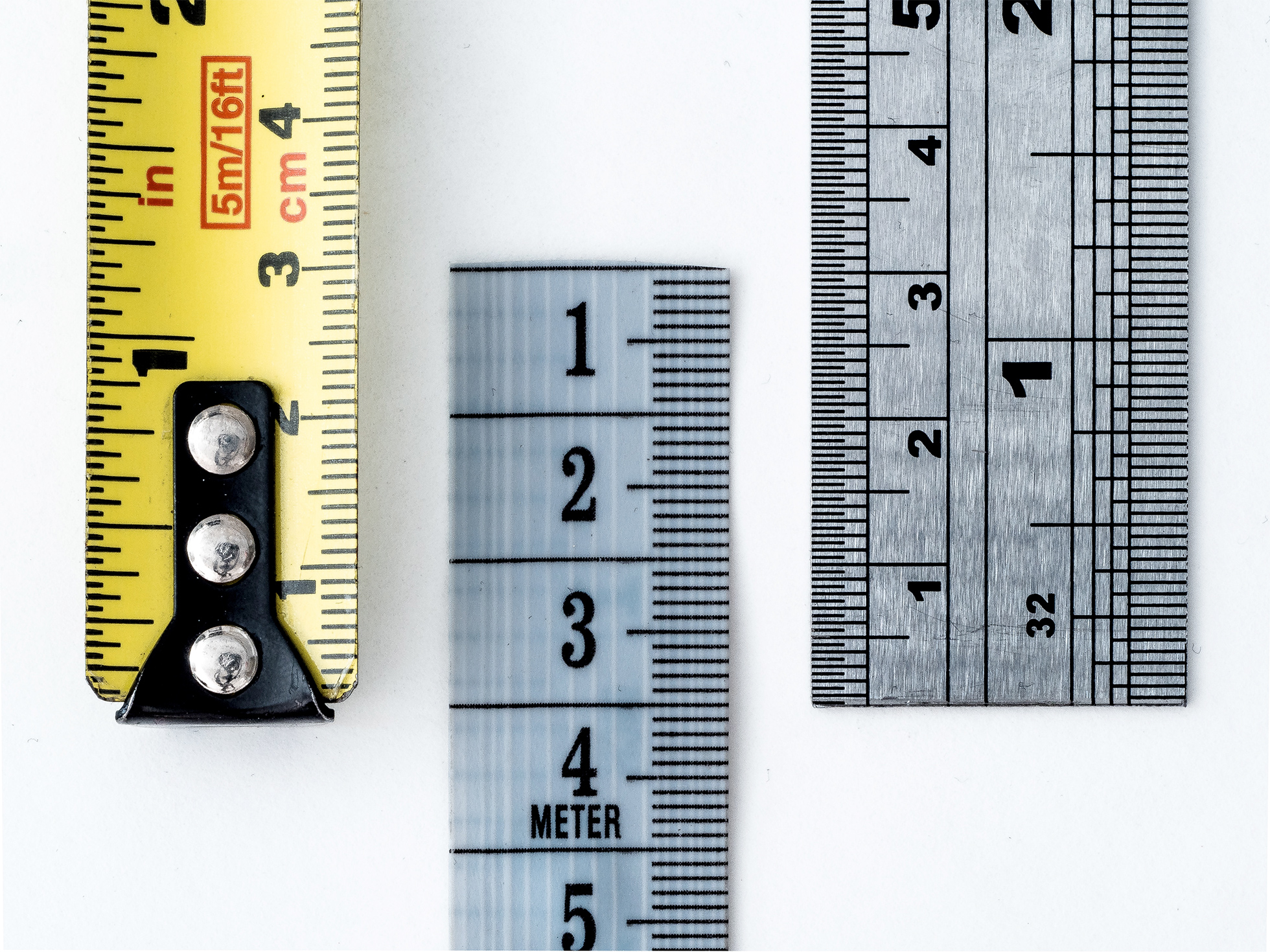 Choosing an e-bike that fits you properly is the first step towards e-biking success. Photo by William Warby on Unsplash.
This may seem obvious, but you need to make sure your new e-bike suits your body size. The best way to figure this out is by taking the bike for a test ride.
On the test ride, consider whether the riding position will be comfortable enough for your day-to-day commute. Are you hunched over? Putting a lot of weight on your hands and shoulders? Is your visibility good enough to ride in traffic safely?
The Tern HSD is an urban e-bike that allows riders from 150 - 195 cm (4'11" - 6'5") to enjoy a comfortable upright riding position—no special frame sizes necessary. This upright riding position lets you see over traffic when riding on city streets. It also makes riding more fun by preventing aches and pains.
If you're super tall, you might be wondering how a one-size-fits-most bike could possibly accommodate you. The secret is in the HSD's slack seat tube angle, which lengthens the cockpit for taller riders. The HSD also features an adjustable Andros stem that lets you bring the handlebars higher.
But none of that comes at the expense of shorter riders, who may find some e-bikes too massive and unwieldy to handle. In fact, the Tern HSD is 10 cm shorter than a standard city bike, so smaller riders should have no trouble maneuvering it.
As a bonus, the HSD's adjustability makes it easy to share the HSD among family or friends.
2. Make sure the bike fits your stuff
Making sure an e-bike fits you is a crucial first step, but you also need to make sure it fits into your life. That means thinking about what you'll need to carry on the bike on a day-to-day basis.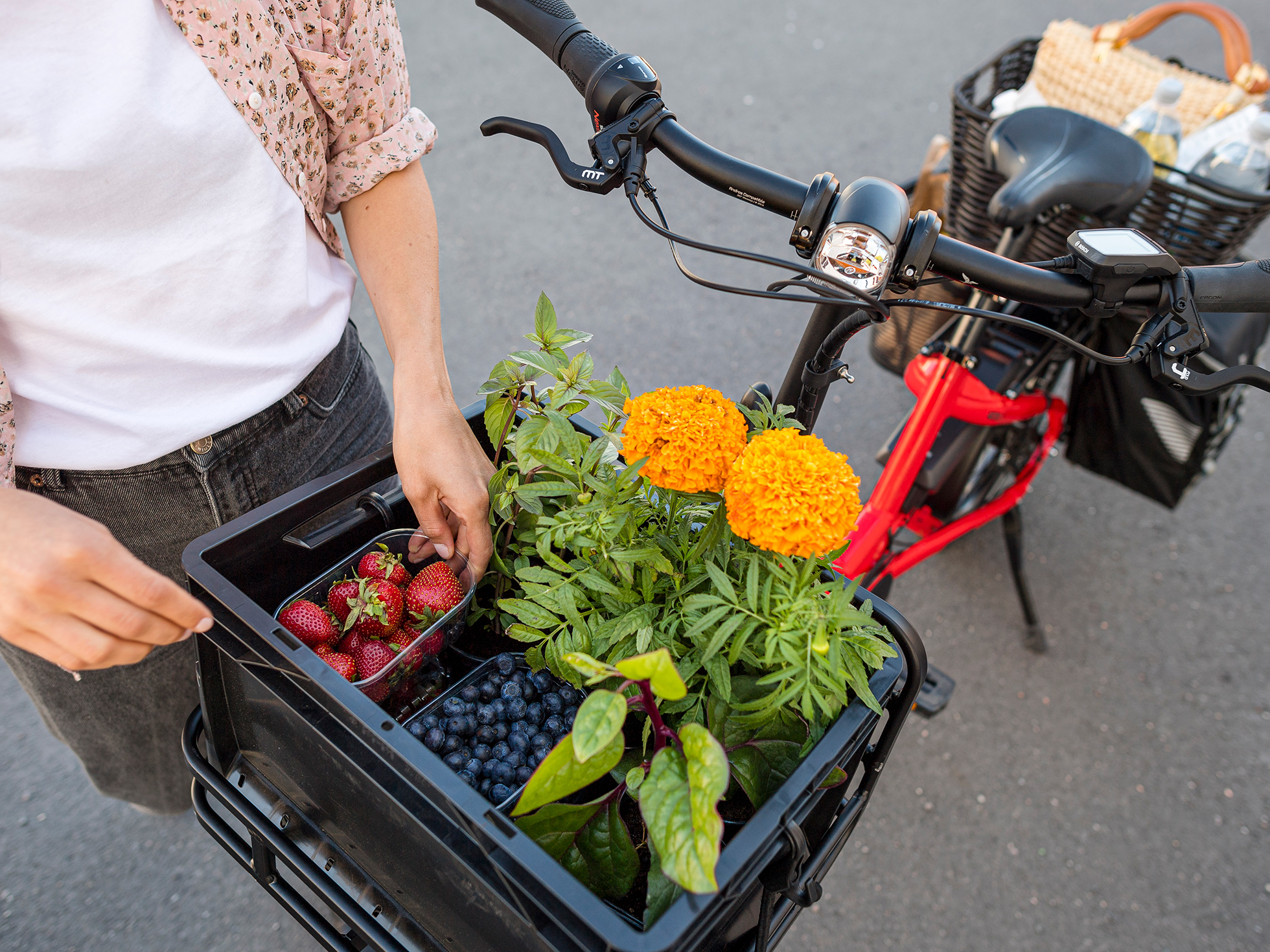 An e-bike with plenty of cargo capacity and convenient carrying options will get lots more use than one without.
There are some pretty significant variations in cargo-carrying ability among urban e-bikes. To figure out how much capacity you really need, imagine carrying out your daily routine on an e-bike.
In the morning, you pop your kid (and all of their kid stuff) onto the bike to do the school or daycare dropoff. Then, you continue on to the office, briefcase in tow. In the evening, you pick up your child, and the two of you stop for groceries on the way home. Your kid's favorite snacks and your favorite beverage are both on sale, so you end up with a bigger haul than you expected (again).
Will everything you need to carry home fit on your bike? And if so, what will it feel like to stop and start at intersections with a wriggly child, your work bag, your kid's bag, and all those groceries loaded onto the bike?
The Tern HSD has a maximum gross vehicle weight of 170 kg and an extra-long Atlas H Rack. It's perfect for carrying one kid and a week's worth of groceries. And when you end up using your e-bike way more than you expected, it'll still get the job done—think weekend camping trips, long-distance touring, and more.
But what makes it even more useful for cargo-carrying is its small wheel size. Smaller wheels mean a lower rack, which means loads are carried closer to the ground—making them way more comfortable to manage, especially for smaller riders. It's hard to overstate how helpful a low center of gravity is when carrying kids and cargo—make sure to test this out on your test ride.
3. Make sure the bike will last
Once you experience the rewards of owning an e-bike, chances are, you'll never want to be without one. If you're anything like other e-bike riders we've talked to, the phrase "I don't know how I lived without it" will become your mantra.
But if you scrimp on quality, broken parts and maintenance issues can force you off your bike, fast. Quality and maintainability are key factors to consider before you buy.
Unfortunately, not all e-bikes are built to last. Some are made with low-quality parts—either in the motor system or on the bike itself—in an effort to keep costs down. These cheap components often break more easily and are harder to fix and replace. That means more time and money spent on repairs, and less time to actually enjoy your bike.
One way to avoid these problems is to look for an e-bike made with components from reputable brands. The Tern HSD features a Bosch motor system, Shimano (P9 and S8i) or Magura (S+) disc brakes, and Schwalbe puncture-resistant tires, among other high-end, brand-name components.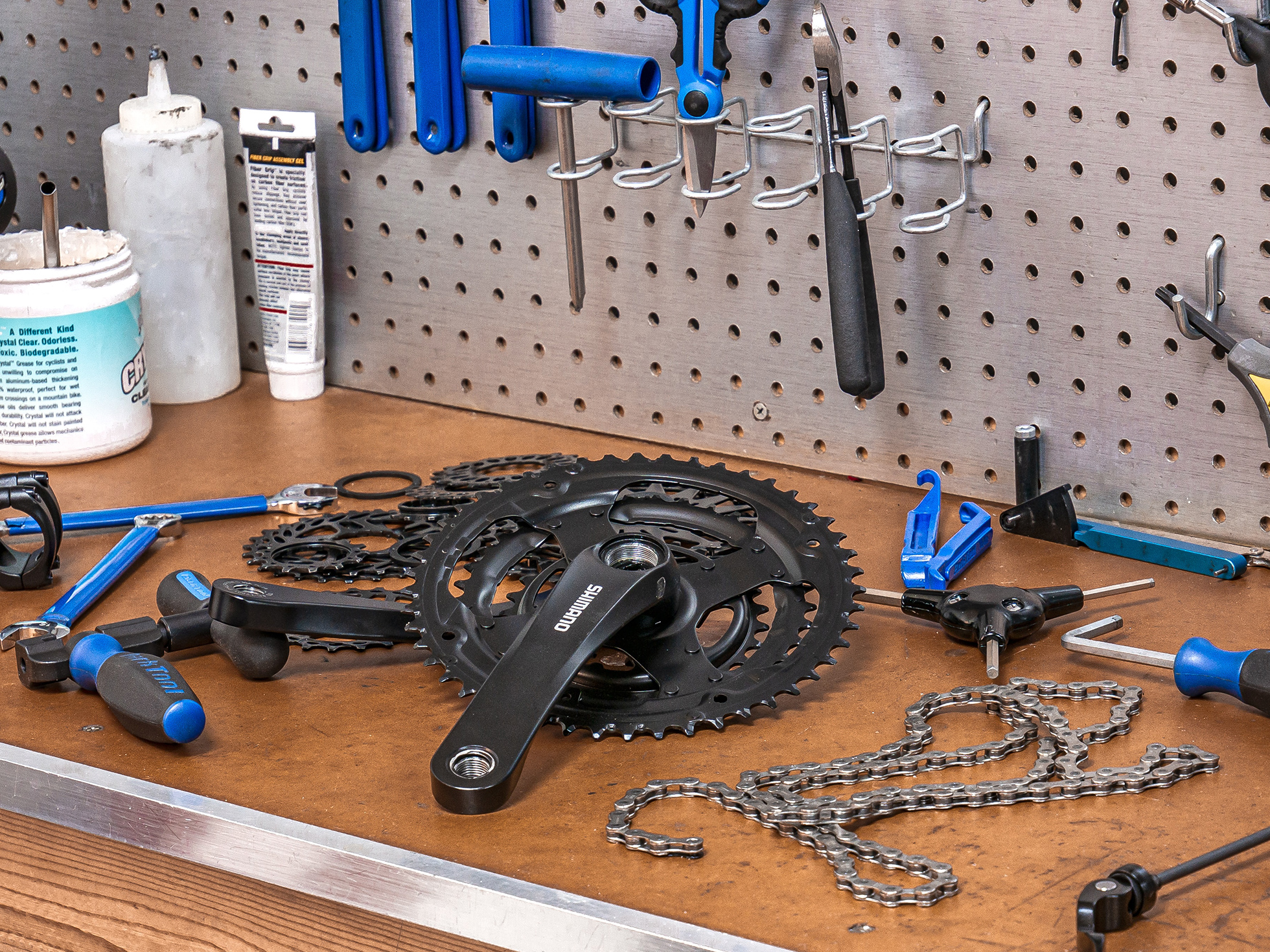 Buying an e-bike made from high-quality, brand-name parts is an investment worth making. Photo by Tom Conway on Unsplash.
These premium-quality parts are less likely to break. But even if they do need to be fixed or replaced, bike dealers around the world know how to work with them—so you can get back on the road hassle-free.
The Tern HSD has also been rigorously tested by EFBE, one of Europe's leading bicycle test laboratories. The HSD's frame and fork have been found to meet EFBE's high standards, plus the upcoming EN Cargo Bike Standards. The HSD's solid construction makes for a better ride from day one, and for many years to come.
When you're considering buying an e-bike, do a bit of research into the parts the bike is made from. Ask your bike dealer whether they know how to fix and maintain them. Ask if they'll be able to guarantee a battery replacement in 3 or 5 years when you need it. Test ride the bike and make sure it feels smooth and stable.
Buying quality from the start is the best way to ensure your new e-bike will become part of your lifestyle—and not part of a landfill.
Has the Tern HSD made it onto your shortlist? The next step is to take it for a test ride. Find your nearest Tern dealer here.