How to Tow a Trailer with the GSD Gen 2
This article refers to GSD Gen 2 bikes.
Adding a trailer to your GSD opens up a whole new world of possibilities. Whether you aim to turn your GSD into a pet taxi, use it to carry more than two kids, or maximize your cargo-hauling capacity—there are trailers that will do the job. And thanks to the GSD's dedicated trailer mount, attaching one to your GSD is simple and straightforward.
This article will introduce the GSD's trailer mount and explain the basics of how to use it with different types of trailers.
Where is the trailer mount located?
The dedicated trailer mount is located on the rear of the GSD, above the Integrated Lower Decks. It includes a series of four holes that can be used to mount different types of trailers.
It looks like this: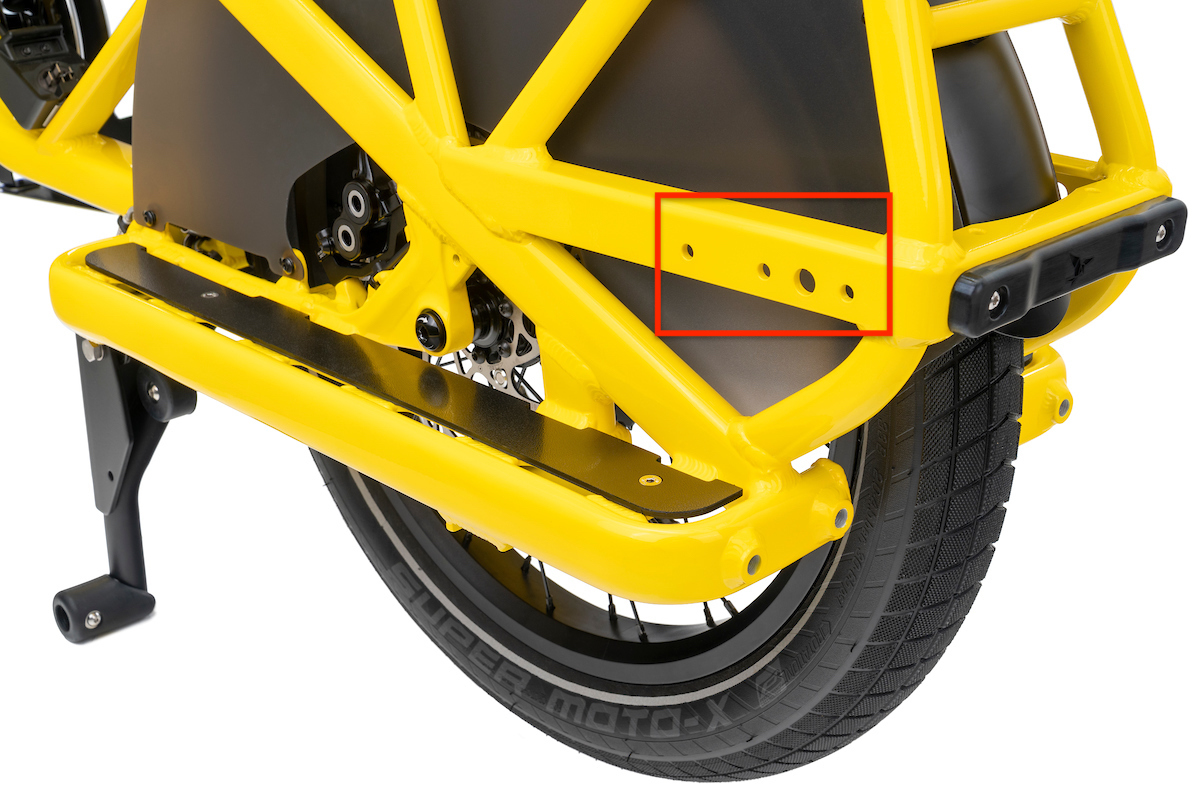 What trailers are compatible with the trailer hitch mount?
We know for sure that the trailer mount is compatible with Weber, Thule, and Burley trailers. Apart from these three major brands, we believe the mounting points should also fit virtually any rear hub axle–mounted or rear kickstand–mounted trailer.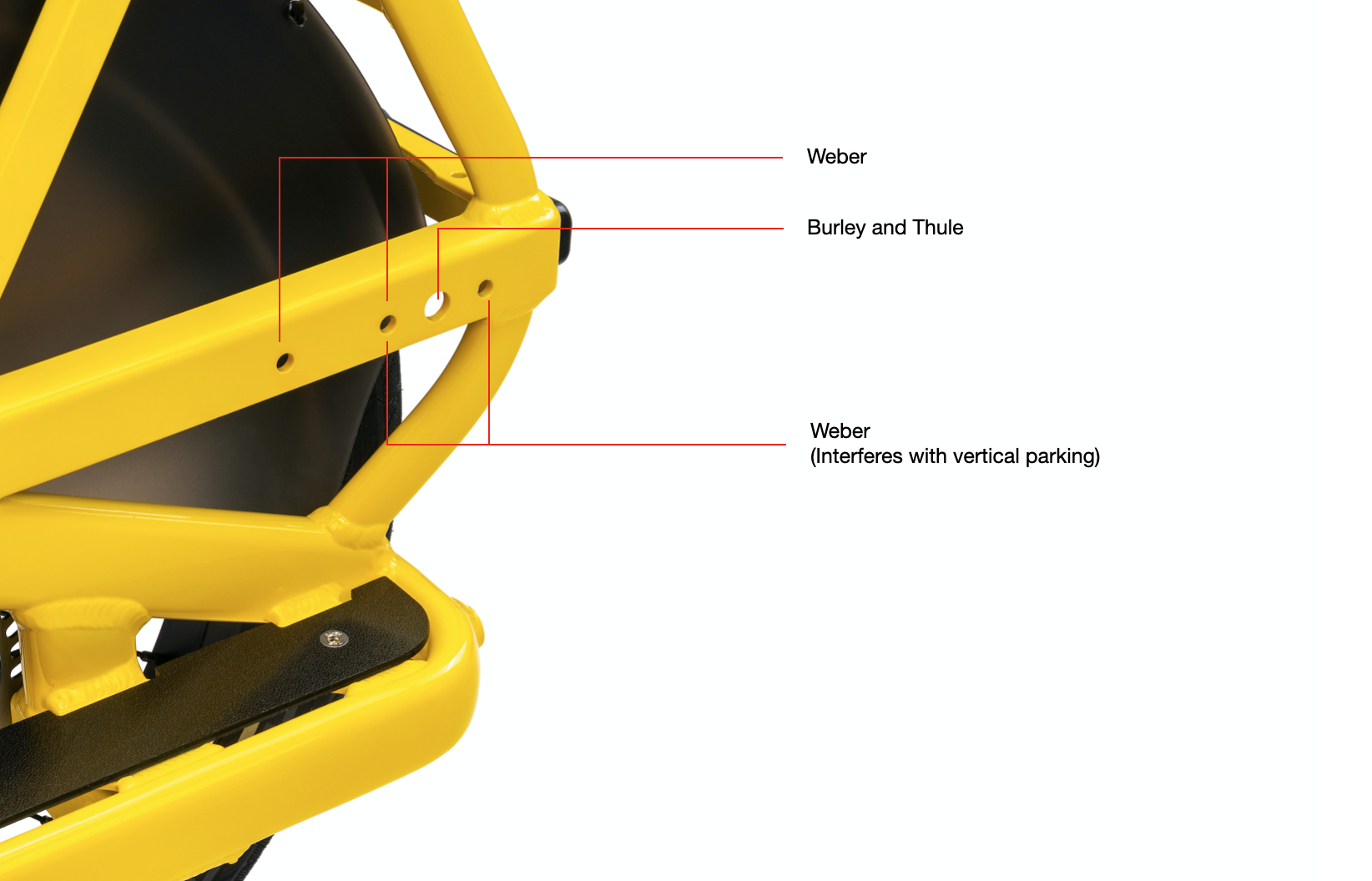 What adapters or parts do I need to attach a trailer?
You don't need an adapter for any of the three brands mentioned above—just the hitch itself and some simple mounting hardware.
Here are the required parts for those brands:
Weber Trailers
Weber EH Hitch (use included bolts to attach)
Thule & Burley Trailers
M10 x 20 mm bolt x 1 pc
M10 washer x 2 pcs (outer diameter 20 mm)
M10 nyloc nut x 1 pc
Can I use panniers and tow a trailer at the same time?
Yes, if you choose the right panniers.
The Cargo Hold 52 Panniers are NOT compatible with the trailer mount because they'll block the mounting holes. However, the narrower Cargo Hold 37 Panniers ARE compatible.
Can I still vertically park the GSD with a trailer hitch attached?
Yes, you can. Make sure to detach the trailer arm and trailer first.
There are two mounting locations for Weber trailers: a front mounting position and a rear mounting position (See image above). If you plan to park your GSD vertically, we recommend using the front mounting position, as there is very little ground clearance for the Weber hitch when using the rear position.
No matter what kind of trailer hitch you're using, use caution when parking vertically. Ensure that all four contact points on the rear of the GSD are resting on the ground.
Has the trailer mount been tested for strength and safety?
Yes! We partnered with EFBE, a worldwide leader in bicycle testing, to rigorously test the dedicated trailer mount.
The testing indicated that both the Weber and Thule/Burley mounting locations are safe and reliable for towing up to 60 kg (including the trailer weight plus any passengers or contents).