How to Customize Your Bike Using the Branding Board
The Tern Branding Board was designed to be a quick and easy way for consumers and commercial customers to customize their Quick Haul and Short Haul. Simply attach stickers or decals to the Branding Board to promote your business or personalize your ride.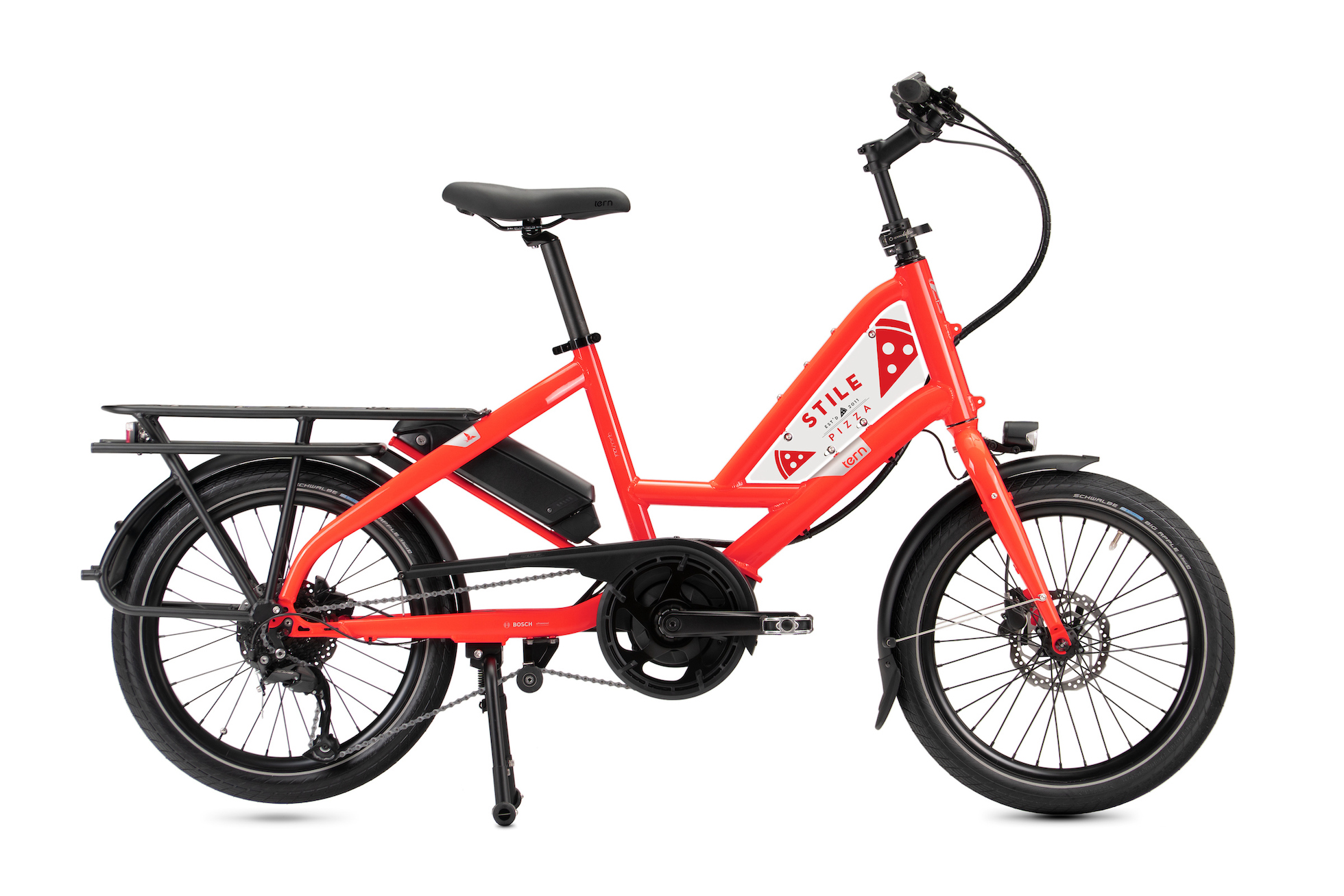 Sticker Basics
If you are familiar with using graphics software, making stickers can be as simple as creating a design, and then bringing it to a print shop to help with printing. We also provide a template that makes it easier to lay out your design to match up with the Branding Board's dimensions.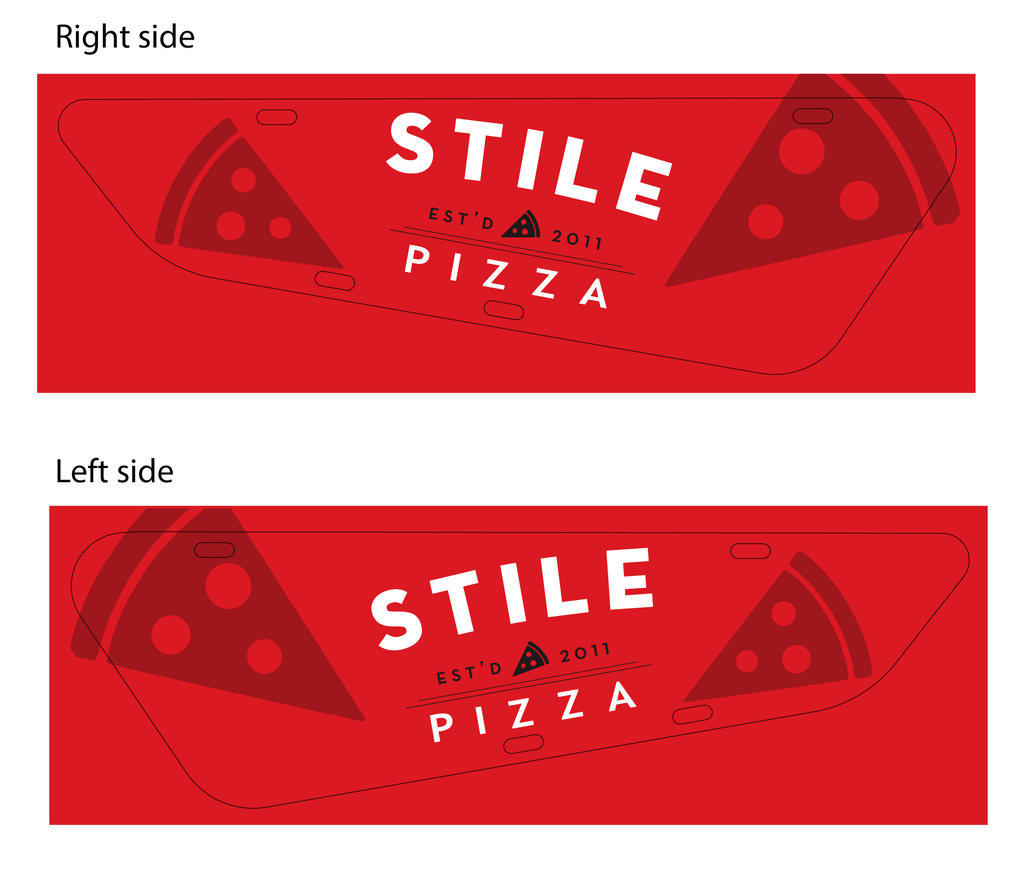 Making Use of Print Shops
If you are not familiar with using graphics software, print shops are a great resource, and not only because they can help print out your stickers. They can provide helpful advice about choosing the right image resolution and type of file to output your designs. They can also help you make use of the Branding Board template. 

There are several other useful services print shops can provide:
The Branding Board is slightly bigger than standard-sized sticker paper (A4, Letter). Print shops should be able to handle printing to the Branding Board size, but you probably won't be able to print full-size stickers on a home printer.
Print shops are familiar with printing stickers for outdoor use. You'll be able to choose from various weather-proof materials (such as vinyl paper with gloss finish) for printing stickers.
Print shops will have specialty inks that fade slower and last longer, or that provide for more vibrant colors to make your stickers stand out.
Many print shops offer the option of having stickers die cut for custom-shaped stickers.
You can print in volume, which is helpful for businesses with bike fleets.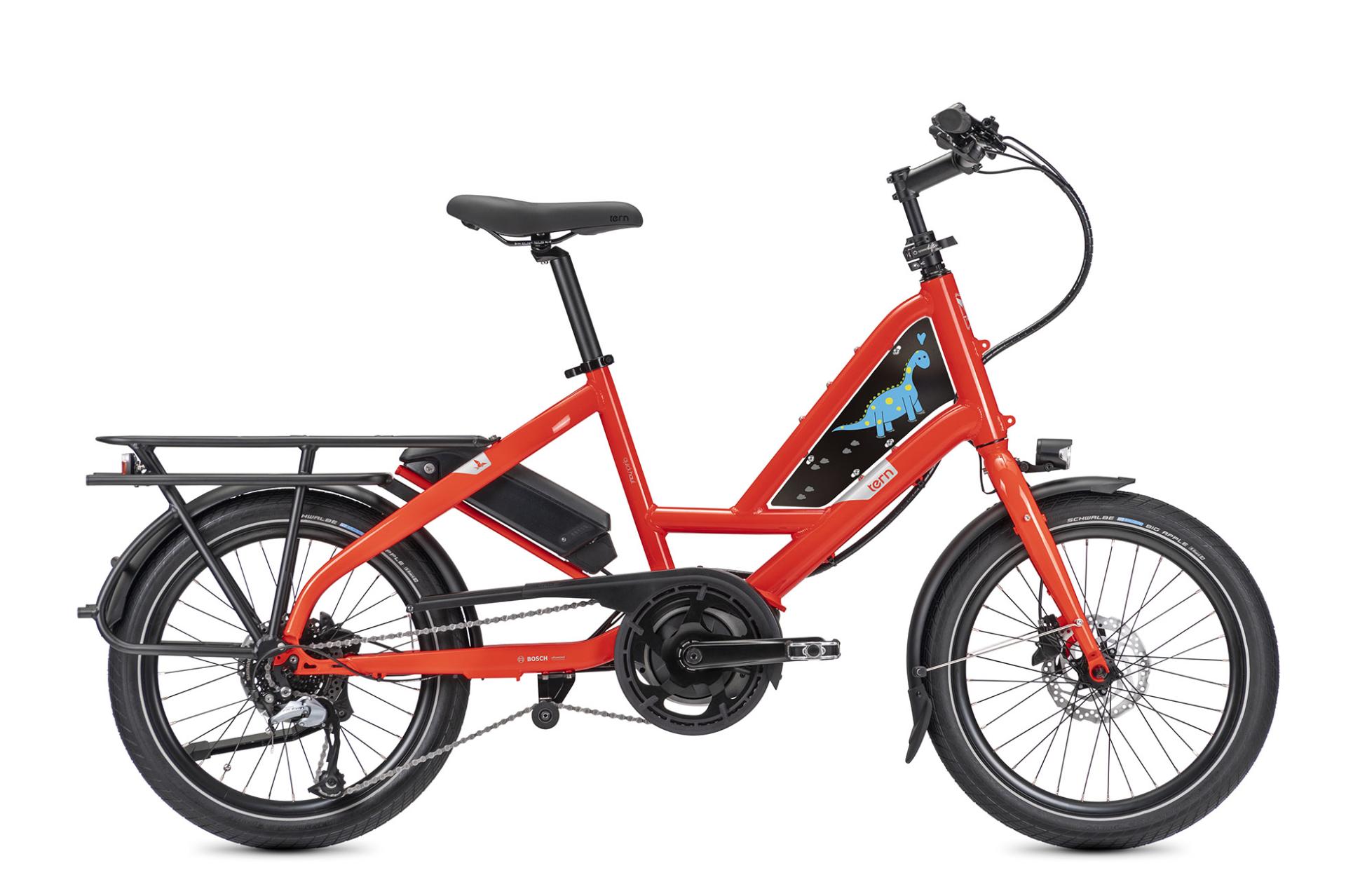 Printing at Home
You can also print out stickers at home. While you'll have fewer options than using a print shop, it's easy and cost-efficient if you have the tools. All you need is a computer, color printer, and of course the right paper for printing. Some home printing recommendations:
Make sure to use vinyl printer paper or other weather-resistant material.
Laminate the stickers to provide extra protection from UV rays and moisture.
Aim for smaller sticker designs. Remember, the Branding Board is slightly bigger than standard-sized printer paper.
Keeps things simple in terms of shape. That'll make it easier to cut the sticker away from the background paper.
Have fun! Experiment with different color sticker paper (e.g black, transparent), design colors, and print size to see which mix makes your stickers stand out best.
Download the branding board: