That Website Sells Cheap Tern E-Bikes—Is It Real?
From protecting the environment to getting some quality exercise done while skipping the traffic jam—cycling brings plenty of great benefits for everyone, and more and more people are looking to incorporate it into their daily lives. 
This means an increasing number of consumers are interested in buying an acoustic bike or e-bike. And with the convenience of online shopping, many folks are browsing the Internet with the intention of purchasing their dream bike online. 
Unfortunately, this also means that there's a growing number of fake sites posing as authorized dealers of various brands, including bogus websites that sell Tern bikes. These websites pop up overnight and disappear relatively quickly, and lure consumers by advertising highly sought-after bikes with generous discounts.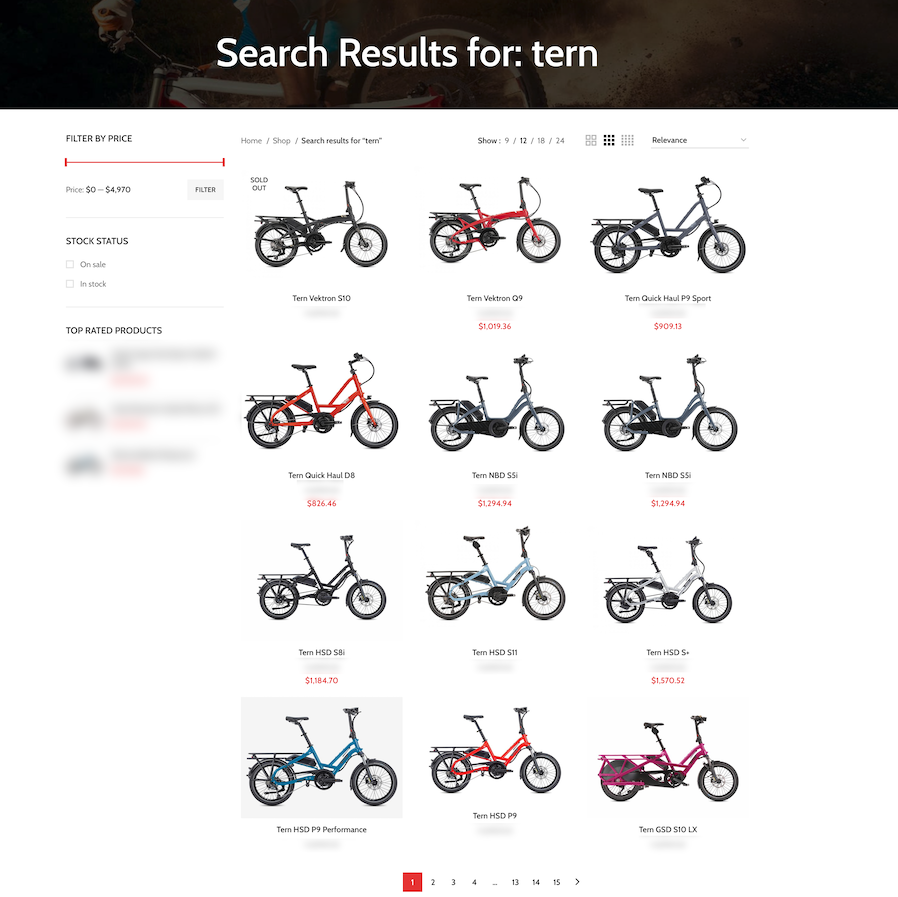 While our legal team diligently documents all intellectual property violations and requests the shutdown of fake sites whenever they appear, it is a never-ending game—we shut down one page, and two others appear. It doesn't help that sophisticated AI tools make it easy for scammers to design, create, and register legitimate-looking e-commerce websites here and there with ease. 
These bogus websites are NOT authorized Tern dealers, and it is highly likely they don't even exist! Consumers who fall victim to these fake websites often end up paying for a bike that would never arrive at their doorsteps, or giving away their personal information such as credit card number, name, and address for scammers to take advantage of.
Here's how to identify a bogus site
1. Check out those prices
The No. 1 telltale sign that you've landed on a fake online store created by scammers is the too-good-to-be-true prices of the products. These sites often list high-end bike models at an exorbitant discount—sometimes at a mere fraction of the price listed elsewhere.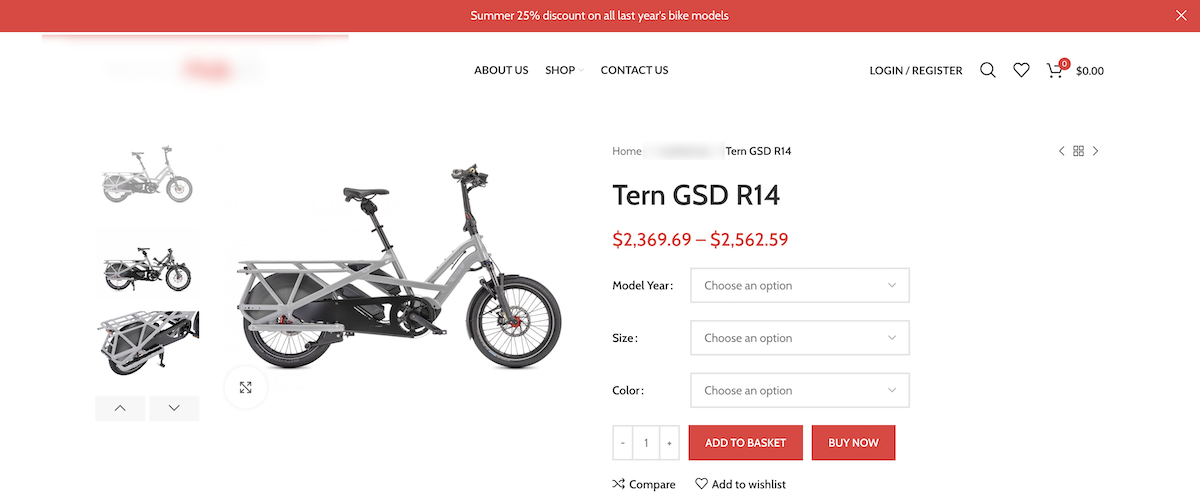 2. Check for store information
Next, you'll find little to no information about the seller online. No pages indexed on Google, no address or phone number provided, nada. And even if there were an address and phone number listed, they may not add up. 
Google Maps and Google Search are handy for checking such information. A quick Google search of the "Contact Us" info provided by the above website selling the Tern GSD R14 reveals that the phone number's area code (Michigan) doesn't match with the stated address in Houston, Texas. That's a red flag!
The contact information listed by fake e-commerce sites may also lead to other establishments, often unrelated to the bicycle industry and unaware that their contact information is being used by scammers. 
3. Check for social media presence
Although not a requirement, many established dealers nowadays have some form of social media presence through which they communicate product information and engage with their customers, be it Facebook, Instagram, Twitter, Threads, or Youtube. Check to see if the company in question has links to their social media channels on the website, and review their posted content for anything that seems out of line.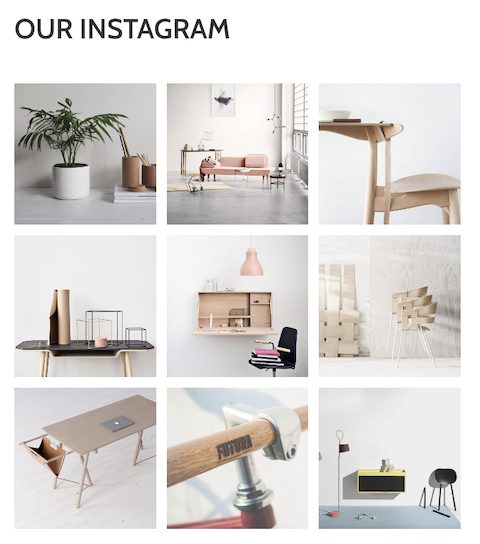 4. Check our Dealer Finder
We believe that the experience of buying and owning a Tern bike is much better where there is a local contact (and here's why). All Tern dealers across the globe are required to have brick-and-mortar presence, and are listed in our Dealer Finder. If the online "dealer" you come across is not listed in our Dealer Finder, they have not been authorized to sell Tern bikes. Chances are, they are advertising our bikes without actually having any access to them.
5. Check the product info and reviews
Bogus websites often contain product information that the scammers piece together from sources across the Internet. Details such as bike specs, model generations, recommended accessories, compatibility, and images may differ from those from the Tern official site. 
The written content, including customer reviews and articles, may also be littered with typos, bad grammar, and dummy text. Here's a product review left by a supposed customer:

6. Check the website URL using online tools
In addition to following our steps for identifying a fake online store, there are also plenty of online tools that can help you check the website's URL for information such as website reputation, traffic volume, malware or spam activity, and blocklist status. However, as these online tools use automated algorithms to check the websites, their analyses should only serve as a modest reference—we strongly recommend doing your own research before making a conclusion.
What to do if you come across a bogus site
Walk away! And let others know to do the same as well—report sketchy websites to your social media groups, subreddits, and more to alert the cycling community. It's bound to prevent a handful of folks from falling into the traps of scammers, and they will thank you for it.
You can also Contact Us to report the fake website, and our legal team will take all the necessary actions to have it closed down. 
Final bit of advice
When investing in a premium bike, always work with a local bike shop. Your local Tern dealer has the specialized knowledge, physical access, and clear communication channels to assist you best—whether you are thinking about buying a Tern bike, or are the proud owner of one. 
The Internet is handy for many things, but you'll want to keep an eye out for red flags when it comes to protecting your personal information and hard-earned money. If a deal you find online looks too good to be true, then it probably is.