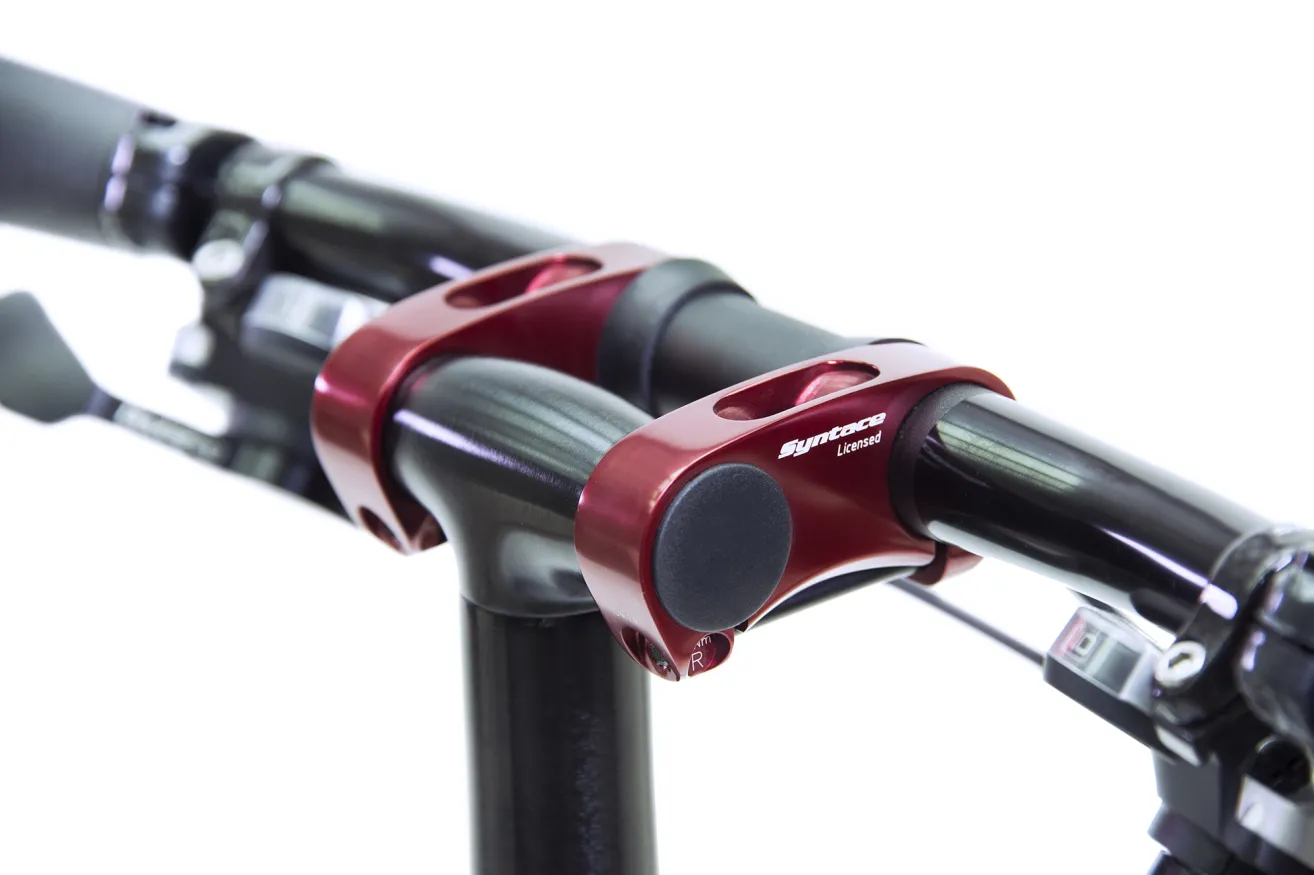 爲了令自行車更加適應我們的身體,可調節的龍頭可以因應騎手的調整獲得更舒適的騎行姿勢。
Adjustable
Stems are 47mm in length and infinitely adjustable so you can find your perfect fit.
Syntace quality
Syntace is a boutique German company renowned for their best-in-class bicycle components that are selected by many champion professional riders. They are perhaps best known for their manic attention to detail and brutal testing standards.
Light
Only 120 grams. 100% CNC machined from 6066 aluminum.
Strong
Two stems spaced widely apart means excellent torsional stiffness so go ahead and crank hard on your bars with confidence.