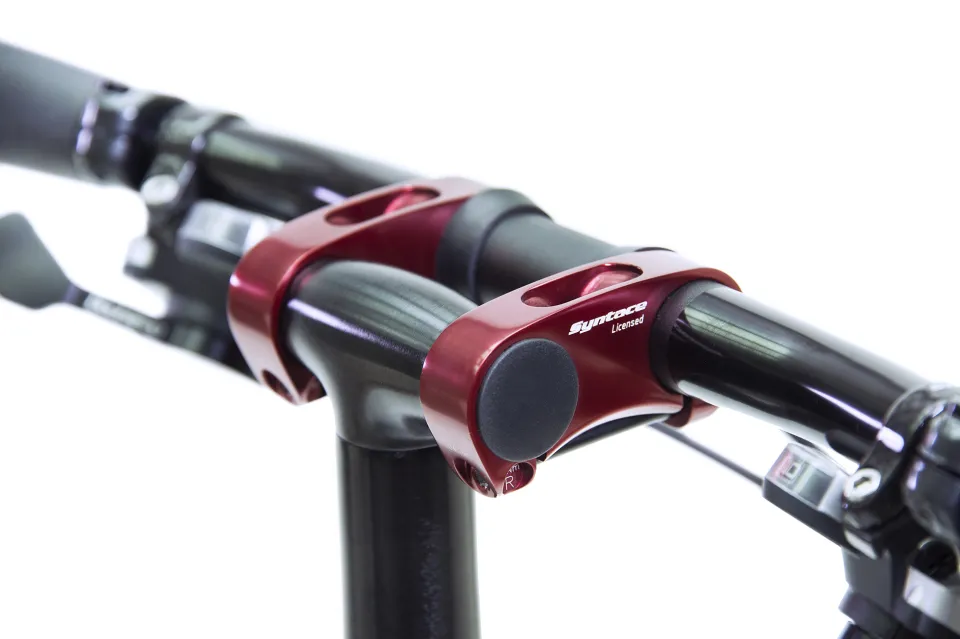 Your bike should adapt to fit you―not the other way around. This adjustable stem allows you to position your handlebars further, for a more stretched and aggressive riding position, or up higher for increased comfort.
Adjustable
Stems are 47mm in length and infinitely adjustable so you can find your perfect fit.
Syntace quality
Syntace is a boutique German company renowned for their best-in-class bicycle components that are selected by many champion professional riders. They are perhaps best known for their manic attention to detail and brutal testing standards.
Light
Only 120 grams. 100% CNC machined from 6066 aluminum.
Strong
Two stems spaced widely apart means excellent torsional stiffness so go ahead and crank hard on your bars with confidence.