RidePouch vs. RidePocket: How to Choose
If you're in the market for a mini bike bag that can hold anything from your phone to your chain lock, well, we happen to have two such bags on offer. One is the RidePouch, and the other is the RidePocket. In this article, we'll explain what they are, which bike models they are compatible with, and which one might suit you best.
Contents
---
1. RidePouch and RidePocket Overview
RidePouch
The RidePouch is a bike bag with one opening and a sturdy, roomy compartment without any dividers. It is bolted on Tern accessories with standard bottle cage mounts and is designed to store things you can't miss during your ride, such as a chain lock or water bottle.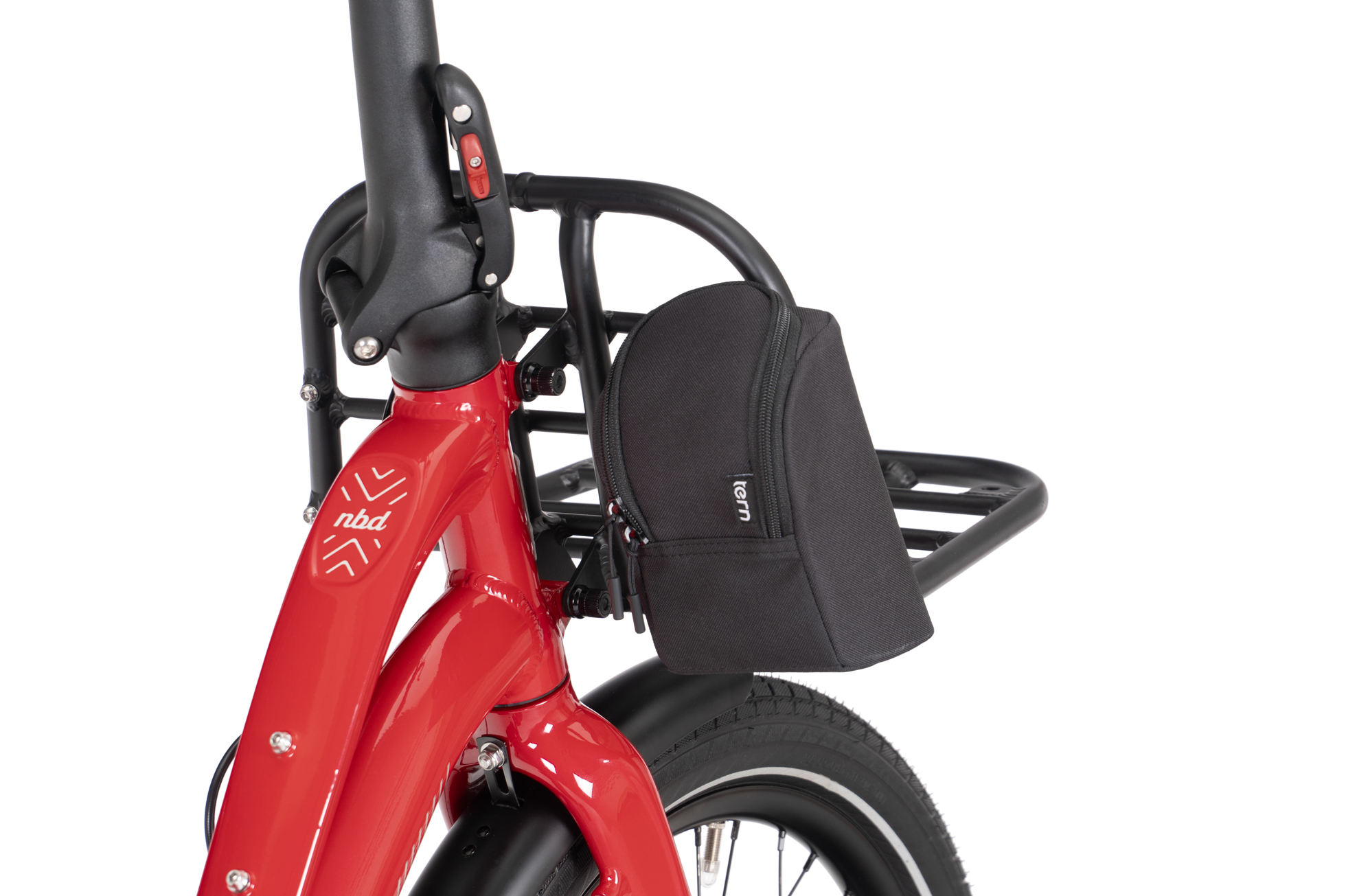 It's also possible to fit a few smaller items instead, such as the Tern Tool, an inner tube, or a mini first aid kit for emergencies. The RidePouch can keep one heavier item in place (up to 1.2 kg, or 2.6 lb), and it has two drainage holes to let water out in rainy weather.
RidePocket
The RidePocket is a bike bag with two zip pockets (one with an inner compartment to stash your cash, for example), and one outer mesh pocket at the front for quick access. It is designed to organize lighter items, such as your phone, power bank, wallet, keys, and of course, your sunglasses. It helps you ride in comfort as you won't need to put those items in your own pockets anymore.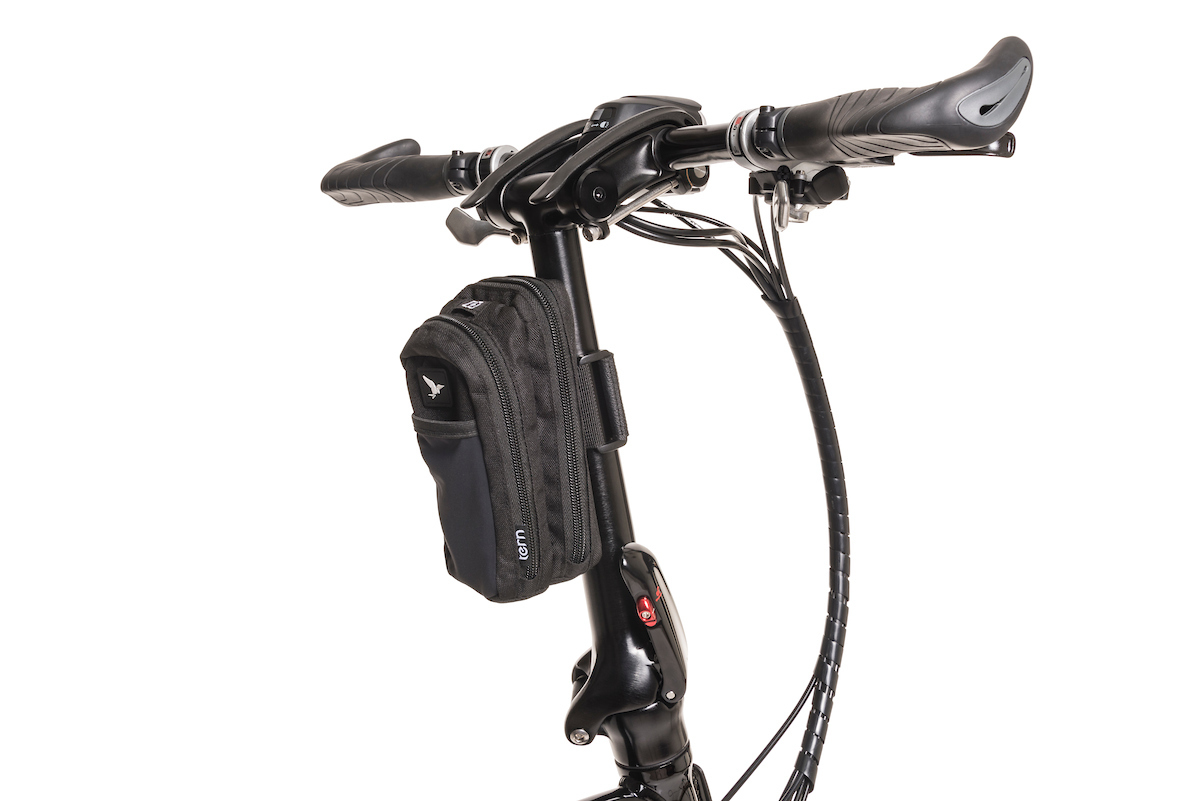 And if you are bike touring or just going for a very long ride, you can use the RidePocket to store a power bank and run a cable through the cable outlet to your handlebar-mounted phone. This way, you will stay connected and on the right course.
When it's time to take a break from meandering, you won't need to take out your valuables. The RidePocket features a self-fastening strap for easy installation and removal, so you can take it with you when you lock your bike outside! It also comes with a weatherproof cover to protect your belongings on a rainy ride.
2. Which one is compatible with my bike?
The RidePouch is compatible with standard bottle cage mounts on Tern racks such as the Transporteur Rack and Hauler Rack, but also with passenger seating accessories, like the Captain's Chair, Clubhouse Gen 3, or Clubhouse+.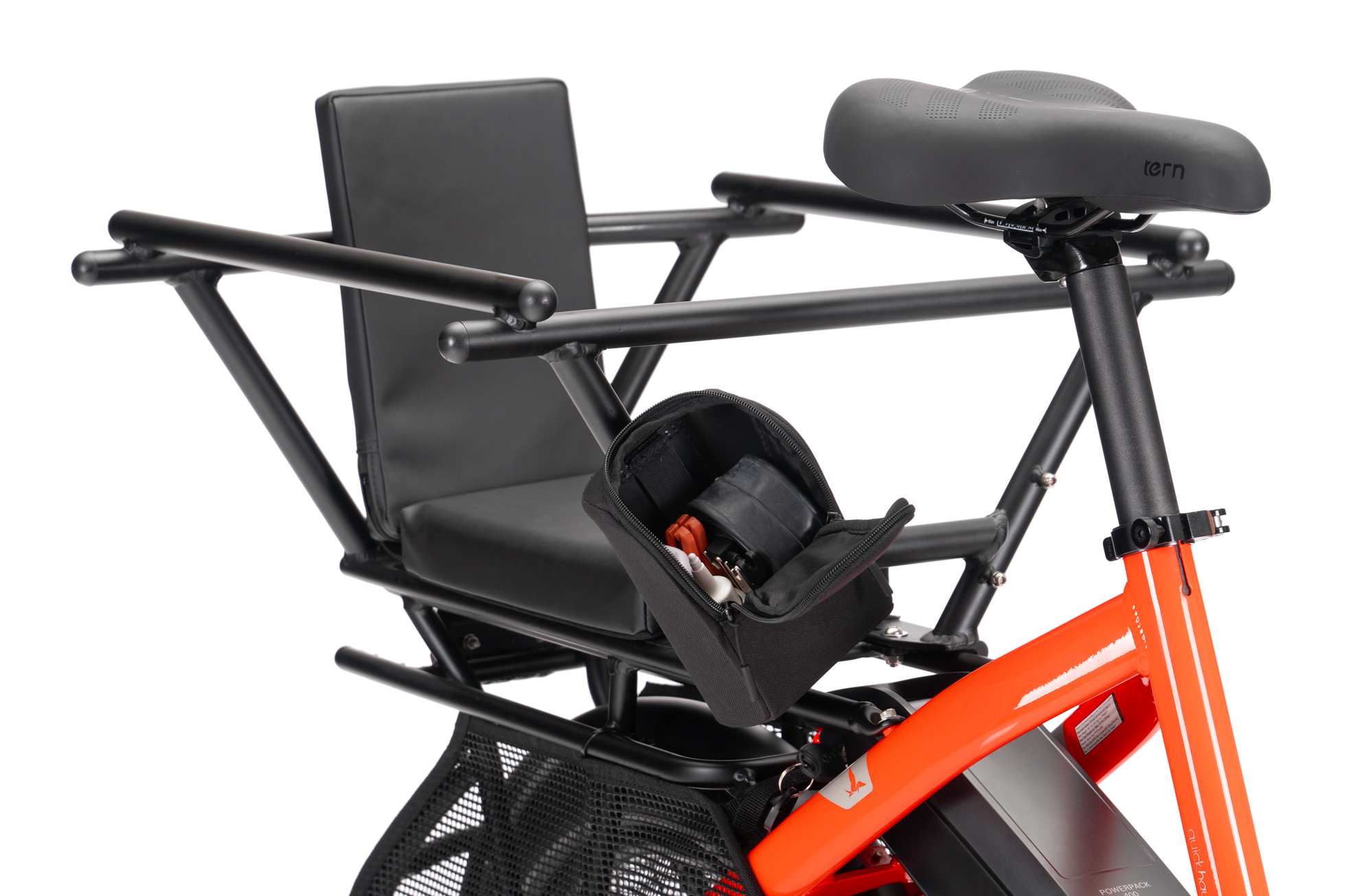 As for the RidePocket, it mounts on most Tern bike handleposts for quick access, but there are some exceptions. Please check the Compatibility Checker for specific information, and you can also read this article on how to use the RidePocket.
3. Which one should I choose?
Since both the RidePouch and the RidePocket are convenient to have, we recommend asking yourself what you really need.
If you are looking for semi-permanent storage to hold your chain lock or toolkit, then the RidePouch may be the best choice for you. Its sturdy design offers ample space for bulkier or heavier things, making it a great mini bike trunk. 
If you want to have your keys, wallet, phone, and other gadgets in an easily detachable bag, then the RidePocket might be the better option. The multiple compartments help you organize your stuff intuitively, so you know exactly where to find everything.
But if you think that both bags meet your needs, then why not get both?
If you are interested in learning more about our other accessory options for your everyday carry, check out our video below.