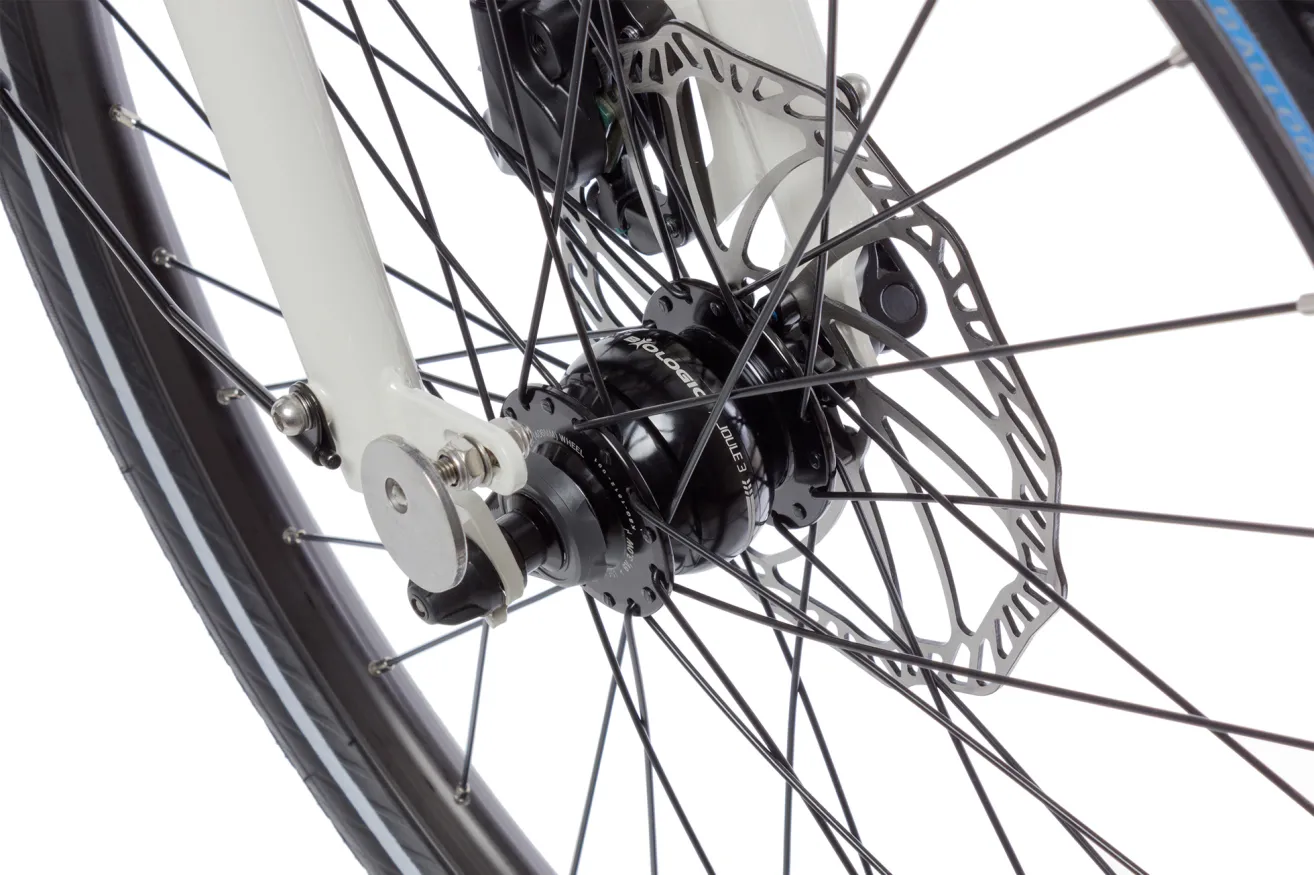 BioLogic Joule™ 3 Dynamo Hub
A hub dynamo is the ultimate green power source because it generates electricity while you ride—no batteries or recharging required. The Joule 3 is one of the very lightest and smallest dynamo hubs on the market and is one of only a handful that exceeds the High Efficiency (HE) 70% threshold. Say goodbye to batteries.
73% Efficiency
The Joule 3 is so efficient that there's no noticeable drag even as it's powering your lights. Most other dynamo hubs are much less efficient; the lower the efficiency, the more drag you feel when you're riding.
Ultra Light
The non-disc version of the Joule 3 hub weight a mere 356 grams.
Disc Version
Available in 6-bolt disc brake version with 100 mm OLD.