How to Lubricate the Physis 3D Handlepost
If you hear a squeaking sound coming from the Physis handlepost while riding, don't be alarmed! First, check that your Physis Handlepost is correctly adjusted. If the squeaking continues, apply a dab of bike grease between the two contact points shown.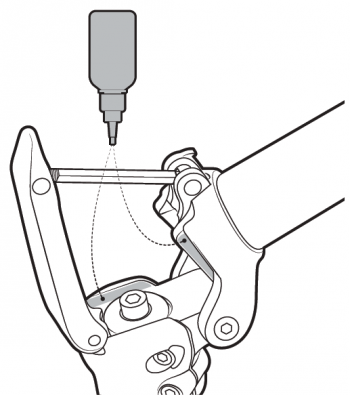 If this doesn't stop the squeak, please ask your dealer to service the Physis Handlepost for you.