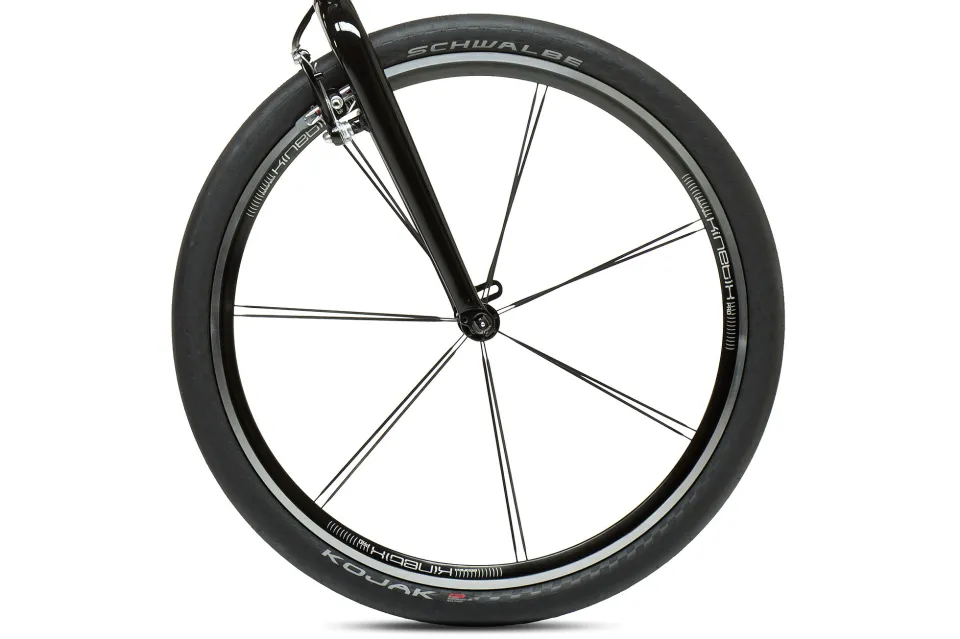 The lightest, fastest, 507 wheels available. 'nuff said.
Rolf® Paired Spoke Technology
Paired Spoke lacing allows us to use fewer spokes at much higher tensions, resulting in a wheel that is lighter, stronger, and more aerodynamic.
Self-Aligning Nipples
Sapim nipples have a convex surface that allows perfectly straight alignment of the spokes. This increases strength and durability by eliminating the most common type of spoke breakage.
Hand-Built
Kinetix Pro wheels are painstakingly built by hand from start to finish by a single wheelsmith. Each wheel goes through three cycles of truing and spoke de-stressing.
Top Quality Parts
Custom hubs from American Classic. Custom forged aero spokes from Sapim. Custom rims, with a proprietary aluminum alloy, from one of the best in the industry.
Light Weight
Less than 1 kg per rim.