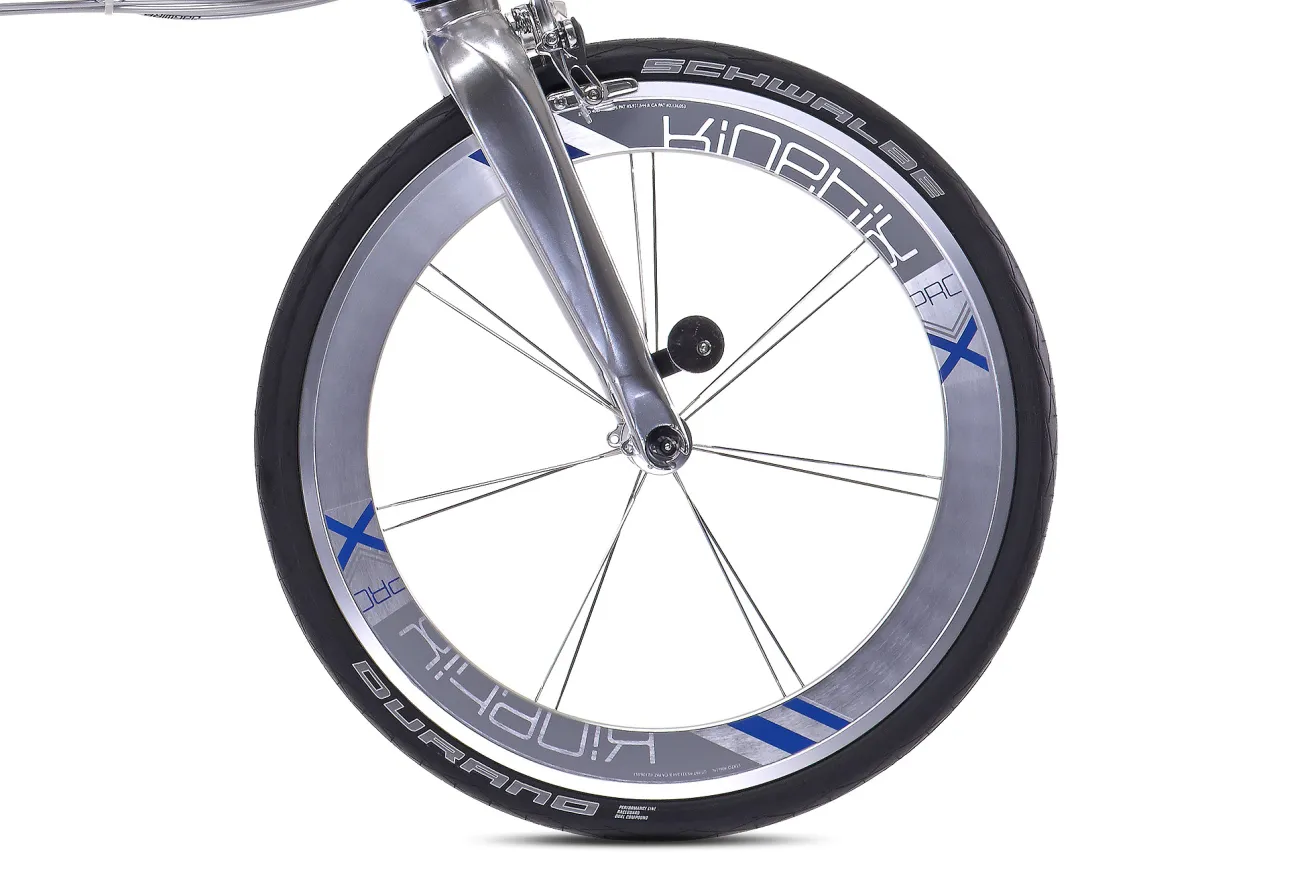 Kinetix™ Pro X Aero Wheels
Kinetix Pro X Aero wheels raise the bar for strength, aerodynamics and gear range you can expect from compact 20" wheels.
42mm Rims
Rims feature an exclusive alloy composition, a tall, wind-cutting 42 mm profile, and ultra-strong welded construction.
Sapim Spokes
Sapim, the world leader in premium spokes, supplies custom-forged CX-Wing bladed spokes.
Shimano Capreo Hub
A Shimano Capreo rear hub accommodates a special Shimano 9-26t cassette, allowing these wheels to deliver the same gear range as a 700c road bike.
Paired Spoke™ Technology
Paired Spoke lacing in the front wheel allows us to use fewer spokes at much higher tensions, resulting in a wheel that is lighter, stronger, and more aerodynamic.
Hand-Built
Kinetix Pro wheels are built by hand from start to finish by a single wheelsmith. The wheelsmith goes through at least three cycles of truing and spoke de-stressing before the wheel meets our rigorous standards.