Tips to Transport Your Tern Bike
A Tern bike has the solid ride you'd expect from a regular bike but it folds small and in seconds to fit in trains, buses, cars, and planes. Keep reading for tips to make it easy to transport your bike—whatever the mode of transportation.
Public Transportation
While walking through the bus terminal or train station, here are some ways to transport your bike comfortably and conveniently.
Conquer stairs by hooking the saddle nose over your shoulder: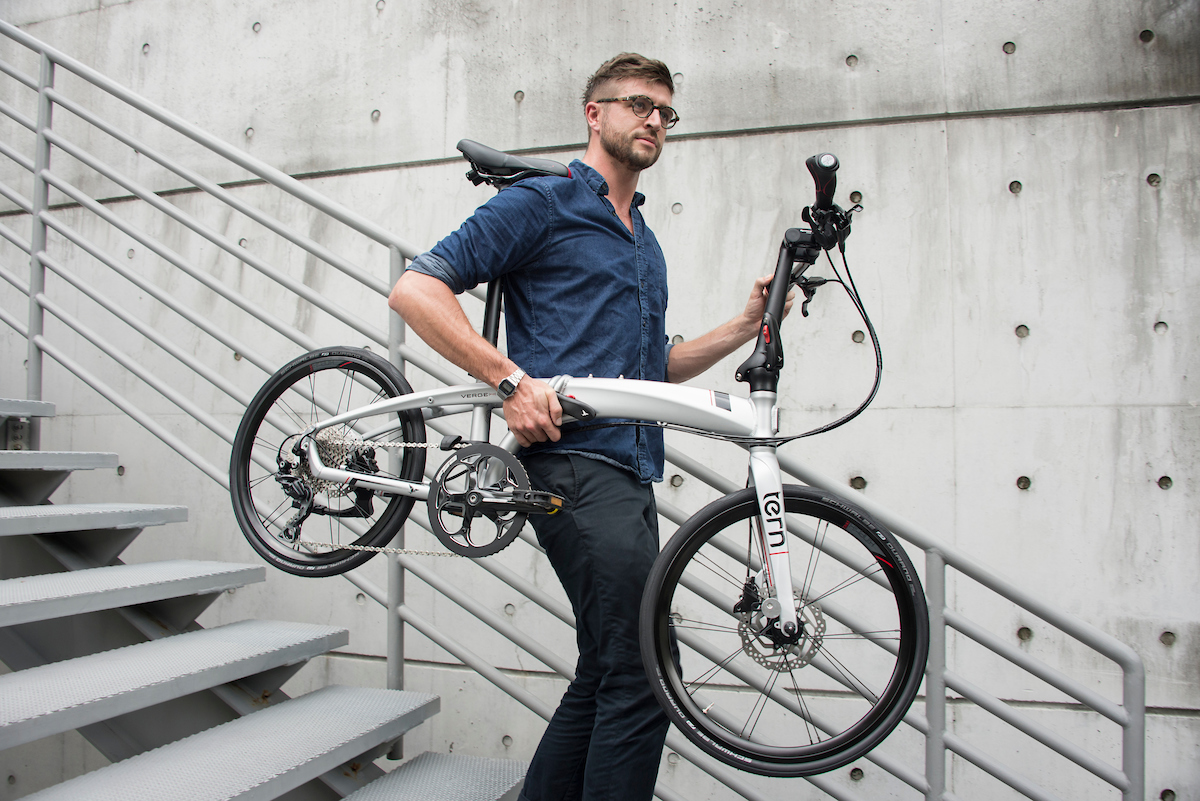 Push and roll your bike using the saddle as the handle: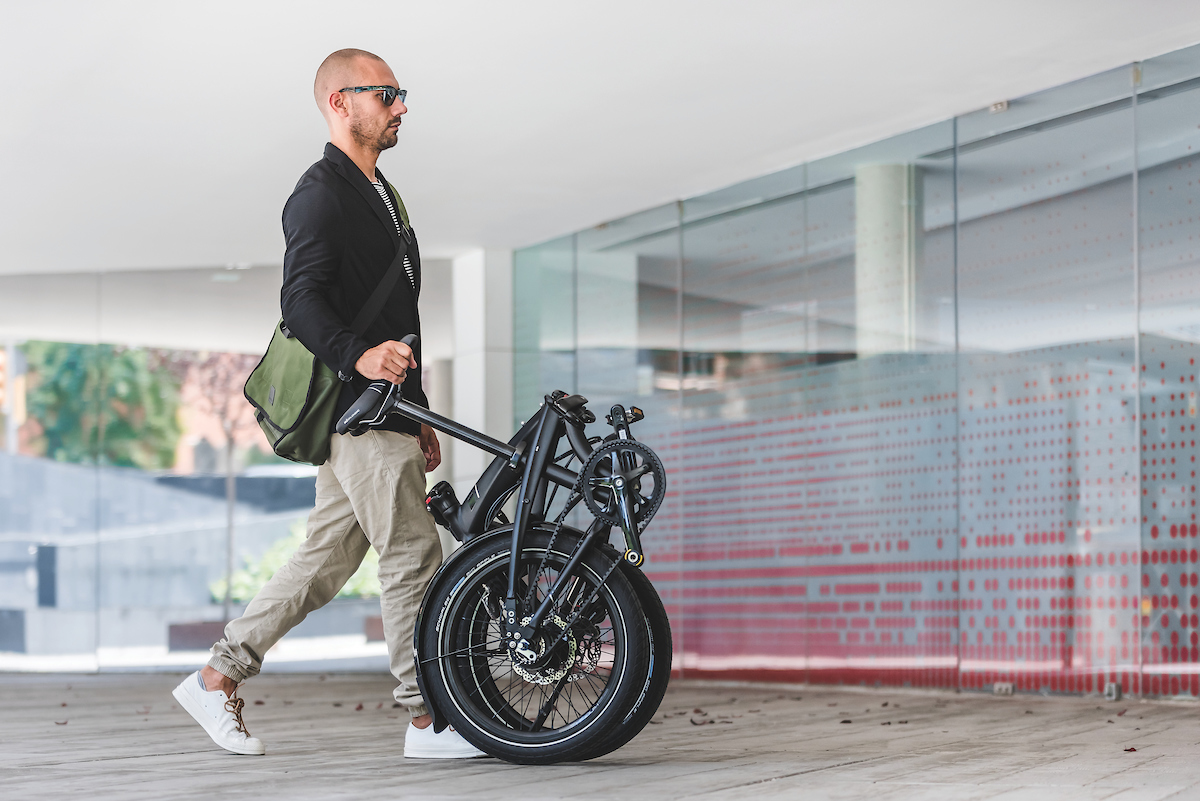 Or carry your bike like a shoulder bag with our CarryOn Cover: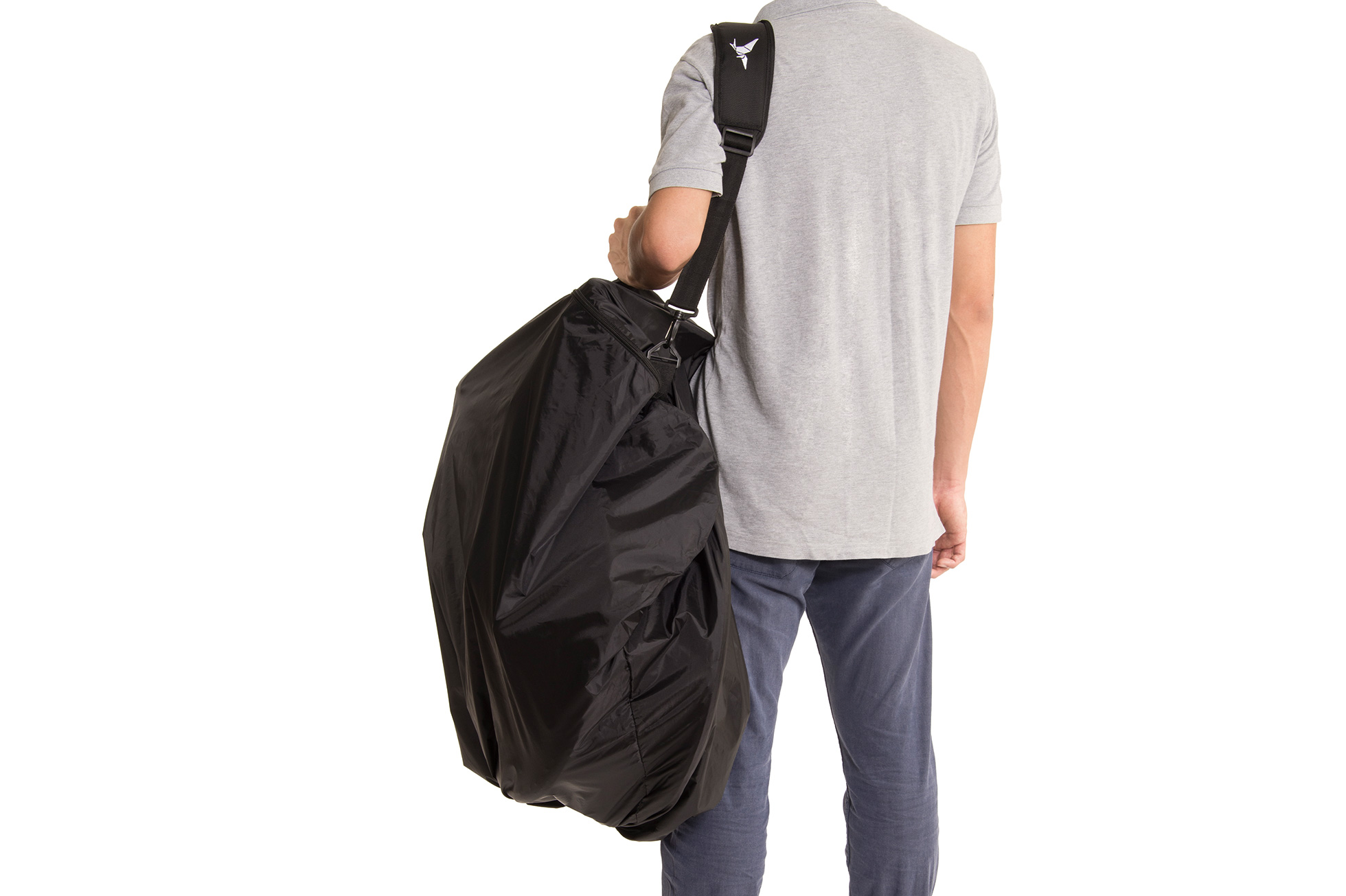 If you plan to take your bike onto public transportation, be sure to check your local regulations so that you're prepared. Some things to look out for:
Any time restrictions for traveling with a bike
Any additional fees
Special boarding zones or guidelines for where to ride
Guidelines for storing the bike while riding
Max folded size or wheel size
Max number of folded bikes allowed per vehicle, train, or train car
Whether or not folded bikes must be covered
Take Note
Use elevators instead of escalators whenever possible
Roll your bike unfolded until the last possible moment (e.g. the ticket turnstile), and then fold it
Once you board the train or bus, use a strap to secure the bike to rails to prevent it from falling over
Air Travel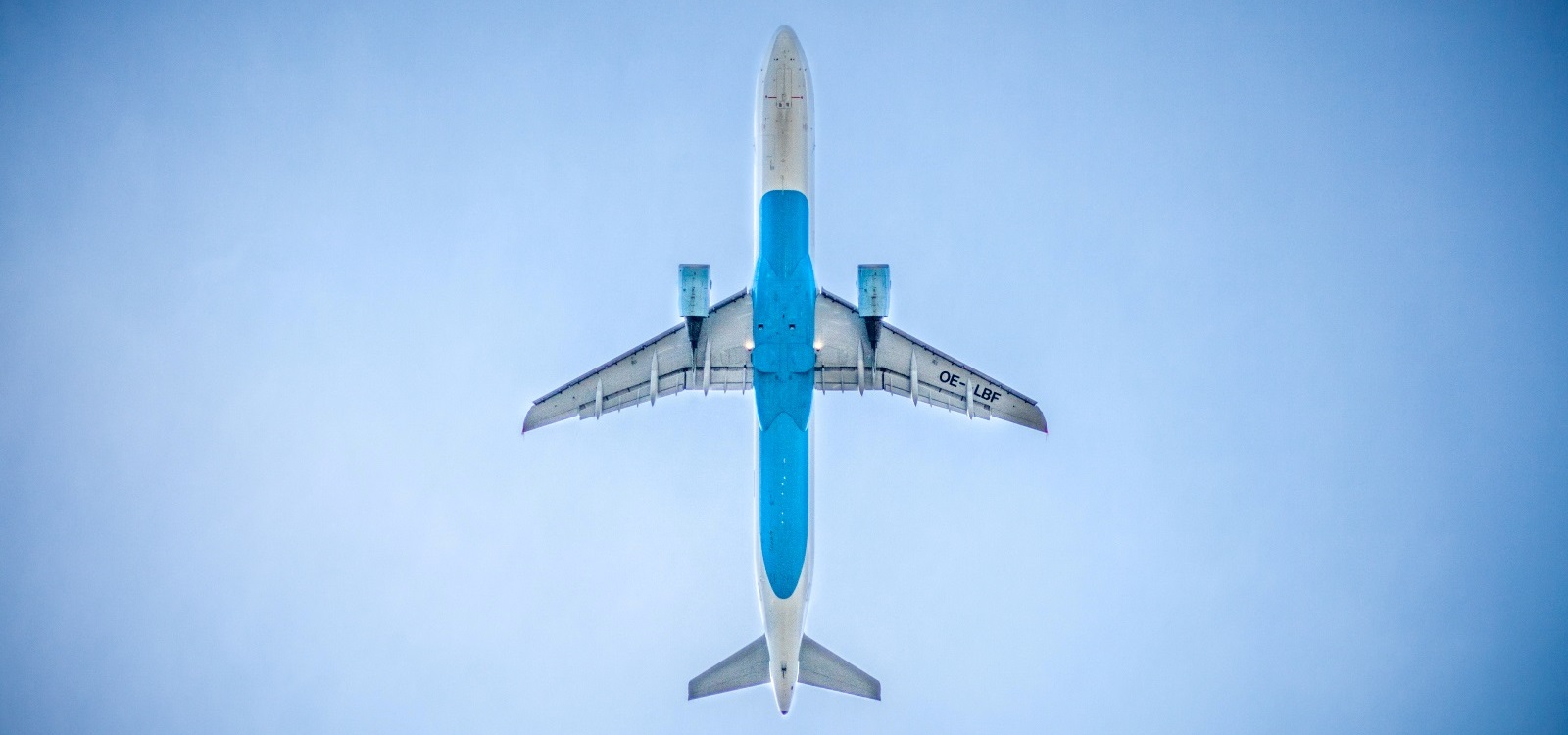 If you have a BYB and want to bring your bike with you on your next flight, just fold your bike and put it in the AirPorter Slim: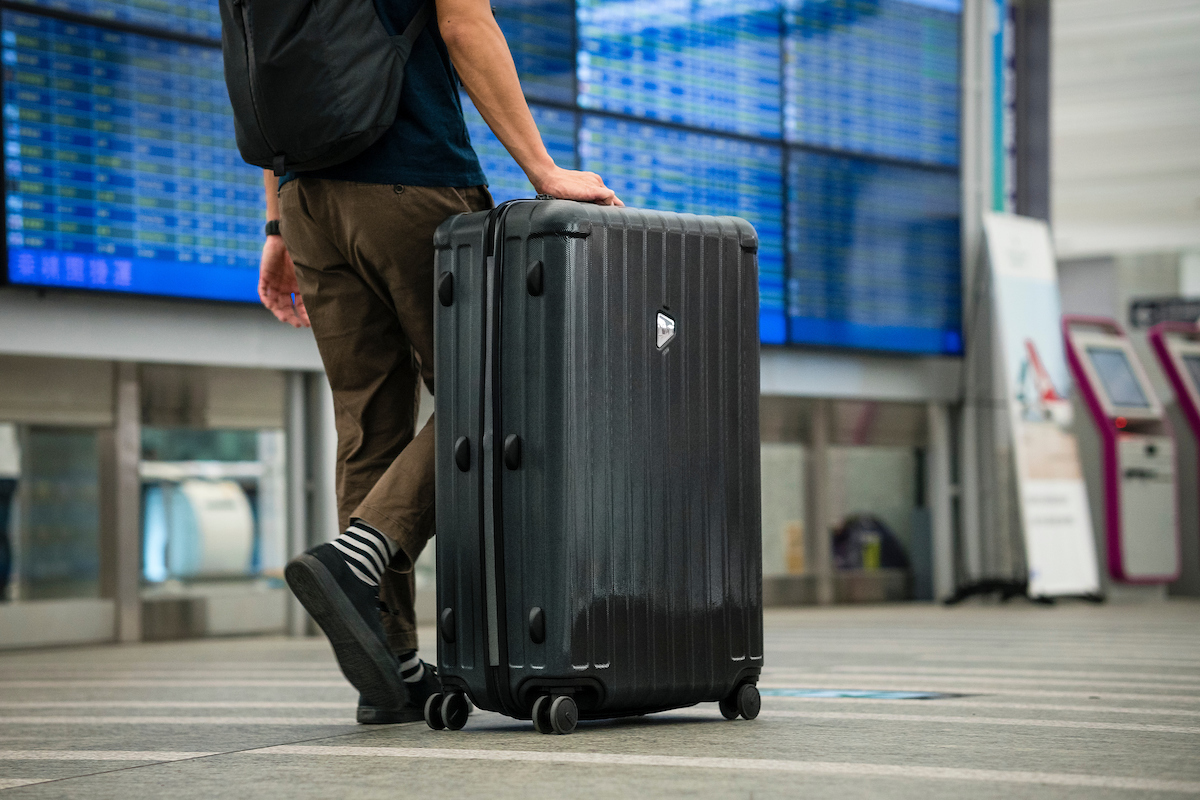 Any of our other 20" or 24" bikes can pack into a regulation large-sized suitcase with a bit of disassembly.
You'll need to cushion certain parts of your bike for protection during transit. Check out our 9-piece pad kit called the Tern FlightSuit.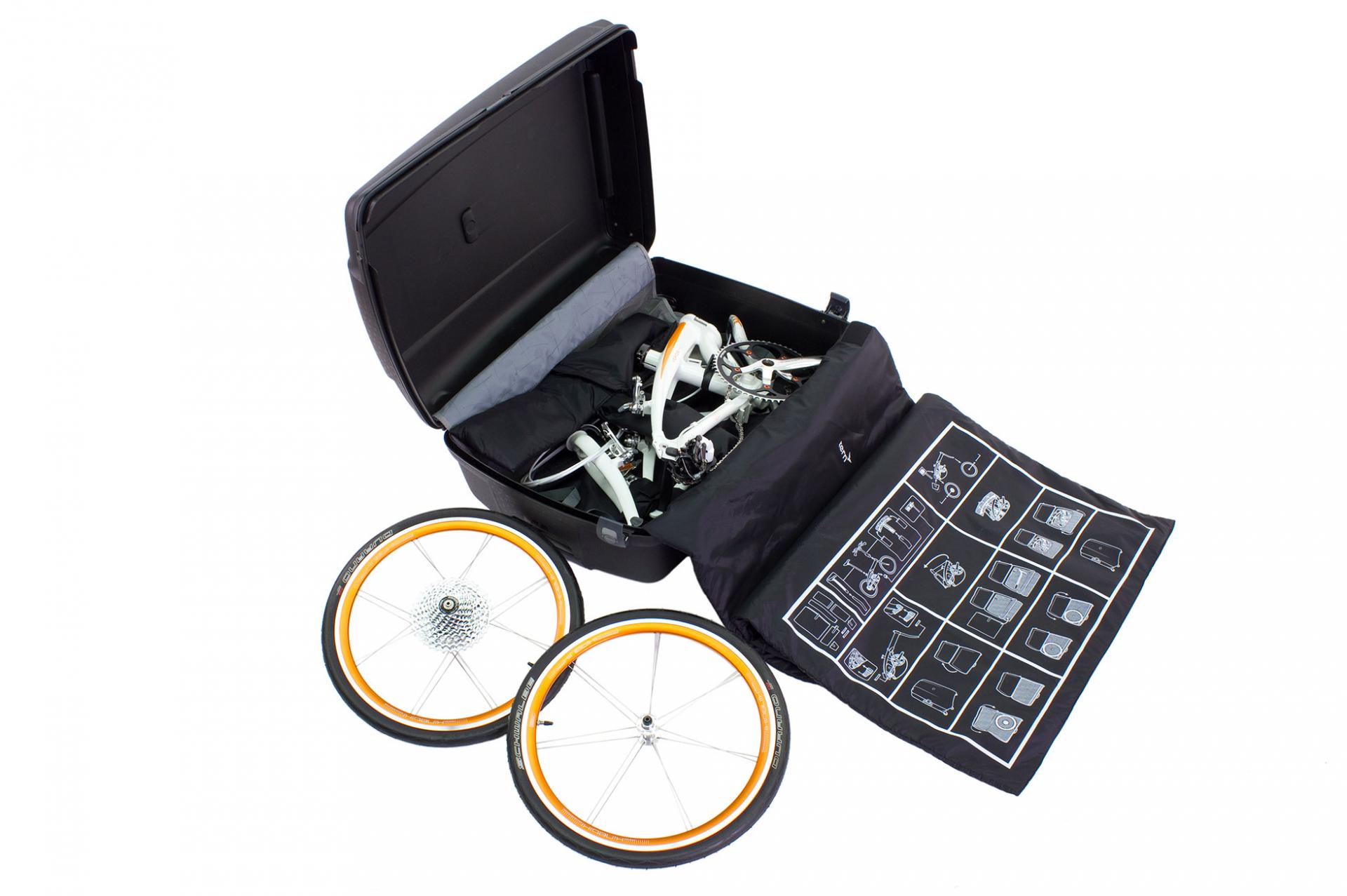 Take Note
For the best protection, use a hardshell suitcase
Before heading to the airport, double-check that the final package doesn't exceed your airline's baggage weight limit
Ask the staff at the check-in desk to attach a FRAGILE tag to the bag
Get step-by-step instructions to pack your bike in a suitcase.
Car Travel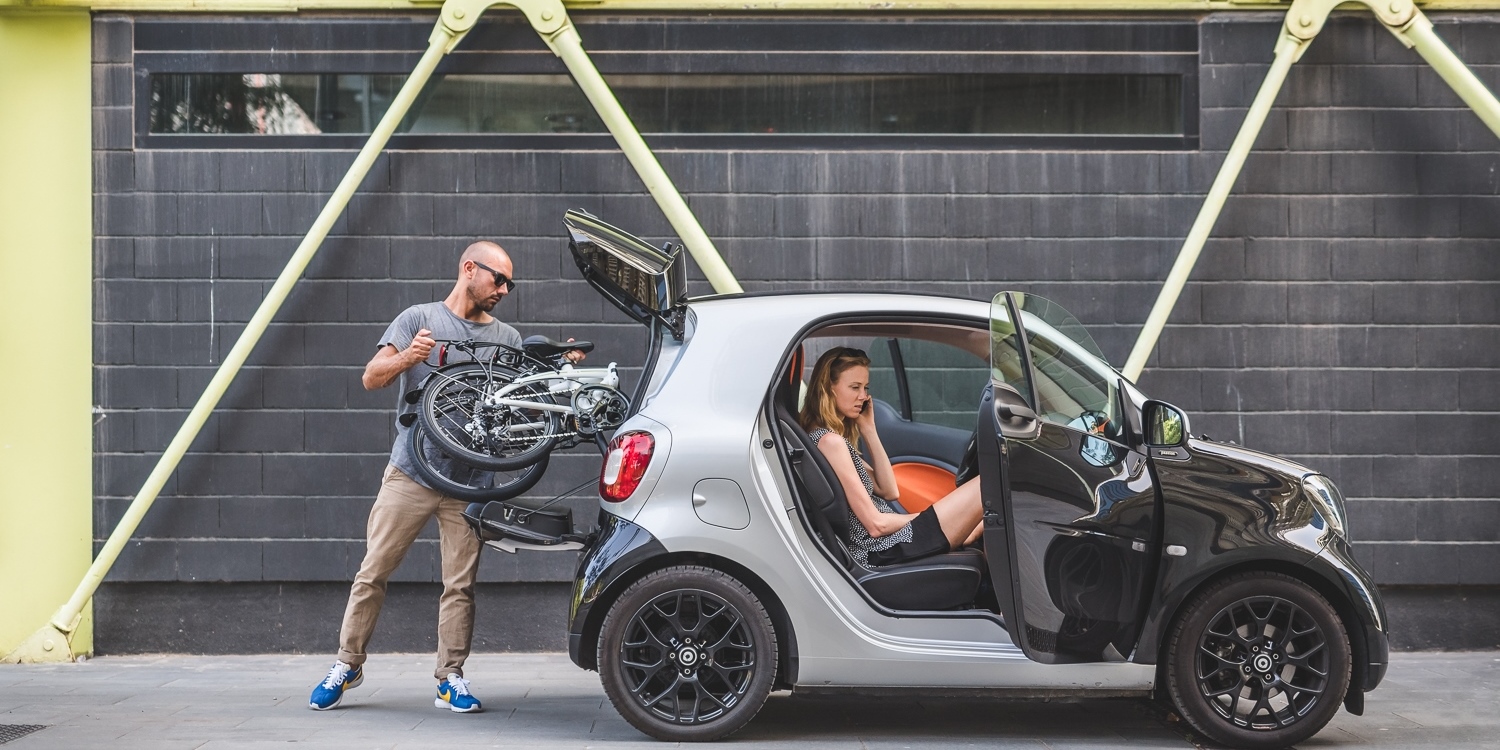 To protect your bike, you'll want to stash it in your car in an upright position. Then, secure it in place with bags or other objects to make sure it won't fall over in transit. If, for any reason, you need to lay your bike down flat, be sure to protect the drivetrain by laying the bike down with the derailleur facing up.