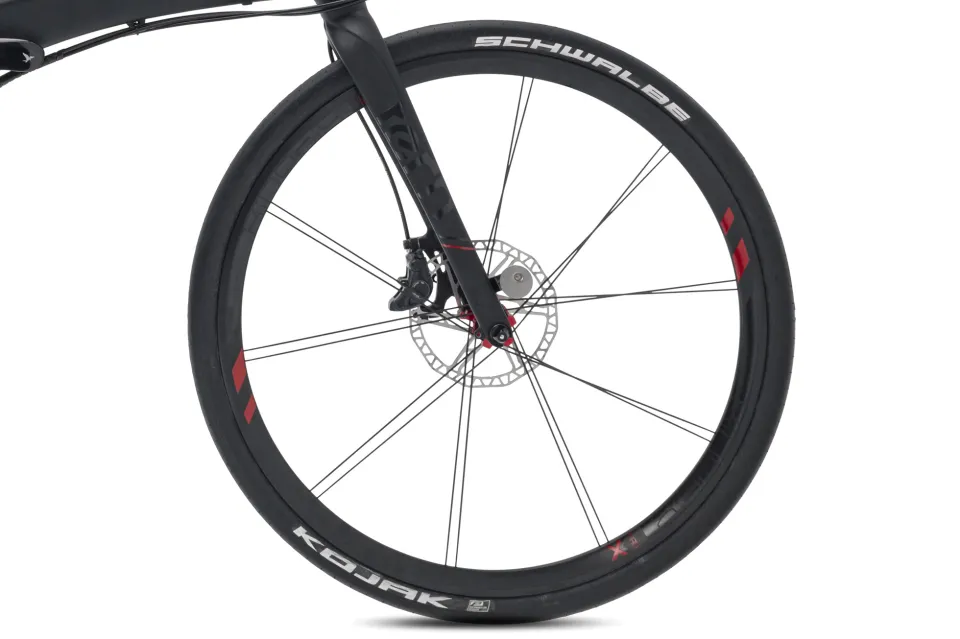 Kinetix Pro X Disc Wheels
Kinetix™ Pro X Disc Wheels are engineered from the ground up for speed and performance. With custom-forged bladed Sapim spokes, CNC machined hubs, and high-profile rims, they're light, strong, and look pretty fine too. Even better, they're 100% hand-built and hand-trued.
Rolf Paired Spoke™ Technology
Paired Spoke lacing allows us to use fewer spokes at much higher tensions, resulting in a wheel that is lighter, stronger, and more aerodynamic.
Self-Aligning Nipples
Sapim nipples have a convex surface that allow perfectly straight alignment of the spokes. This increases strength and durability by eliminating the most common type of spoke breakage.
Hand-Built
Kinetix Pro wheels are built by hand from start to finish by a single wheelsmith. The wheelsmith goes through at least three cycles of truing and spoke de-stressing before the wheel meets our rigorous standards.
Kinetix Pro X Hubs
Pro X hubs are precision machined for perfect spoke alignment and roll on smooth sealed bearings. Front and rear hubs feature flanges that are closer together—optimizing the bracing angle for a smaller wheel.
EN Certified
The wheels exceed EN standards for strength and durability.