Ride it, Fold it, Go Further
The Vektron is a best-in-class electric bike that folds in 10 seconds to go on trains, in cars, and under desks. Shorten distances and flatten the hills on your commute, or put a couple of Vektrons in the trunk of your car on your next trip, so you can explore further.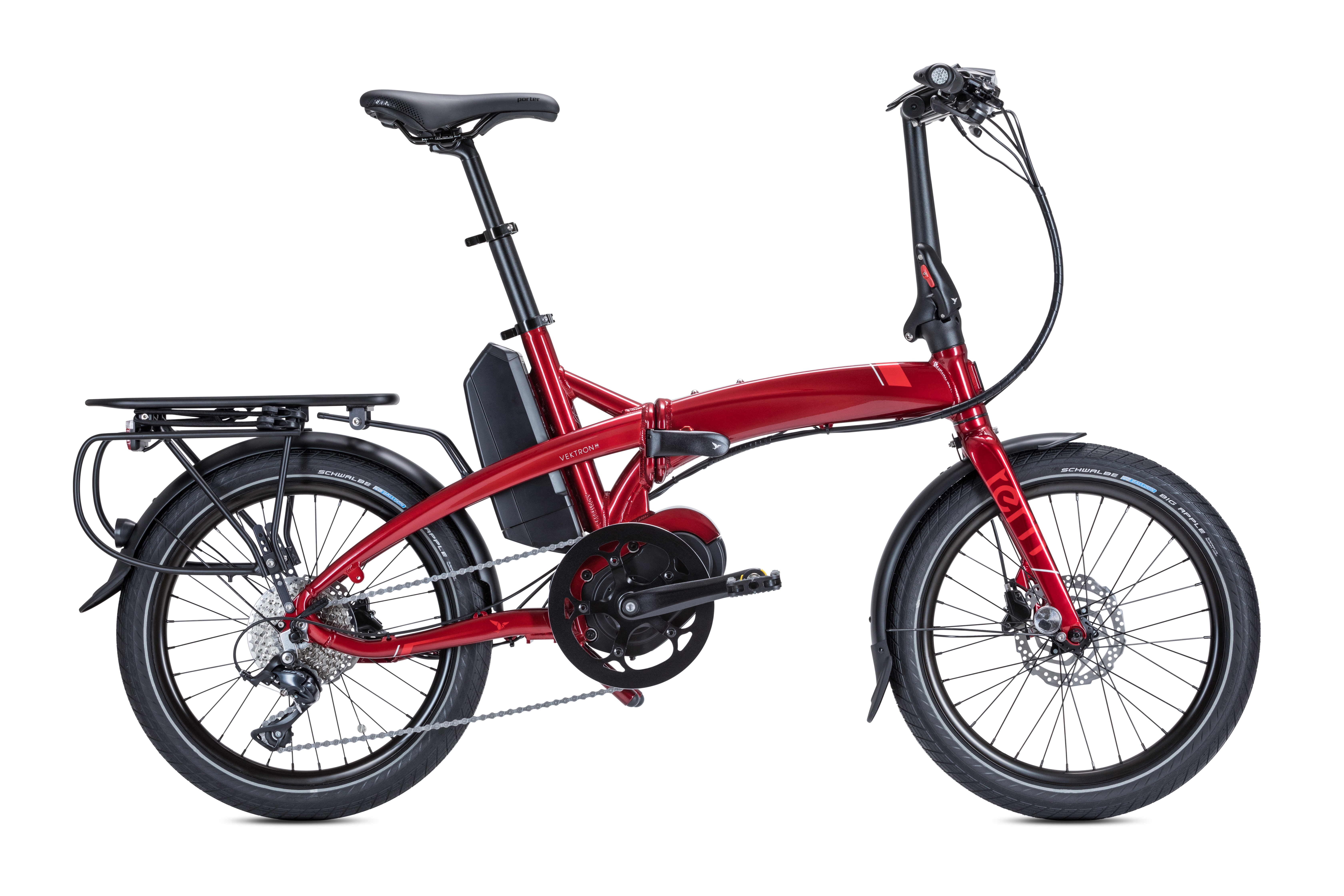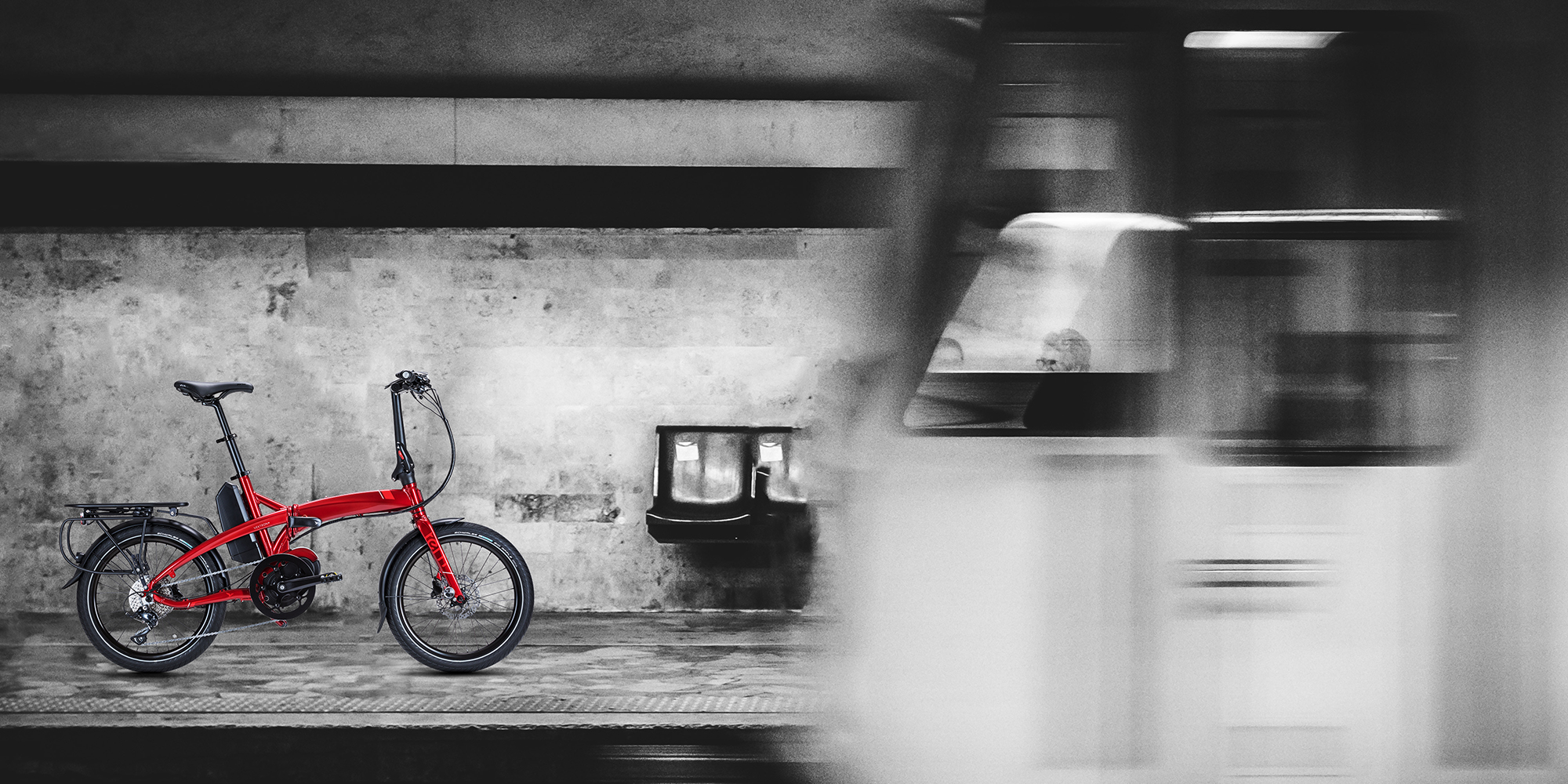 Takes You Further
Take your Vektron on a train or bus to cover those extra-long commutes, or to complete the first and last leg of your commute faster. Ride to the station, hop on, hop off, and keep riding.
Rides Better
There are other folding electric bikes but none ride better. The Vektron is stiff and stable for a truly solid ride – even when fully loaded. Take a test ride and feel the difference.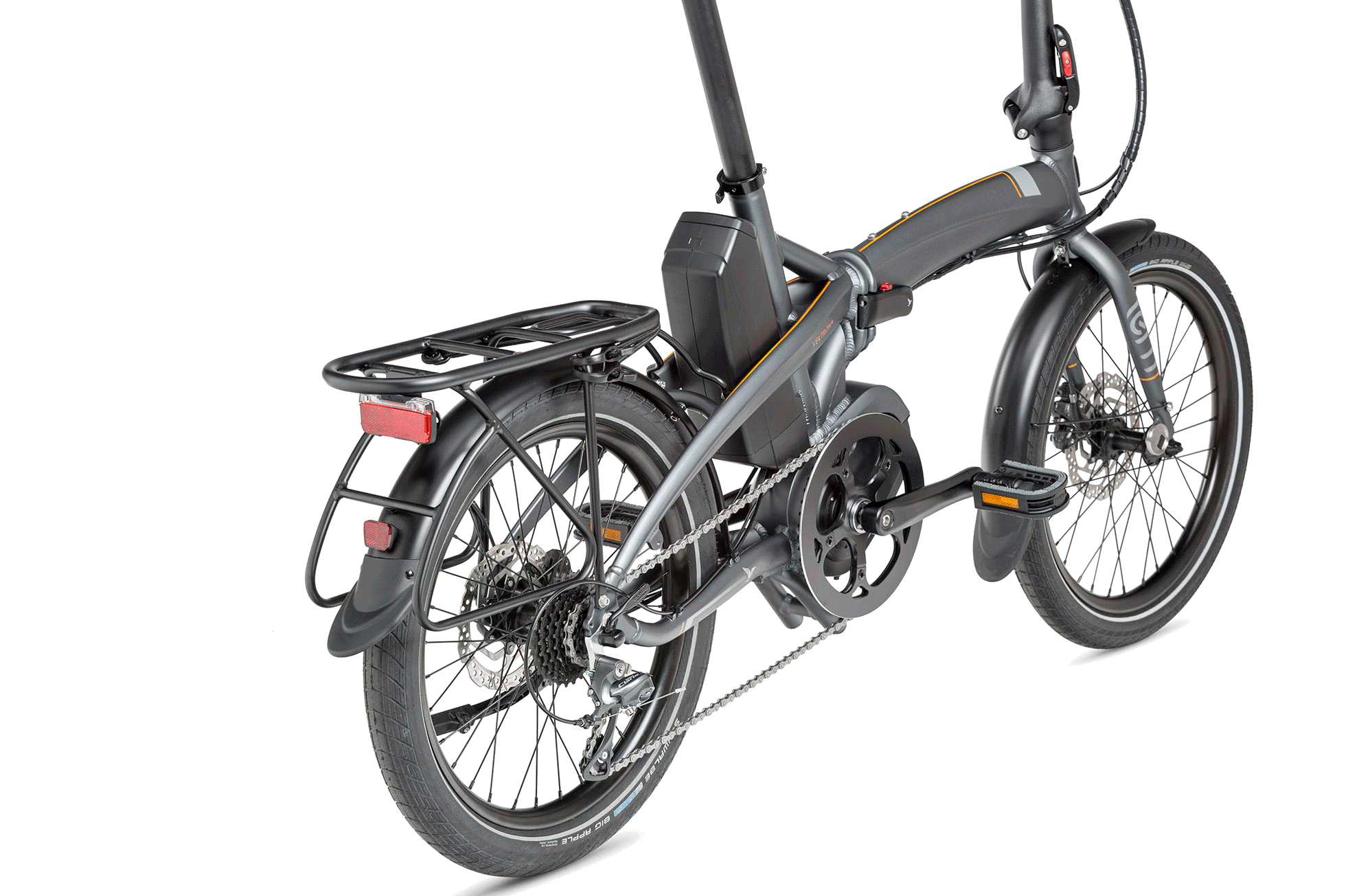 One Size Fits Most
The Vektron has a low-step frame design and resizes in seconds—no tools required—to fit riders between 147 and 195 cm (4'10" – 6'5"),* so you can share the bike with anyone in your family.
* Vektron D7i and P9 only. The Vektron D8 fits riders between 160 and 195 cm (5'3" – 6'5").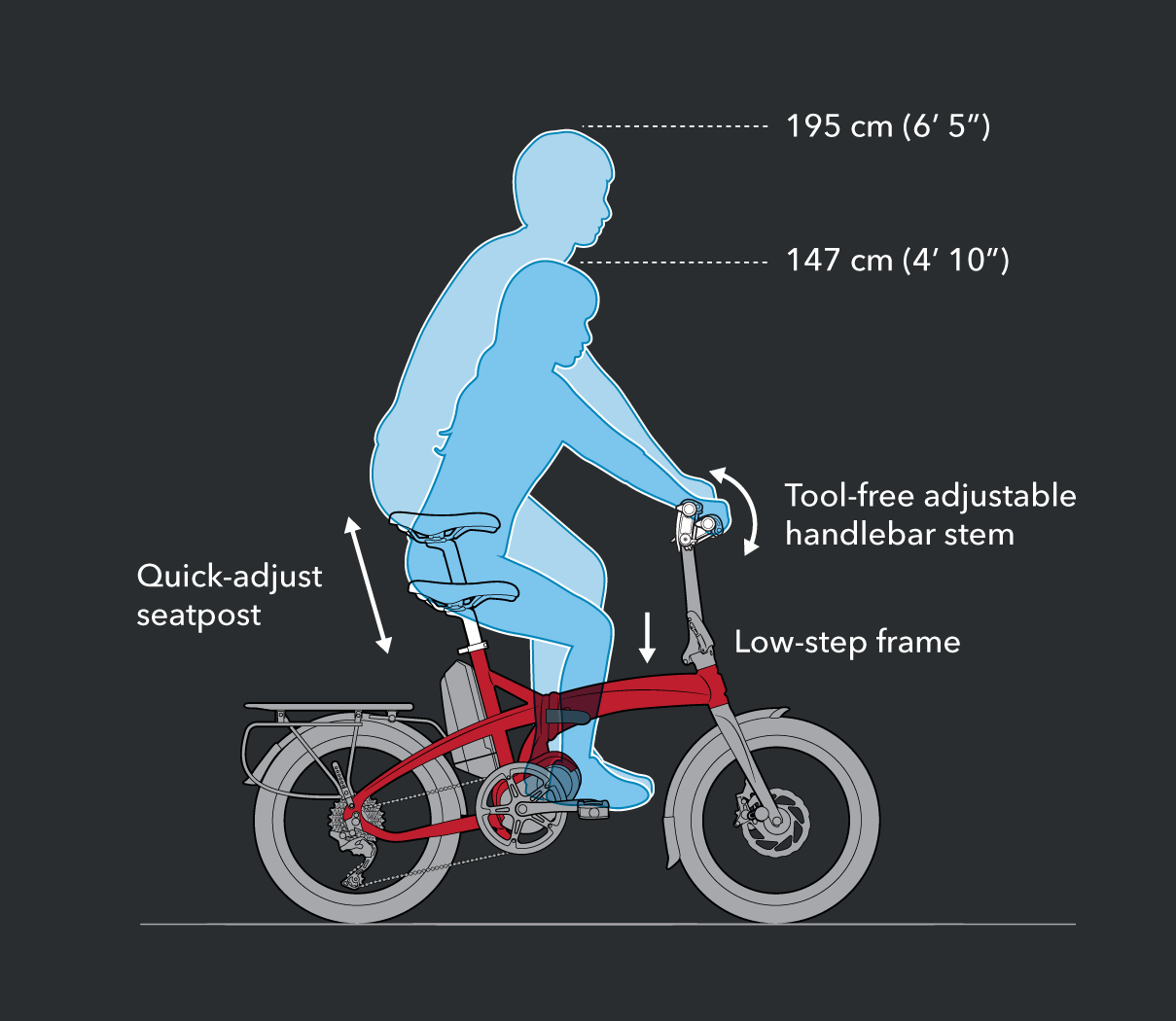 Why the Vektron?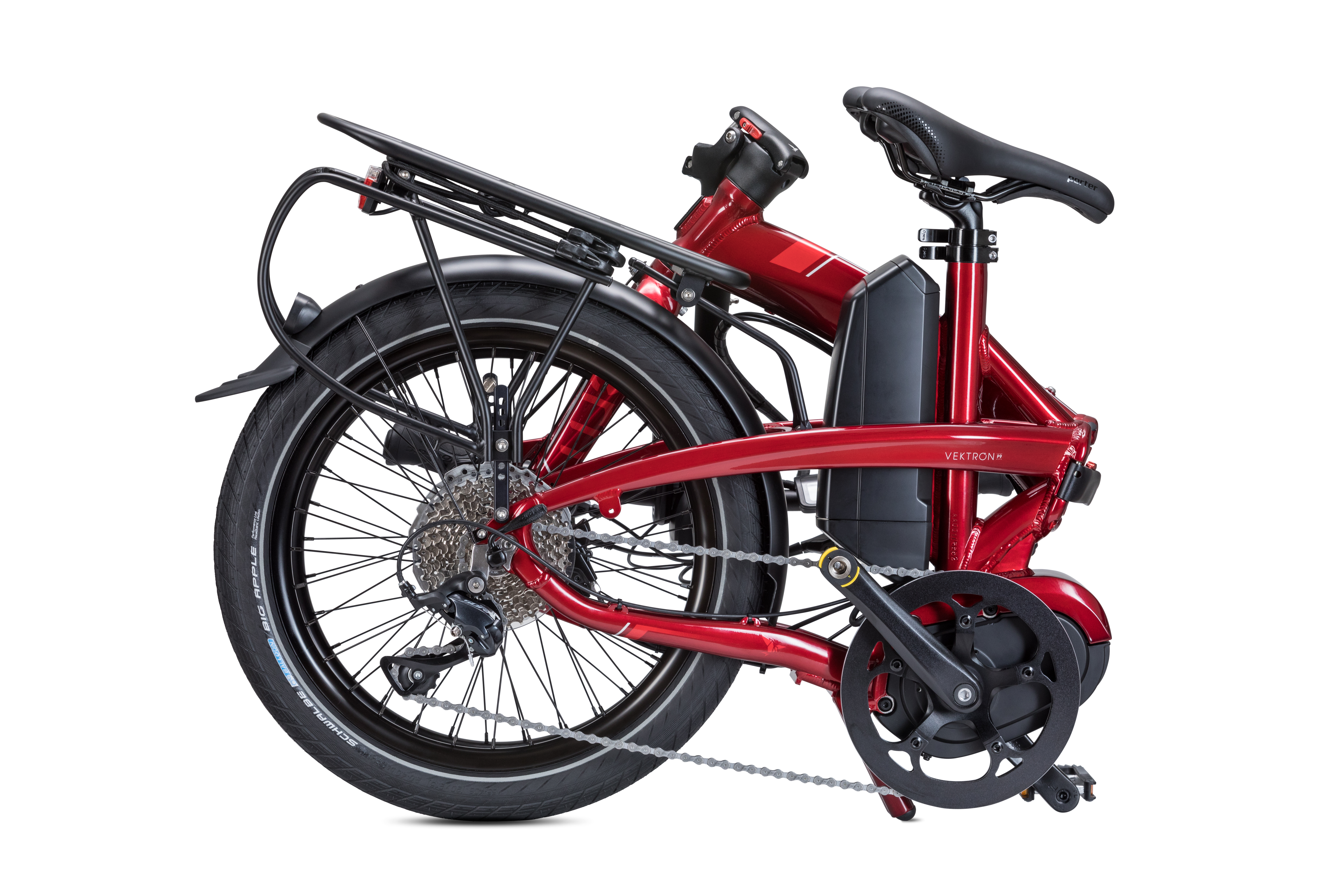 Tern Folding Technology
Designing a high-performance bike that still folds down small requires us to have some tricks up our sleeve. Innovations like our patented Andros Stem, Physis 3D Handlepost, and OCL+ Frame Joint make it possible..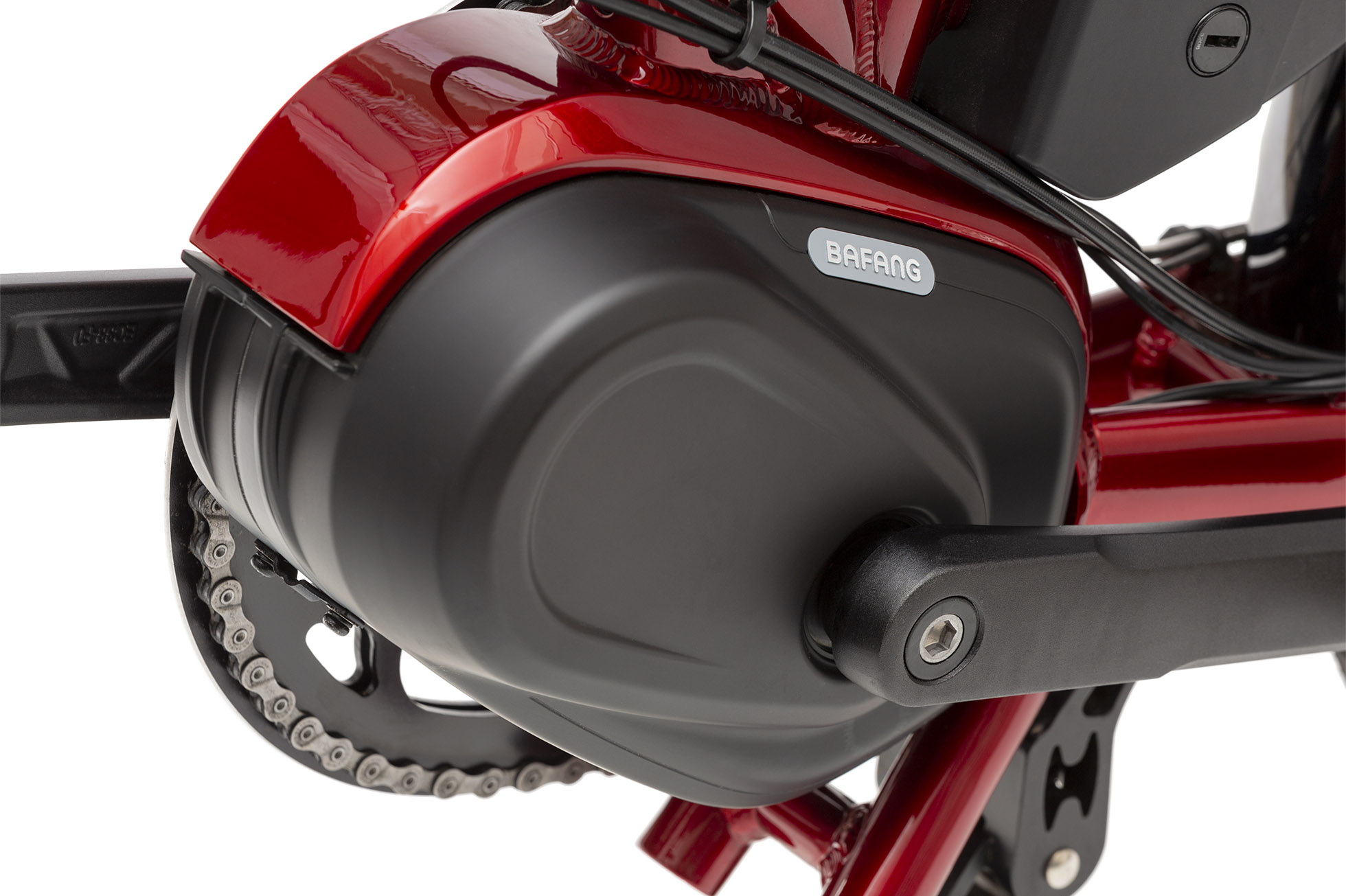 Bafang M400 Drive System
The M400 System adds smooth and quiet power to your natural pedal-stroke, helping you ride faster and farther. Optimized for range and torque, it gives you faster acceleration and five levels of power-assistance to overcome hills and headwinds.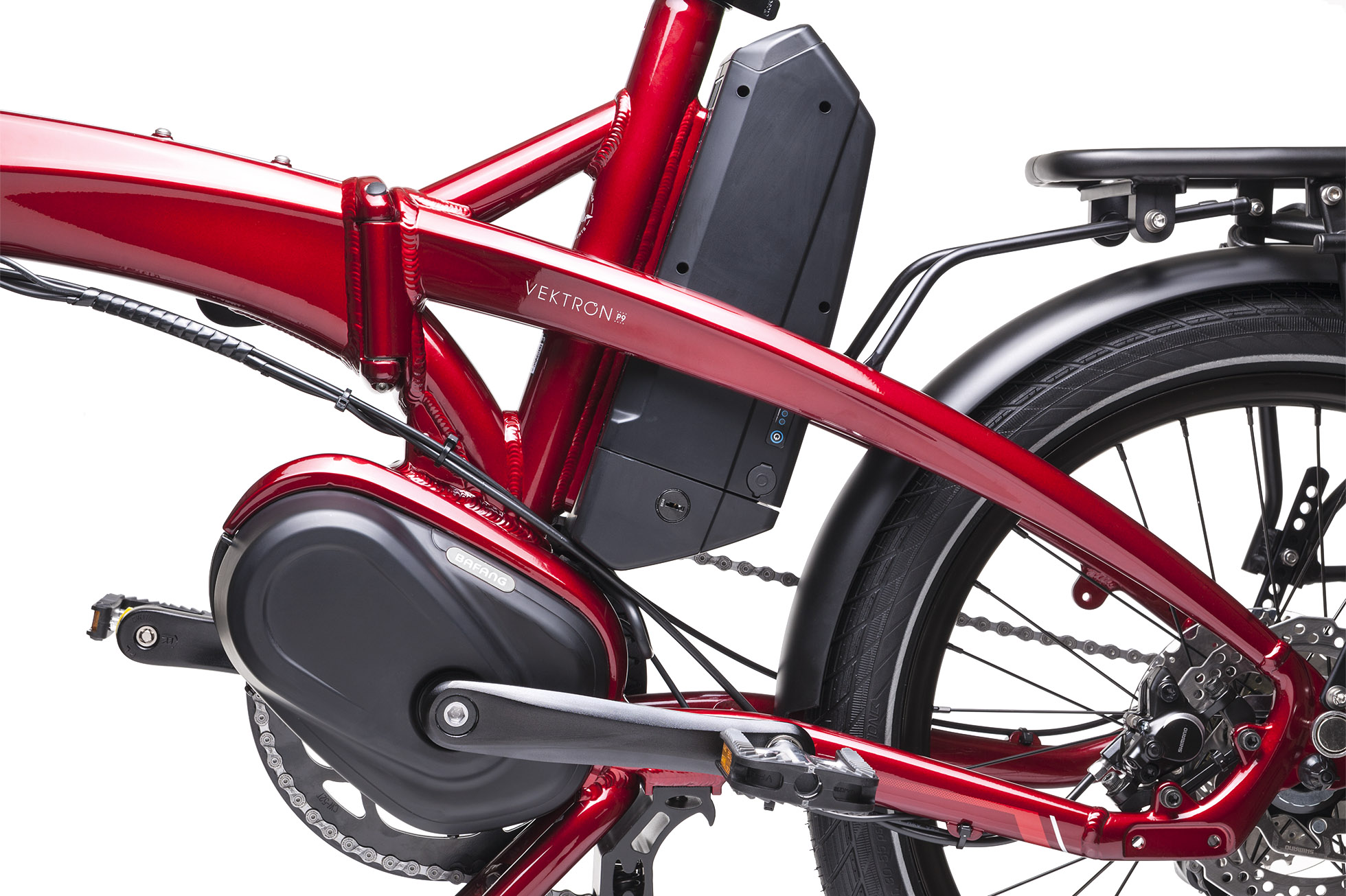 No More Range Anxiety
The M400 System Battery gives you enough juice for up to 90 km (56 mi) of power-assisted riding. It locks on the bike, and comes off with you for theft protection and indoor charging.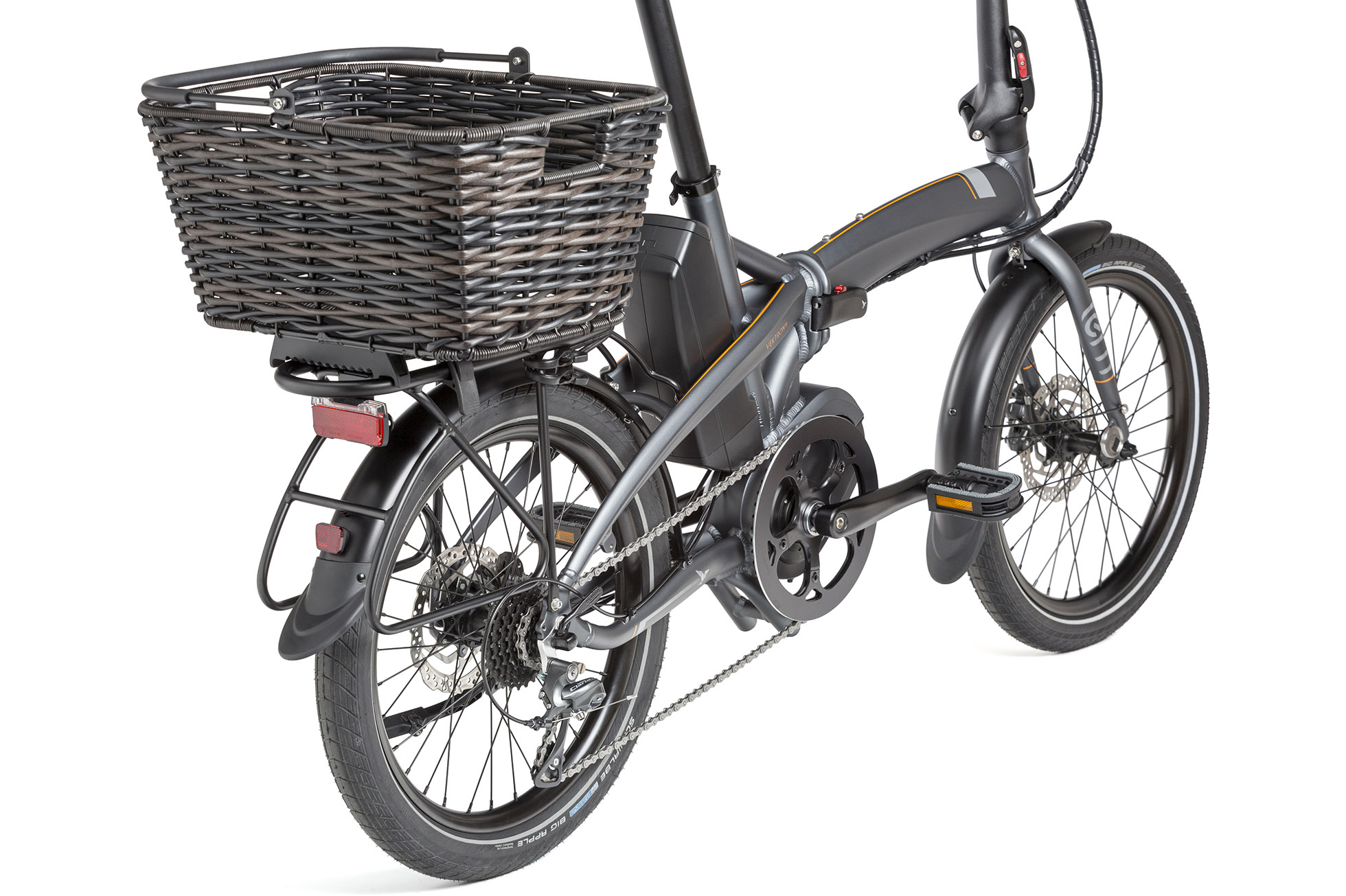 All the Right Gear
Choose from our extensive ecosystem of accessories to create solutions that work for you. From bags to baskets to briefcases for your bike, we've got what you need to make the most of the Vektron's versatility.
Bike Comparison
Add bikes to compare
See for Yourself
We could go on and on about how the Vektron is a great bike. But nothing beats going for a test ride and finding out what's the best match for you.
Support a Local Business
Your local bike shop is one of the essential businesses that hold your community together. But there are several other reasons why you should buy local.