Ride it, Fold it, Go Further
The Vektron is a best-in-class electric bike that folds in 10 seconds to go on trains, in cars, and under desks. Shorten distances and flatten the hills on your commute, or put a couple of Vektrons in the trunk of your car on your next trip, so you can explore further.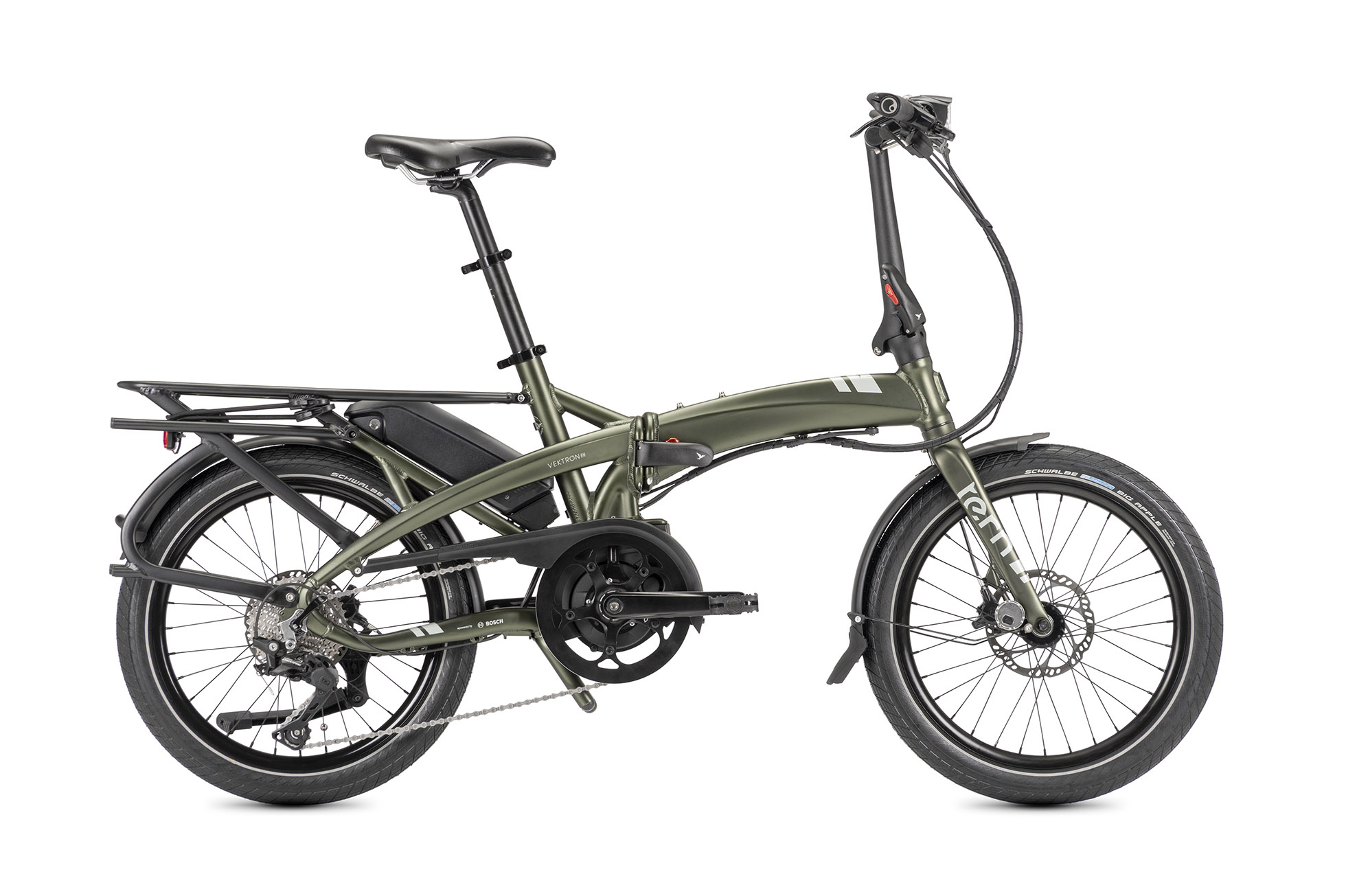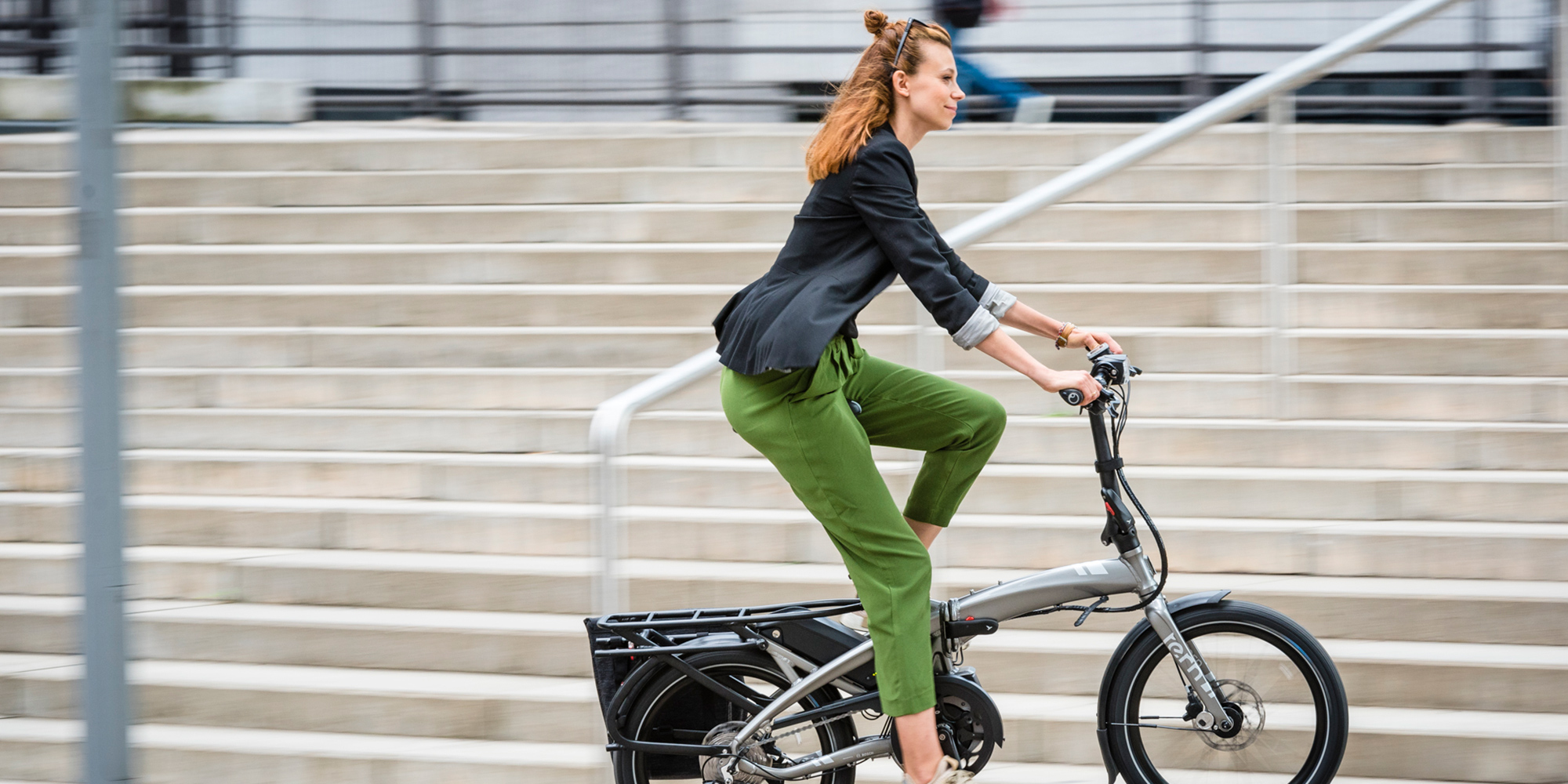 Best in Class
In test after test, the Vektron is called the best folding e-bike on the market. With an updated frame, upgraded Bosch motors, and a wide ecosystem of accessories to help you carry your stuff, the Vektron will easily turn a lot of your car trips into bike trips.
Ready to Roll
Once you fold your Vektron, it's easy to roll it around. The new frame design also lets you keep the bike in vertical position when folded, so stopping and going is easier than ever.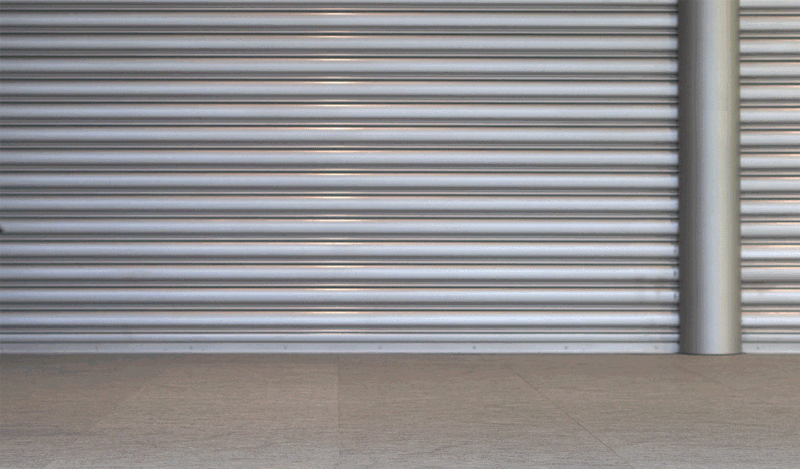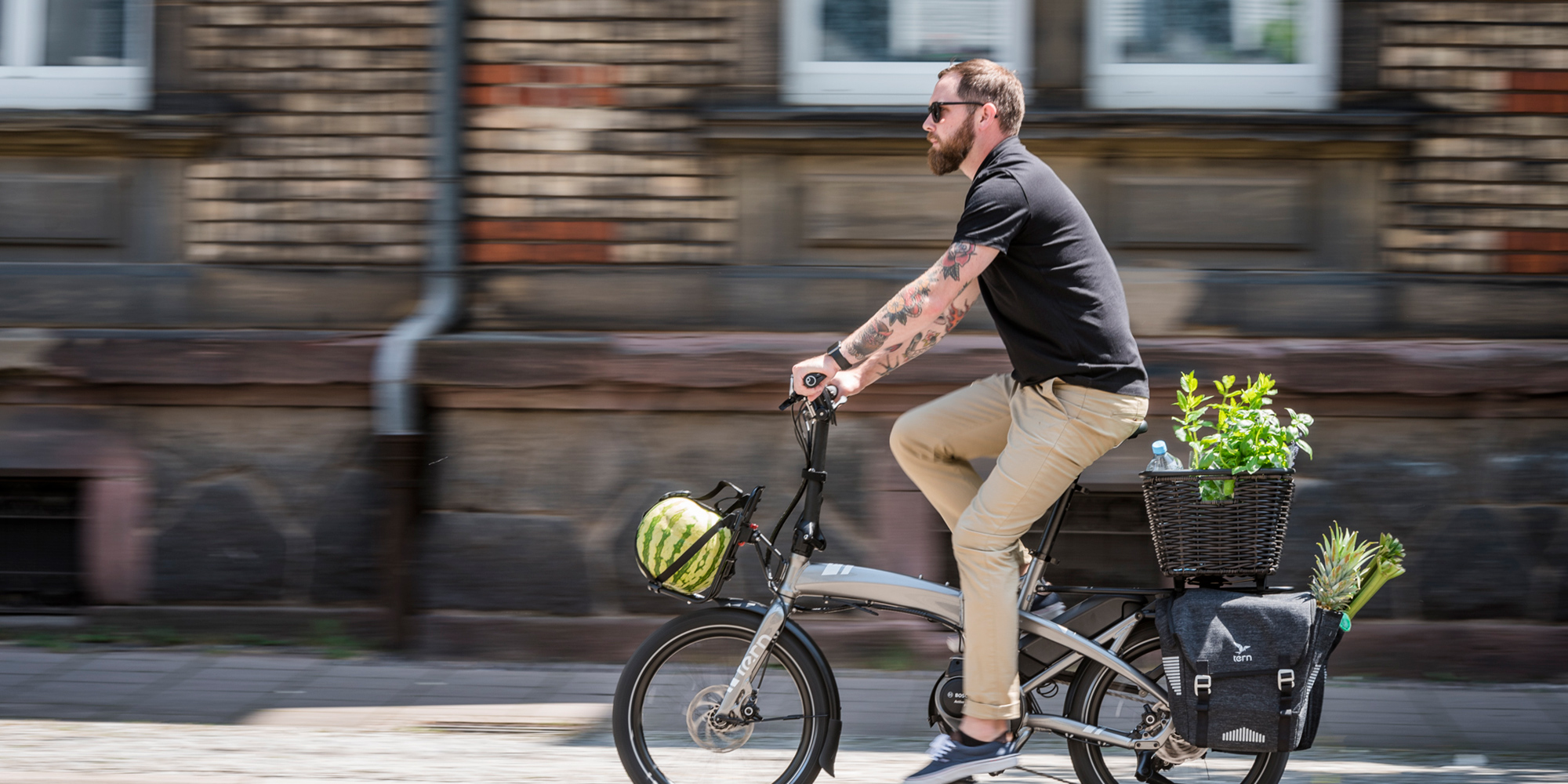 Rides Better
There are other folding electric bikes but none ride better. The Vektron is stiff and stable for a truly solid ride—even when fully loaded. Take a test ride and feel the difference.
It rides like a dream and unlike just about any folding bike I've ever tried.
- Electrek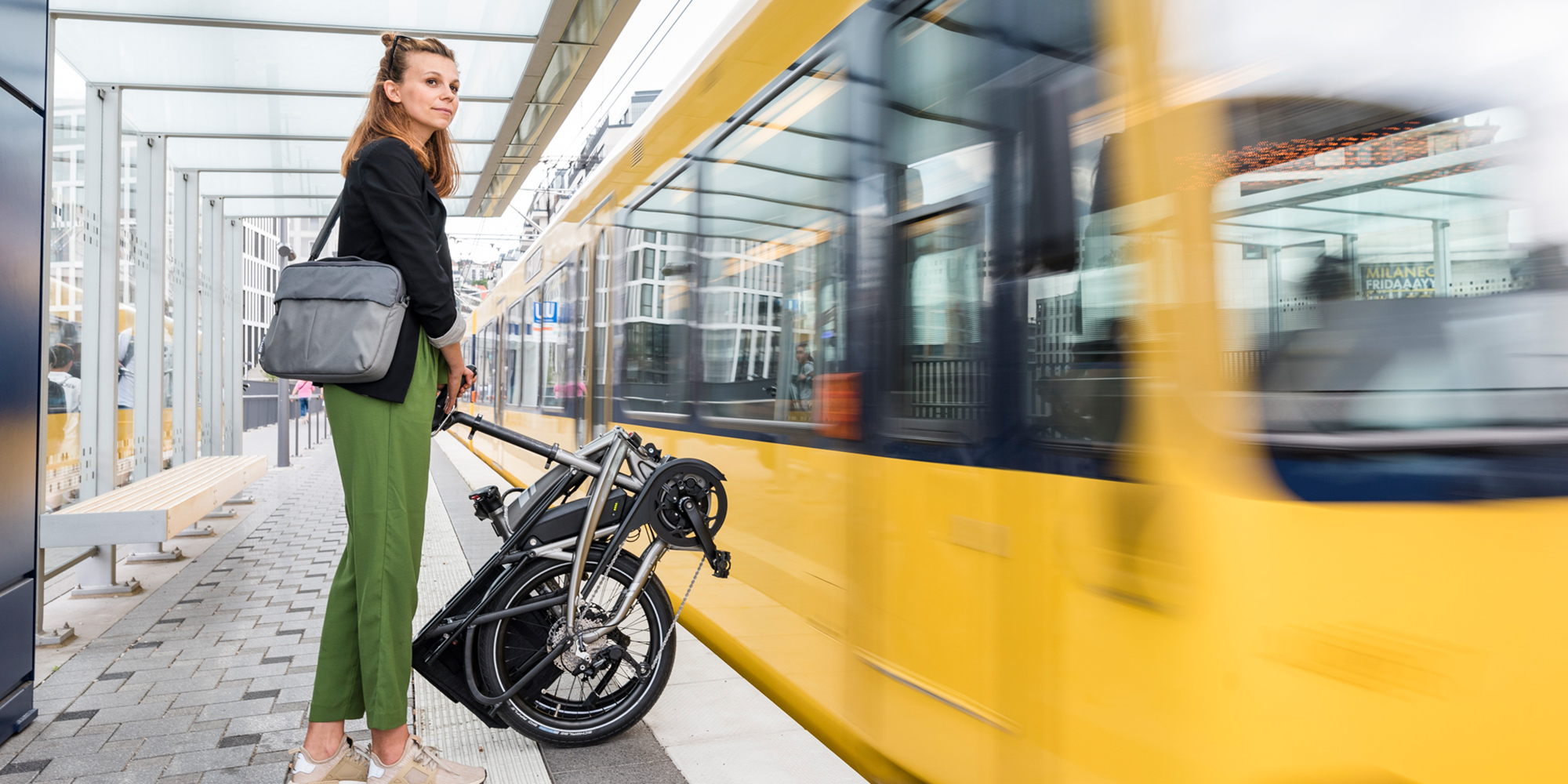 Takes You Further
Take your Vektron on a train or bus to cover those extra-long commutes, or to complete the first and last leg of your commute faster. Ride to the station, hop on, hop off, and keep riding.
One Size Fits Most
The Vektron has a low-step frame design and resizes in seconds—no tools required—to fit riders between 147 and 195 cm (4'10" – 6'5"), so you can share the bike with anyone in your family.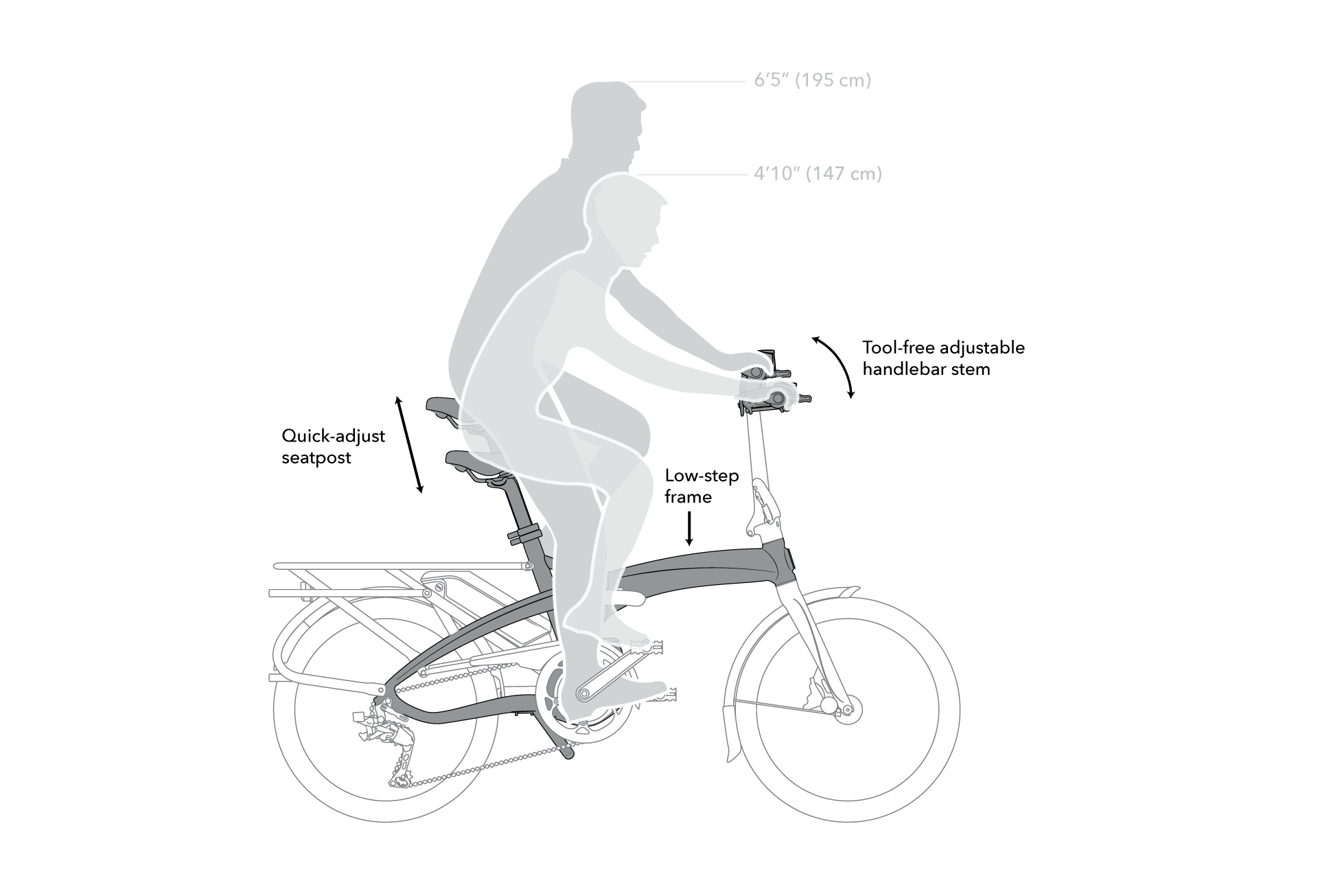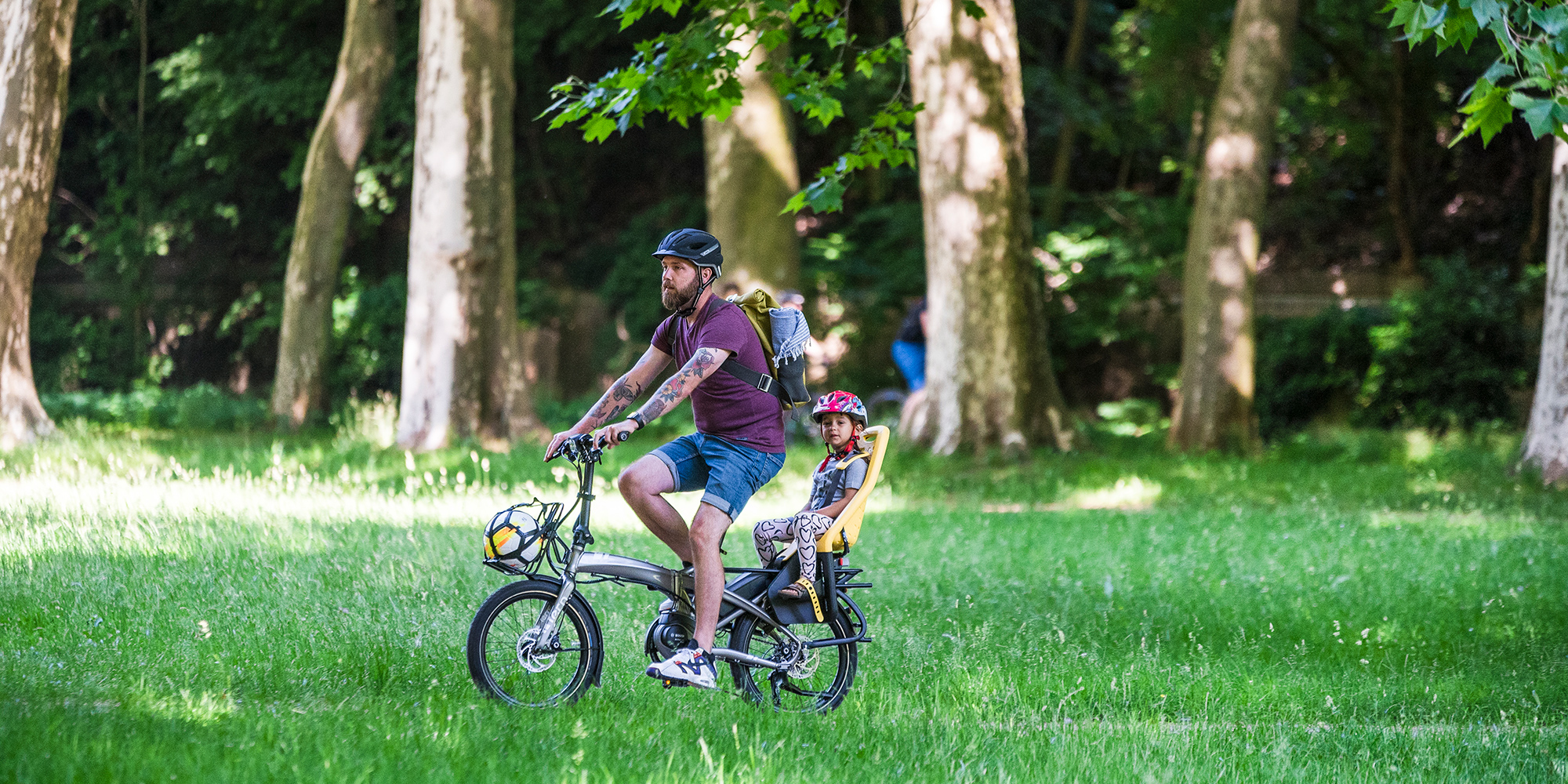 Kiddie Compatible
School runs have never been more fun! The frame-integrated Atlas V Rack™ is designed to fit a Thule Yepp Maxi or a Dash® RM seat—no adapters needed.
Built to Last
Our philosophy is to keep our bikes on the road for as long as possible, not to create disposable products that are built to fail. We start with intentional design choices that make the bike serviceable and safe—and end up with a reliable vehicle you can use day in, day out. Then, we back it up with great local service and a 10-year warranty for peace of mind.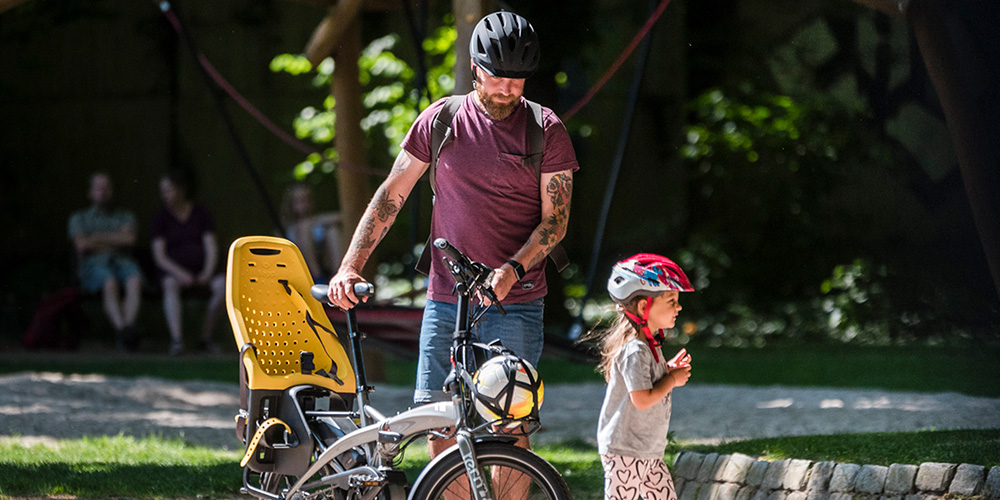 Tested for Safety
The Vektron has passed strict European safety standards for pedal-assist e-bikes, and it is certified as EN 15194-compliant by EFBE Prüftechnik GmbH, one of Europe's leading bicycle test laboratories.
UL Tested and Certified

The Vektron's Bosch motor system and battery are UL-2849 certified. They've been carefully tested for safety against potential hazards.
Built and Assembled by Experts
Your Vektron is carefully built by certified Tern Dealers who will run through a thorough pre-delivery safety checklist before handing over your new bike.
Why the Vektron?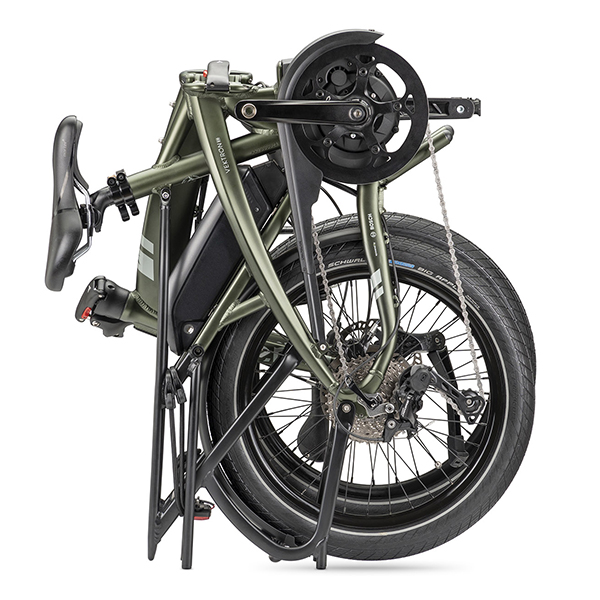 Tern Folding Technology
Our patented Andros Stem, Physis 3D Handlepost, and OCL+ Frame Joint are incredibly strong and stiff, easy-to-use, and serviceable.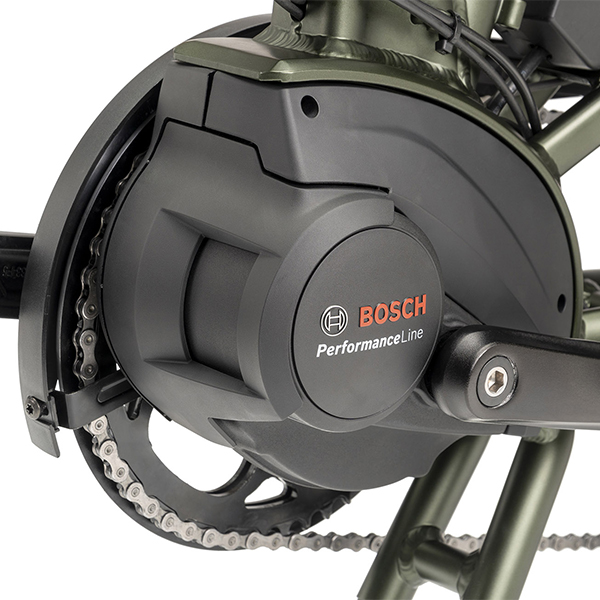 250 Watts of Dependable Power
The Bosch-equipped Vektron can take you up to 25km/h (20 mph in the U.S.), maintaining its excellent performance while delivering a quiet ride with less pedal resistance.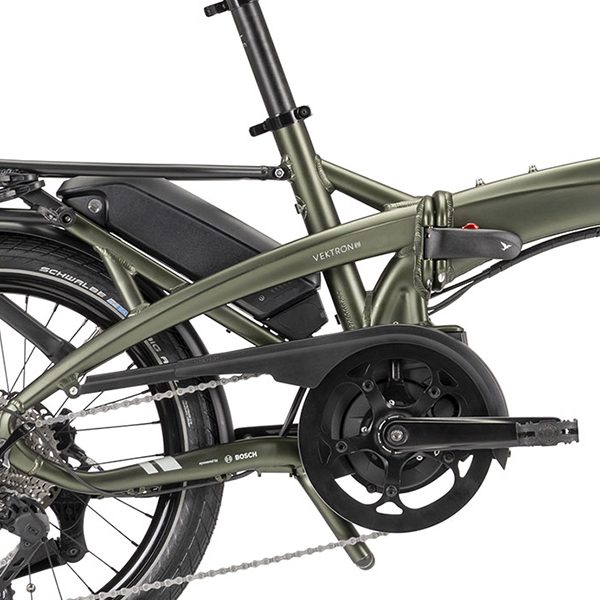 No More Range Anxiety
With a Bosch PowerPack, your Vektron gets a range of up to 130 km. Clip your battery on and lock it for theft protection, or clip it off for easy indoor charging.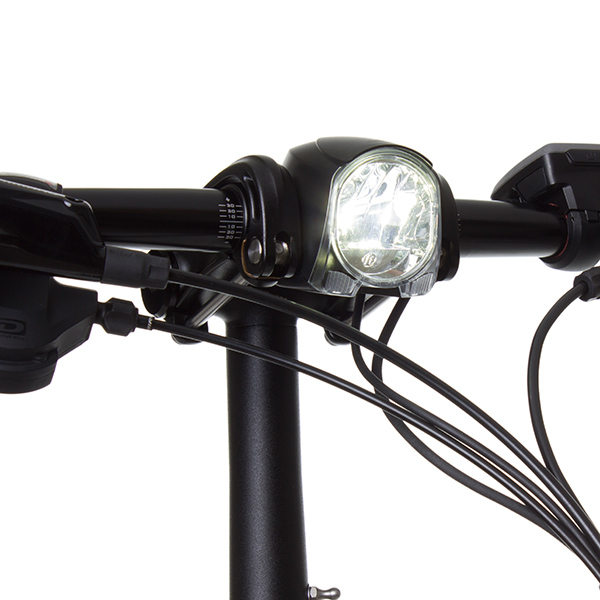 Night-time Safety
The Vektron comes equipped with integrated lights front and rear so you can see and be seen. The lights are wired to your Bosch battery so you'll never have to charge your lights again. Up front the Vektron features the upgraded Valo Direct light with 30% more light output.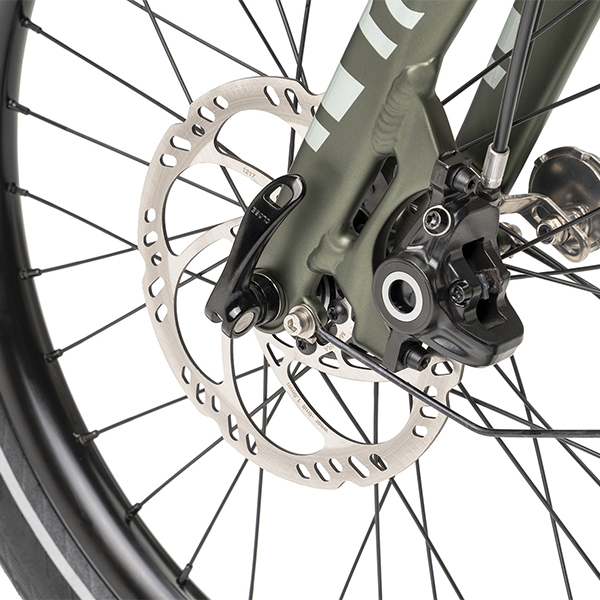 All-Weather Stopping Power
With hydraulic disc brakes, your Vektron is ready for a safer ride, giving you excellent stopping power, and working effortlessly even in rain, snow, or mud. All it takes is the gentle pull of just two fingers.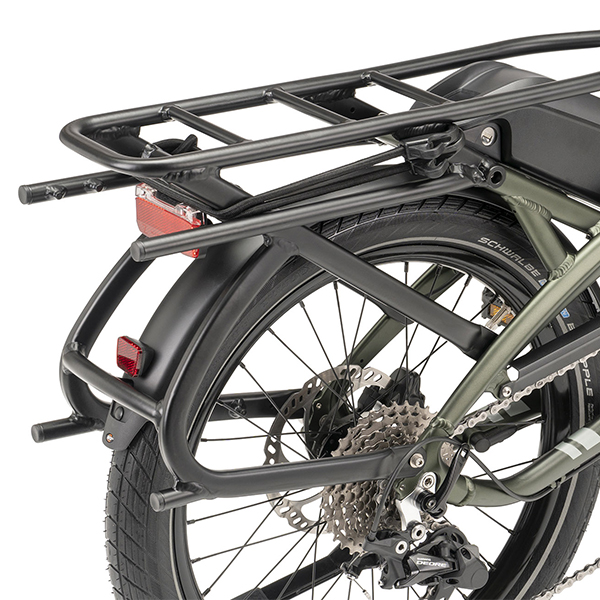 Strong and Stiff Rack
Haul all your gear with ease. With a burly frame-integrated rack that carries up to 27 kg, the Vektron handles well even when loaded. The Atlas V Rack™ is KLICKfix-compatible, and was designed to work seamlessly with a Thule Yepp Maxi or Dash® RM child seat.
Bike Comparison
Add bikes to compare
See for Yourself
We could go on and on about how the Vektron is a great bike. But nothing beats going for a test ride and finding out what's the best match for you.
Support a Local Business
Your local bike shop is one of the essential businesses that hold your community together. But there are several other reasons why you should buy local.