The Art of Folding
This article refers to Joe bikes.
---
Watch
The Tern fold is simple and elegant. With a little bit of practice, it will feel like second nature, or, if you prefer, as intuitive as riding a bicycle.
Folding Your Bike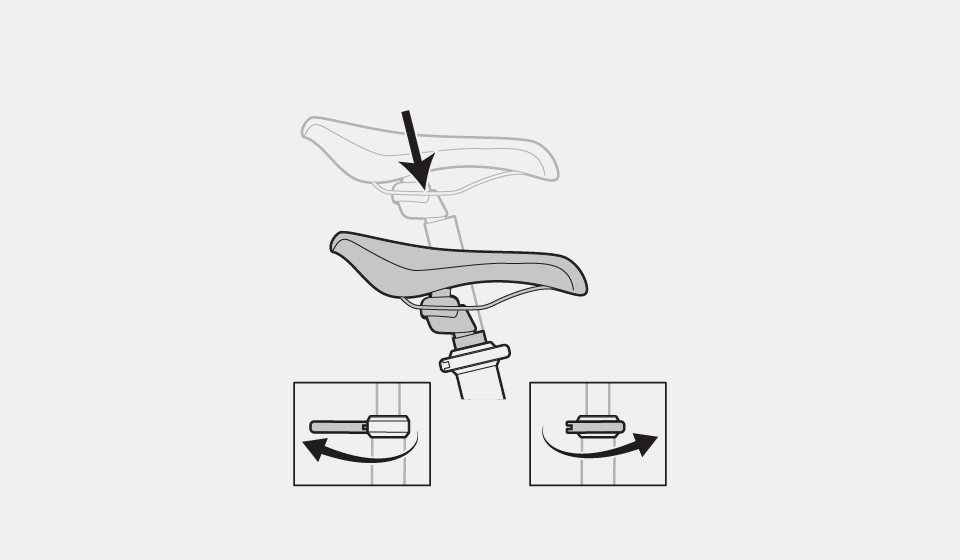 1 Drop Seatpost down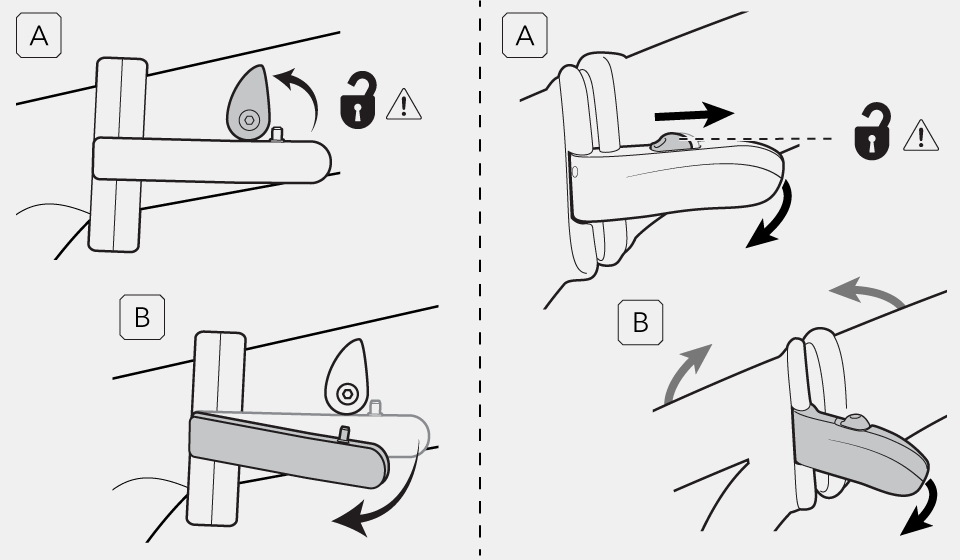 2 Open Frame Joint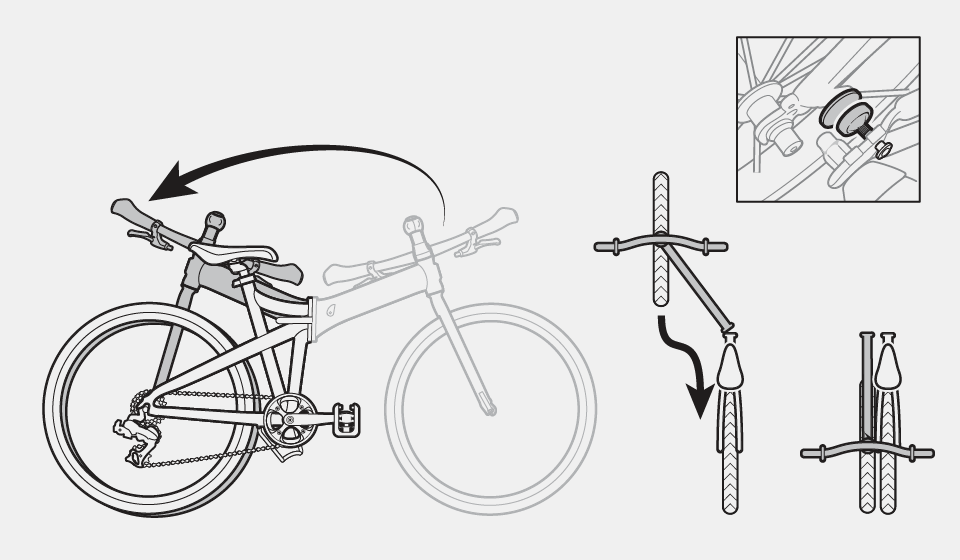 3 Fold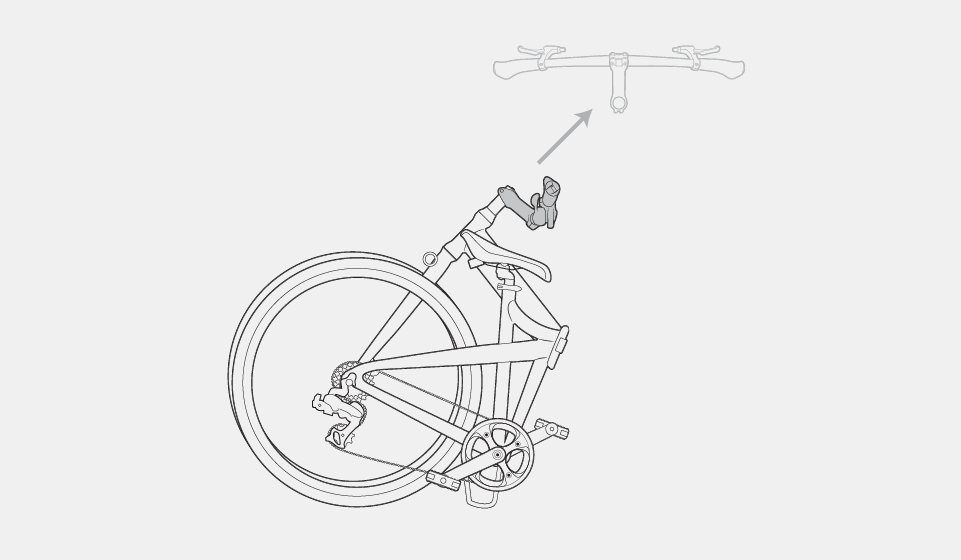 4 Tuck away Handlebars
Bonus!
For a more compact folded package, remove your Pedals before Step #3.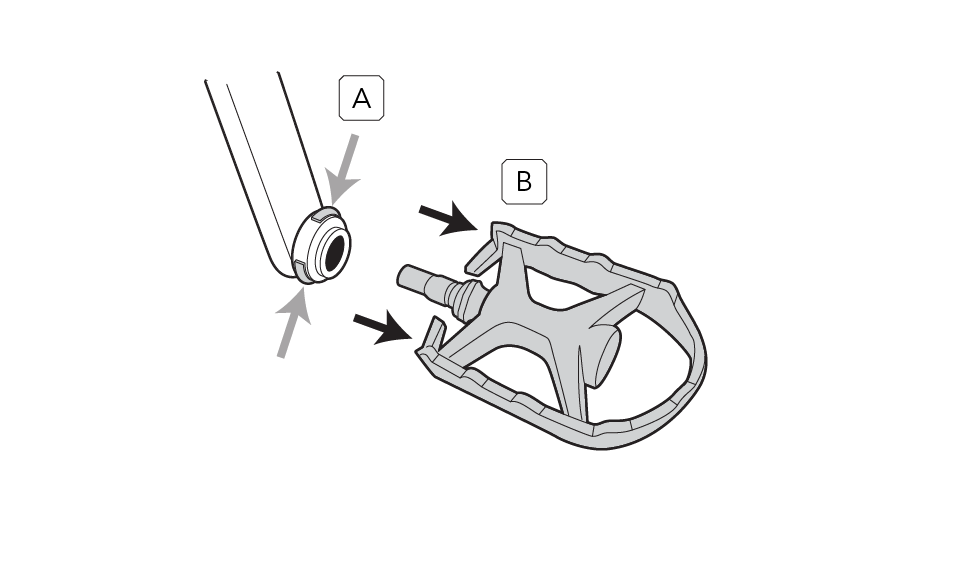 Make sure you know how to use your Folding Joints. For a quick tutorial, click here.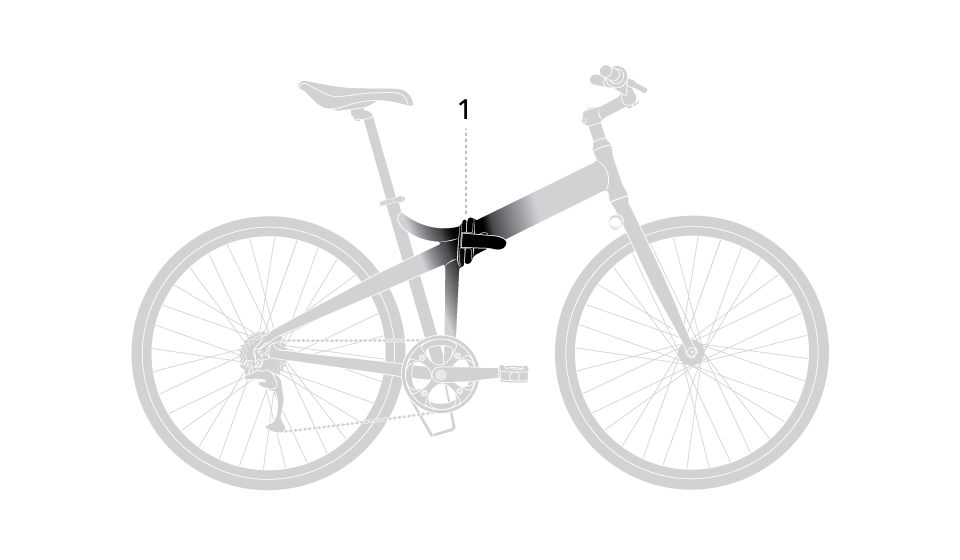 To tuck away the Handlebars, see instructions below.
Joe C21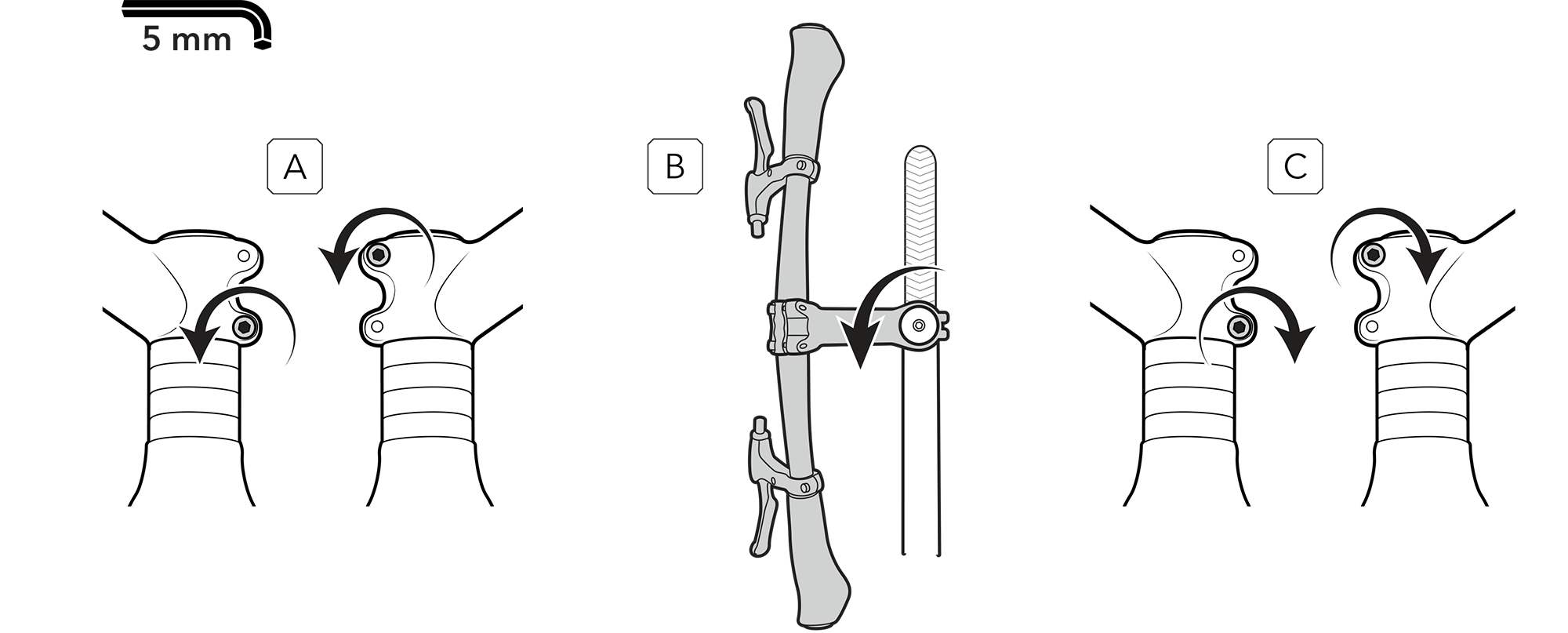 Joe D24 & P24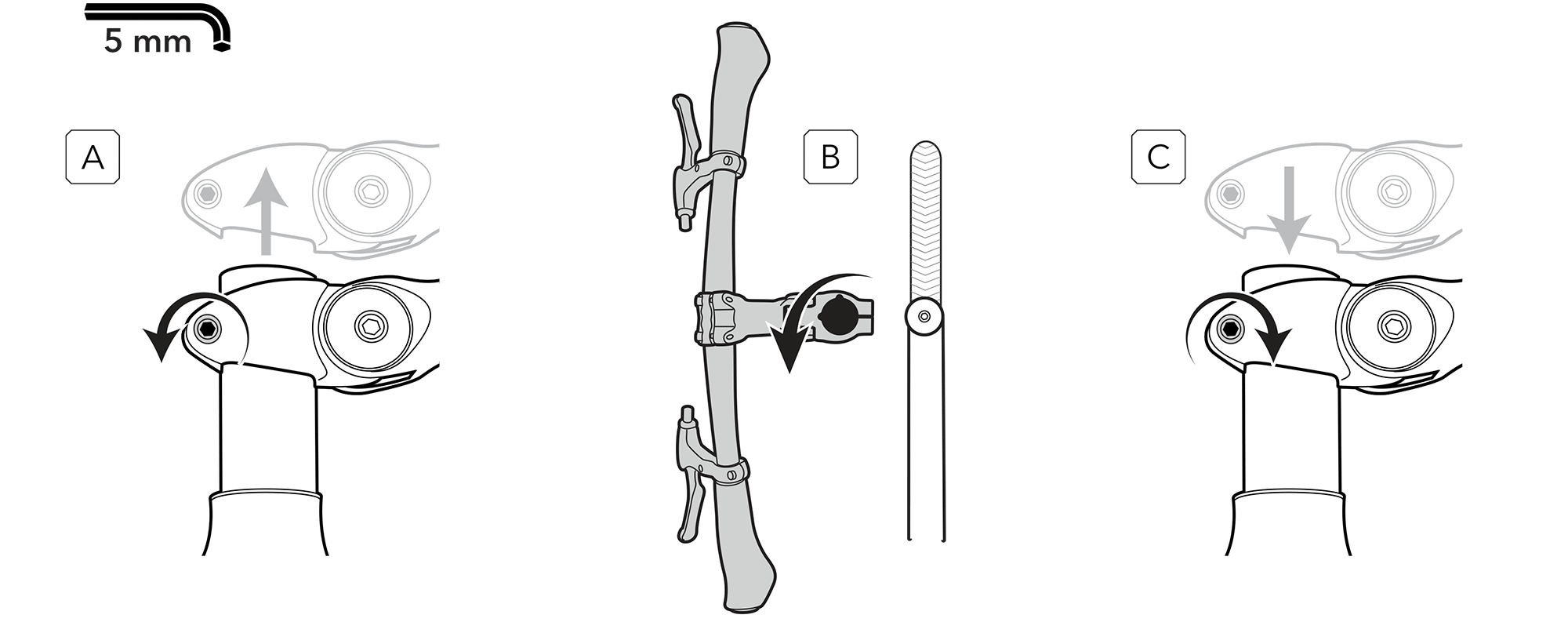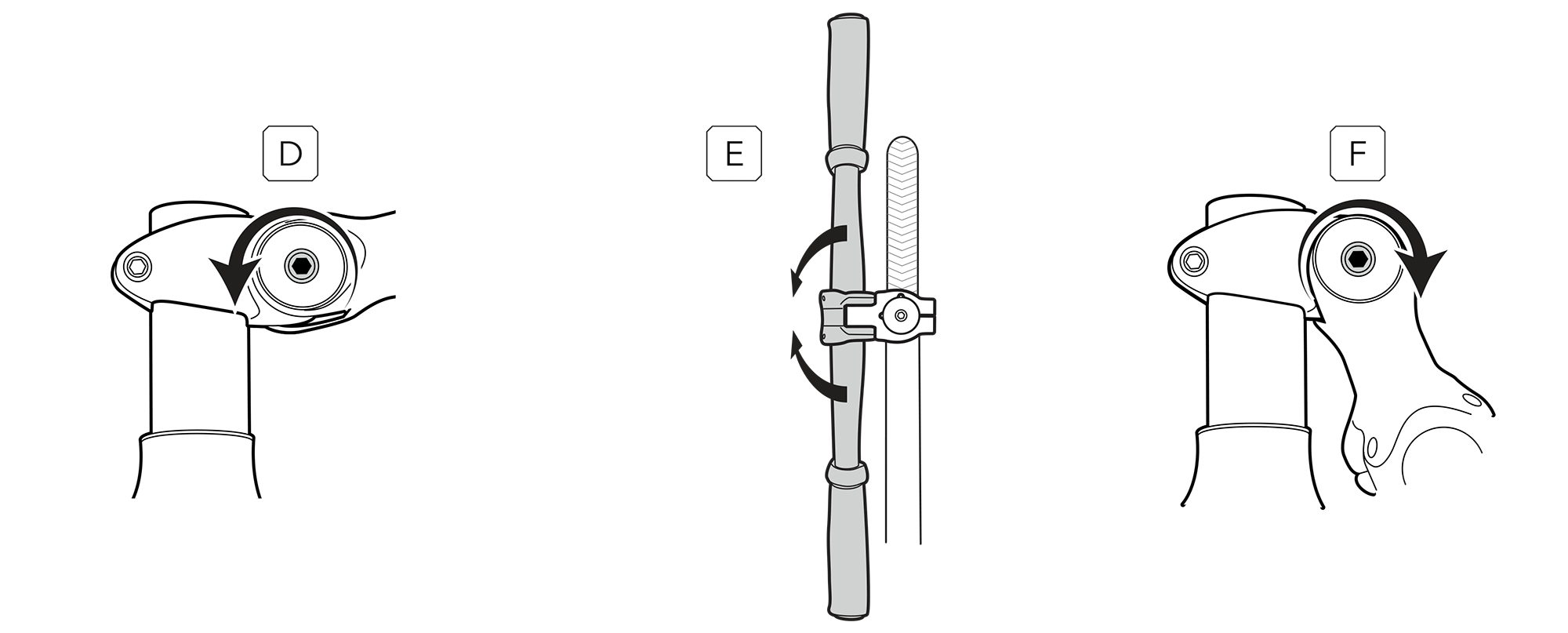 Joe P27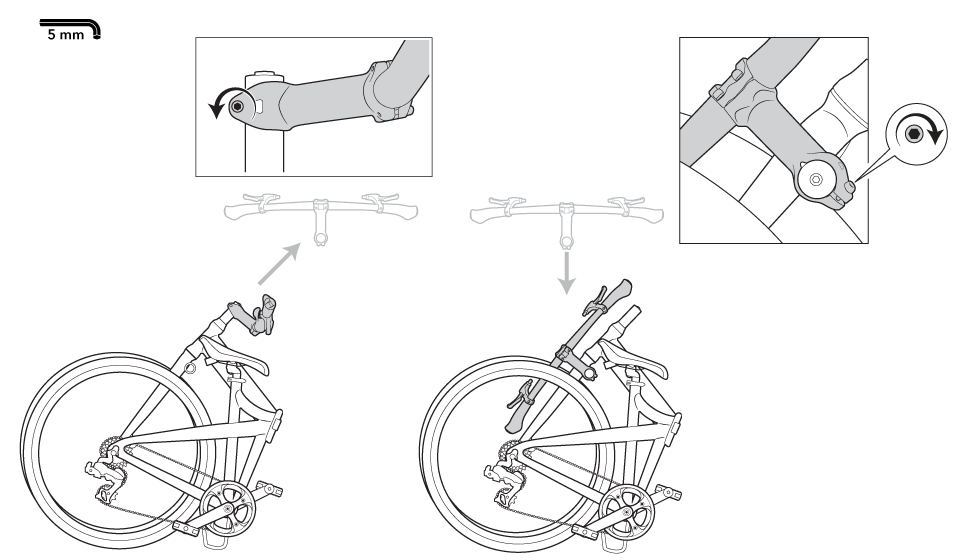 Unfolding Your Bike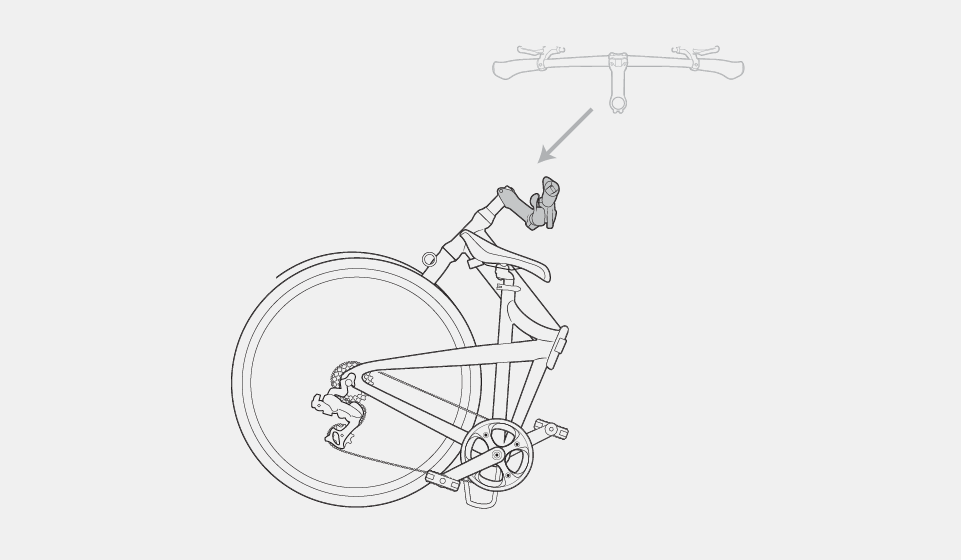 1 Re-position Handlebars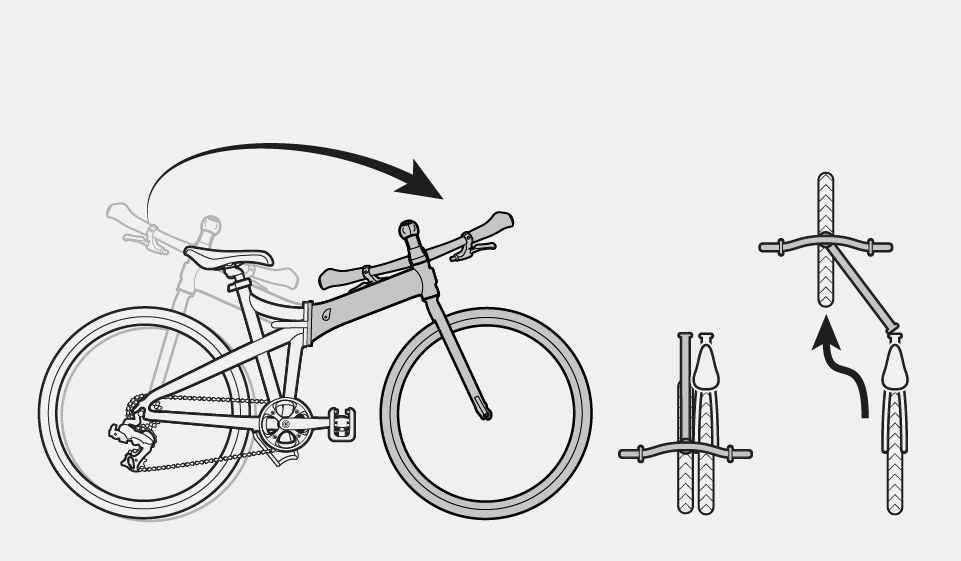 2 Unfold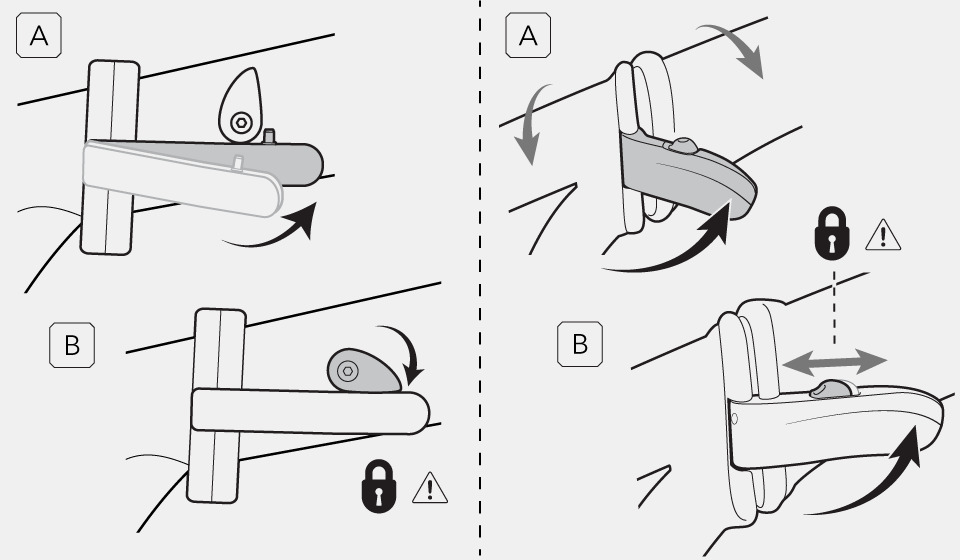 3 Close and lock Frame Joint
4 Raise Seatpost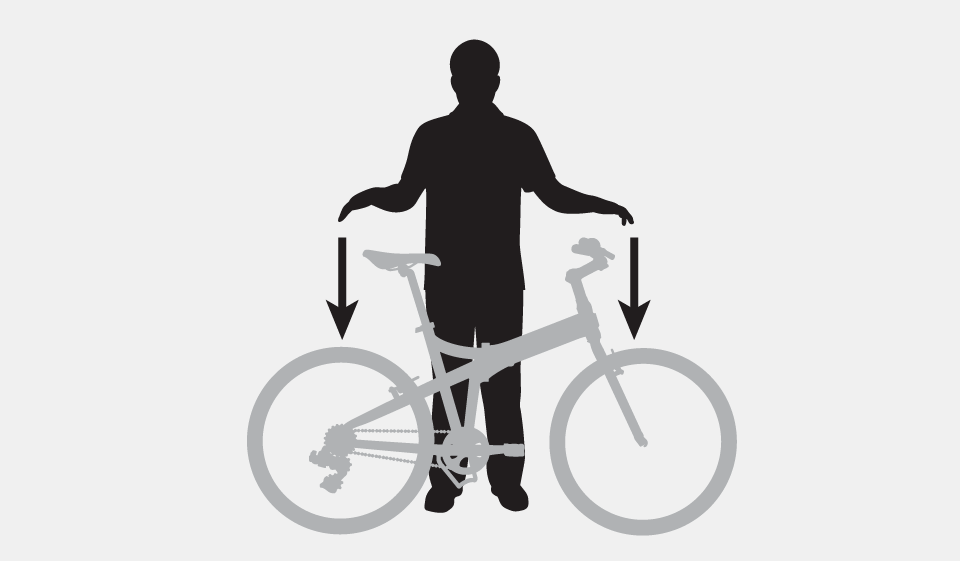 5 Check that your bike is ready to ride using the ABCQD test
Bonus!
Your Seatpost has a minimum insertion point. Be sure not to lift it beyond this point.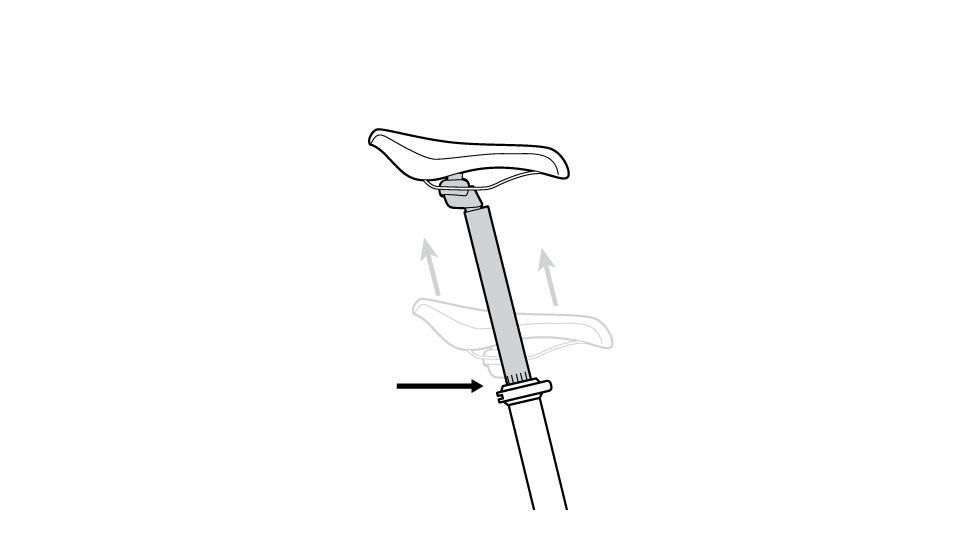 To re-position the Handlebars, see instructions below.
Joe C21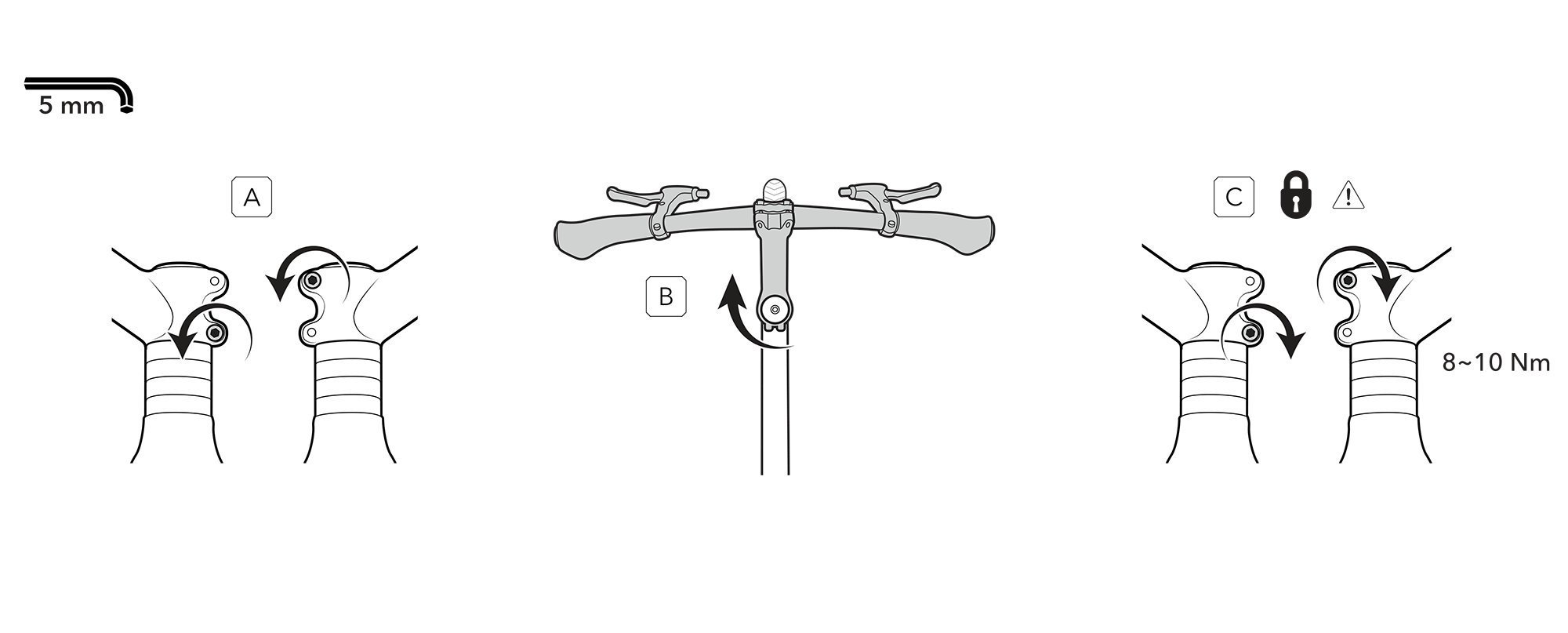 Joe D24 & P24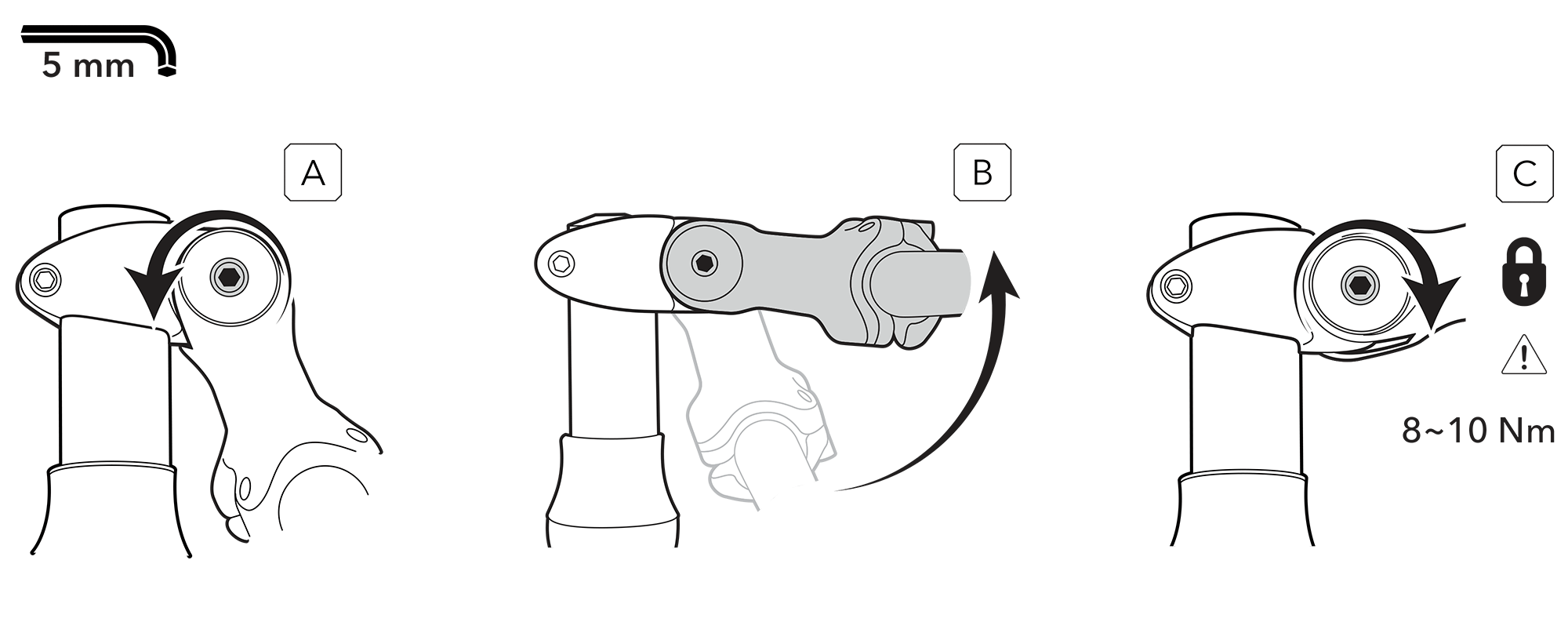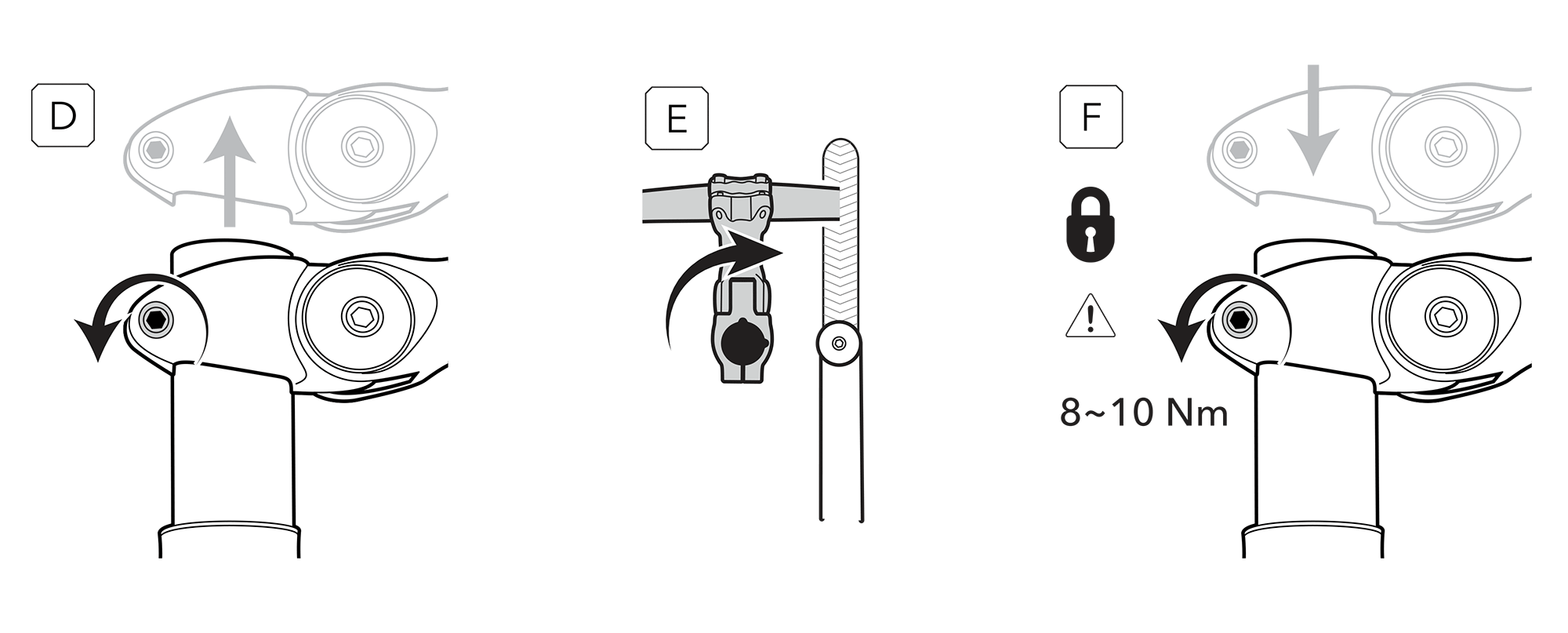 Joe P27 & Joe Tour