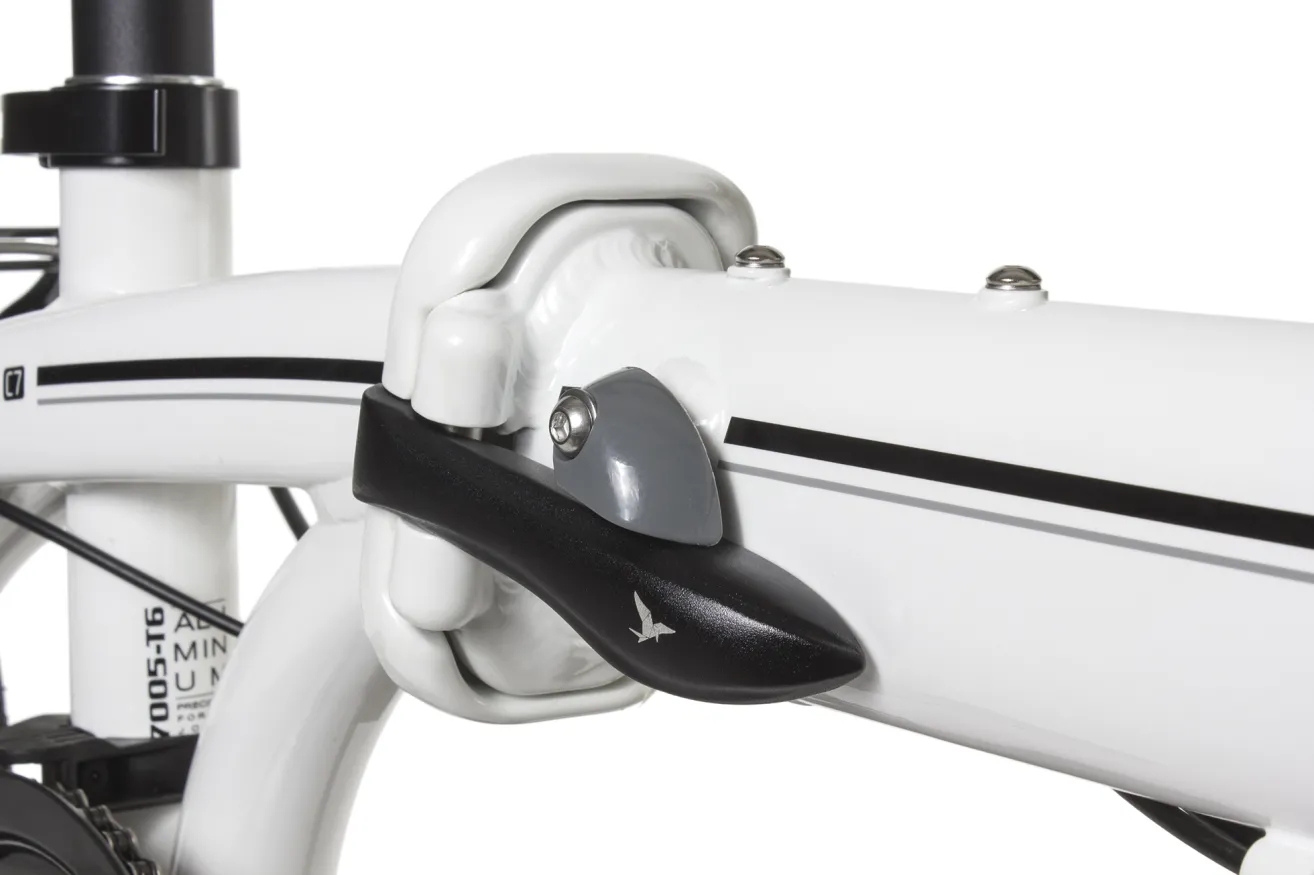 3 patented technologies and incredibly precise manufacturing make the FBL 2 frame joint one of the best in the business. It's strong, secure, and thanks to integrated bearings, always easy to use.
Smooth Operation
The patented design puts four igus® bearings between the aluminum and stainless steel moving parts so the folding action is always smooth and friction-free.
Interlocking Joint
The front and rear joint surfaces lock together to eliminate torsional movement.
Floating Point Technology
Patented technology allows the lever to fold flat and brace against the joint for protection in transit.
Serviceable
Good things are built to last and that's why the FBL 2 Joint is designed to be dealer serviceable. We keep every part in stock and if your bearings ever wear out, your dealer can replace them in a few minutes.
Stainless Steel Hardware
Cold-worked stainless delivers the durability and reliability needed for daily riding in all weather conditions.