2022年8月17日以降の新価格 ¥68,200 (税込)
時間を彩るデイリーバイク。
~軽快で直感的に楽しめるスタイリッシュなフォルムがあなたを華やかにデザインする~
美しいホリゾンタルシルエットが生み出すスポーティさと利便性、実用性を兼ね備えたアーバンコミューターが誕生。
この価格帯では珍しい2サイズ展開を実現させた。
* Right Fit & Confortable position : 
ヘッドチューブからのステアリングコラムを長めに残しているため、スペ一サ一を入れ替えると最大80mmのポジション変更が可能に。アップライトから前傾姿勢まで広範囲にハンドル高を調整できます。
単純な丸チューブではなく、セミエアロ形状で細かいこだわりを施したフレームと、ロングブレ一ドのフォ一クを採 用することで車体全体がシャープな印象に。通常のミニべロよりもステアリングのへッド位置が高くなるため、ミ ニベロ特有のハンドリング時のふらつきを軽減し、より安定したコーナリングを行うことができます。
Shimano Altus Component : 
カジュアルスポーツライディングのベーシックコンポーネントでもあるAltusを搭載。スポーツバイクビギナーの方 にも使いやすく、中短距離のスポーツ走行を楽しむのに最適です。
※掲載製品写真/重量(全てペダルレス)/サイズ等は全てサンプル車両に基づくため、量産品では多少変更される場合があります。
※新素材や部品の改良・開発などにより、予告なく価格及び一部の仕様が変更される場合があります。
※実際の商品には、ベル・リフレクターなどの保安部品が付属されます。
※Tern品質保証規定に関しては、商品に同梱しております。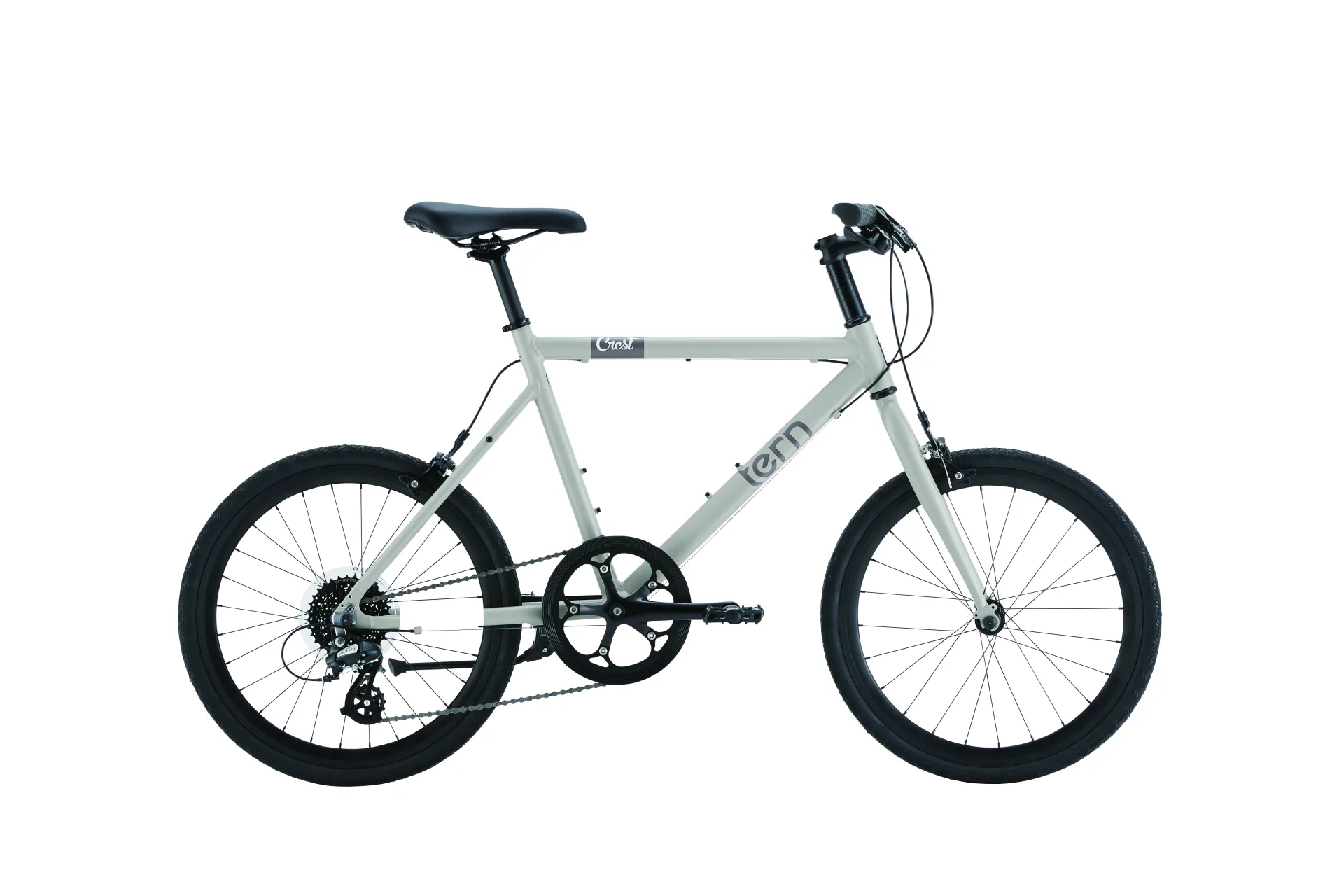 Roji Bikes -Lifestyle, Form and Fit-
General Info
Gear Inches:
28" - 98" (3.07 - 7.81 m)
Frame Sizes:
460(20"/451):155 to 165cm , 500(20"/451):165 to 175cm
Frame
Frame:
Tern x Kitt design Alloy semi Aero frame
Fork:
Hi-tensile straight fork
Cockpit
Stem:
3D Forged Alloy Threadless, ø25.4, 460:80mm / 500:90mm
Handlebar:
Kitt Custom Riser-bar, ø25.4, 460/ 500:560mm
Grips/Bar Tape:
VELO VLG-1879D2
Saddle:
Kitt Custom / black
Seatpost:
Forged Alloy, ø27.2 / 300mm
Brakes
Front Brake:
Alloy Forged Caliper Brake
Rear Brake:
Alloy Forged Caliper Brake
Brake Levers:
Alloy lever
Wheels
Front Wheel:
Kitt Custom Crow 3.0 451, 30mm Height, 24H, 100mm
Rear Wheel:
Kitt Custom Crow 3.0 451, 30mm Height, 28H, 130mm
Tires:
CST, 20×1-3/8, F/V, Black
Transmission
Shifter(s):
Shimano SL-M310, Altus, Rapidfire, 1×8 spd.
Rear Derailleur:
Shimano, RD-M310-L, Altus, 8 spd.
Crankset:
Kitt Custom Alloy, 52T, W/Alloy CNC Chain Guard, 170mm
Cassette/Freewheel:
Shimano CS-HG31, 11-32T, 8 spd.
Bells & Whistles
Kickstand:
Single center stand, aluminum, 270mm, black
*Note: These are our standard model specifications. The bike's weight and folded dimension may not include racks and fenders. The specifications for your country may differ slightly. We do our best to ensure that the specifications listed here accurately reflect the exact parts found on our production bikes. However, component changes do occur for various reasons and there may be brief delays on site updates. We reserve the right to make component changes without prior notification, which may cause discrepancies with the information listed on the web.