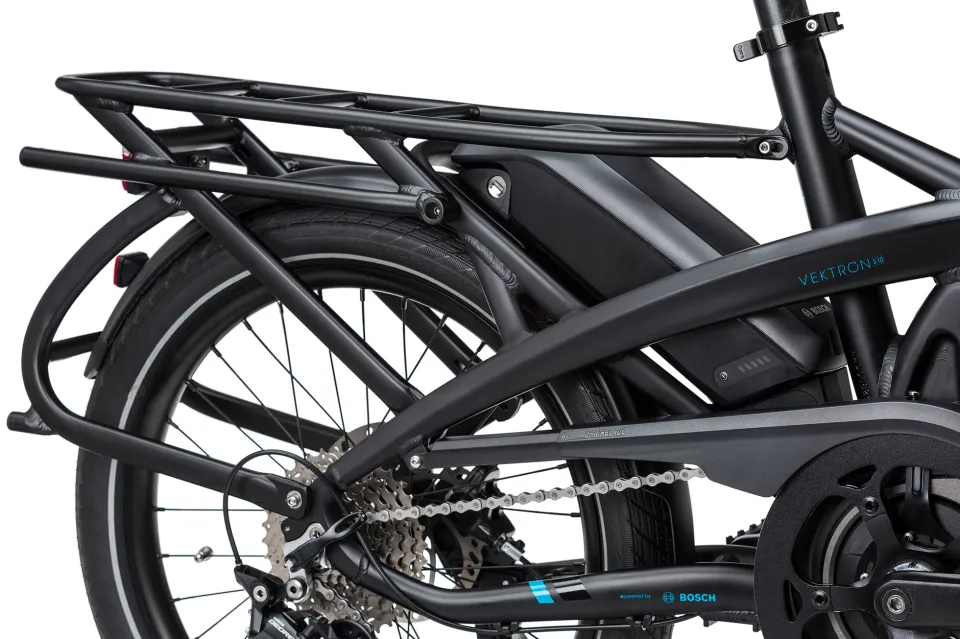 This impressive high-energy, high-power cell clips on and off your bike. The best-in-class design charges fast and lets you ride longer and further between charges. You'll be impressed by its long lifespan, light weight, and ease of charging. Select from 300, 400 and 500 Wh variants and forget about range anxiety.
Light Weight
High-power density allows the PowerPack to charge to 50% in just 1.5 hours and fully in just 2.5 – 3.5 hours* (*Requires optional 4A Bosch Standard Charger).
More Mileage
Ride nice and long between charges thanks to best-in-class energy density.
Fast Charging
At just 5.5 lb, the weight is practically negligible during riding. The PowerPack is an ingenious balance of performance, size, and weight. 
Long Lifespan
PowerPacks are designed for many tours, miles, and years of service. The integrated Battery Management System protects the battery from overcharging, undervoltage, overheating, and short circuiting.
Ergonomic
The ergonomically designed handle makes it easy to insert and remove the PowerPack for charging. Charge it easily on or off the bike.