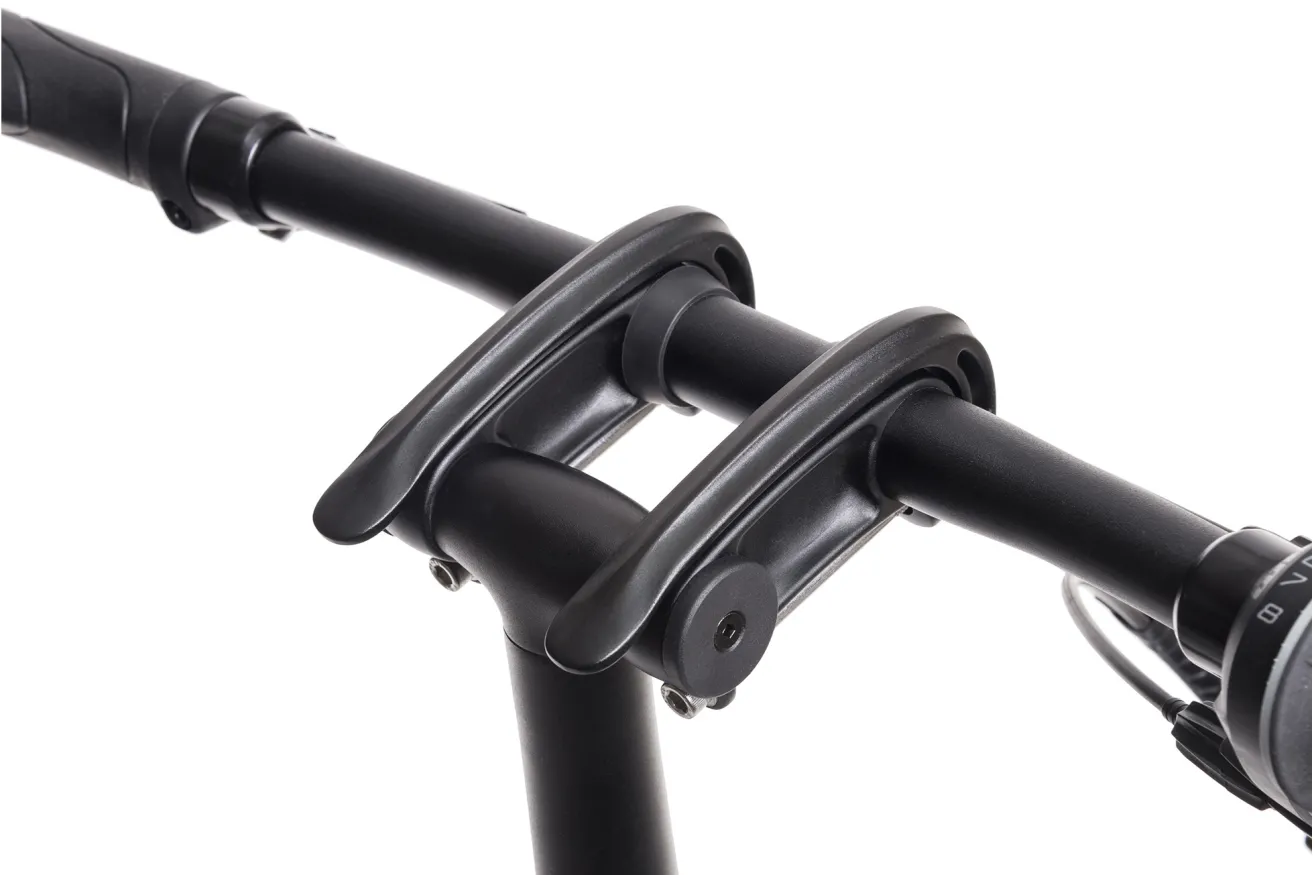 The Andros is our patented adjustable stem that lets you set your handlebars where you want—no tools, no fuss. In just seconds, you can set your riding position to long and low in a tough headwind, or upright and comfy for riding around town. You decide how you want to ride and the Andros makes your bike fit.
Quick Release
Patented quick-release, tool-free design is easy to operate.
TwinStem Design
The Andros design uses two stems, spaced widely apart for excellent torsional stiffness.
Fits the Family
Accommodates riders of all sizes so one bike can be shared by multiple riders.
Forged Construction
The patented design is FEA optimized and fully forged for maximum strength with minimum weight.
Built to Last
Stainless hardware and brass bushings for long-term durability.