Beginner Tips for NBD Riders
The NBD is all about smiles, and we want you to smile more with every mile you cover. But, it may have been some time ago since you last went on a bike trip or carried cargo on your bike. We're here to help you build your skills and confidence.
Contents
1. Everything starts with you
First of all, it is completely normal to be nervous. You'll want to find the right balance while cruising around, sometimes while carrying a bit of stuff, or even your kid. While there are so many things to consider, take care of yourself first. Take a deep breath and familiarize yourself with the NBD's functions and the route you want to take.
You could start by cycling around in a quiet area with little to no traffic. As you feel more comfortable, you may add increasingly heavier non-live cargo and go into busier areas. Once you think you're ready, you could try covering larger distances or carrying around a (mini) passenger. Take it easy, and go one step (or mile) at a time.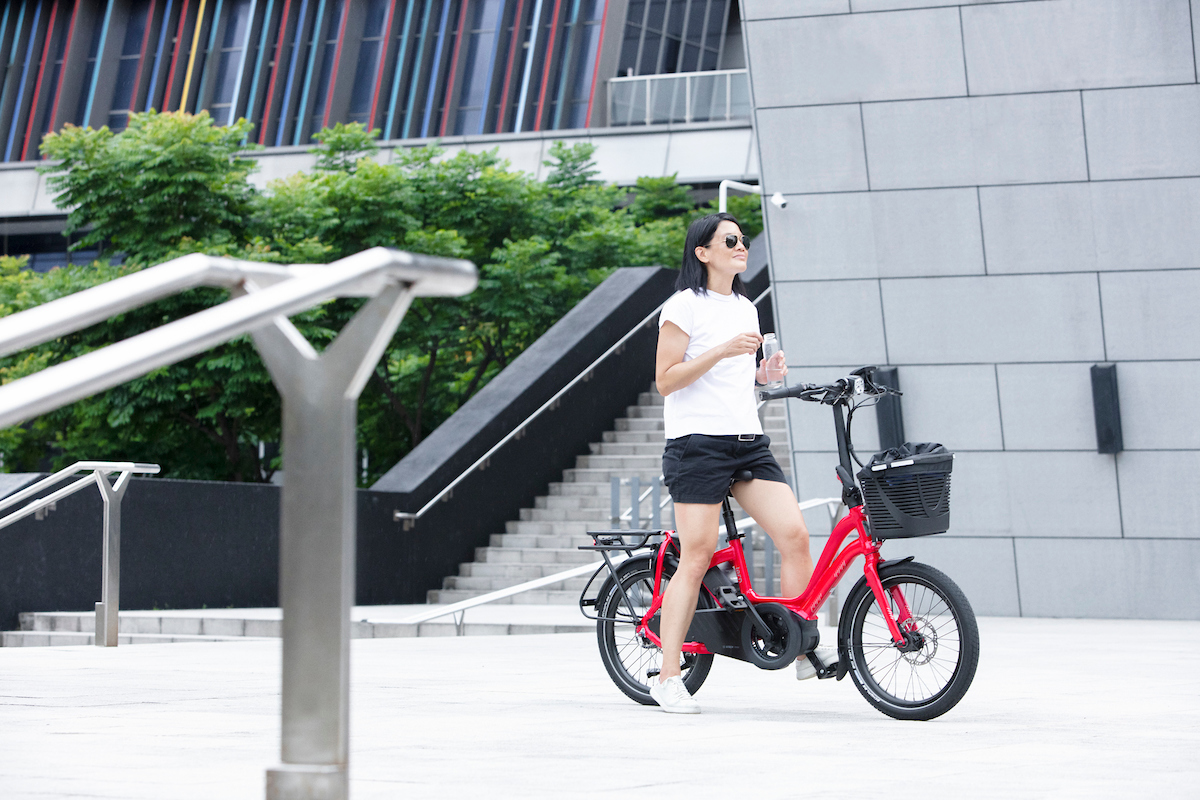 2. Safety first
Before you go on your adventure, please remember that safety always comes first. We've already prepared a few essential cycling safety tips for you.
3. Find your fit
Establish a positive mindset before hitting the road and know that it might take a bit to find your perfect fit. You should do everything at your own pace; only you can determine when it feels OK to go out and about on your NBD.
For starters, adjust the Andros Stem to your preferred angle, and your seatpost to a suitable height. The seatpost and handlepost height should be proportional to your body length—not too high, and not too low. If you have an NBD S5i, you could also adjust your seat suspension for optimal comfort during your ride.
4. Outfit the NBD to suit your needs
What's so great about the NBD is that it has a wide range of accessories for all kinds of purposes. However, it's up to you how you want to outfit your NBD.
If you want to maximize your carrying capacity, use the Cargo Hold 28 Pannier for daily shopping or commuting. You can haul even more by adding the Transporteur Rack and the detachable WeatherTop Bag to the mix. Waterproof and holding up to 45 L, the bag can double as a diaper bag for all of your kiddo's toys and essentials.
For storing your chain lock and other ride necessities, look no further than the RidePouch, which you can attach to your front rack for quick access. But when you're hauling all that extra stuff, you might also want to get the sturdy DuoStand S to keep your bike firmly on the ground!
5. Transporting your NBD
Did you know that the NBD also fits in your car? For trips further afield, the NBD's Physis Handlepost makes it possible to FlatFold the bike so you can keep on riding at your holiday destination. As an option, you could use the FlatFold Bag S to protect your NBD from bumps and scratches.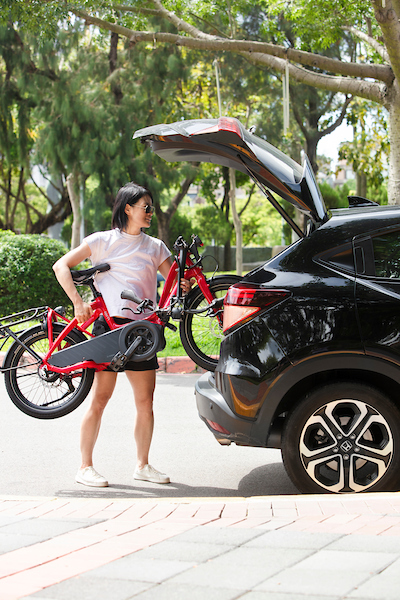 6. Get support
The NBD is a bike that is easy and comfortable for everyone, and we think it's important for riders to share their experiences. Join the Tern NBD Facebook Group to chat with other NBD riders, and contact your authorized Tern Dealer for any service and maintenance-related questions.
Enjoy your #NewBikeDay, and keep on smiling!