The NBD is all about smiles and comfort. And we're hoping once you start riding, you won't want to stop. But before you can begin zipping around doing grocery runs, or setting off on an adventure with the little one, you'll need to make sure you outfit the bike with the right accessories.
This article will introduce you to the various accessories available for your NBD, and provide some riding and safety tips when carrying a passenger or cargo.
---
Content
---
Front Racks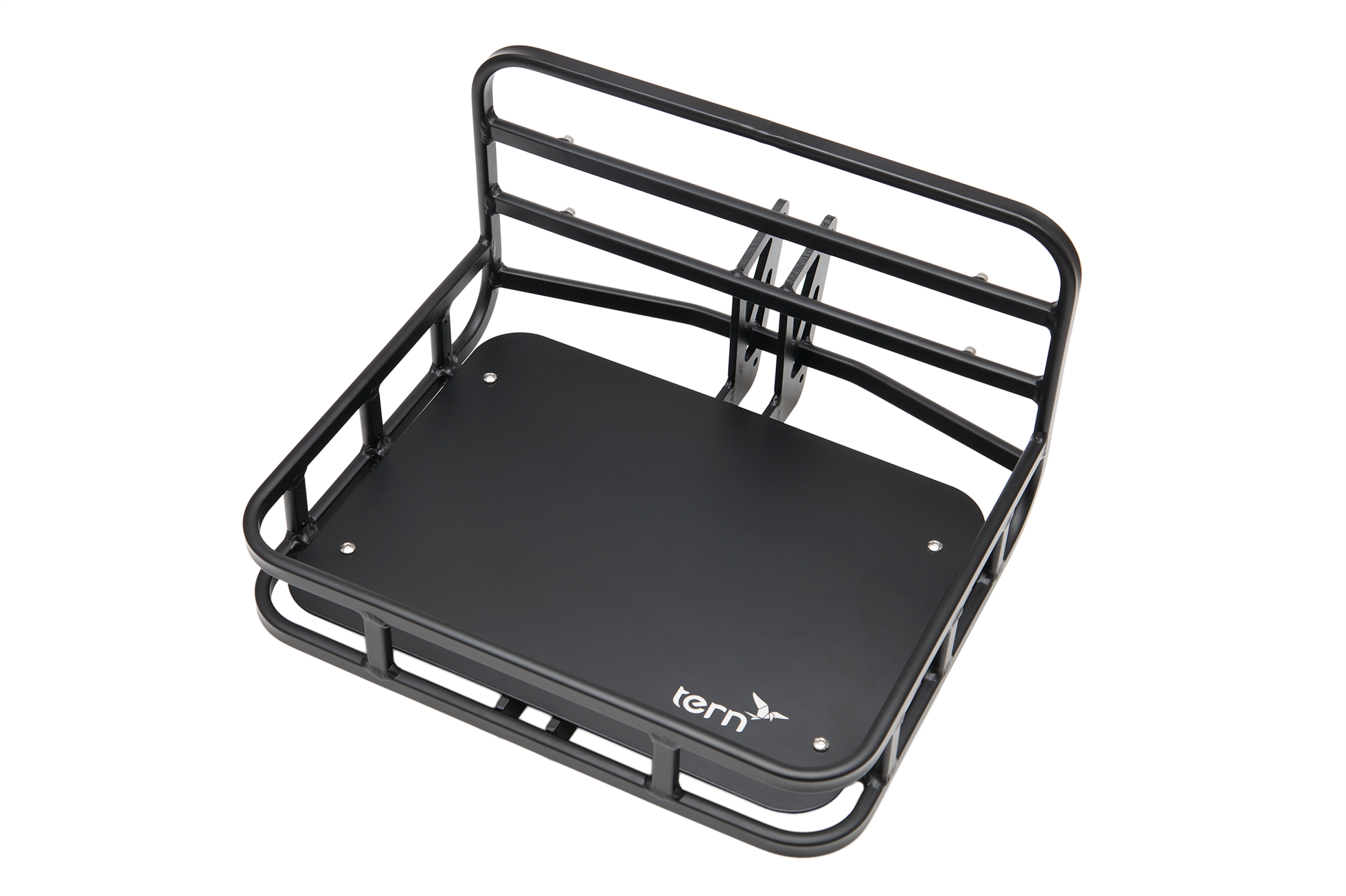 The Transporteur Rack is a modular front cargo carrier that fits a 300 x 400 mm Eurocrate, a standard crate of 20 beers, or a recycled wooden box.

Combo Mount

20 kg

430 × 420 × 267 mm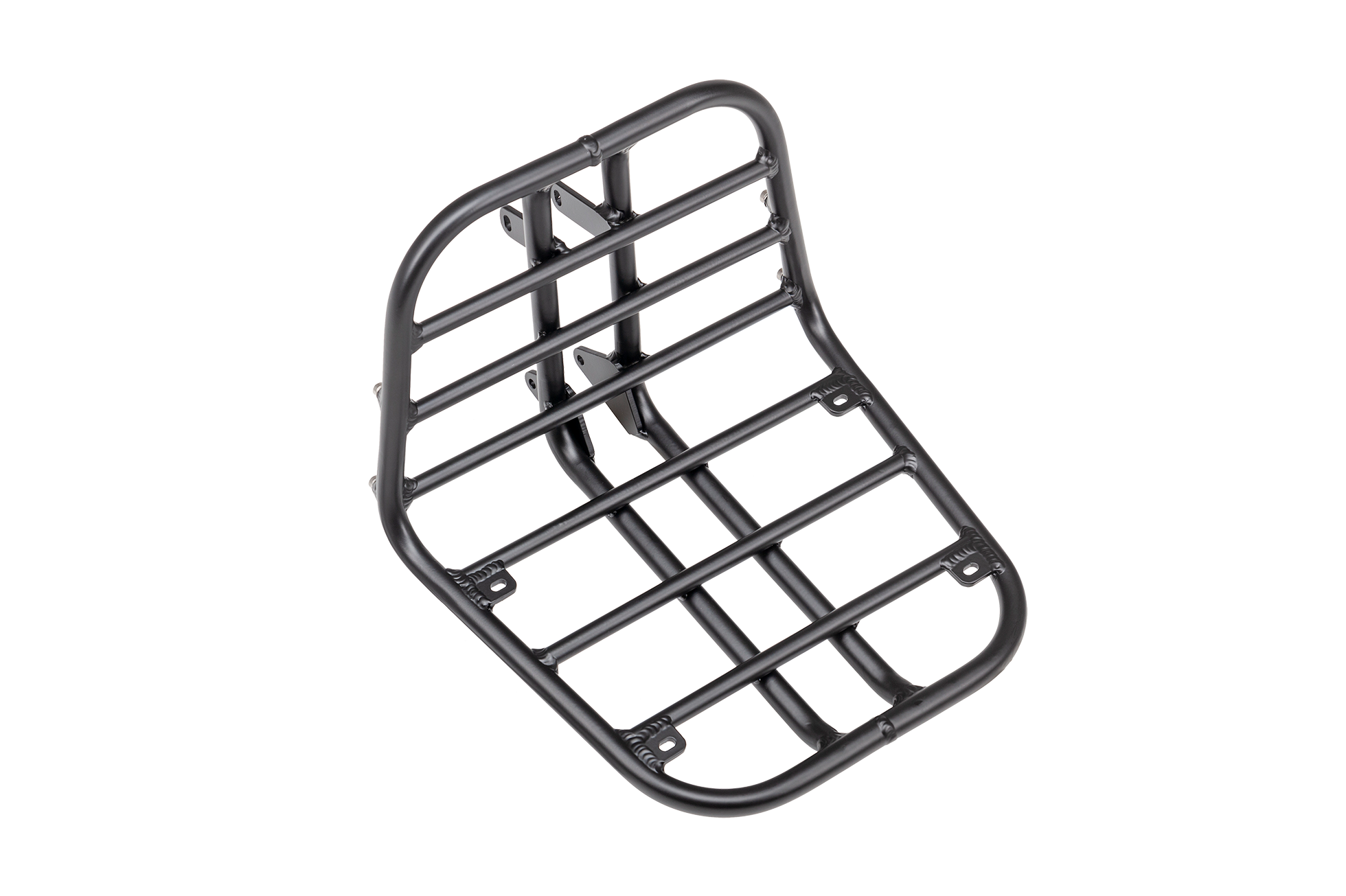 The Hauler Rack is an open-ended rack that is big enough to carry bulky cargo but small enough to let you easily maneuver the bike.

Combo Mount

20 kg

320 × 315 × 215 mm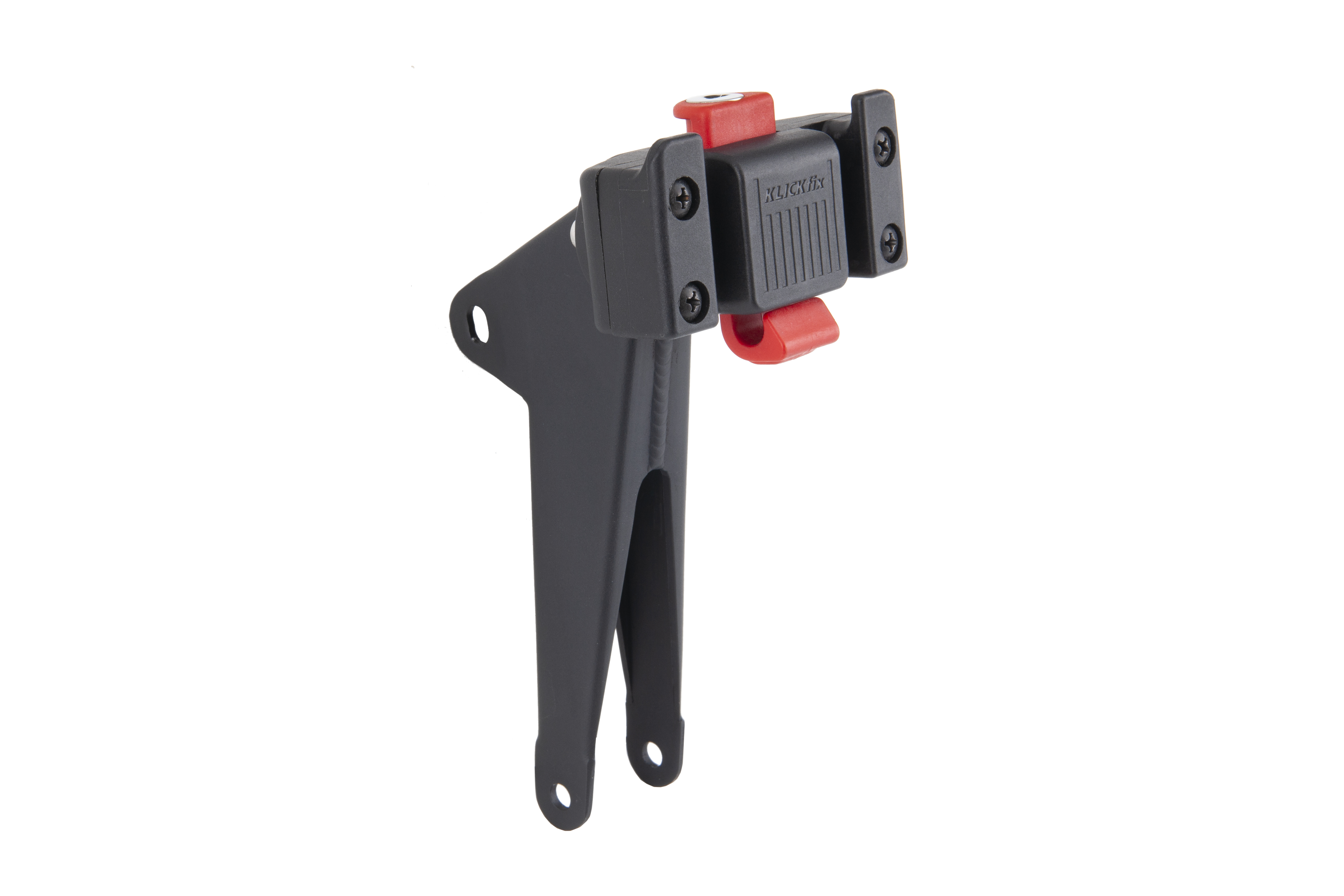 The Luggage Truss CMT allows you to conveniently mount KLICKfix® compatible bags, baskets, and racks on the front of the bike frame

Combo Mount

7 kg

165 × 100 × 85 mm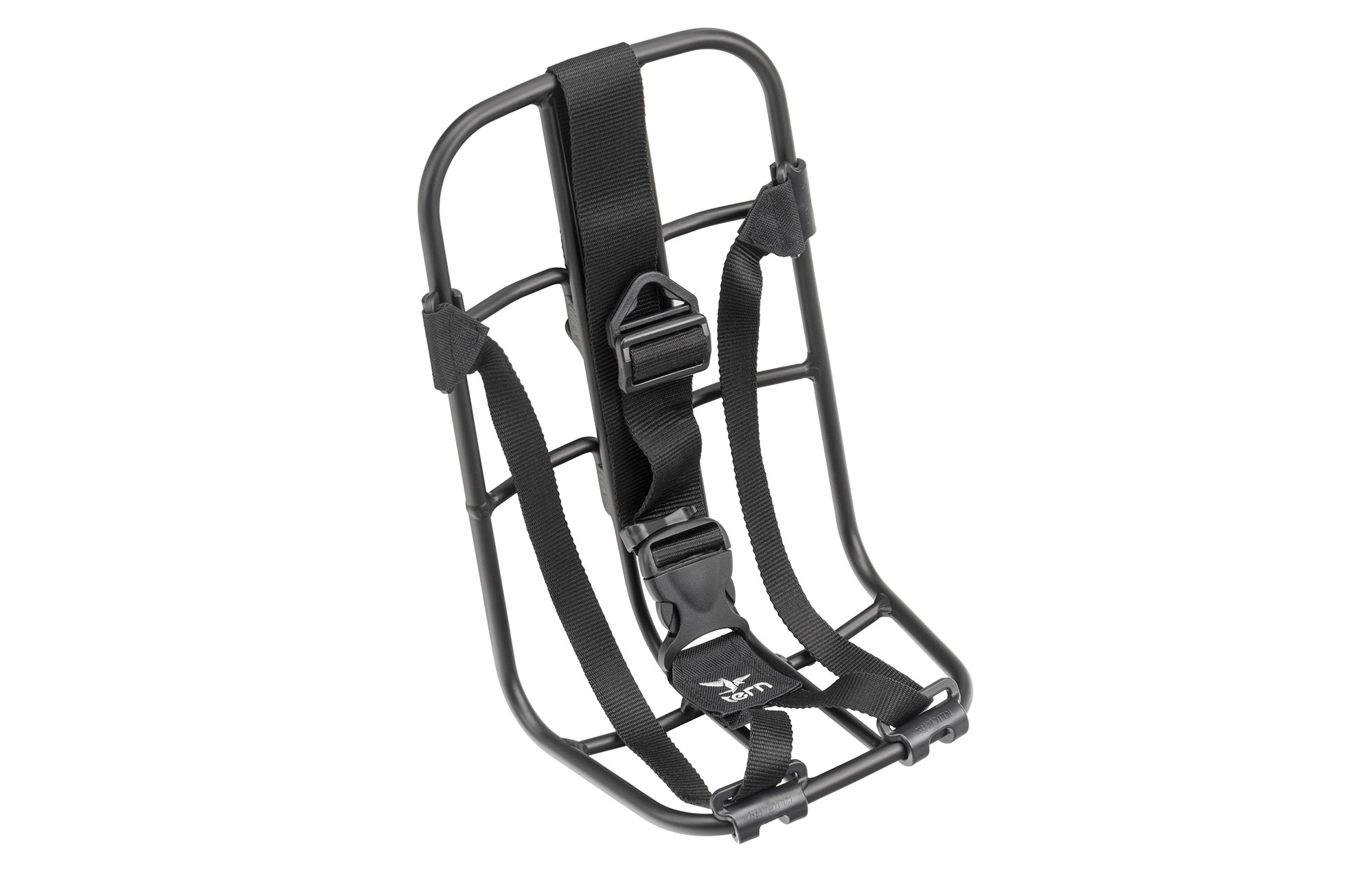 The Kanga Rack is a detachable carrier with straps for your backpack, laptop bag, or just about any other soft bag you'd like to take along.
---
Bags & Panniers
---
Passenger-carrying accessories
There's nothing like sharing a smile. The NBD's specially designed Gaia Rack is built strong with a carrying capacity of 27 kg (60 lb), and pairs well with many child seats so you and your little one can enjoy rides together.
Seating: 1 compatible child seat
Double kickstand (optional): DuoStand S*
*An optional double kickstand is strongly recommended for extra stability when loading and unloading a child.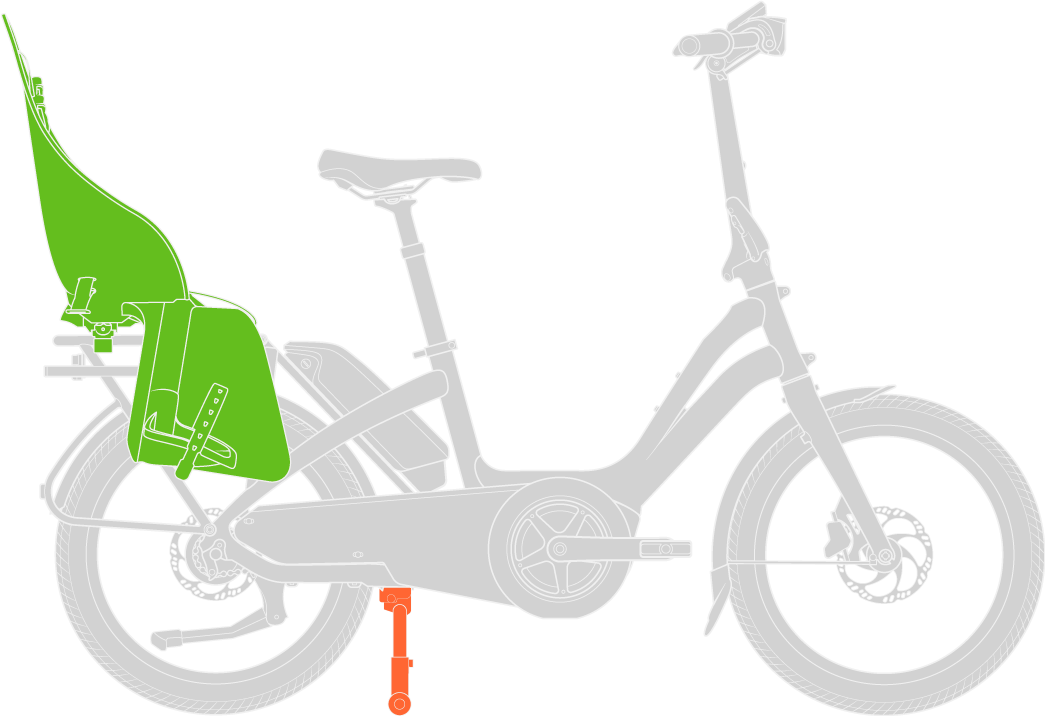 Child seats should always include the required elements for safe passenger carrying: seating, safety harness, foot support, and foot and leg protection. At present, we recommend any of the rear rack-mounted child seats listed below:
We've tested each child seat model to make sure it's a good fit. And as long as the weight of Junior plus the seat doesn't exceed the Gaia Rack's carrying capacity, you'll be set to begin exploring together.
And don't forget—even with the rear rack space occupied by a child seat, you still have the option of placing you and your child's belongings at the front of the NBD with the right accessories installed.
For more information involving carrying a small passenger on the NBD, check out this article.
---
Other Useful Accessories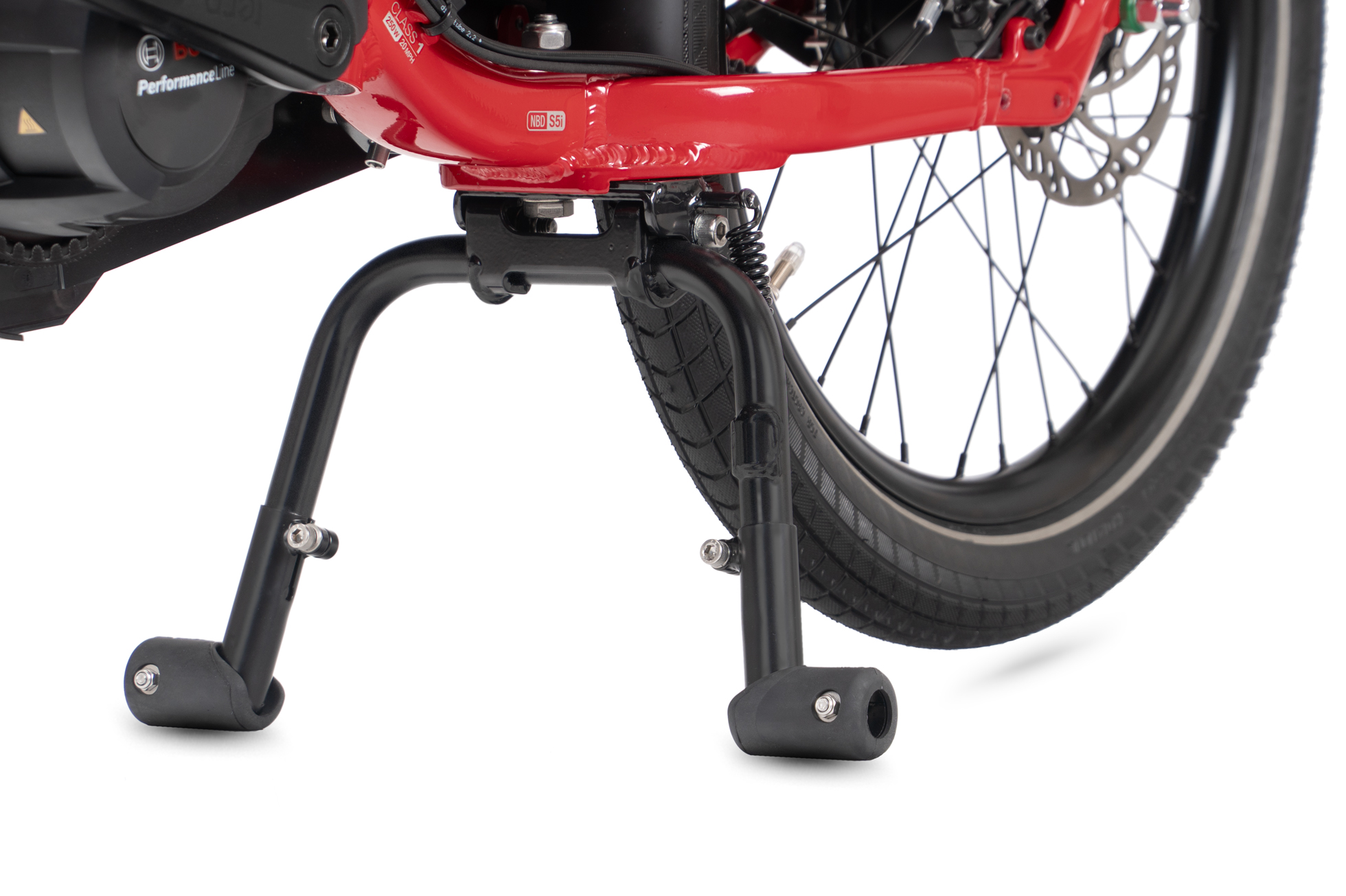 The DuoStand S is a sturdy, dual-leg kickstand that provides extra stability when loading and unloading your NBD. Highly recommended for carrying a passenger and daily shopping.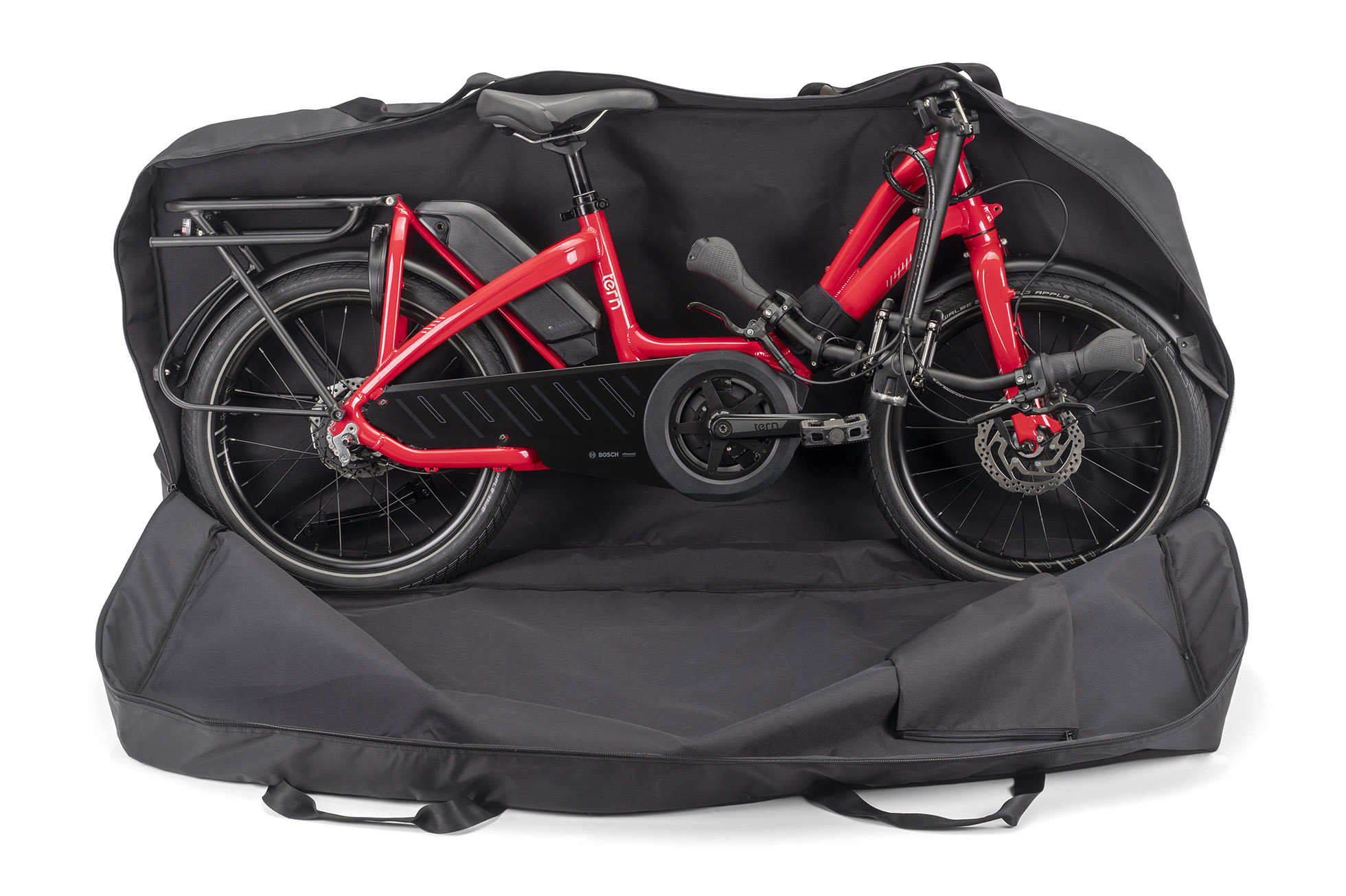 Traveling or storing your NBD? The FlatFold Bag, S helps keep the NBD protected from bumps and bruises when it's placed in an SUV, camper, or narrow storage space.
Note: The square icon refers to the outer dimensions of the accessory.
---
Tips for Carrying Passengers and Cargo
Check local regulations to make sure carrying passengers on a bike is legal in your area.
Helmets are cool, and they save lives! Both rider and passenger should always wear an approved helmet when riding.
Do not leave children unattended on the bike, even if it is on the kickstand.
Passengers and cargo add weight to the bike. Practice riding with extra load in a safe area before hitting the road.
Make sure the total weight of passenger + rider + NBD + any installed accessory + cargo is under 140 kg (309 lb).