This article refers to GSD Gen 2 bikes.
---
If you have a GSD and are currently wondering if you should add the Lockstand QuadStruts to your e-cargo bike, chances are you have a few questions. In this article, we'll cover the most common questions and hopefully help you make an informed decision.
Contents
1. What Are the Lockstand QuadStruts?  
In short, it's an accessory that connects to the stock kickstand (called Atlas Lockstand) on the GSD Gen 2, turning it into a four-legged kickstand for better lateral stability when loading or unloading heavy items. And it looks like this: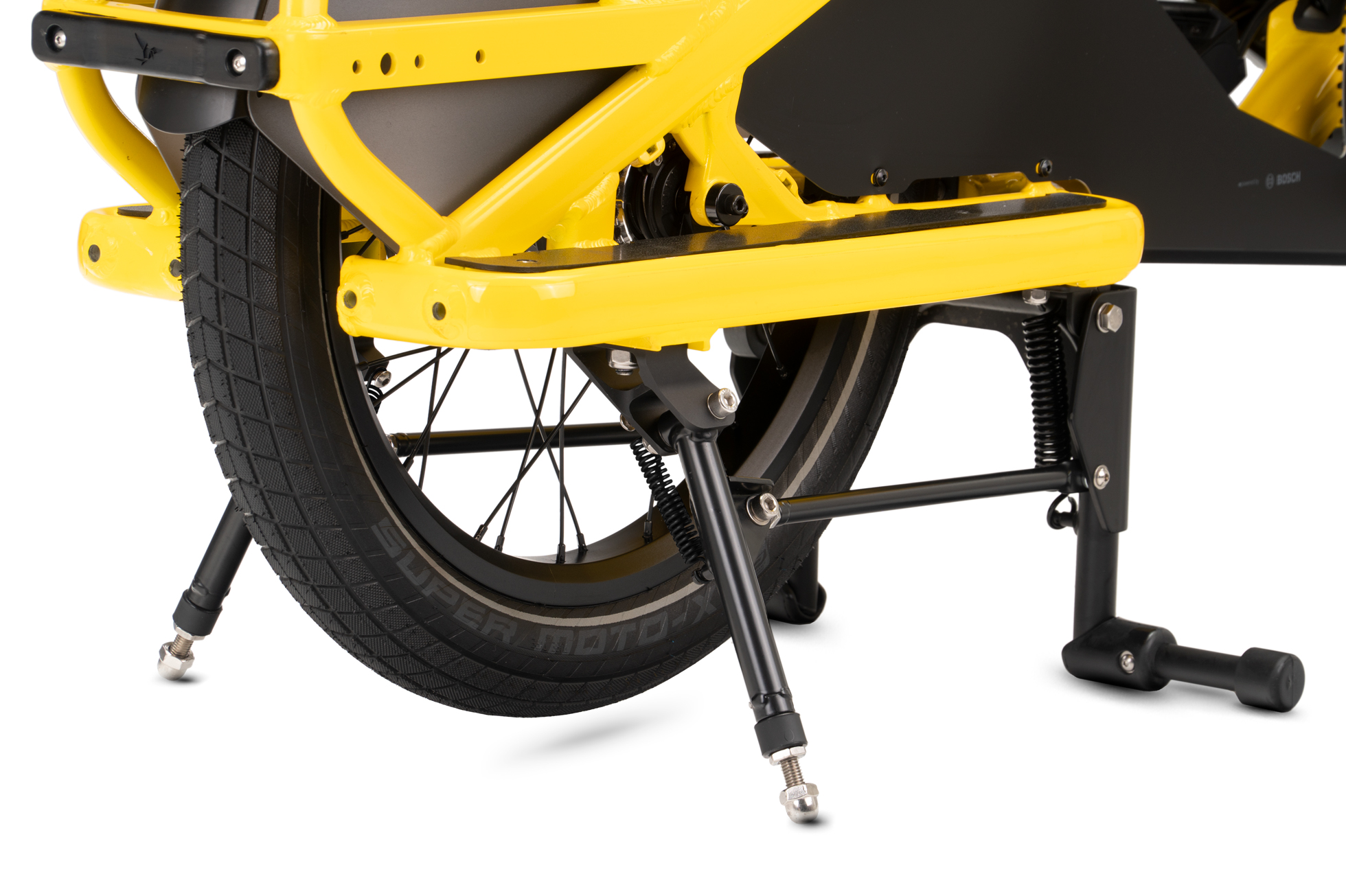 2. Should I Get the Lockstand QuadStruts for my GSD?  
If you frequently use your GSD to carry heavy cargo, yes! The QuadStruts are especially useful if you are carrying bulky items that might normally tip the bike to one side, or if you are using the Sidekick Doublewide Decks to their maximum capacity.
3. How Do the Lockstand QuadStruts Work?  
The QuadStruts are designed to work in tandem with the GSD kickstand, meaning that both the QuadStruts and the kickstand are deployed simultaneously: simply put the kickstand down, and the QuadStruts will follow.
When the QuadStruts are deployed and the GSD is not carrying any rear cargo, the QuadStruts are not meant to touch the ground. Instead, they should be about 8 mm above the ground: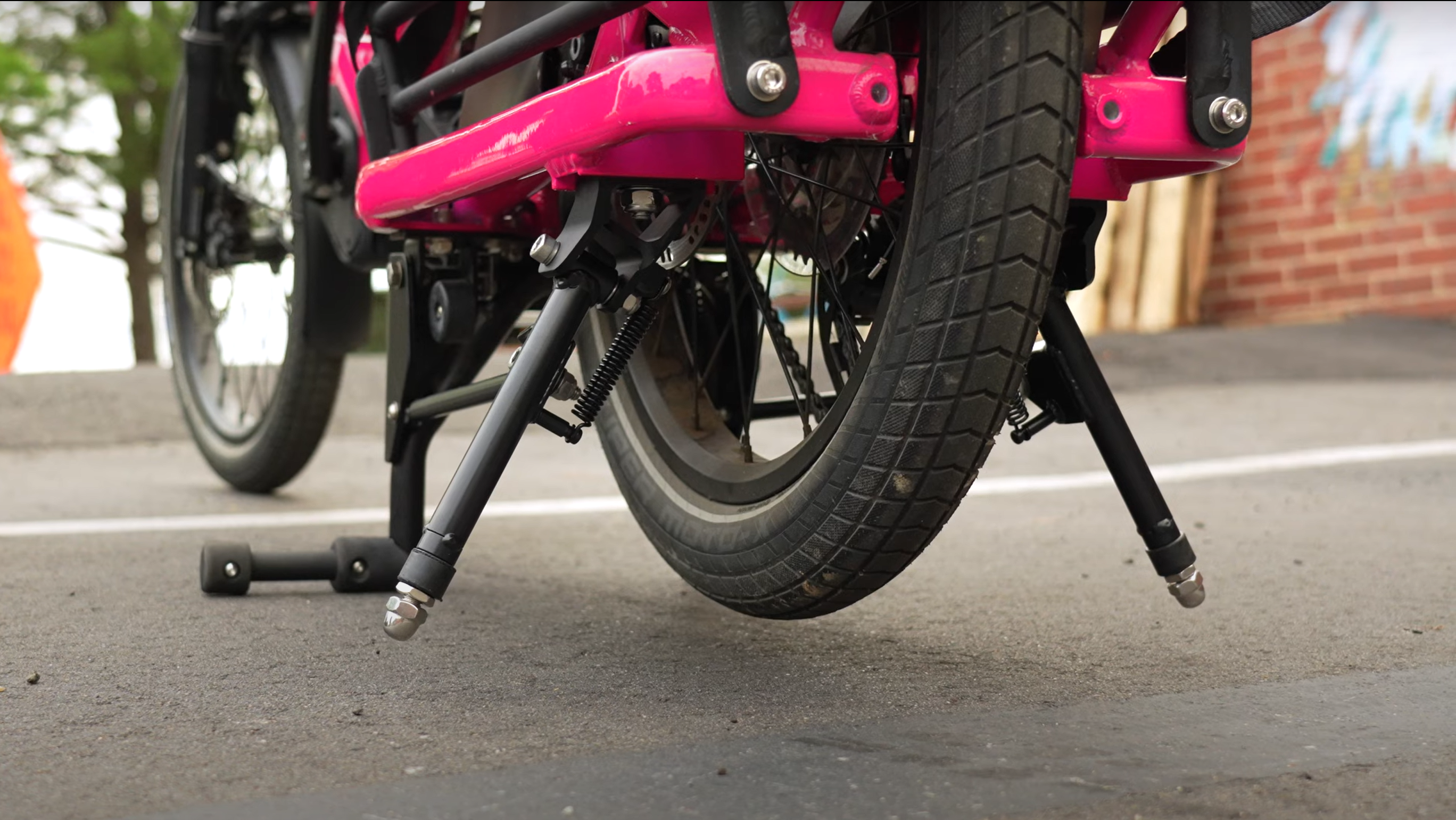 One detail worth mentioning is that the QuadStruts require the Lockstand Extensions on your GSD kickstand. This will be extremely useful when carrying bulky items on your Sidekick Doublewide Decks, for example, as it will allow you to easily reach the kickstand.
4. How Do I Install the Lockstand QuadStruts?  
In one word: Carefully.
In more words: If you are not sure how to install it, we strongly advise that you work with a professional bike mechanic. But if you'd like to DIY, please study the instructions thoroughly and proceed with caution.
5. Any Tips and Tricks I Should Know About?
Using the Lockstand QuadStruts is easy, but we do have some important tips for you to keep in mind. Check out the video below: