Atlas Kickstand Upgrade Program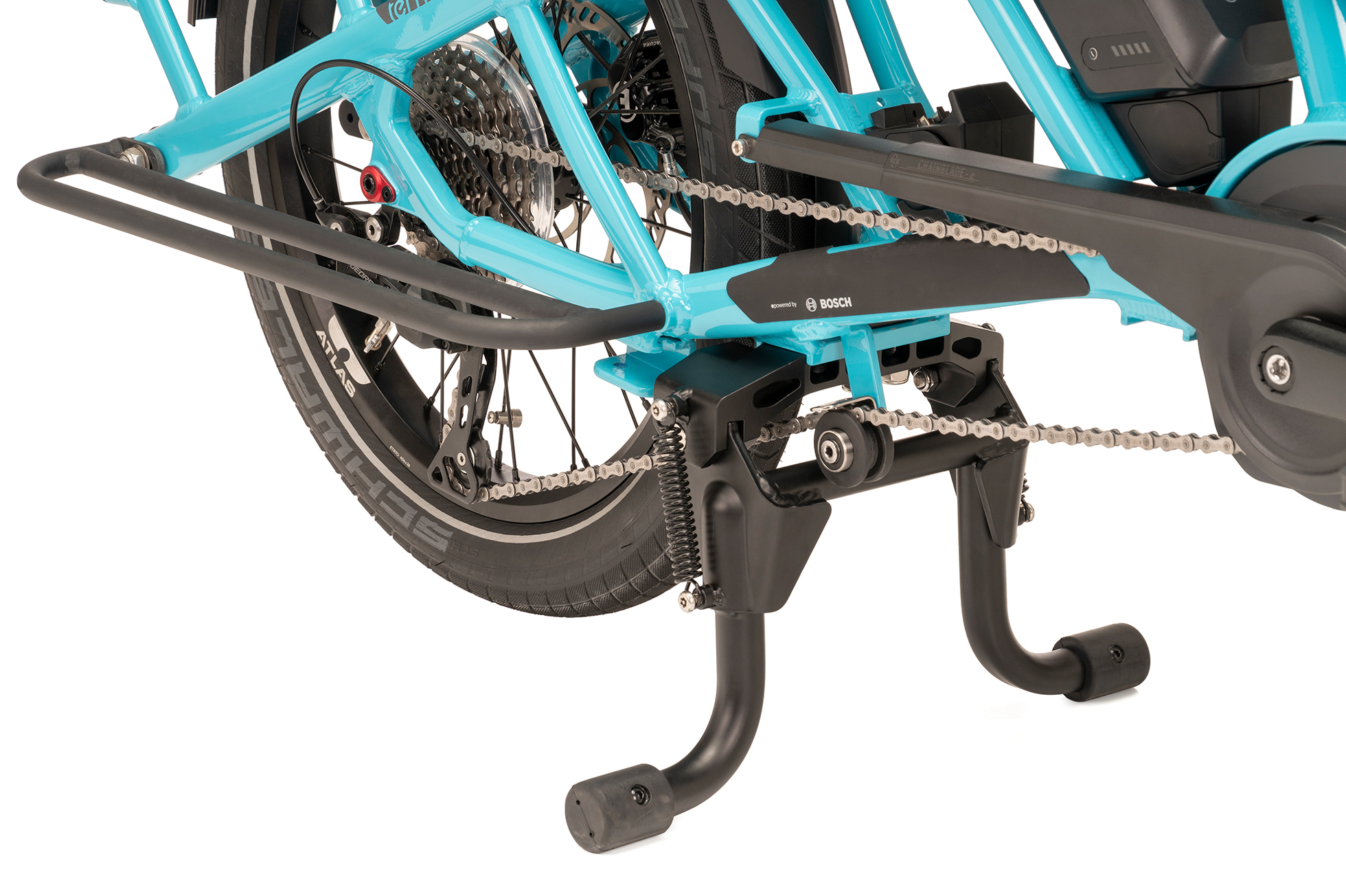 We've put together a plan that will make it easier for current GSD owners to get the Atlas. Here's all you need to know.
What
The Atlas is a new kickstand that was designed for the GSD. We're always listening to your feedback, so we've developed a kickstand that is more durable, more stable, and easier to use. The Atlas can be acquired as an upgrade by all GSD owners. It must be sold and installed by your Tern dealer.
When
The Atlas is now available worldwide. Please ask your dealer to order you one in and to schedule an install.
How Much
The Atlas retails for US$/€ 150. But riders in several markets can expect a special price. For pricing and availability information, please contact your bike shop.
Note: The price of the Atlas does not include labor costs, which are defined by your bike shop.
Why
The special low price is our attempt to make this useful product accessible to as many people as possible. And we're really excited to see so many of dealers on board with this idea and helping us achieve that low price.
How Do I Get One?
Contact your dealer online or give them a call, let them know you are interested in the Atlas, and that you want to book an appointment for the installation.
FAQs
Why do I have to pay for labor? Can't I just order it online and DIY?
The removal of the old kickstand and installation of the new one requires professional experience because that area includes components of the drive system. Your dealer's time and expertise are valuable, and they will make sure the whole process goes smoothly and safely.
I see very different prices in my market. Is that normal?
In several markets, local distributors and dealers have accepted our proposal to offer the Atlas at a lower cost. We want it to be available to everyone so we are subsidizing the kickstand globally to make it as easy as possible for as many GSD owners to upgrade. However, pricing varies according to the market, and you may be seeing a different price in your area. Please contact us if you think something seems incorrect.
What about warranty replacements? Can I get the Atlas instead of the Ergotec?
Warranty swaps are handled on a case-by-case basis by your Tern dealer. Please contact your bike shop.
Why should I get the Atlas?
The Atlas is very easy to use even when carrying loads like heavy cargo or children. If you'd like to see the Atlas in use, check out this quick video.
Is the Atlas Kickstand compatible with the HSD?
No, it's not compatible with the HSD. The Atlas was specifically designed for the GSD. But we're working on a two-legged stand for the HSD, and it's coming soon. Please stay tuned to our social media announcements.
What is the maximum rated weight for the Atlas kickstand?
80 kg
Will the Atlas come standard on new GSDs purchased from now on?
No, the Atlas Kickstand will not come standard on new bikes. The Atlas Kickstand is available as an upgrade to all GSD Gen 1 owners, past, present, and future.
How do I get one? / How much does it cost? / How soon can I get one? / How do I apply for the special price?
Please order through your dealer. They will tell you when they can receive kickstands and when they can book you for an appointment. They will also tell you the price for the kickstand and assembly (which will vary by market). If they are not in stock in your market it may take a little while to get one in.
How long will this upgrade offer last?
We want everybody to be able to have access to this kickstand. There's no need to rush because we know how difficult logistics are right now. Upgrade pricing is not scheduled to end until April 2021, so there is time.
When will the Atlas arrive in xxx?
The Atlas has shipped to all markets worldwide. Demand is high, so if not immediately available your dealer should still be able to order for you.