Tern and Norway's Evo Konsept Announce New Distribution Partnership
Oslo, Norway, December 14th 2017 — Urban transportation specialist Tern, and Evo Konsept AS, are proud to announce a new partnership for distribution across Norway.
Evo Konsept is Norway's leading distributor of ebikes—a business category that doubled in Norway from 2015 – 2016. With representation all across the country, and a fast and reliable sales and logistics service, Evo Konsept is the ideal partner to help Tern grow in Northern Europe.
"We're thrilled to work with Evo Konsept, and bring Tern's forward-thinking urban-utility bikes to Norway," said Matthew Davis, Director of Sales & Business Development at Tern. "The Evo Konsept team have an unmatched understanding of the business of ebikes, whether service, support, or market development. Norway is on track for record ebike sales, and with the Vektron and GSD, we're keen to take a key place in the market."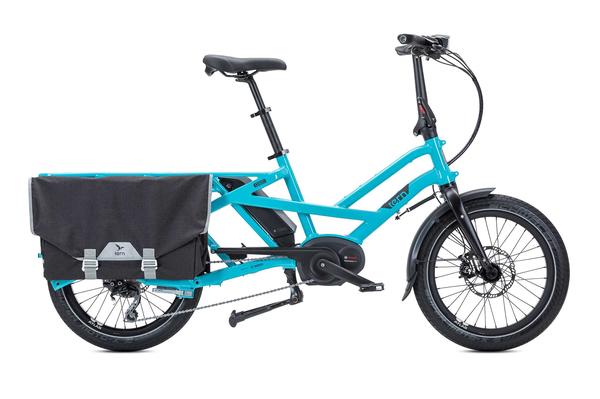 Espen Bjerk, founder of Evo Konsept, found his way to the ebike business through a master's degree in industrial design. Together with a focus on leading service and supply, Espen committed his company to distributing interesting and innovative transportation solutions, so Tern was a natural fit. "The GSD establishes a new category of ebike," said Bjerk, "the utility of a cargo bike, with the compact size of a standard bike. We've had overwhelming interest for the bike since Eurobike. We're excited to partner with Tern to bring such useful designs to dealers and riders across the country."
Combined with Europe's snowballing shift to electric mobility, the Norwegian government has pledged to double the number of regular bike commuters across the country, by 2021. Look out for the GSD and Vektron in Norway, from spring 2018, and check them out at Evo Elsykler, Evo Konsept's consumer retail showroom.
Visit www.evoelsykler.no and www.ternbicycles.com for more information.
For dealer inquiries, please contact [email protected]