Towing a Trailer with the HSD
Contents
Heads up!
This article mentions third-party trailer hitches that are not manufactured by Tern. Please note that hitch designs might change, and that their manufacturers may choose to maintain the same product name even after the design has changed.
For your safety, always consult with your bike dealer, or with the bike trailer manufacturer or reseller, to make sure you have the right components to safely tow your trailer.
We know many HSD riders may want to use a bike trailer to carry kids or pets. In this article, we cover some of the compatible trailer hitches to help you get started.
1. Weber EH Hitch
Every HSD has a dedicated trailer mount built right into the frame. It's located on the Atlas H Dropouts, near the rear hub. This trailer hitch mount's location on the bike is farther forward than the rear axle, which makes it optimally stable.
It's specially designed to be used with the Weber EH Hitch (SKU: KU.02.000.12).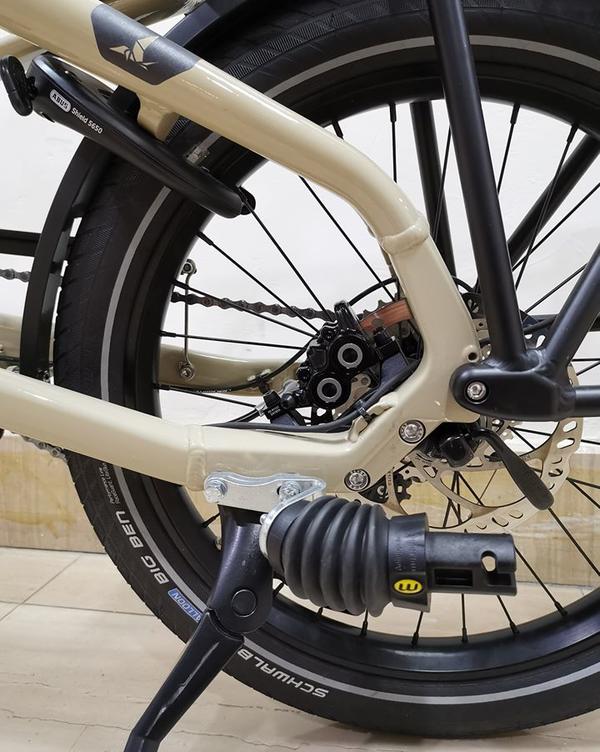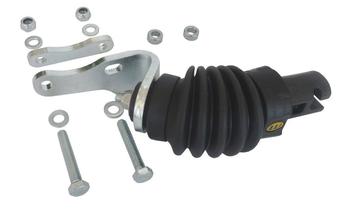 2. Rear Axle Mount Alternatives
As an alternative, you may attach a trailer to the rear axle of your HSD. We've partnered with EFBE Prüftechnik, one of Europe's leading bicycle test laboratories, to test the HSD according to EN15918, a European standard for bicycle trailer safety—and, in short, the HSD has exceeded the test requirements for a trailer of up to 53 kg attached to the rear axle.
(For reference, 53 kg is what you'd be carrying if you had two 18-kg kids in a 17-kg trailer.)
We've tested the following trailer hitches and adapters:
2.1. Thule
2.2. Burley
3. Always Pay Attention to Safety Guidelines
No matter what trailer or hitch system you choose, it's always best to test it yourself before using it to carry children, pets, or cargo. Pay particular attention to the trailer's arm angle; make sure it won't hit the HSD when maneuvering the bike.
One important reminder: To safely carry your loved ones, finding a compatible trailer is only the first step. Always follow the safety guidelines of the trailer manufacturer. Exceeding the trailer's weight limit or using it in ways it wasn't designed to be used may pose a serious risk, and should be avoided.
Note: This article on trailer towing, along with other guides and how-to articles on this site are intended to serve only as a helpful resource for Tern bicycle owners. They are for informational and educational purposes only and should be used at your own risk. Consult with your authorized Tern dealer for professional advice and assistance specific to your bicycle.