Simply Practical
The Short Haul is a compact cargo bike that makes it easy to get around town and get things done. Practical and uncomplicated, the Short Haul has everything the modern urban rider needs—and nothing that they don't.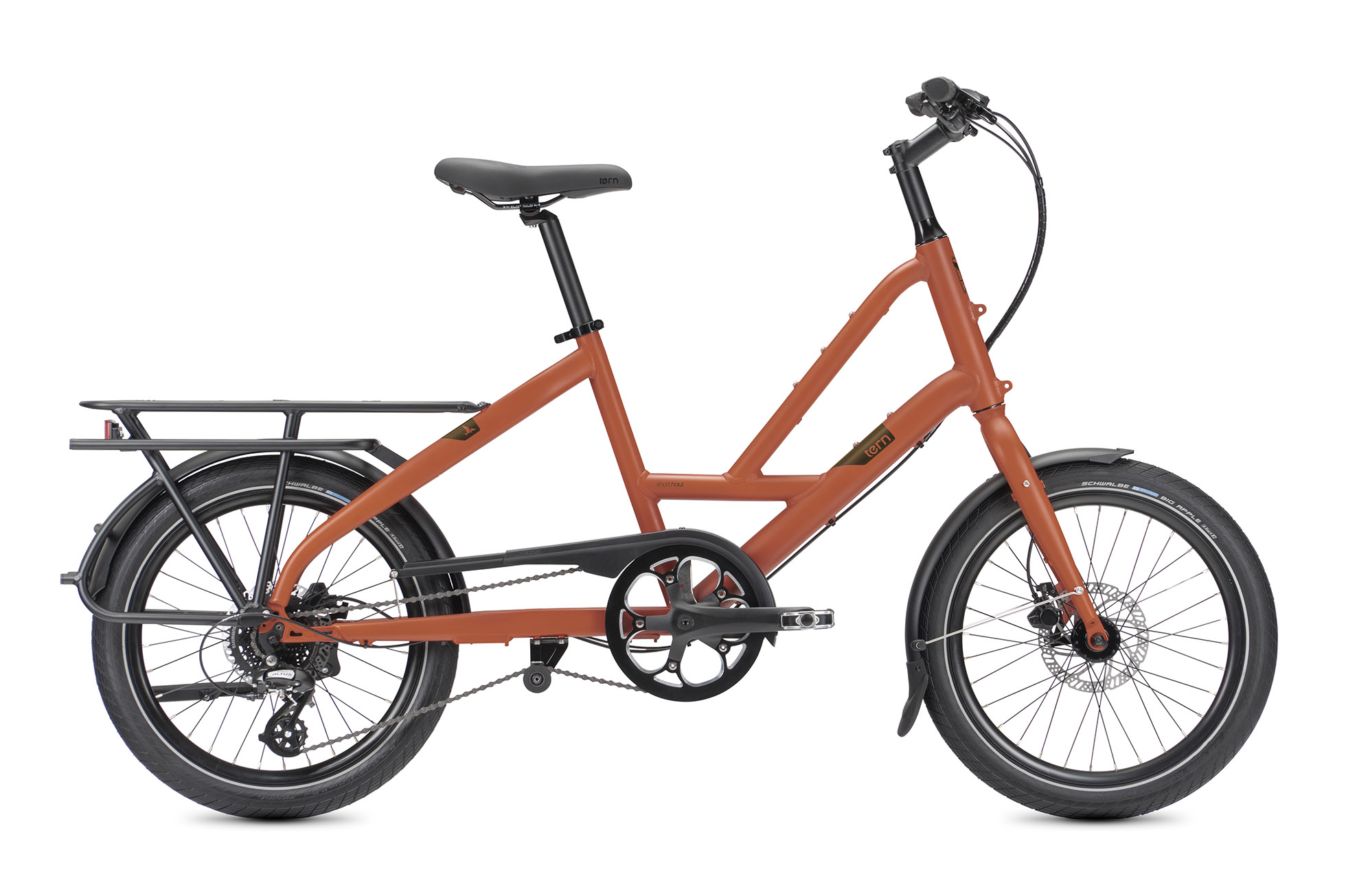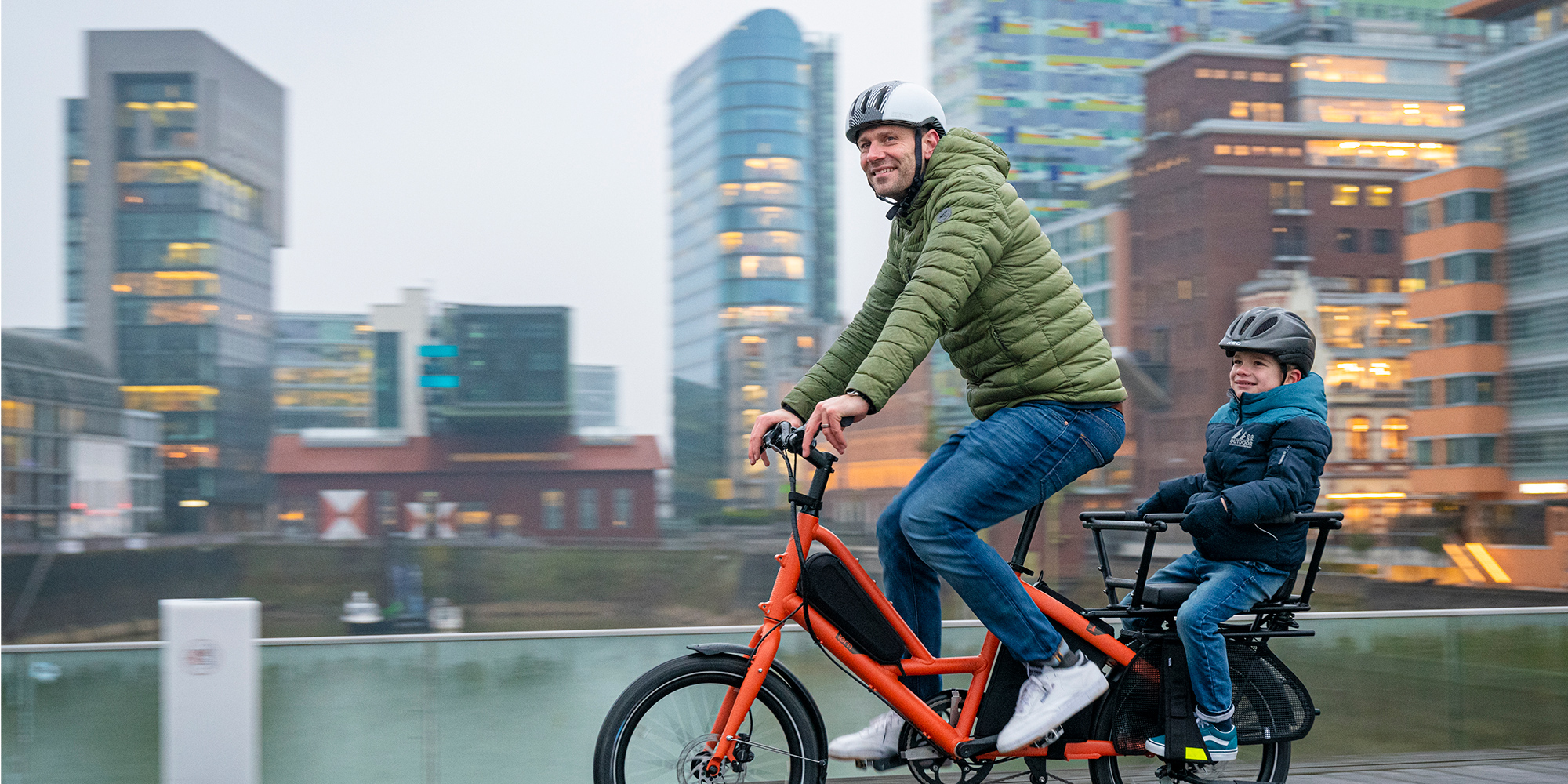 A Better Kid Hauler
The Short Haul has an extra long, extra strong, rear rack designed to fit a child seat—so you'll enjoy a stable ride even with a wriggly kid. And the best part? You can keep carrying your little one as they grow up. Different passenger setups and a 50-kg capacity rack mean the Short Haul will be with your family for years to come.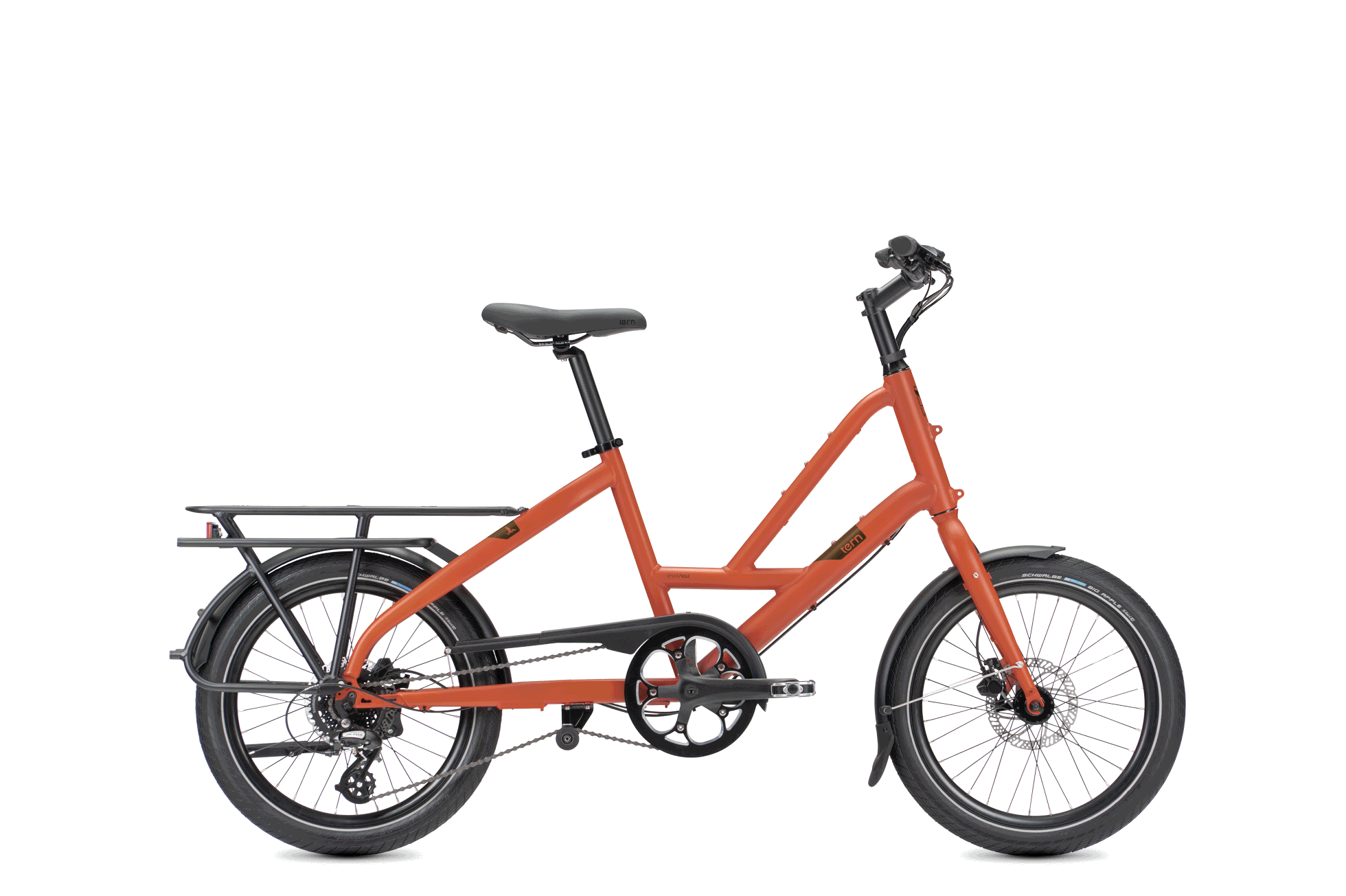 More Cargo Space
With a cargo capacity (max gross vehicle weight) of 140 kg (308 lb) and a whole ecosystem of accessories, hauling is as fuss-free as it gets. Whether it's the weekly groceries, supplies for your gardening project, or even a bigger passenger, the Short Haul is built for the task.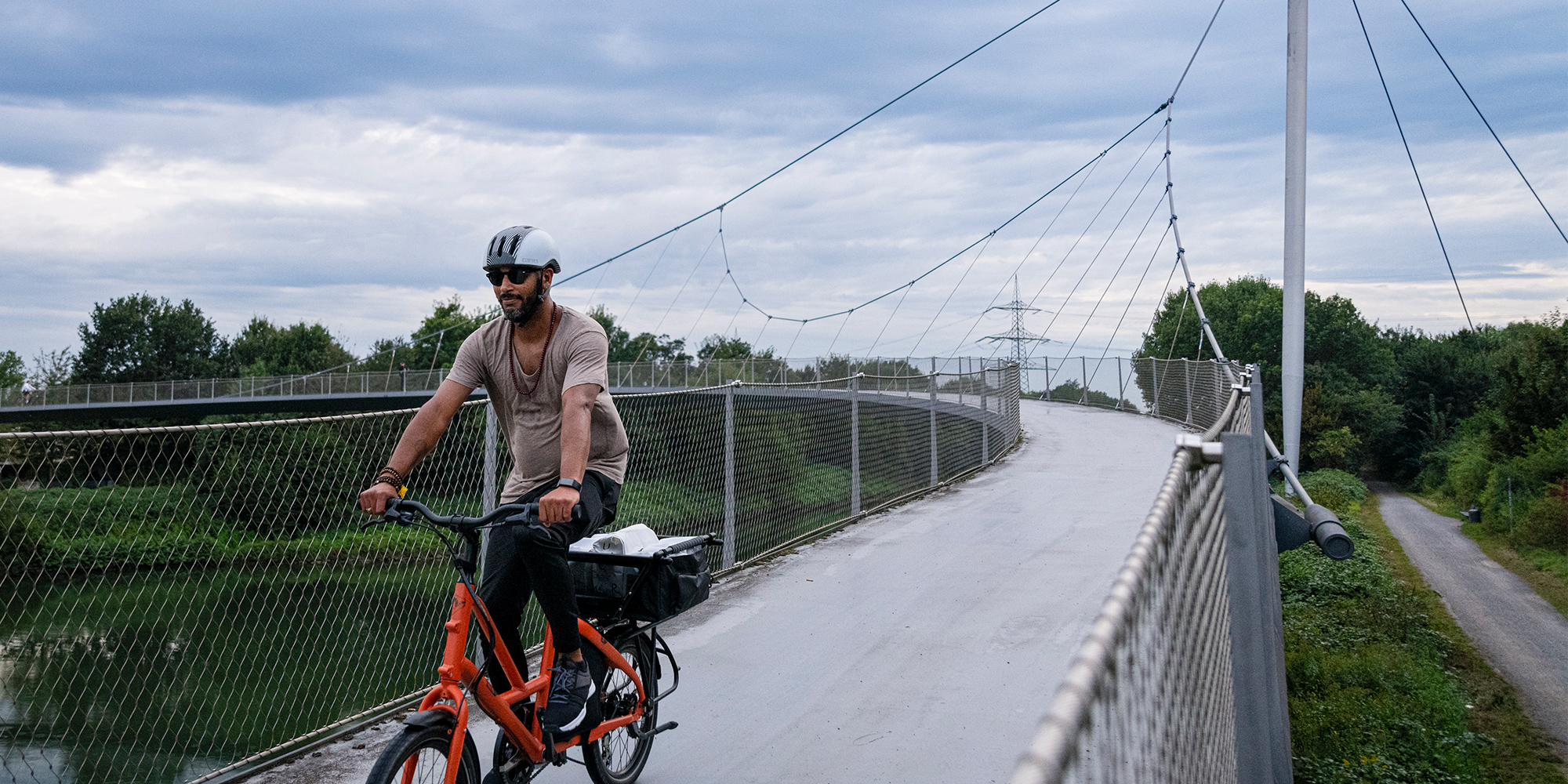 A Better Ride
Most cargo bikes are big and unwieldy, or a bit of a pain to ride. The Short Haul is compact and nimble, with a long wheelbase and low center of gravity that help deliver a super stable ride, even when carrying heavy loads. It's the kind of bike you'll find yourself using every day, even if you don't need to do any hauling.
One Size Fits Most
Even with a single frame size, the Short Haul will fit most riders from 147 - 190 cm (4'10" - 6'3") weighing up to 120 kg (264 lb).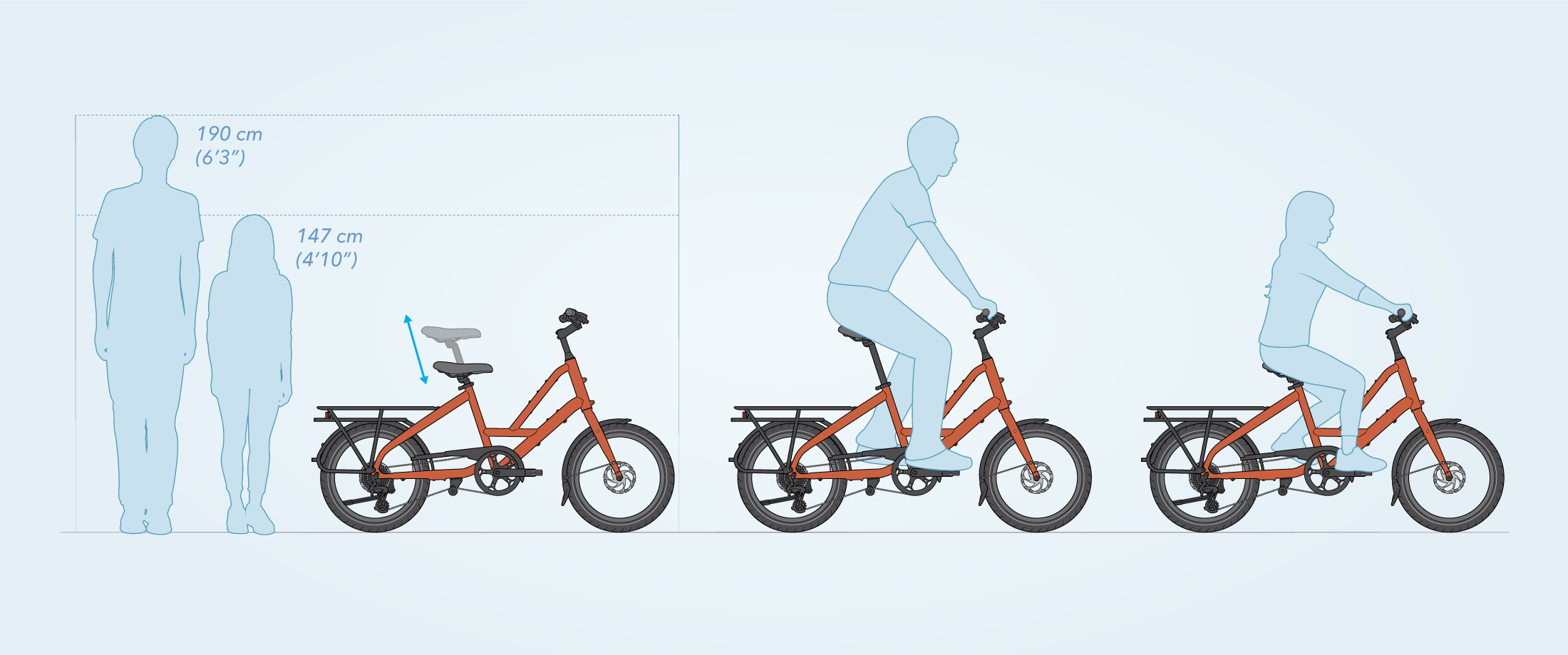 Safe & Reliable
If, like us, you see cargo bikes as a real car replacement, then you probably expect them to be just as safe and reliable as a car. At Tern, our goal is to create tough, built-to-last bikes that will stay on the road for as long as possible—just as a car would.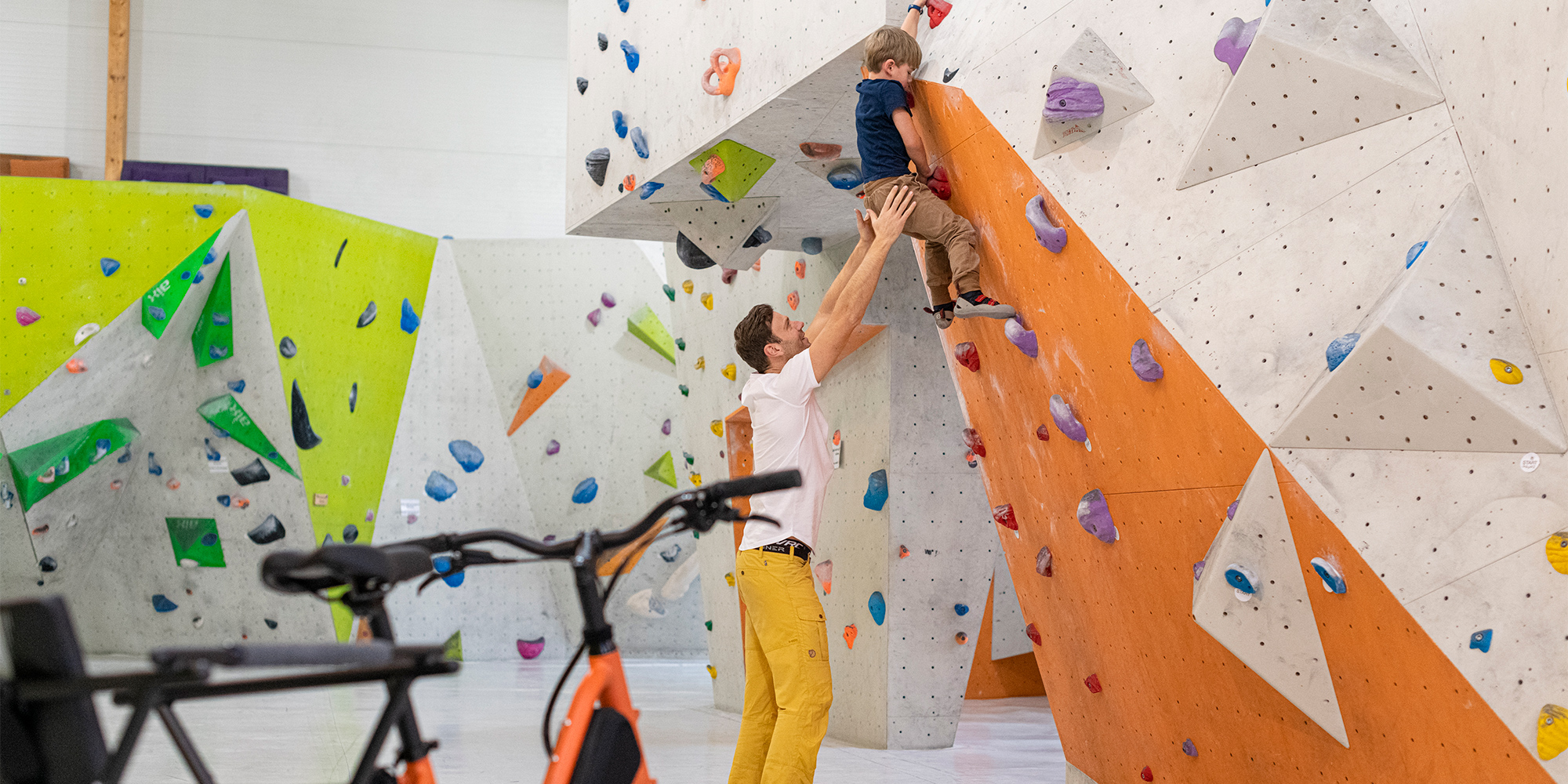 Built Tough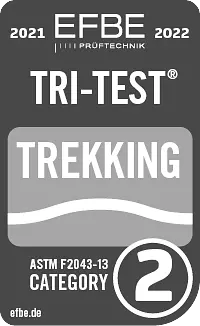 Would you buy a vehicle that hadn't been tested? We know we wouldn't. We've teamed up with EFBE Prüftechnik, one of Europe's leading bicycle testing labs, to put the Short Haul's frame and fork through the brutally rigorous EFBE Tri-Test.
Tested Accessories
Choosing a reliable bike is just the first step; choosing reliable accessories that will help you take full advantage of your bike's capabilities comes next. Just as we rigorously test our bikes, we also test our accessories to make sure they're highly practical and fit for service.
Extended Warranty
Our goal of keeping you on the road for as long as possible goes beyond building tough bikes and making them serviceable. Registering for Tern Care lets you double your warranty from 5 to 10 years for extra peace of mind.
Why the Short Haul?
It's Great to Ride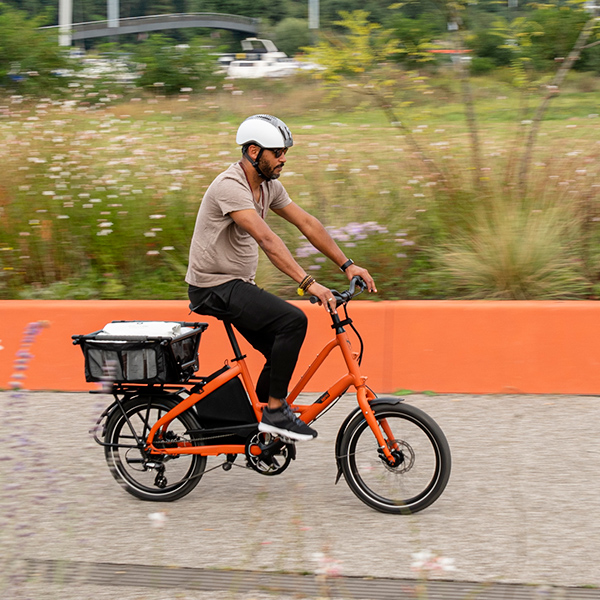 Easy to Maneuver
Smaller, 20-inch wheels keep your cargo closer to the ground, and make the Short Haul easier to maneuver even when fully loaded.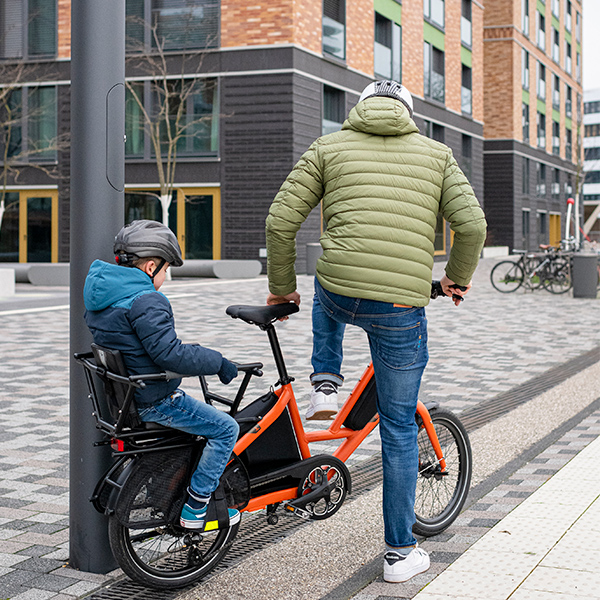 Easy to Hop On & Off
A low standover height (49 cm or 19") makes mounting and dismounting easy—which is great when carrying precious cargo.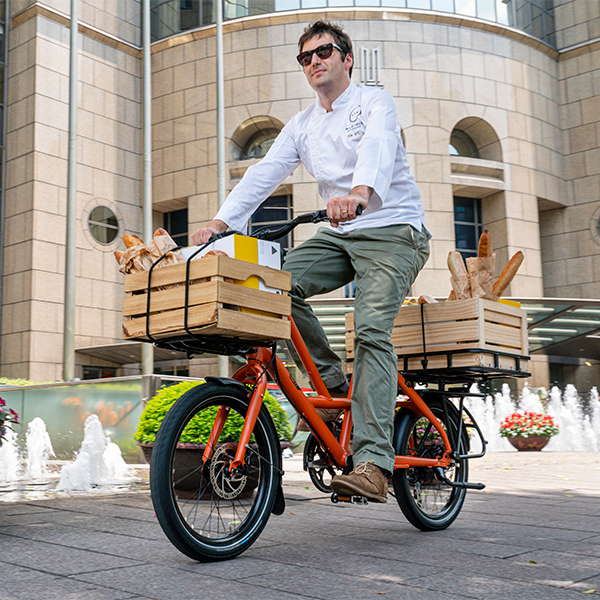 Stable Ride
Despite its compact size, the Short Haul has a longer wheelbase than the average city bike—the secret sauce for a stable ride.
It's Capable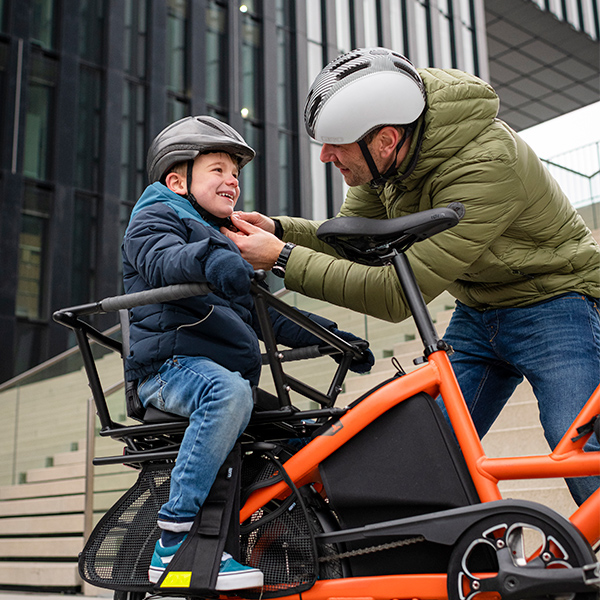 Sturdy Rear Rack
The Short Haul's Atlas Q Rack carries one petite passenger, or up to 50 kg (110 lb) of whatever it is you need to carry.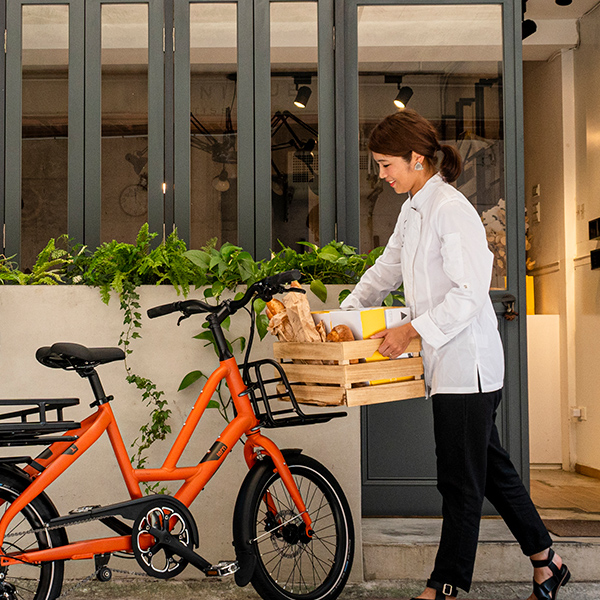 Front Cargo Capacity
The robust Combo Mount carries up to 20 kg (44 lb), and is compatible with a wide range of front racks, bags, and baskets.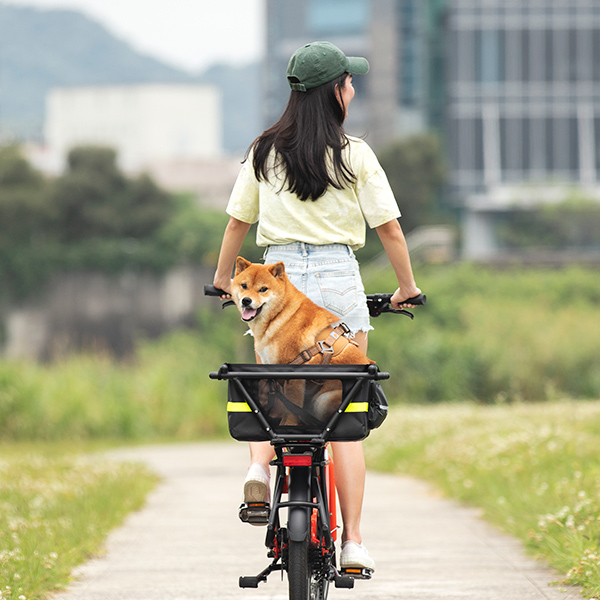 Modular Accessories
Customize the Short Haul for the way you ride. School runs, doggy playdates, or some serious cargo hauling? We've got you covered.
It's Convenient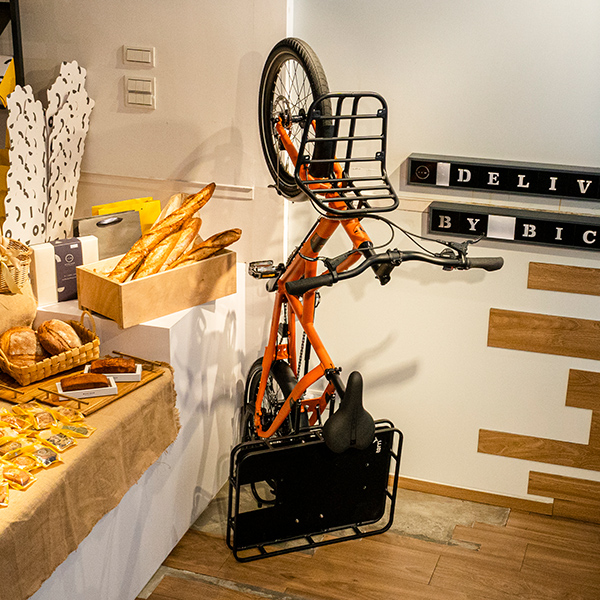 Easy to Store
When parked vertically, the Short Haul takes up very little space—like a coat rack in a corner, conveniently out of the way.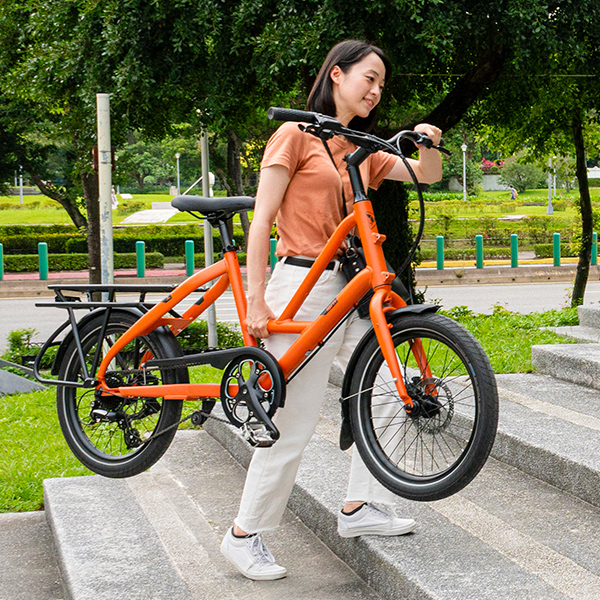 Easy to Carry
Weighing in at 16.1 kg (35.4 lb), the Short Haul is one of the lightest cargo bikes around. A frame carry handle makes it even easier to lift the bike.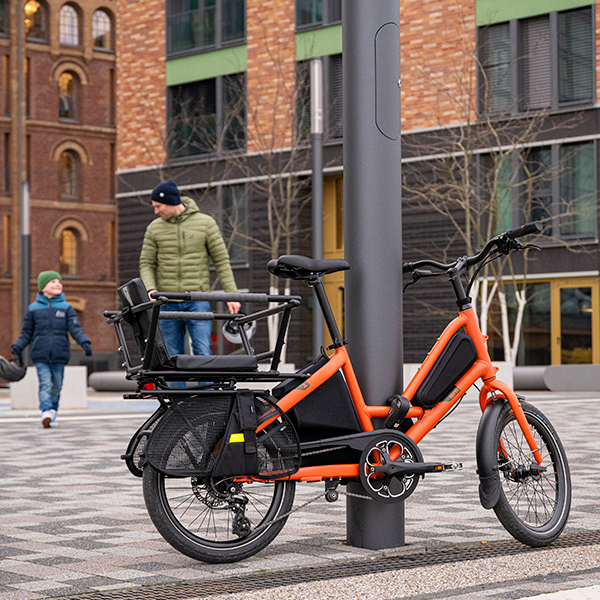 Goes Anywhere
Its compact size makes the Short Haul easy to navigate crowded or narrow spaces—and easy to park anywhere!
Bike Comparison
Add bikes to compare