Meet the All-New GSD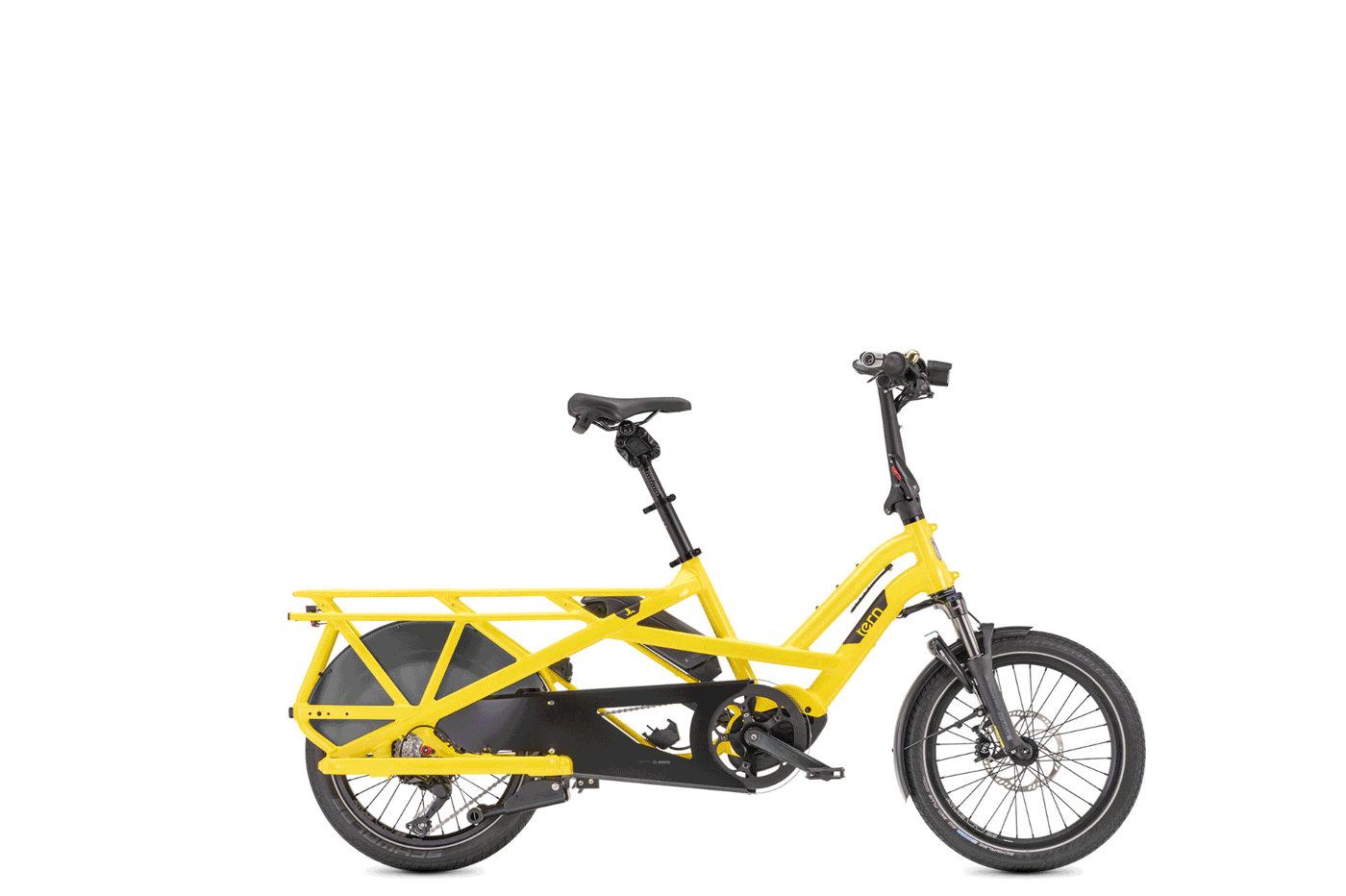 Still Small. Even More Useful.
With a 200 kg (440 lb) Maximum Gross Vehicle Weight, the GSD is ready to replace your car. It'll let you carry two kids plus groceries, or a whole lot of cargo—but it's the same length as a regular bike. Built-in dual-battery technology lets you ride all day, while space-saving features like FlatFold and Vertical Parking make the GSD incredibly easy to own and use.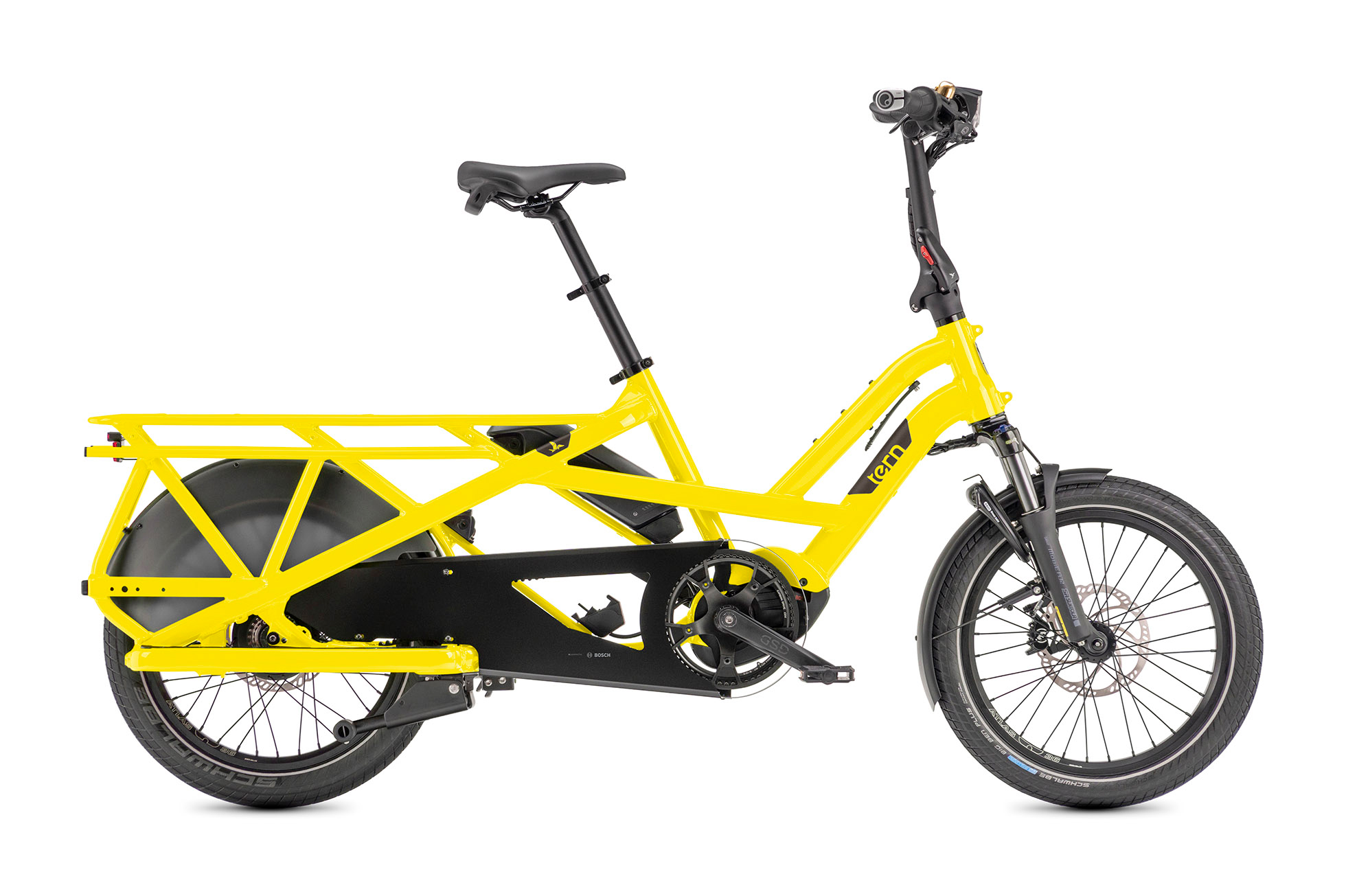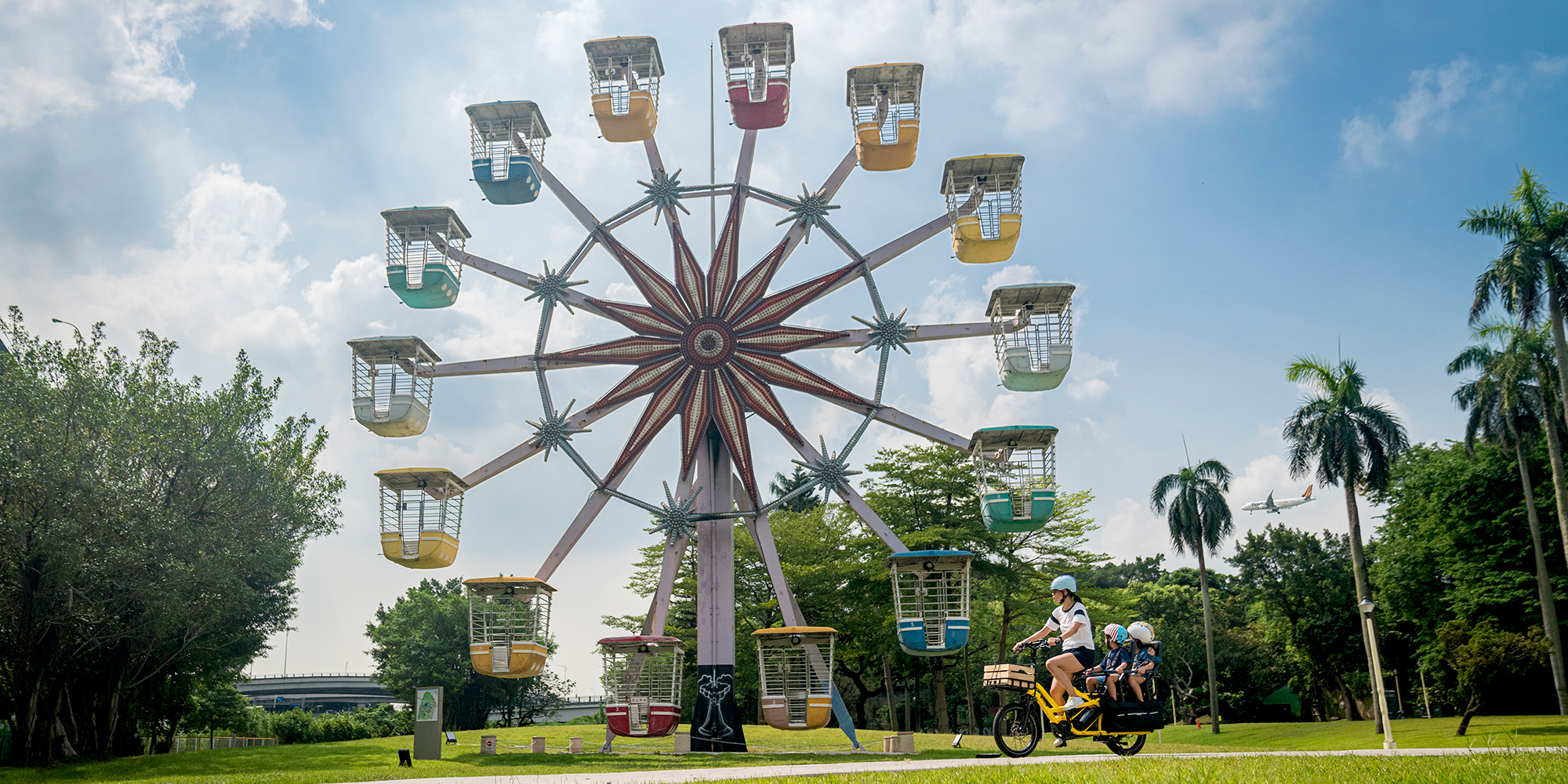 Carries Your Family
Our ecosystem of passenger-carrying accessories fits your family—now, and five years from now. Carry two little ones in child seats and watch as they grow into (and out of) the Clubhouse. Give your spouse a lift on date night with the Captain's Chair. Snap a photo of the day your teen graduates to carrying you.
One Size Fits Most
The GSD has an adjustable cockpit that resizes in seconds and without tools to fit riders 150 – 195 cm tall (4'11" – 6'5"), so you can easily share it with your family. The updated frame geometry with a slacker seat tube angle and higher handlebars also means the GSD doesn't just fit—it's more comfortable too.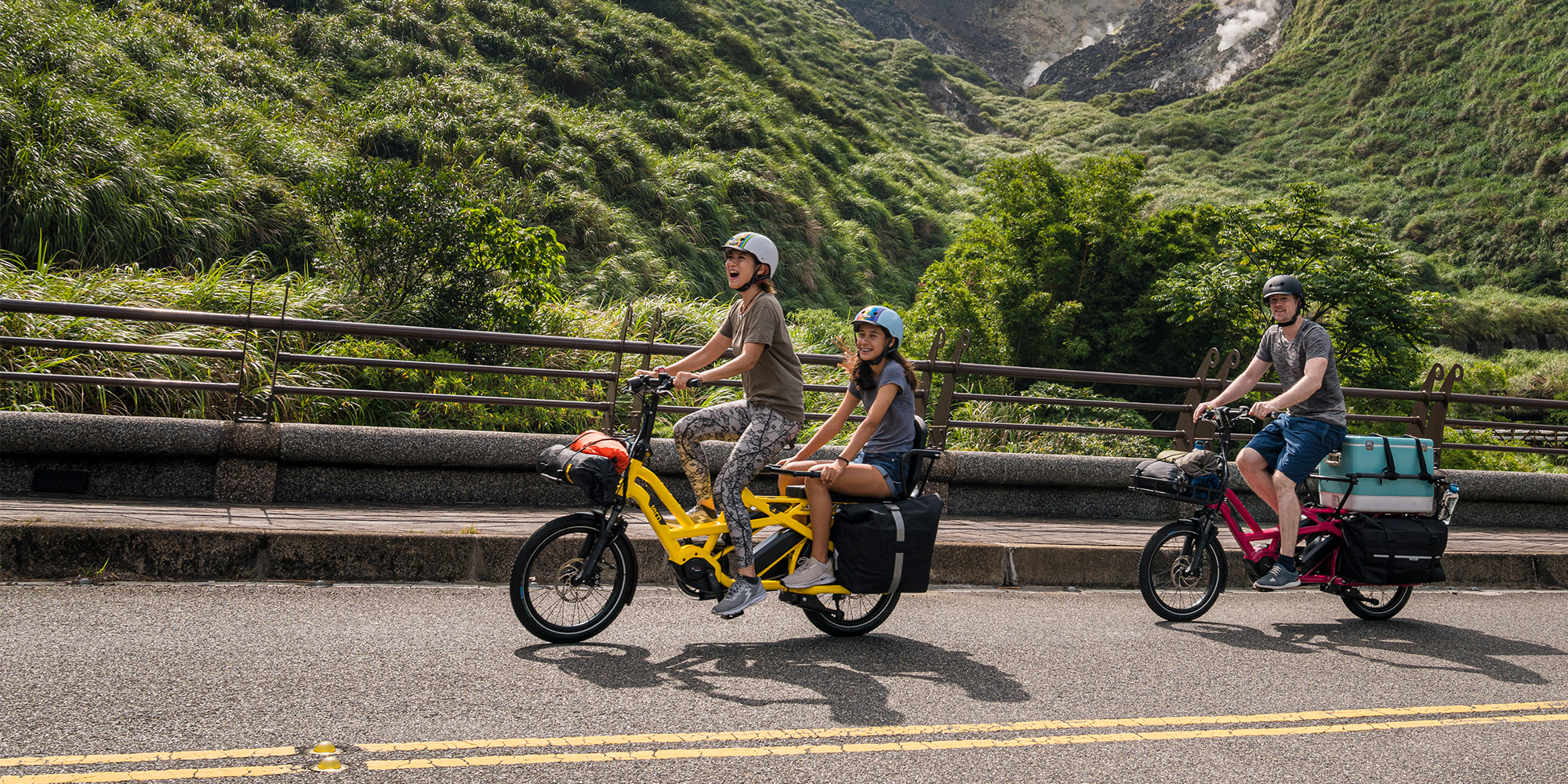 Cargo-Ready
The GSD is made to fit your life, including all your stuff. Our ecosystem of accessories includes a wide range of cargo-carrying gear designed to keep your loads secure and stable for wobble-free hauling. You may not have thought of using a bike to pick up groceries, home improvement supplies, or plants for your garden—but now you will.
Easy to Manage
The GSD's unique geometry makes for super stable riding, no matter what you're hauling (or how wiggly your kids are). The low center of gravity lets even smaller riders confidently manage heavy loads, and the step-thru frame makes getting on and off the bike a breeze. Plus, we've made it easier for the rider's feet to reach the ground at stops.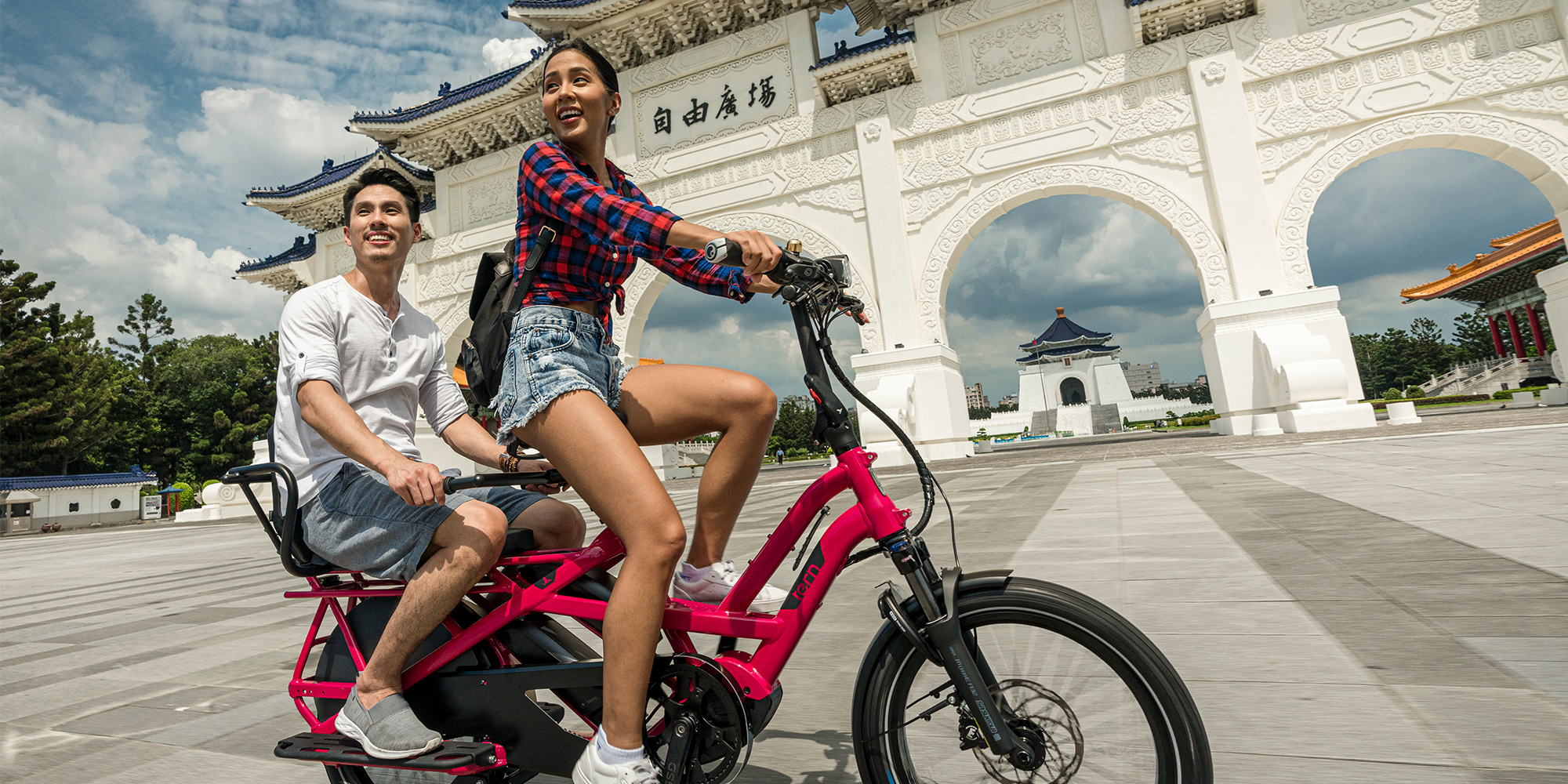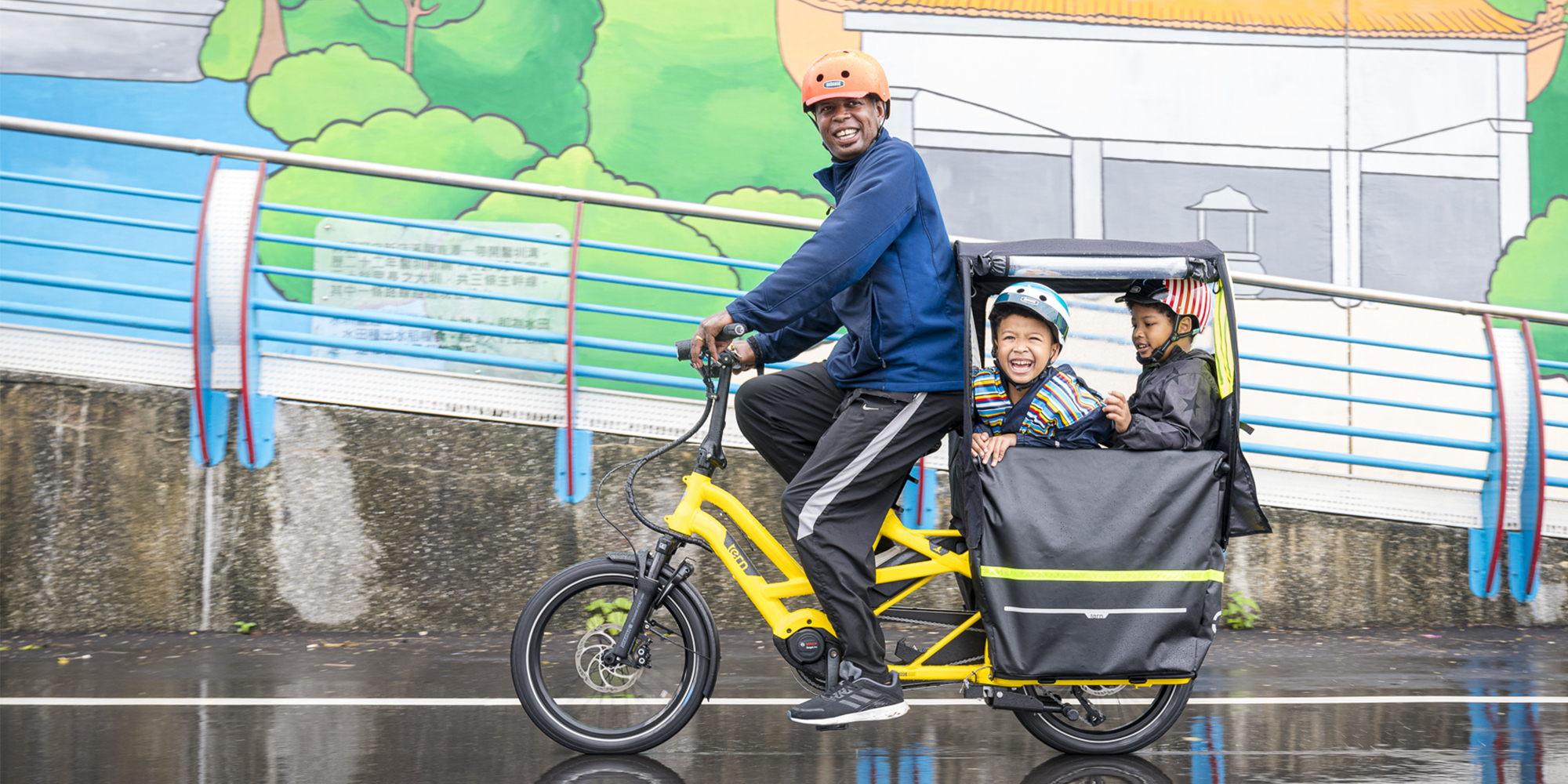 Year-Round Riding
Keeping your kids dry and cozy is the key to happier rides and fewer complaints. The new Clubhouse Fort transforms the GSD into an all-weather solution to carry young passengers all year round.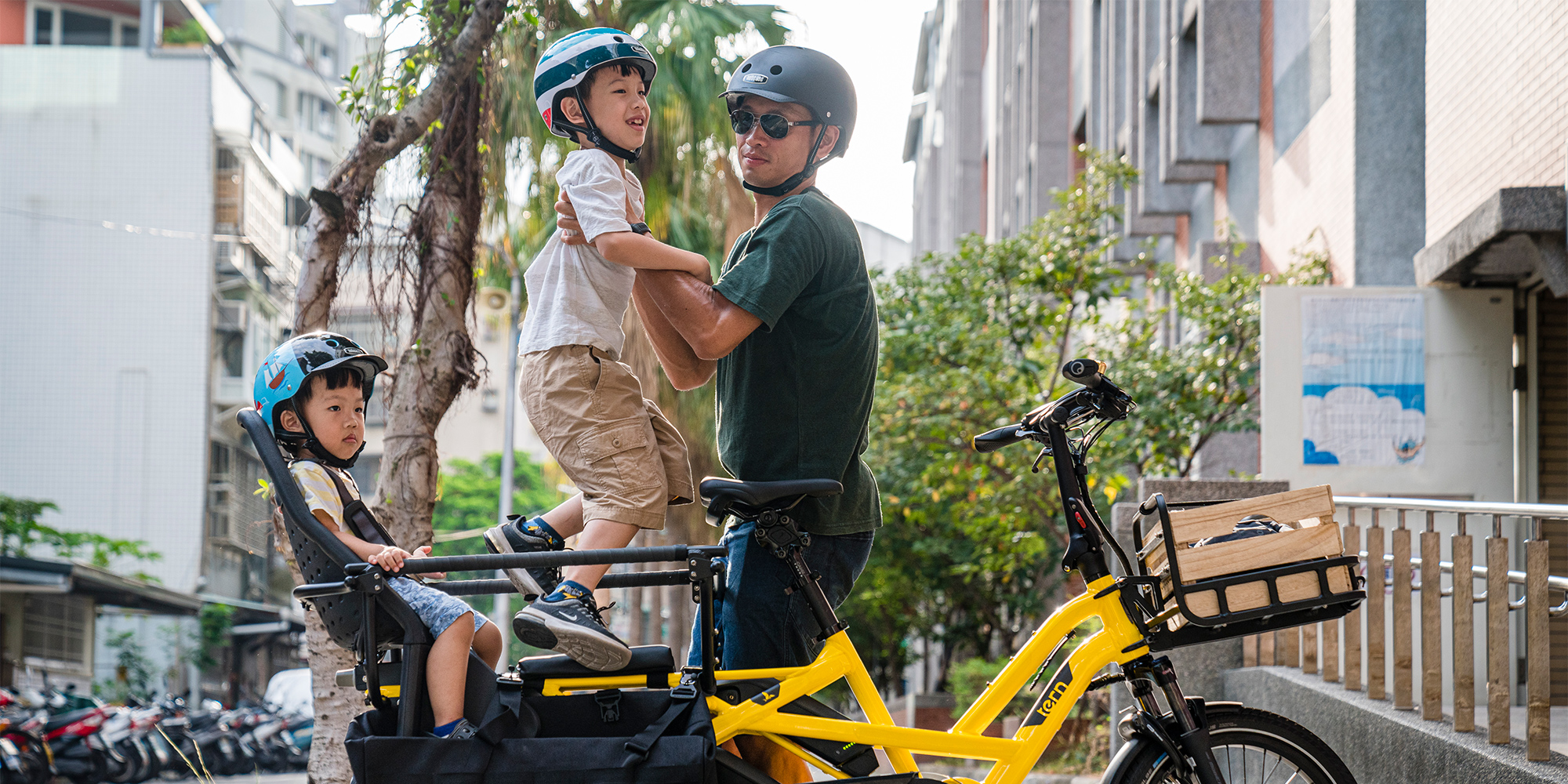 Rock-Solid
Loading heavy cargo or kids on and off a bike can be tricky business, so we created the Atlas Lockstand. It's an unbelievably strong and stable kickstand that automatically locks into place when engaged. When you're ready to go, just press the Remote Unlock lever and roll forward.
The Bosch Advantage
All GSD models now feature the best-in-class Bosch Cargo Line motor, which provides up to 85 Nm of torque for a smooth, natural-feeling ride, and 400% support to tackle serious hills. Top it off with Bosch's unparalleled service and expertise, and you can rest assured that your GSD's motor system will be safe and reliable for years to come.

Easy to Transport
We think the GSD will help you leave your car behind more often than not. Still, there are times when using a car and a GSD together is the best solution. The GSD packs down to one third of its volume in seconds. Stick a GSD (or two!) in the back of a minivan or small SUV, no heavy-duty rack required.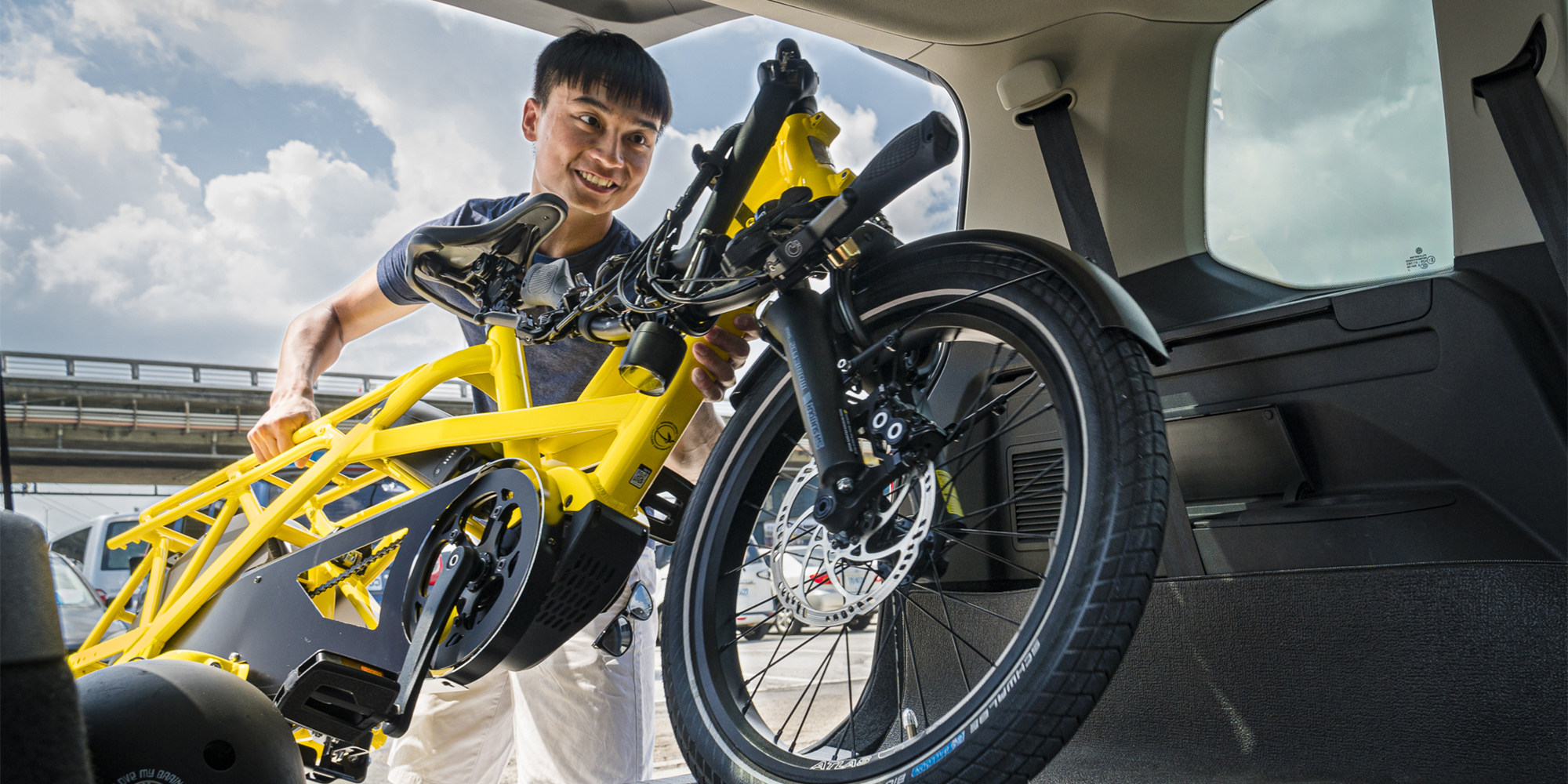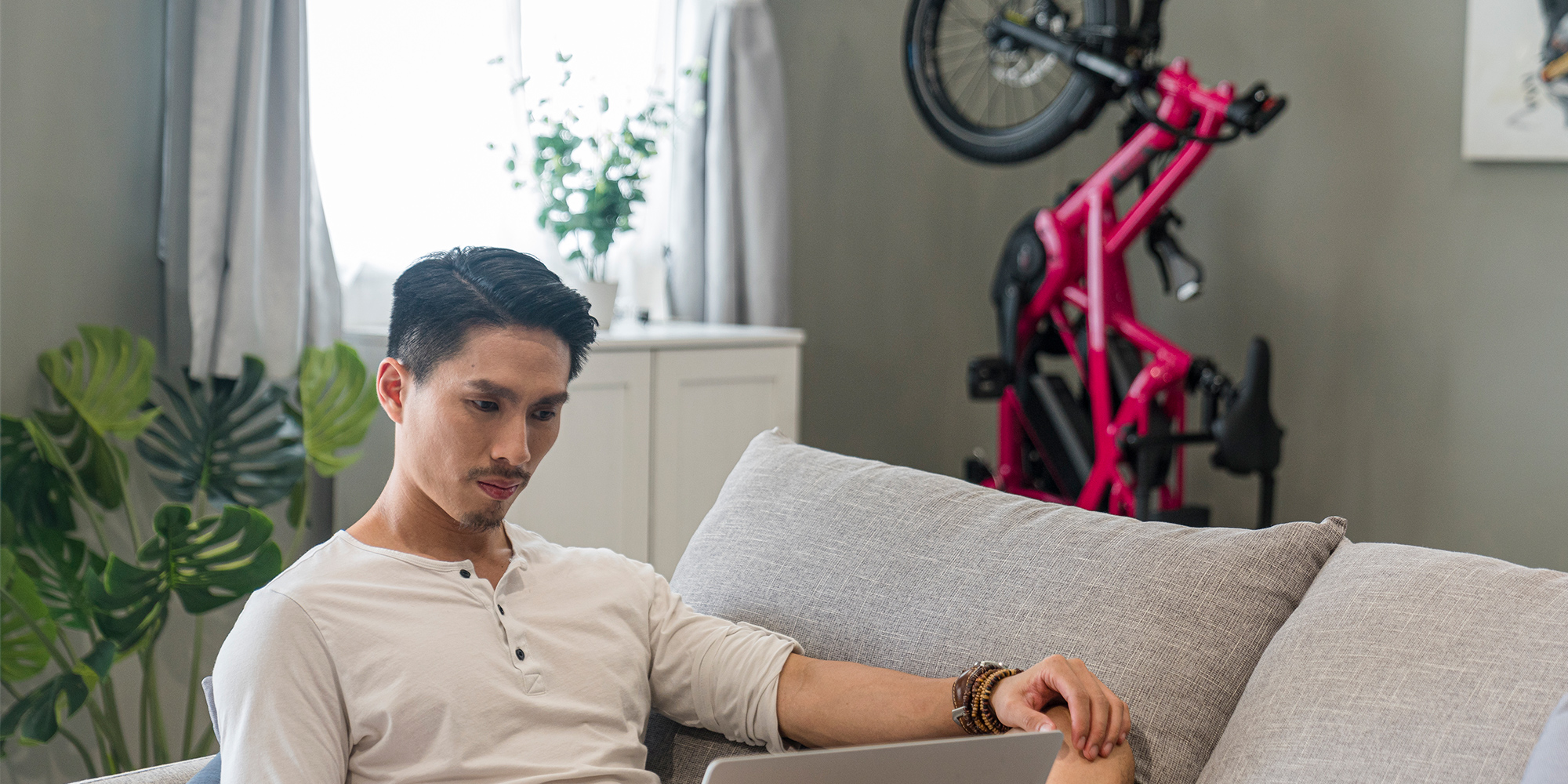 Small-Space Friendly
A regular bike takes up a lot of floor space and can be hard to store in a small living space (never mind getting it in and out of the elevator). We solved this problem by designing the GSD to park vertically, so it takes up about as much space as a potted plant—perfect for city apartments and elevators.
Built to Last
Our philosophy is to keep our bikes on the road for as long as possible, not to create disposable products that are built to fail. We start with intentional design choices that make the bike serviceable and safe—and end up with a reliable vehicle you can use day in, day out. Then, we back it up with great local service and a 10-year warranty for peace of mind.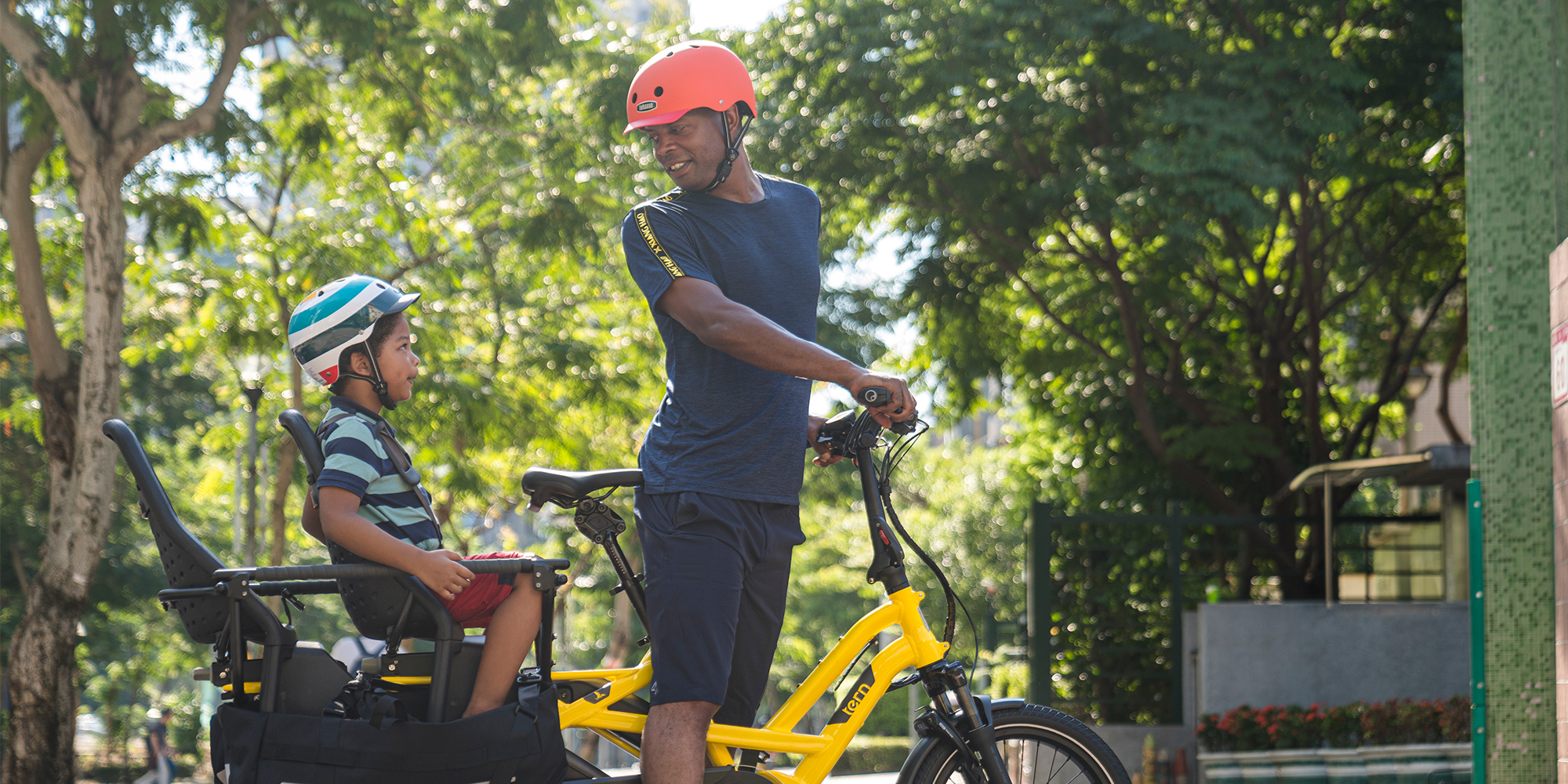 Tough and Tested

EFBE Prüftechnik GmbH, one of Europe's leading bicycle testing labs, put the GSD through its paces to prove the frame and fork can handle the 200 kg (440 lb) mass gross vehicle weight ride after ride.
UL Tested and Certified

The GSD's Bosch motor system and battery are UL-2849 certified. They've been carefully tested for safety against potential hazards.
Built and Assembled by Experts
Your GSD is carefully built by certified Tern Dealers who will run through a thorough pre-delivery safety checklist before handing over your new bike.
Tern thought of just about everything while redesigning the GSD. If you're in the market for a new cargo bike or kicking around the idea of a car replacement, this bike should be at the top of your shortlist.
- Bicycling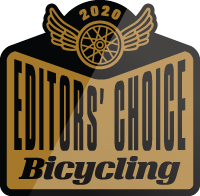 Why the GSD?
It's Built Tough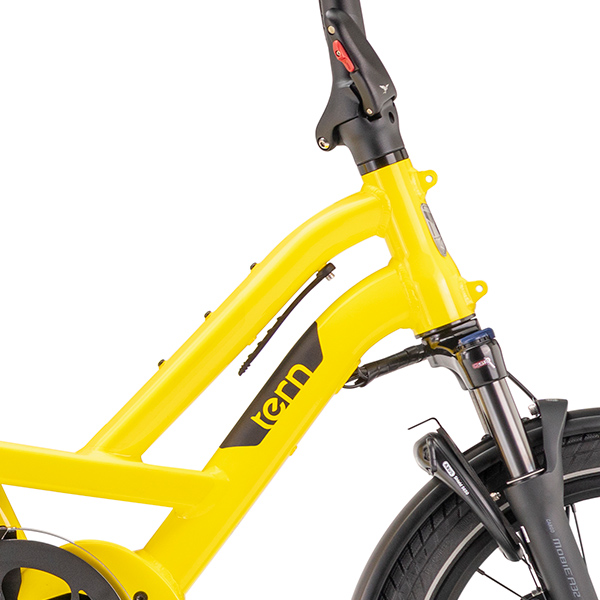 Stronger, Stiffer Frame
The GSD has always been super strong, but we've made it even beefier for a better ride. The added stiffness prevents side-to-side motion, even when heavily loaded.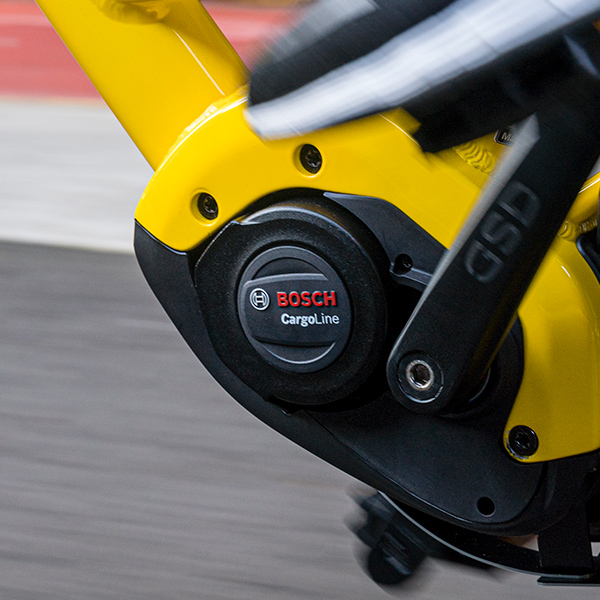 Bosch Cargo Line Motor
A powerful motor that's cut out for heavy loads and hilly roads. Natural-feeling e-assist with up to 85 Nm of torque and 400% support.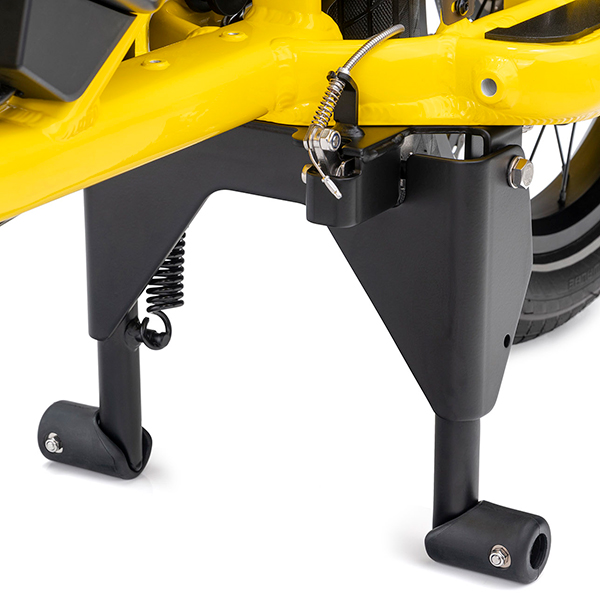 Atlas Lockstand
The best-in-class Atlas Lockstand features unique Auto Lock and Remote Unlock features for safe and simple loading and unloading.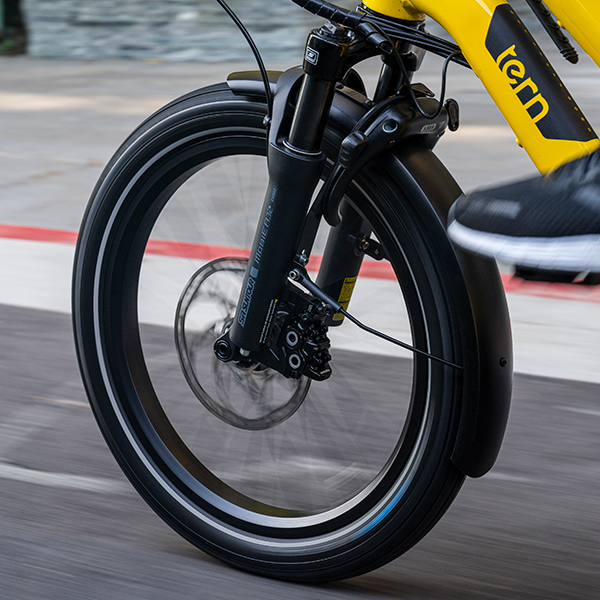 Atlas Wheels™
The GSD's wheels may be small, but they're strong enough to carry big. Custom-designed to withstand the 200 kg max gross vehicle weight of the GSD.
It's Ready to Haul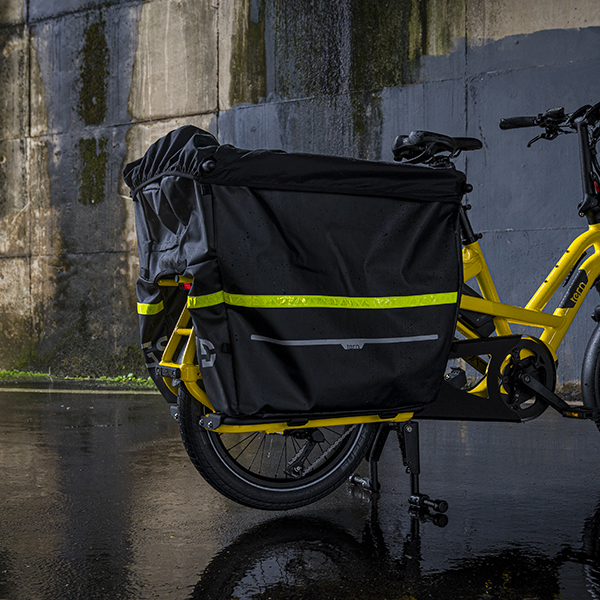 Frame-Integrated Rack
The GSD has a max gross vehicle weight of 200 kg, and the rear rack can carry up to 100 kg. Whether it's an adult passenger, two weeks' worth of groceries, or stuff for a big DIY project—the GSD carries virtually anything.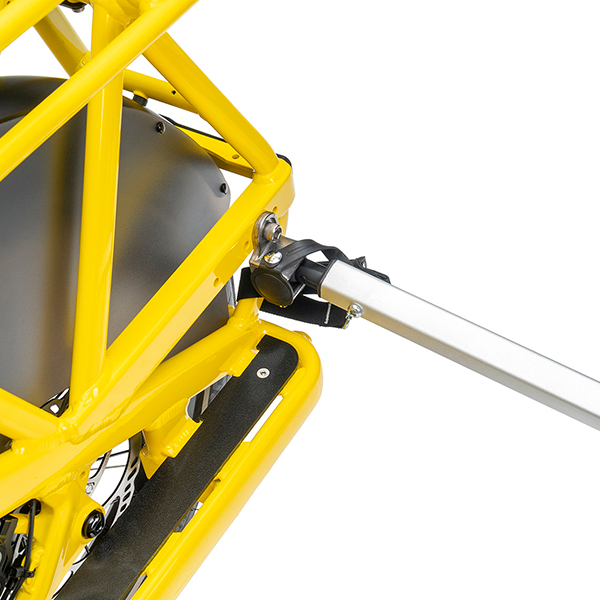 Dedicated Trailer Mount
Easy to use, very secure, and optimized to prevent trailer tilt. Compatible with Thule, Burley, and Weber trailers, no adapters needed.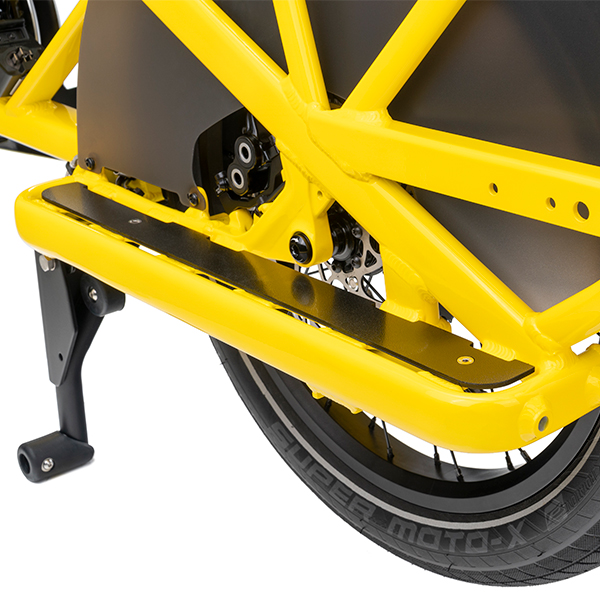 Integrated Lower Decks
The rugged Integrated Lower Decks offer built-in support for cargo and passengers' feet. Got a truly oversized load? Add the Sidekick Wide Decks for extra room and even more load capacity.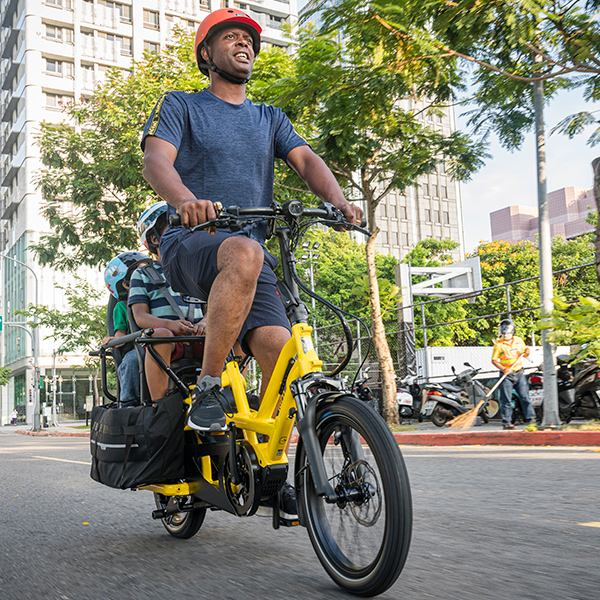 Ecosystem of Accessories
Make the most of the frame-integrated rear rack's enormous strength and the robust Combo Mount for front cargo accessories. Whether you need to carry passengers or cargo, there's something for every situation.
It's Comfy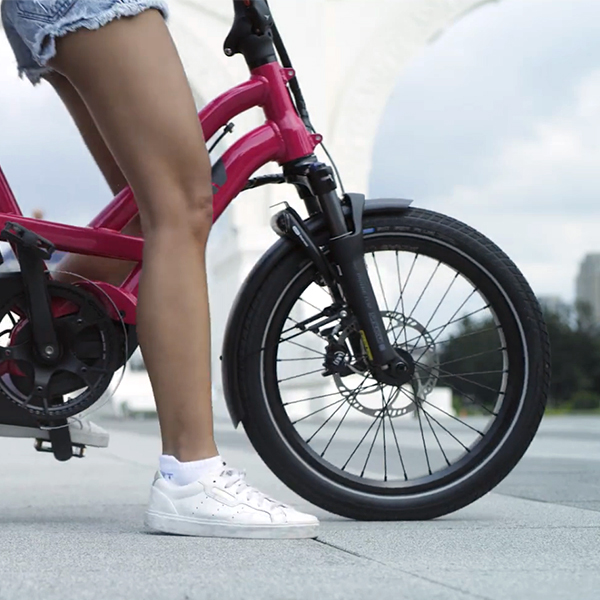 Easy-Step Frame Design
Updated frame geometry makes the GSD comfier for riders of all sizes. A slacker seat tube angle and higher handlebars create a better-fitting cockpit and a more upright riding position. Plus, it's now easier for riders' feet to reach the ground at stops.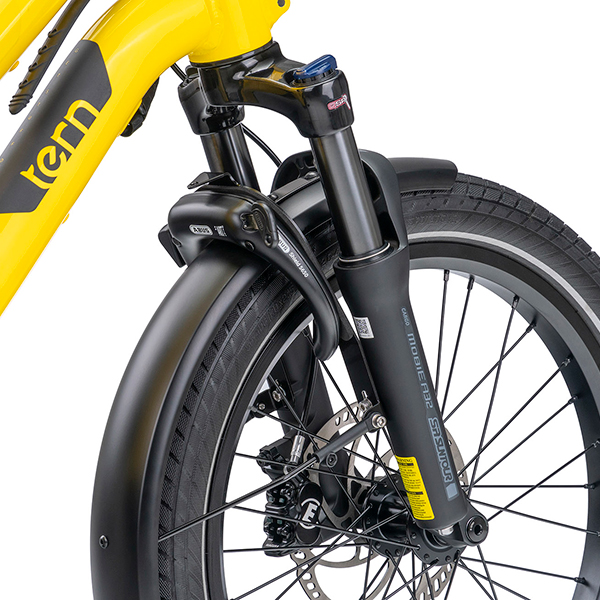 Custom Suspension Fork
We built a special suspension fork to add comfort and control while safely handling the GSD's massive 200 kg MGVW.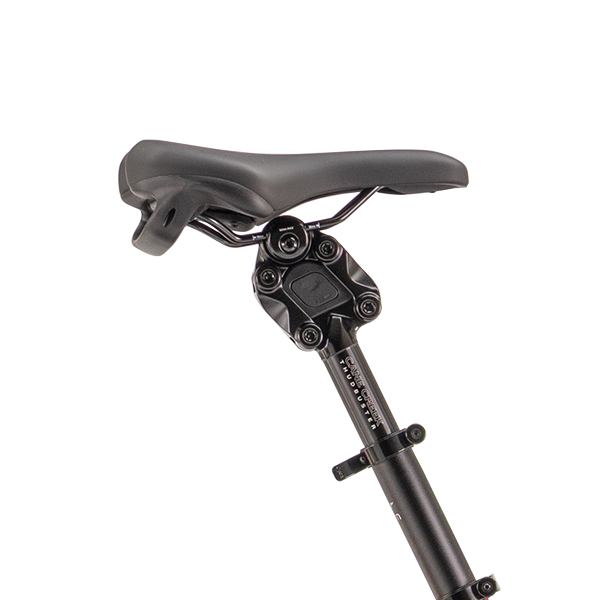 Suspension Seatpost
Cane Creek Thudbuster suspension seatpost for an extra-cushy ride. Tool-free elastomer adjustment makes it easy for riders of different sizes to share the bike. Equipped on GSDs with the LX package.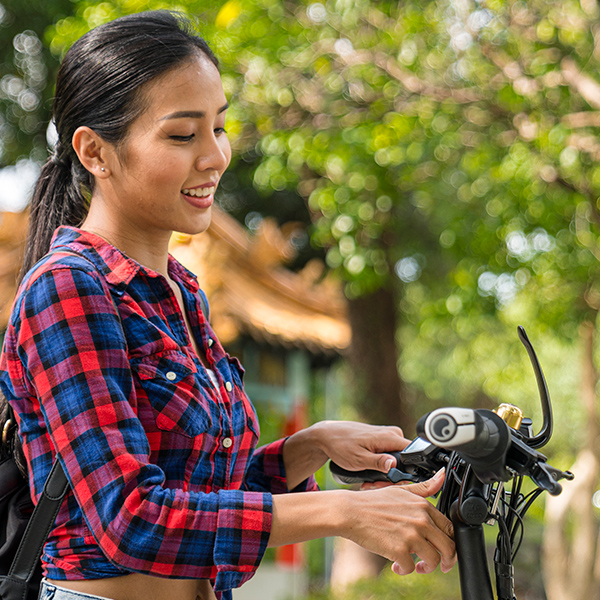 Andros Stem
The unique Andros Stem lets you change the height and angle of the handlebars in seconds and without tools, creating a comfy riding position whether you're tall or small.
It's Set Up for Safety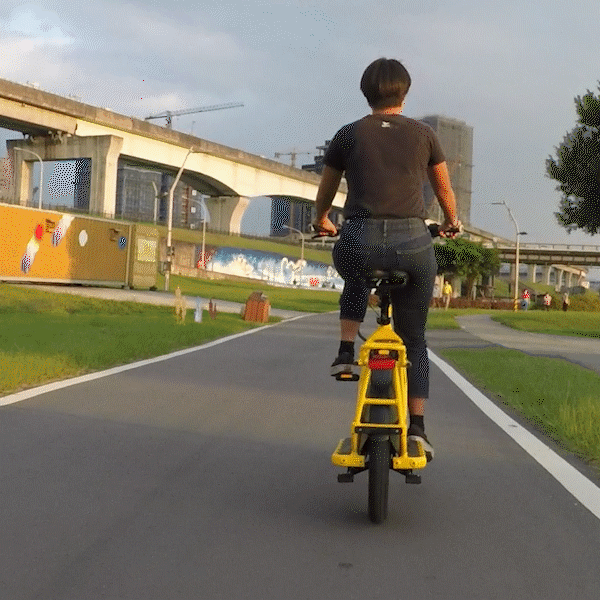 RearStop Brake Light
Let drivers know to give you space when you're stopping or slowing down. Always on, day or night, with enhanced side visibility.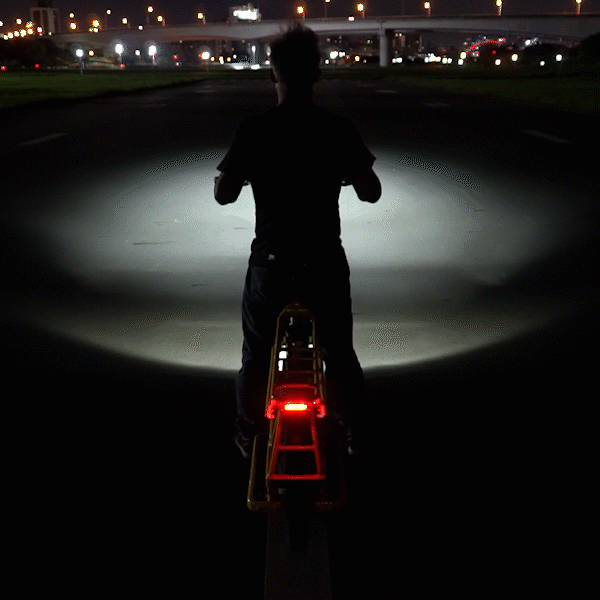 Ignis Headlight
Riding home after dark or in bad weather? No worries. The 700-lumen front light provides extra visibility with a brighter light and a wider beam. A one-touch high/low beam puts even more light at your fingertips. Equipped on GSDs with the LX package.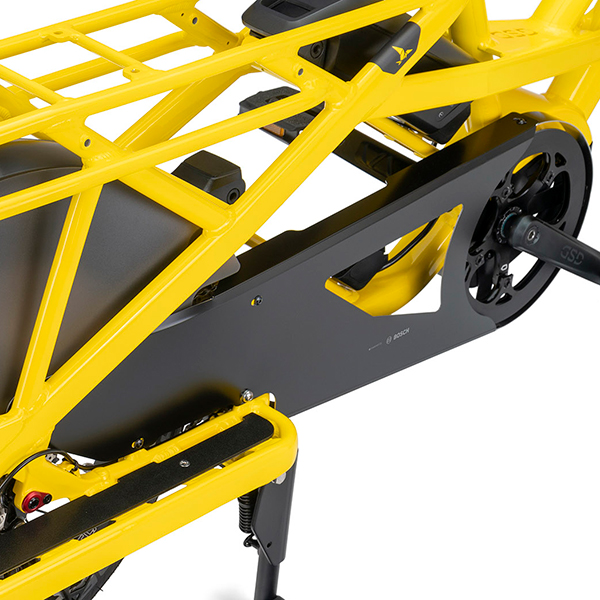 Full Chainguard
The chainguard helps you stay tidy (no pant-rolling required) and prevents long skirts and loose pants from getting caught in the chain or belt.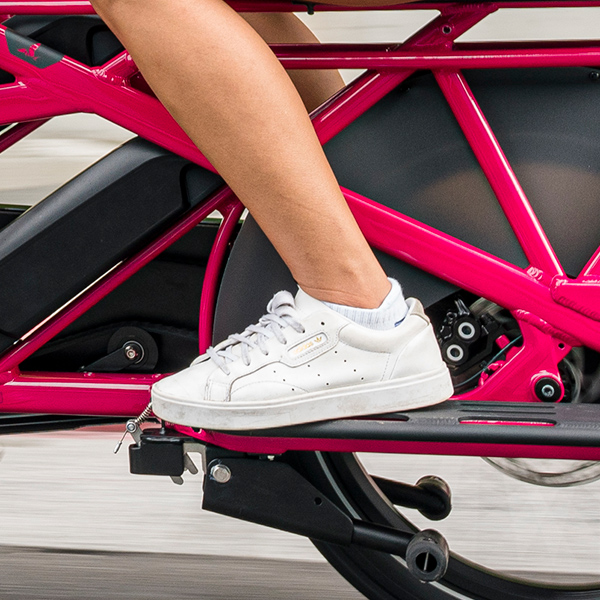 Integrated Wheel Guard
A full-coverage rear wheel guard protects the rider and passengers from splashes of muddy water and prevents clothes and shoelaces from being caught in the wheel.
It's As Good As It Gets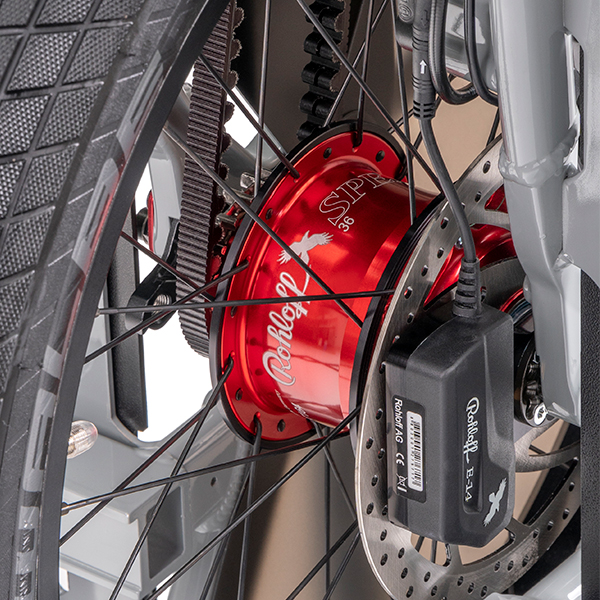 Rohloff Speedhub
A super-premium internally geared hub with lighting-fast electronic shifting. Offers a massive 526% gear range and shift-sensing technology for smooth transitions. Automatically downshifts as you come to a standstill—perfect for stop-and-go traffic. Equipped on the GSD R14.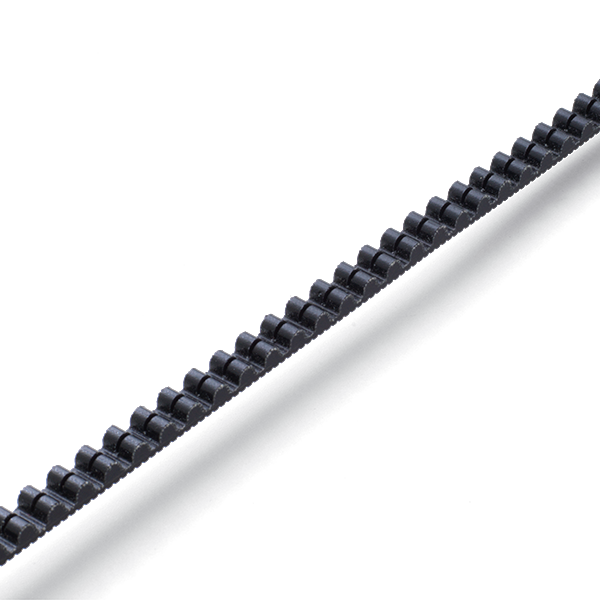 Gates CDX Belt Drive
Smooth, silent, clean, durable, and maintenance-free—so you can spend more time riding and less time cleaning and lubing your bike chain. Equipped on the GSD S00 and R14.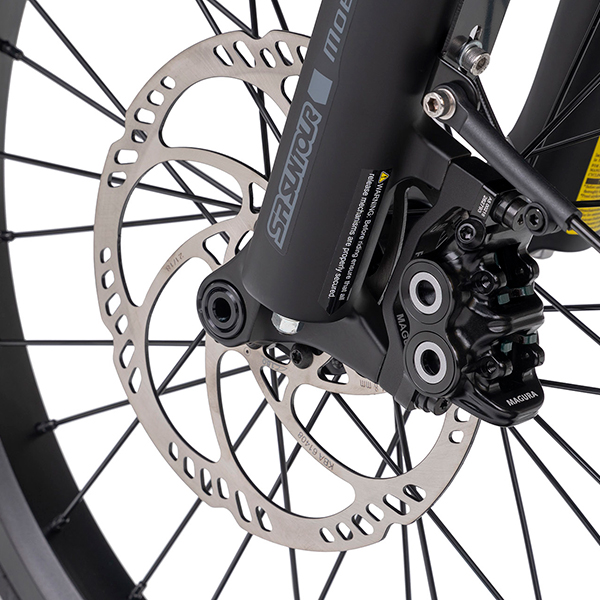 Magura MT-5 4-Piston Disc Brakes
A bike that can carry this much calls for some serious stopping ability, and these brakes deliver. They can quickly bring a fully loaded GSD to a strong, confident stop.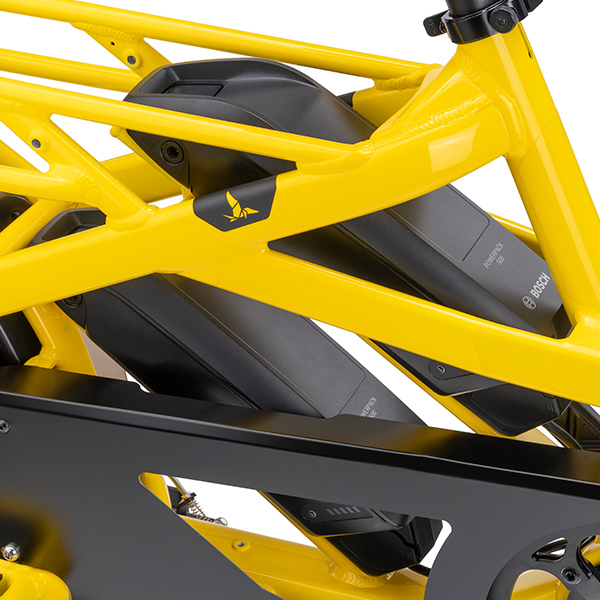 All Day Battery
Equipped with Bosch dual-battery technology, the GSD is wired from the get-go to accommodate two batteries—meaning you can get a second battery when you're really sure you need it, without having to worry about rewiring your bike. Just plug it in and you're good to go.
Bike Comparison
Add bikes to compare
Carrying Passengers?
Here are the best ways to carry kids of different ages, or even adults.