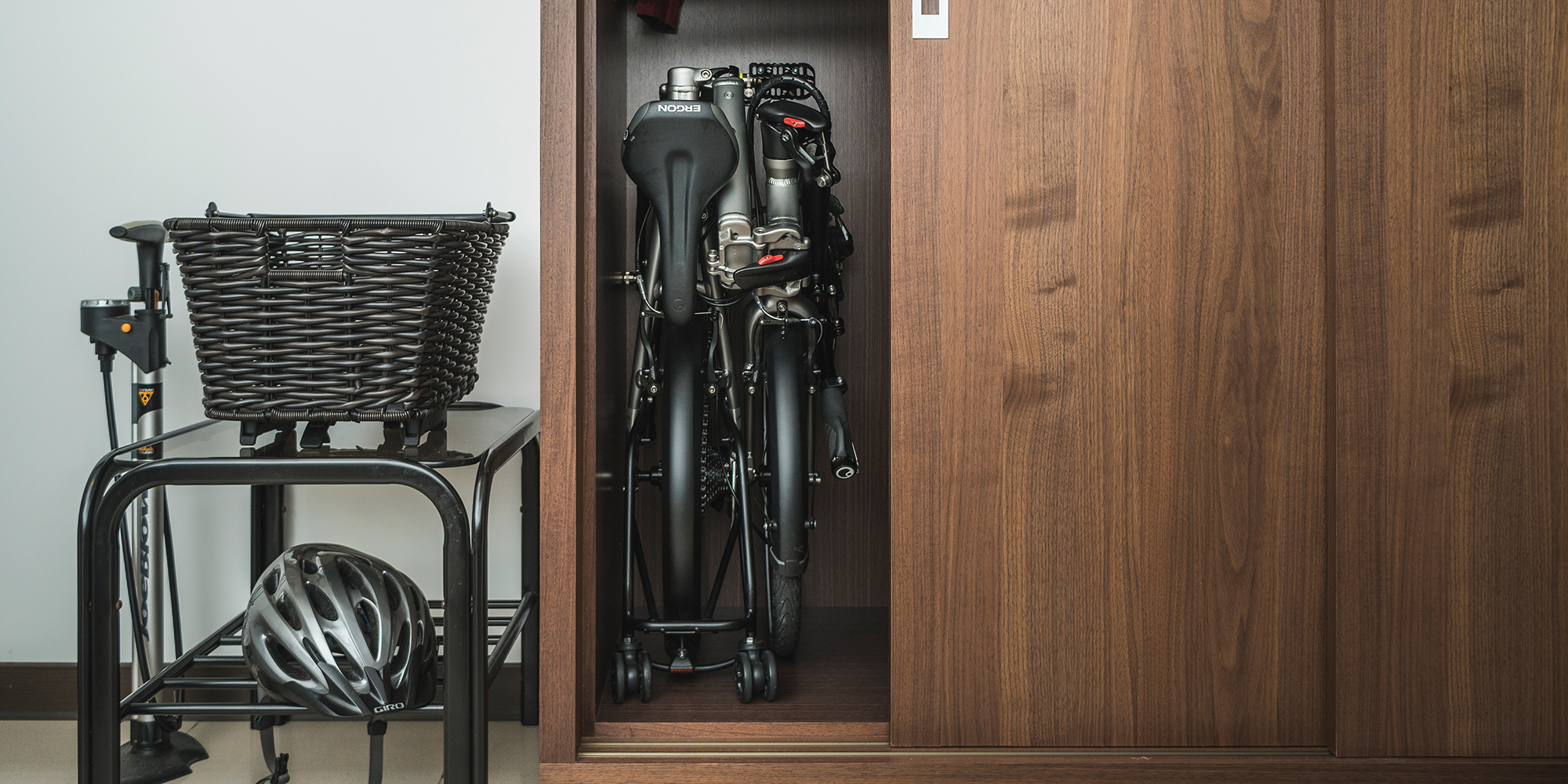 Small Fold, Slim Fit
The BYB isn't just a folding bike—it's a whole new way to fold a bike. It's 30% smaller than traditional 20" folding bikes, and folds small and slim enough to fit conveniently into lockers, closets, or any narrow space.
A New Way to Fold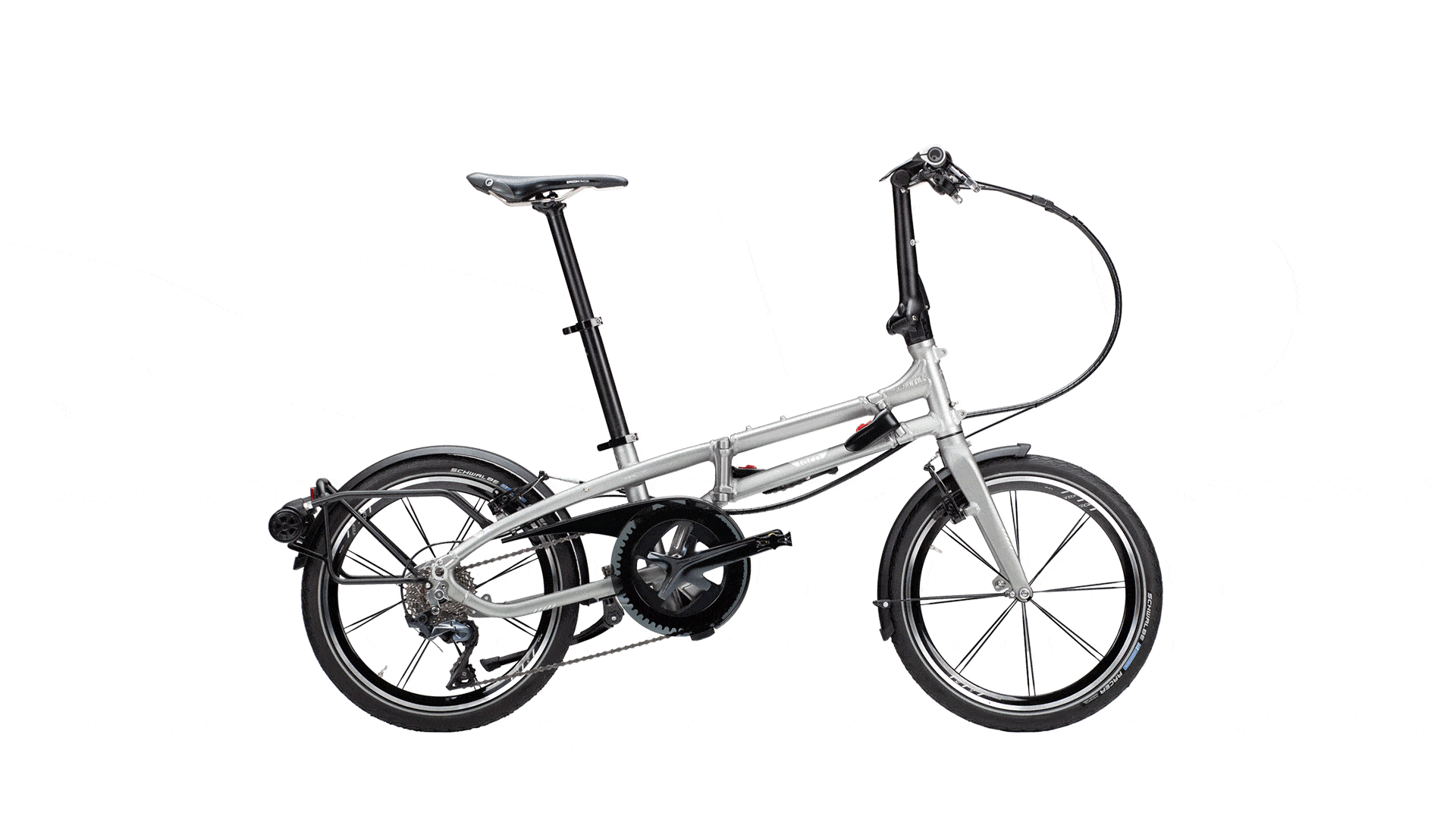 Smaller Footprint
When folded, the BYB has one of the smallest footprints of any folding bike. That means a much easier time maneuvering it onto crowded trains and buses or when navigating through busy subway stations.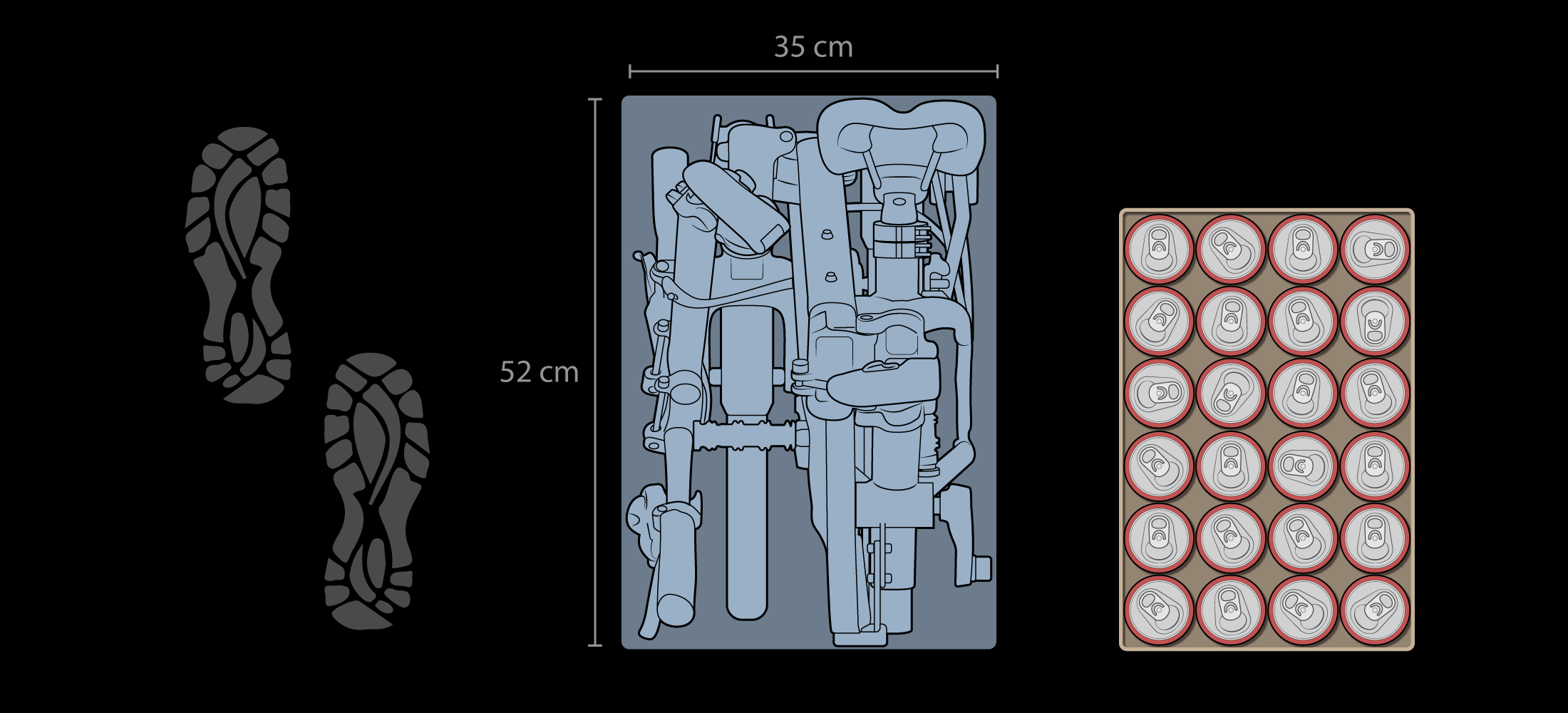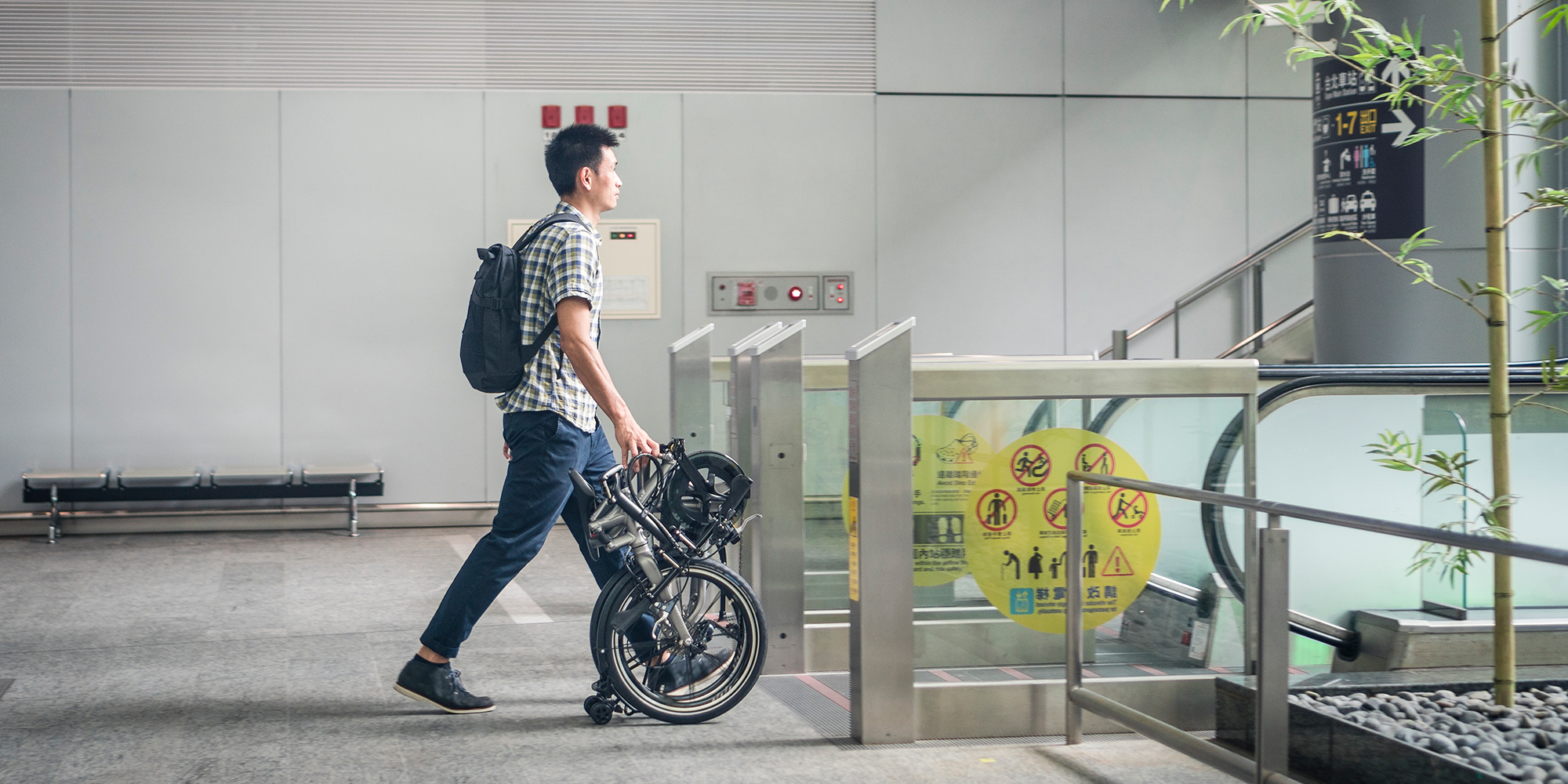 Ready to Roll
Ever tried to ride on public transport with a folding bike and felt like you needed an extra pair of hands? The BYB stands on its rack, and its built-in spinner wheels let you trolley the bike with one hand while the other holds your coffee.
A stylish premium folding bike with an innovative and intuitive folding concept
Watch
- aktiv Radfahren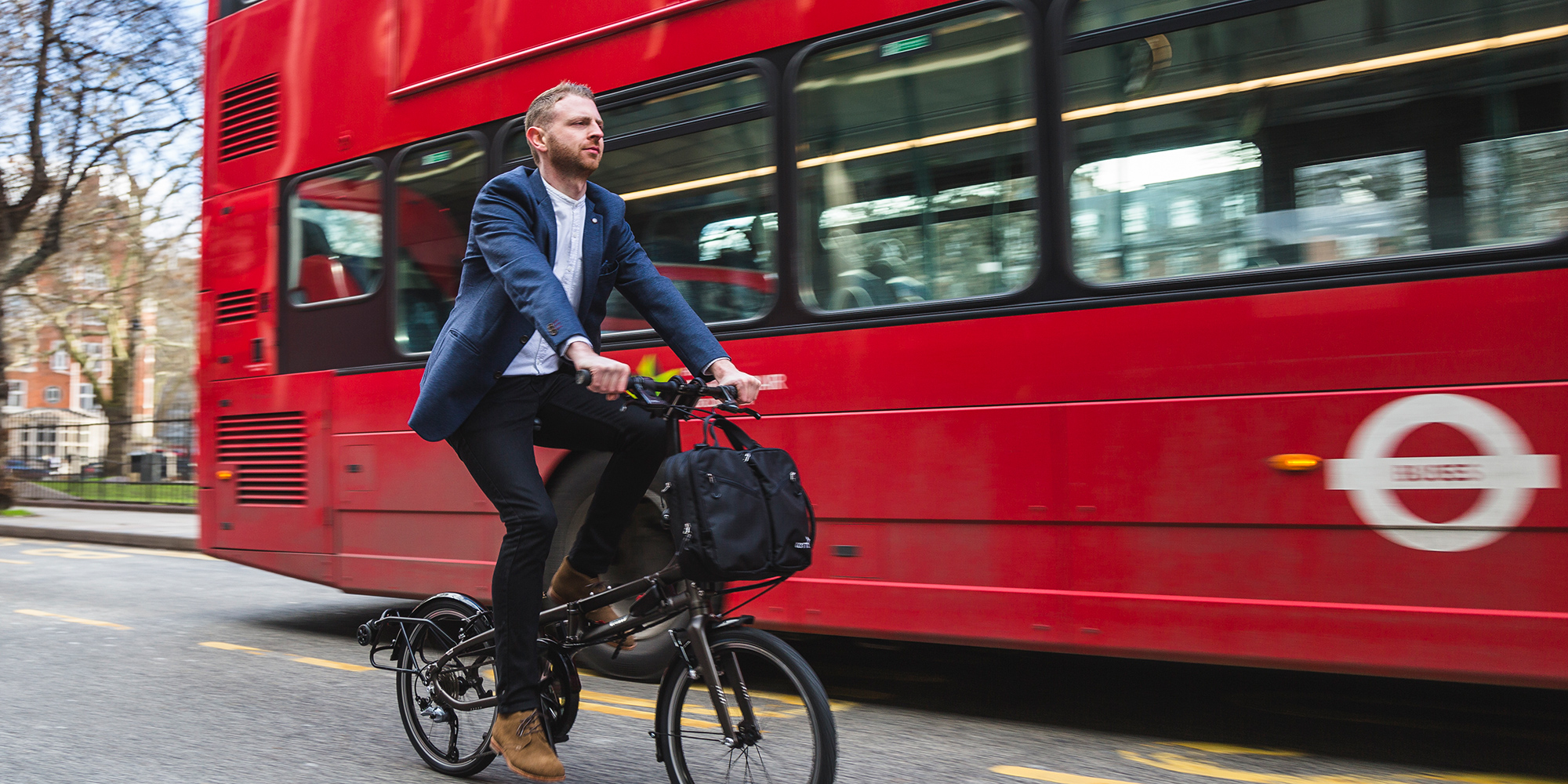 A Bigger Ride
No matter how small or fast a bike folds, it needs to be a bike you want to ride. The BYB delivers with a frame engineered for stiffness, larger 20" wheels, and performance components.
Pop, Cover, Roll
Most folding bike covers are either too complicated or too time-consuming to use several times a day. The BYB isn't just easy to fold and trolley, it's also extremely easy to cover—simply grab the PopCover and you're ready to go.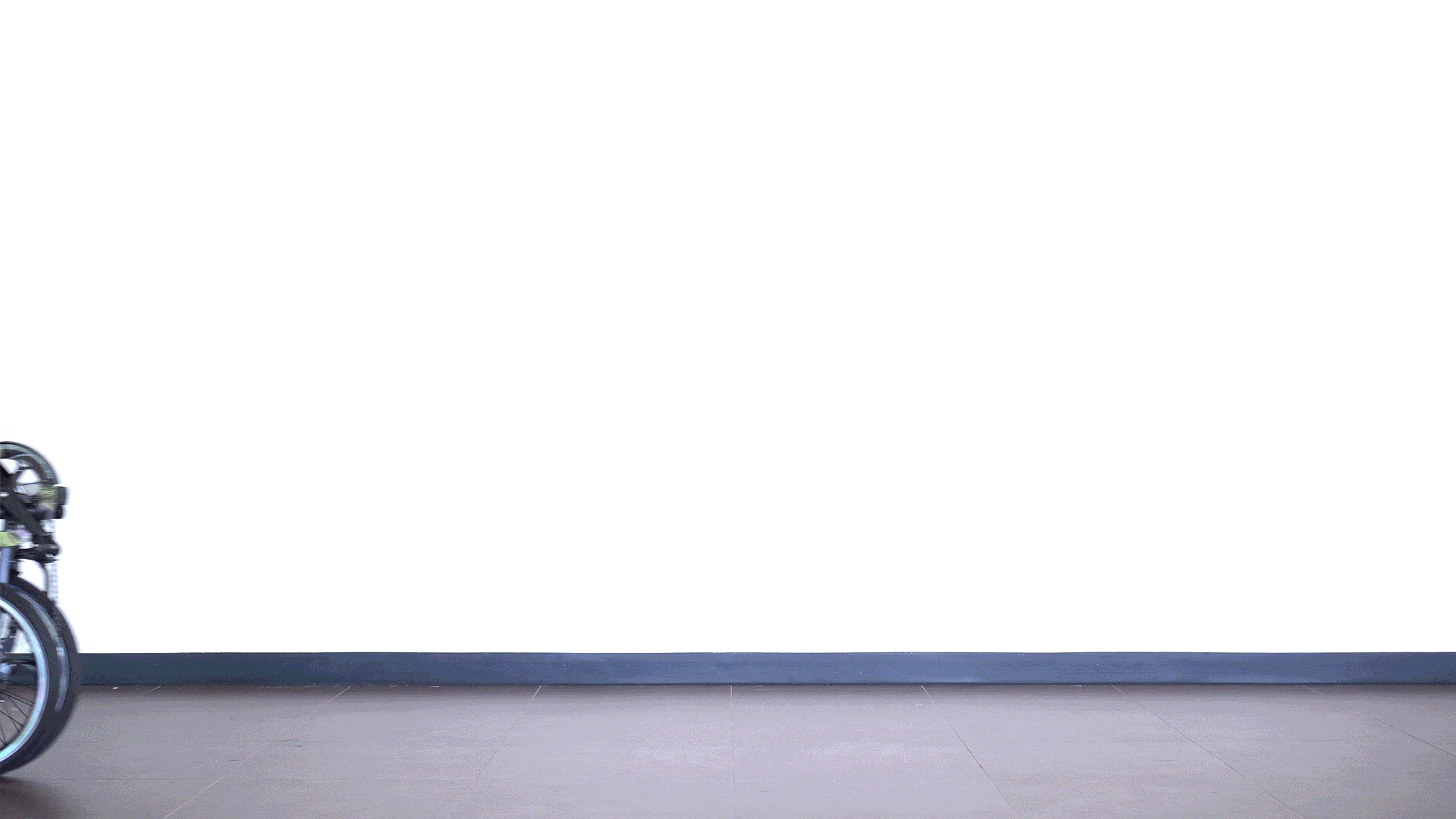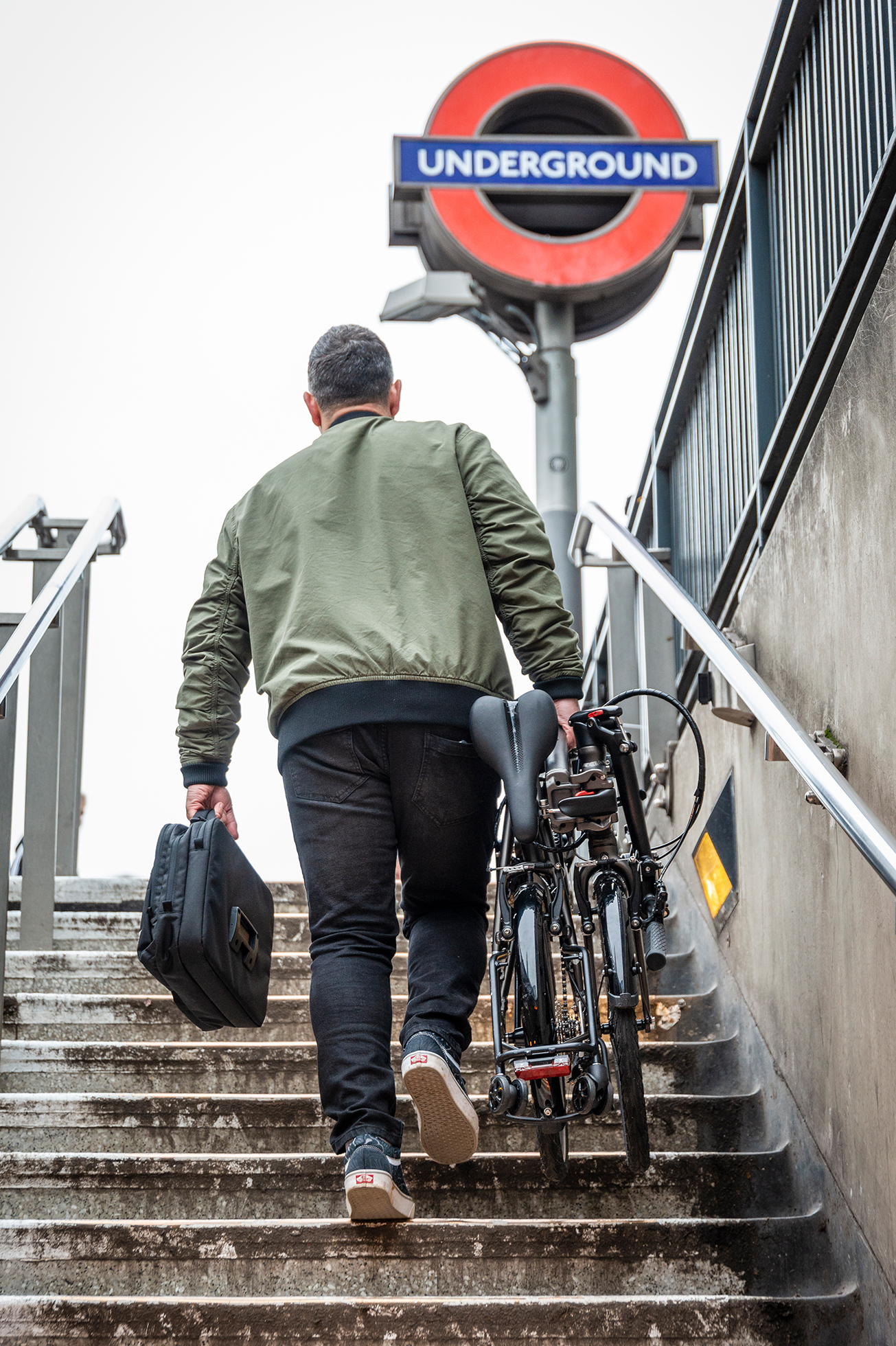 Mix It Up
The BYB is designed for mixed-mode commuters who do a stretch of their daily journey on a train or bus, or might grab a taxi home on a rainy day. Folded, the BYB fits anywhere so all your transport options are always open.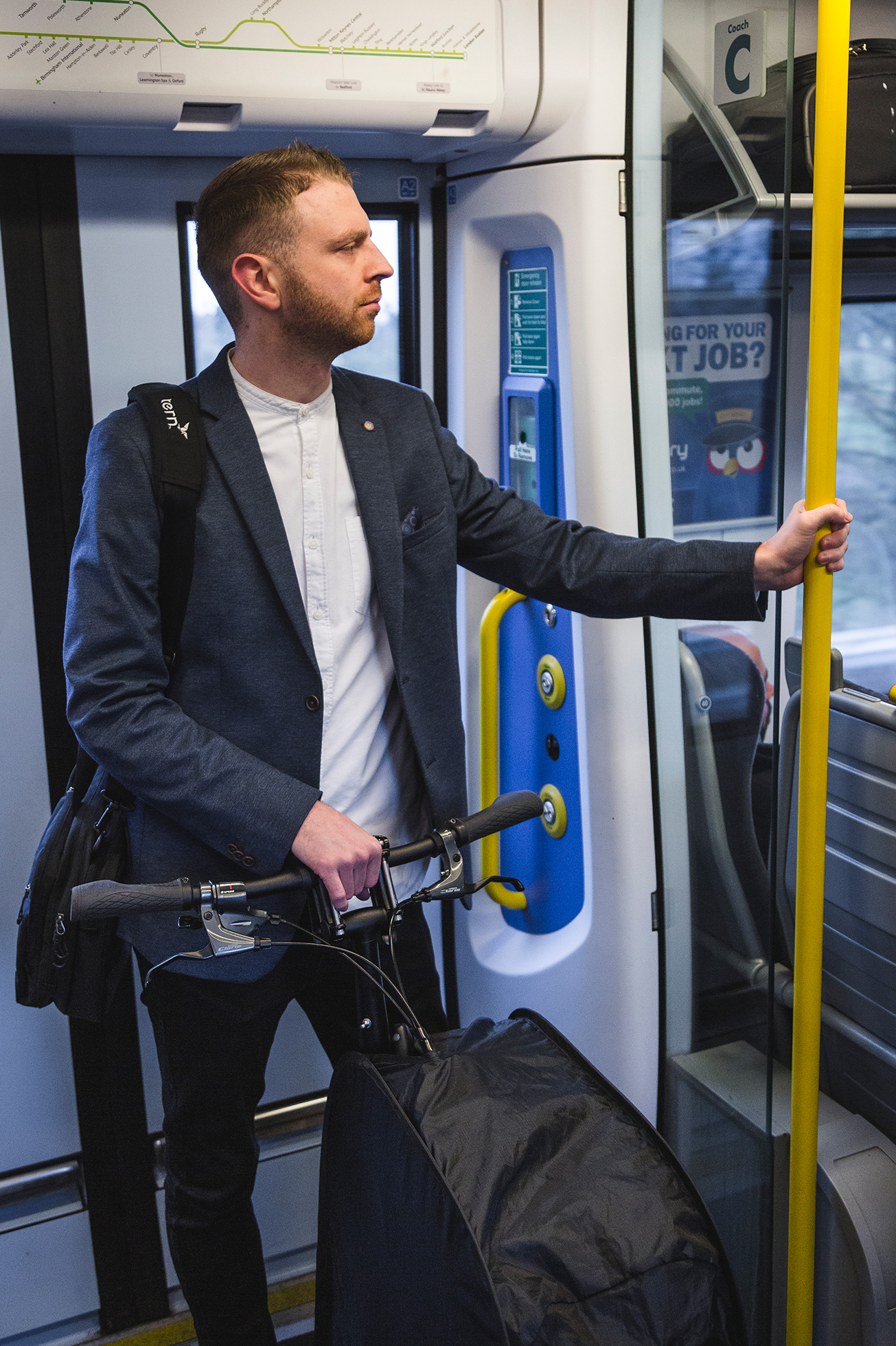 Bring Your Stuff
A bike designed for commuting should let you bring your stuff, whether that's a change of clothes, workout gear, or your laptop bag. Add panniers, bags, racks, and baskets from Ortlieb and KlickFix to customize your ride.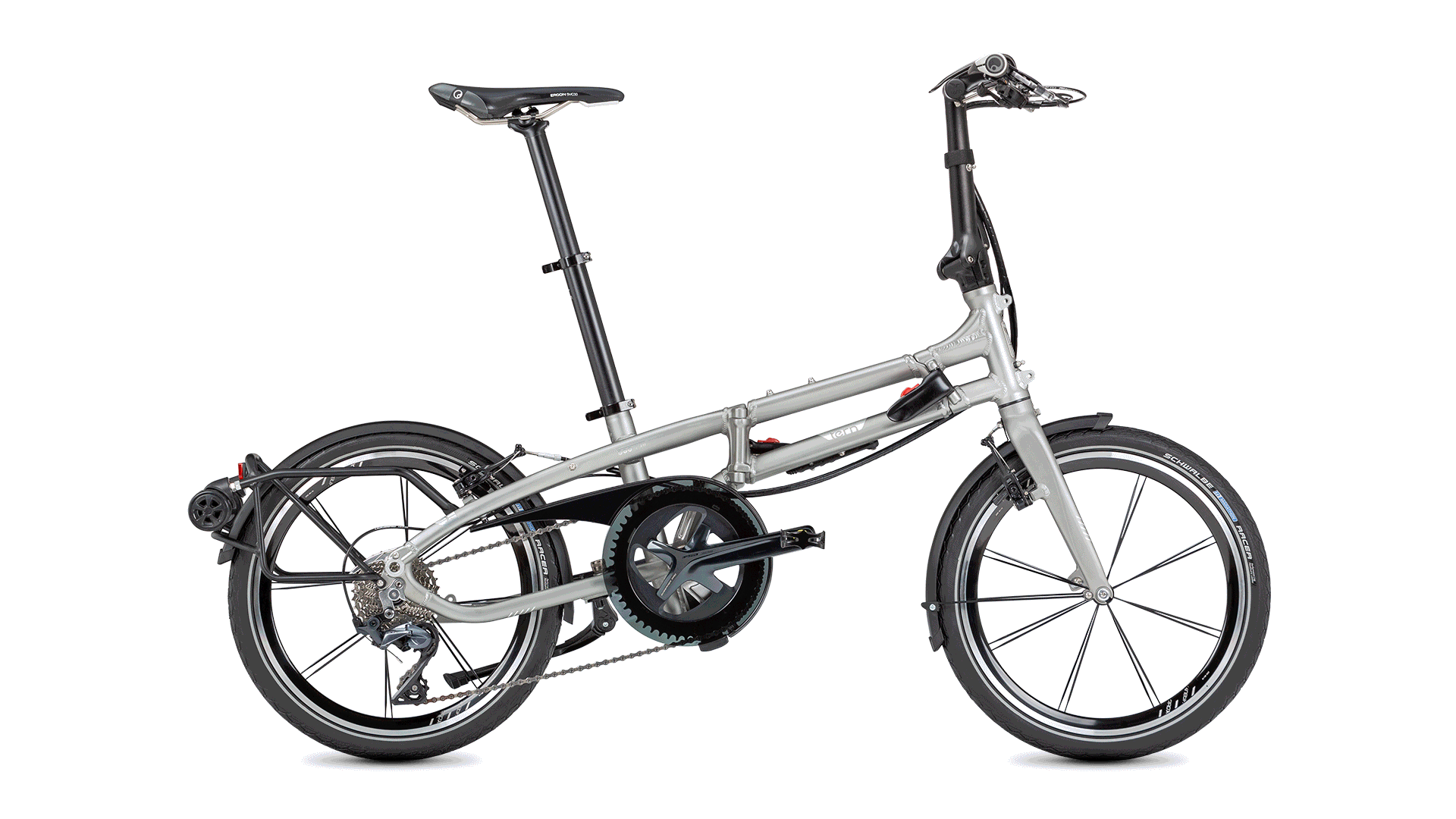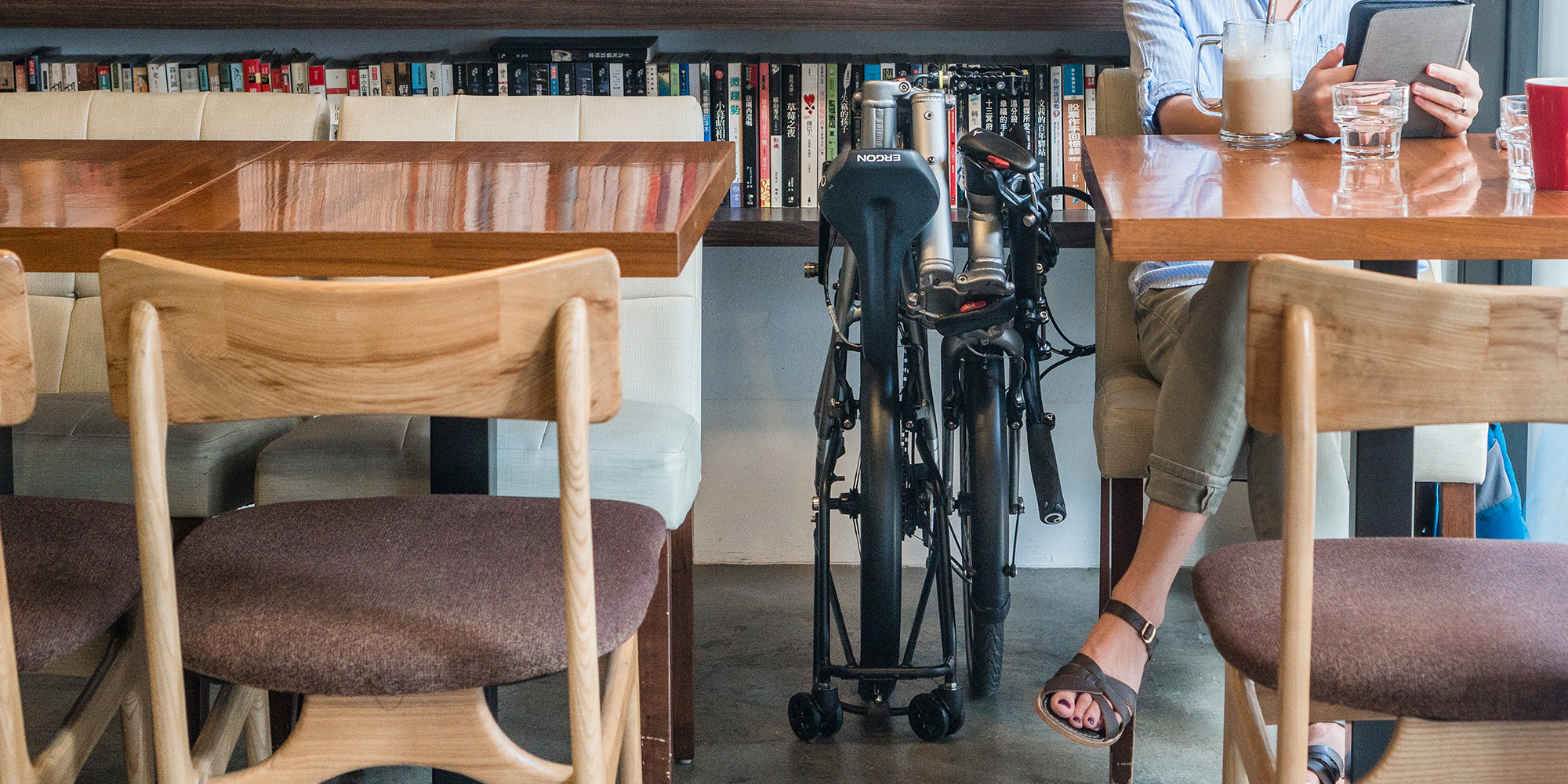 Theft Insurance
Locking your bike outside gets you looking out the window every five minutes just to check if it's still there? The BYB folds so small that you can bring your bike indoors and stash it in the coat closet, behind the counter, or behind your desk.
Share Your Ride
The best things in life are shared, including your commuter bike. The BYB has a low-step frame design and resizes in seconds—no tools required—to fit riders between 147 and 195 cm (4'10" – 6'5"), so you can share the bike with anyone in your family.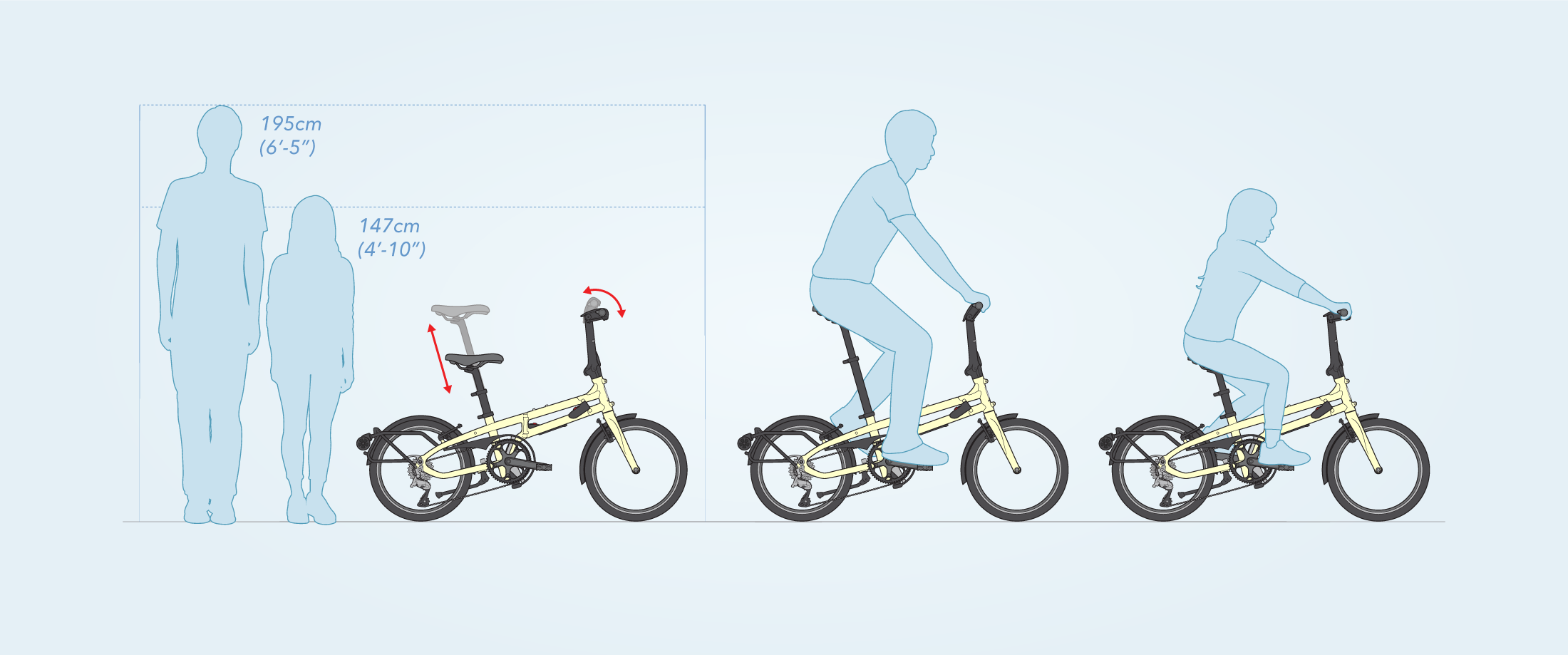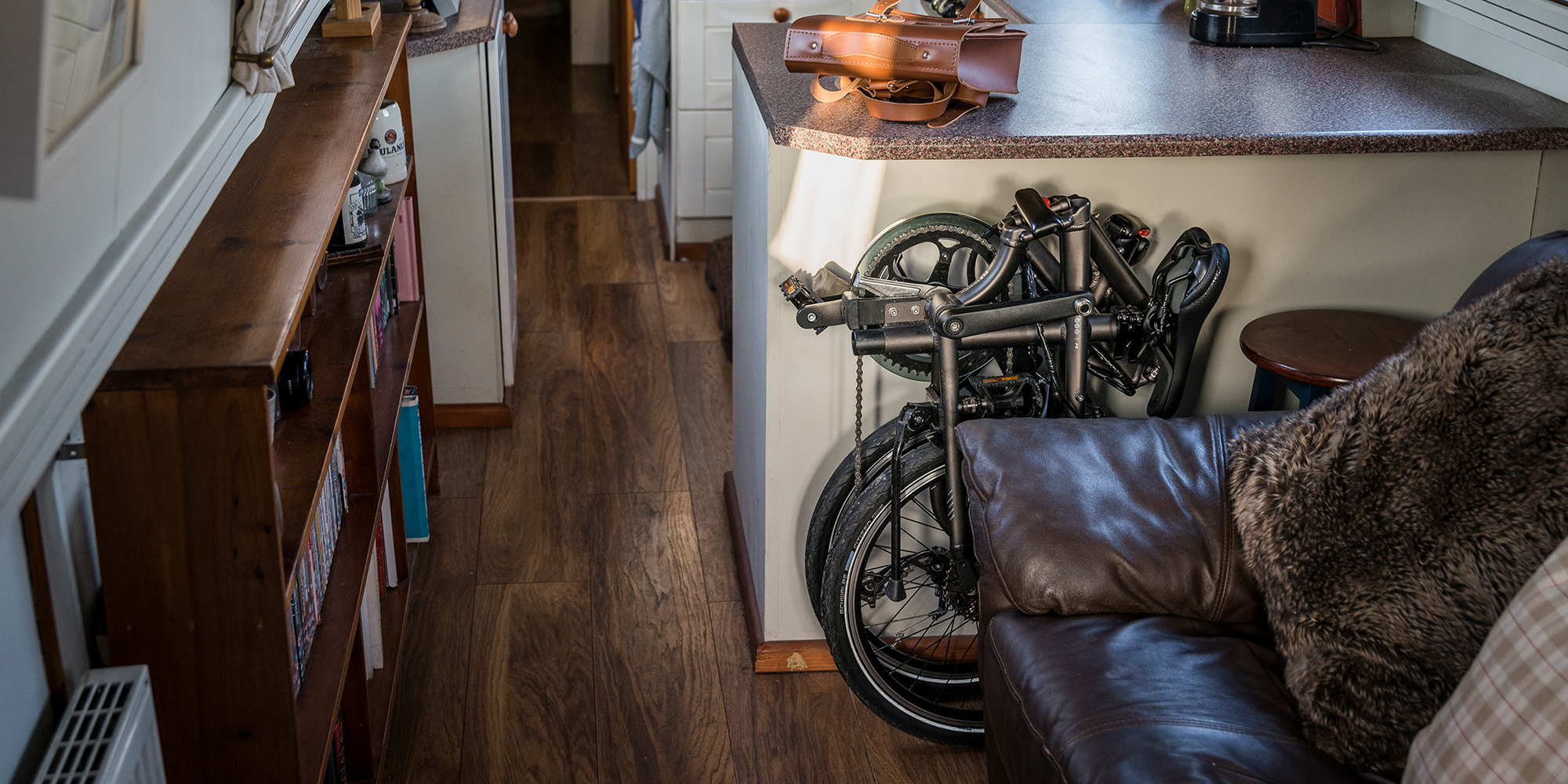 Easy Storage
Small apartments and commuter bikes don't usually match. Great news! The slim, small BYB fits just about anywhere—behind doors, under desks, in your closet. In fact, the BYB is a perfect fit for standard cabinets so whether you've got one, or more, the BYB will occupy minimal space in your place.

Ready for Departure
Ever wished you could ride your own bike on vacation? With BYB, you can go from riding to packed bike in 60 seconds. The BYB makes air travel a whole lot simpler: just fold your bike and pop it into its own custom-designed AirPorter Slim suitcase—no disassembly required.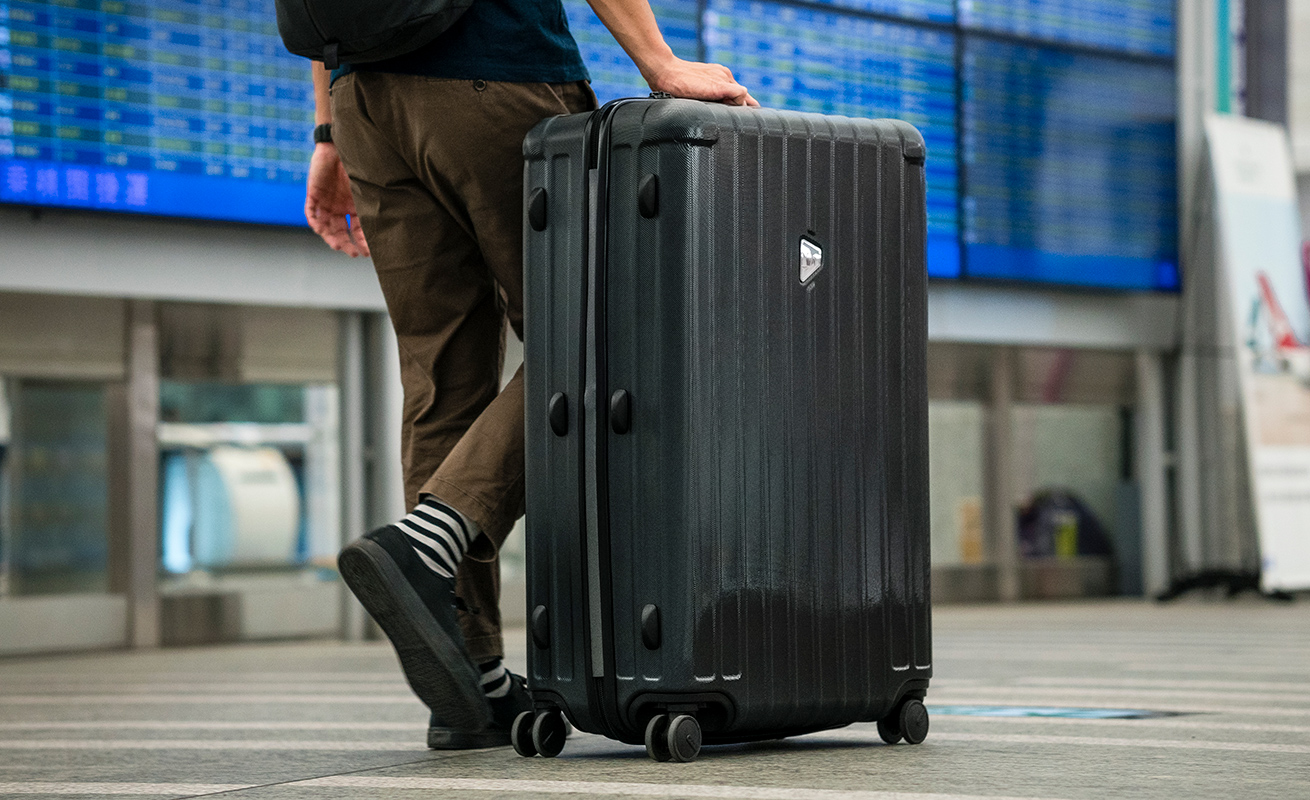 Why the BYB?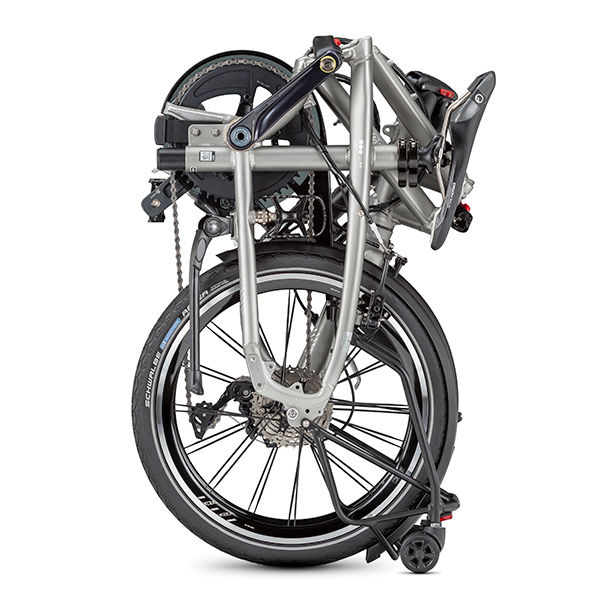 TriFold Technology
TriFold technology is a patented new way to fold a bike small while delivering a quality ride.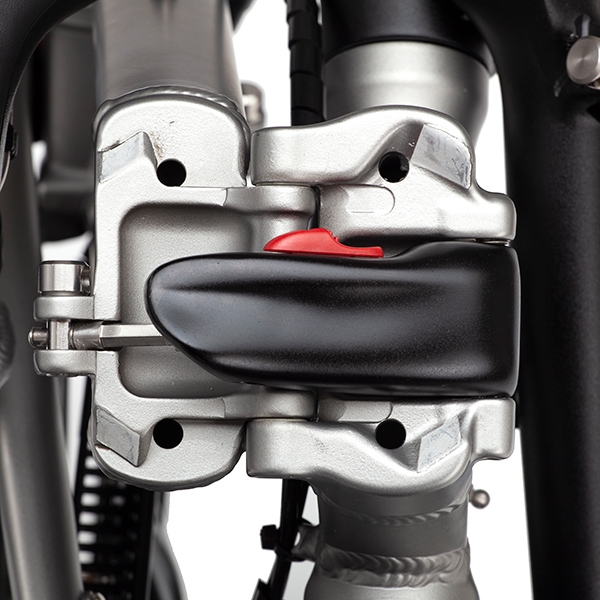 TFL Joint
With an organically curved form optimized for strength, the TFL Joint is our most advanced yet and includes a number of critical new technologies.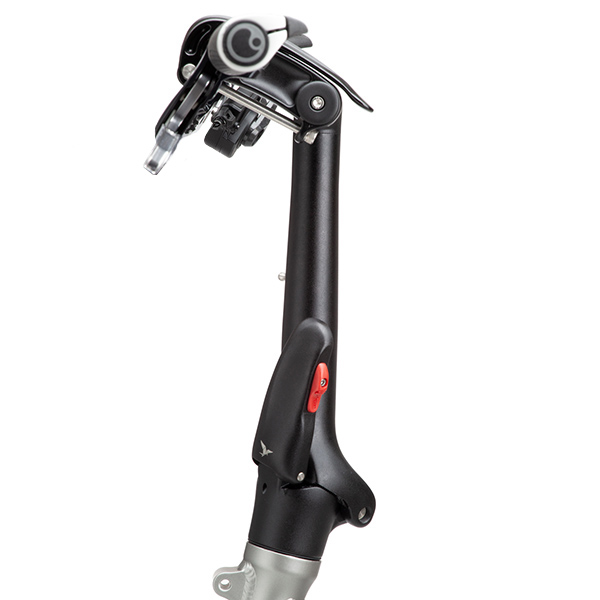 Physis RF
Next to the frame, the Physis RF—our new 3D-forged handlepost—is the most important component contributing to the BYB's stiff and responsive ride.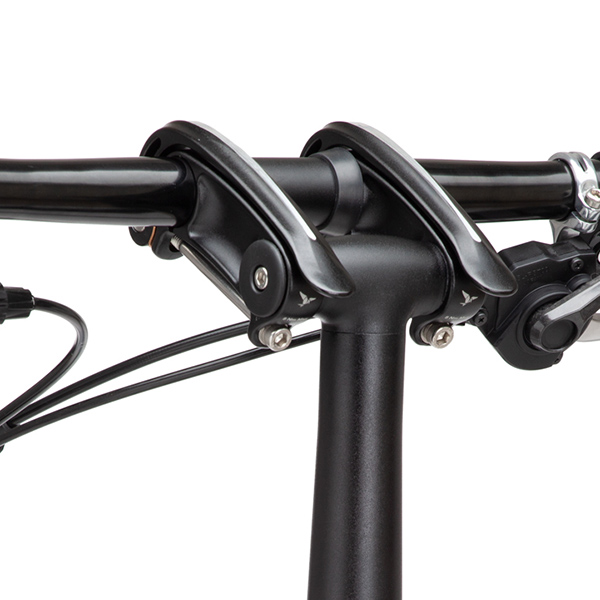 Andros Stem
The Andros is our tool-free adjustable stem – it lets you adjust your riding position by setting your handlebars exactly where you want.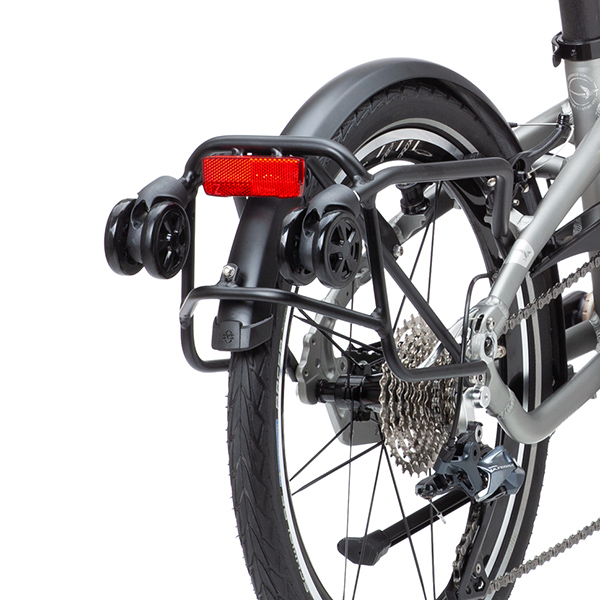 Metro Transit Rack
Roll the BYB like a spinner suitcase and easily maneuver the bike in crowded rail or bus stations. The Metro Transit Rack carries up to 20 kg (44 lb) and allows the BYB to stand vertically.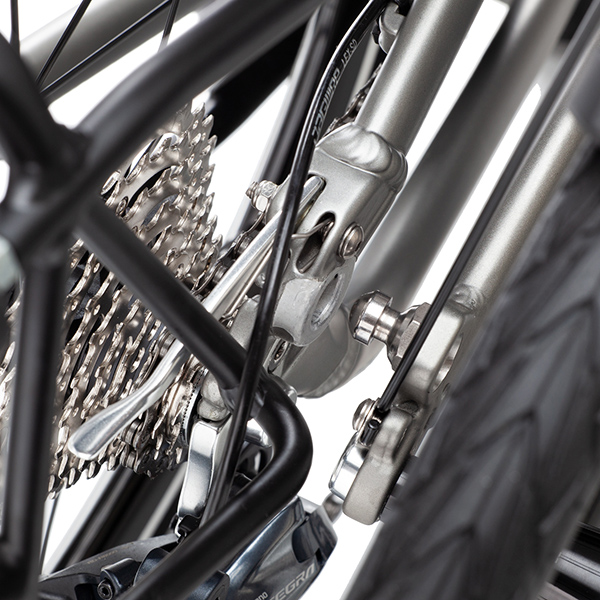 Anchor Bolt
Securely locks the sections of the BYB together when rolling or carrying the bike. Depress the lever and the clever release mechanism ejects the Anchor Bolt, making it easier to unfold.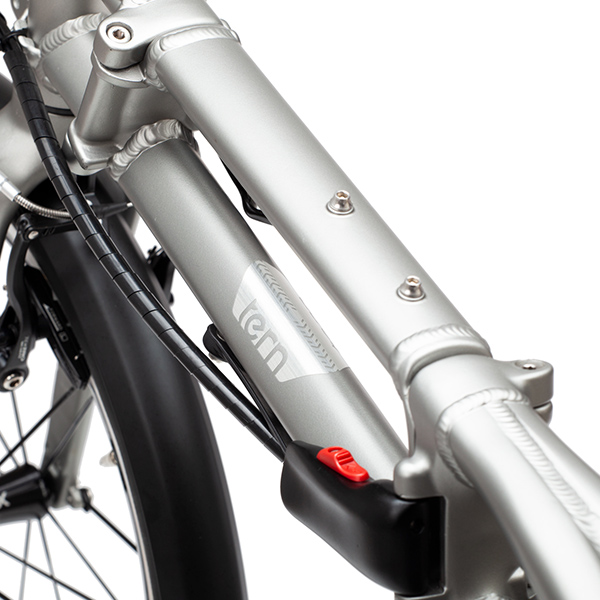 DoubleDeck Frame
The BYB inherits important technology—DoubleDeck frame design and the burly trapezoidal tubing—from the Tern GSD, ensuring extra stiffness and durability.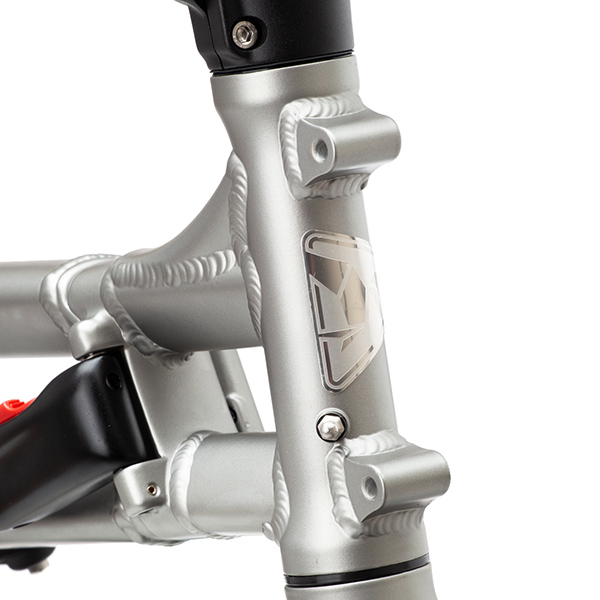 Combo Mount
The same robust mount found on our cargo-focused GSD. The Combo Mount lets you install a variety of different racks, bags, and baskets to your BYB so you can also bring your stuff.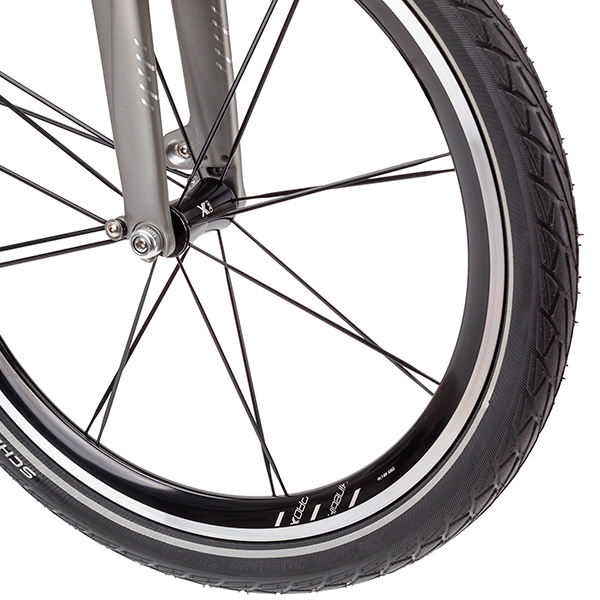 Kinetix Pro X Wheels
Light, fast, and strong, Kinetix Pro X Wheels are built with custom hubs and straight-pull Sapim aero spokes in a paired-spoke pattern.
A Closer Look at the TFL Joint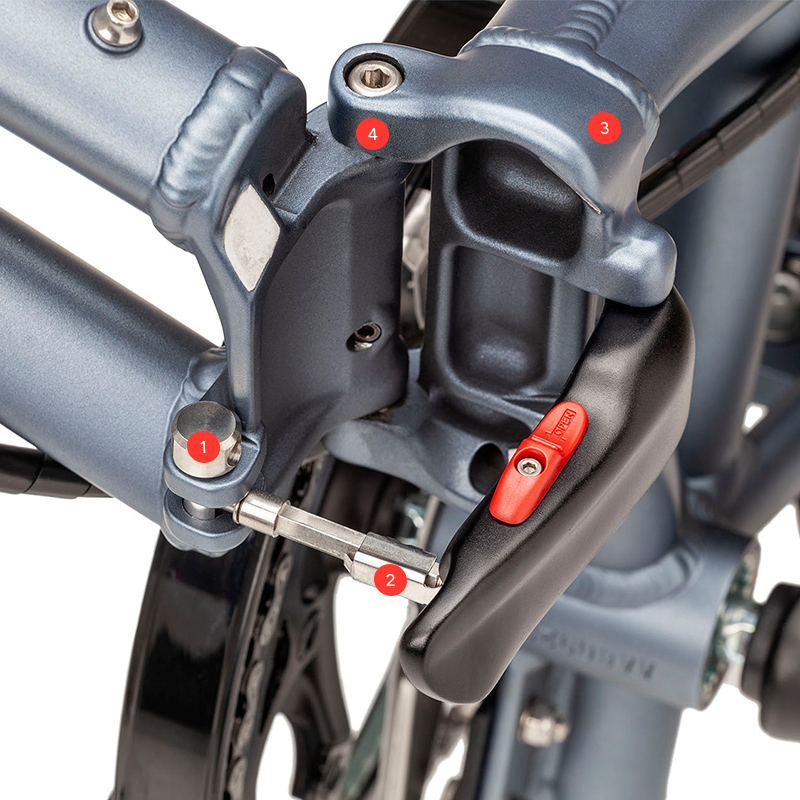 1DeadBolt Design
Close the lever and a metal deadbolt slides smoothly into place, locking the hinge. Once you close the TFL, it stays locked in place.
2SpringLock Technology
Ensures that your properly adjusted lever always stays at the proper tension, even after thousands of cycles of folding and unfolding.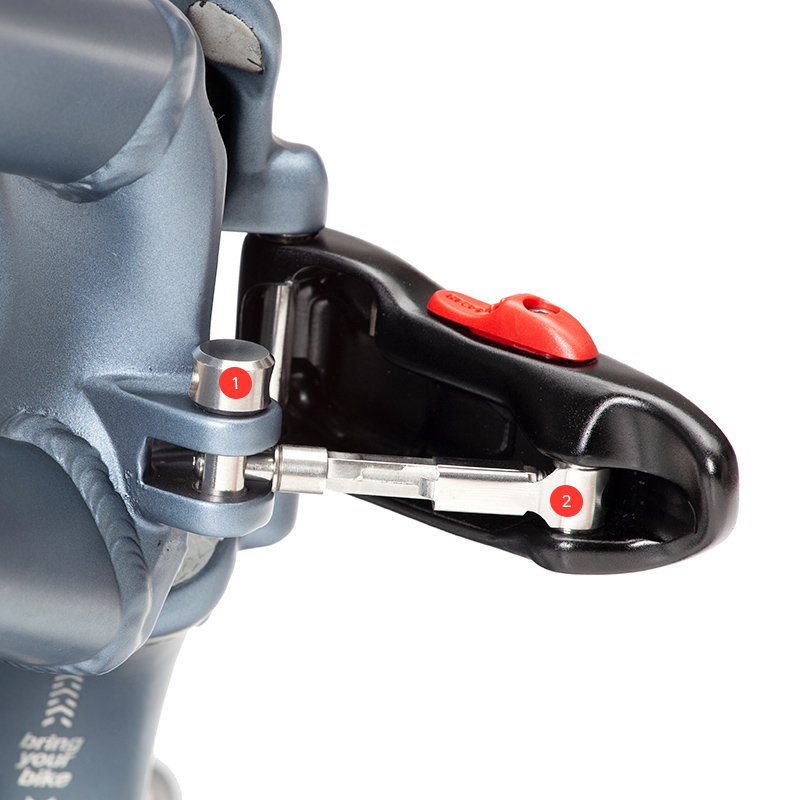 33D Interface
Whereas most other folding bikes weld a simple tube to a plate, the TFL Joint features precision-machined inserts at the tube junction, ensuring more consistent welding and more material at the most highly stressed areas.
4Igus® bearings
Sliding bearings between the moving parts make sure that the folding action is always smooth and friction-free. These bearings are serviceable so if after a few years of hard use the bearings have worn down, your dealer can easily swap them out to refresh your bike.