How to Fit a Tern Node or an Eclipse into the AirPorter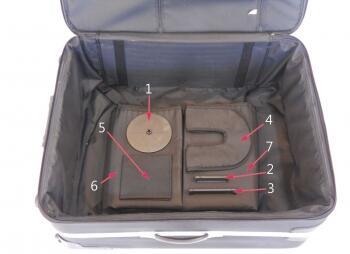 Parts Inside AirPorter
Hub axle discs
Front drop out holder
Rear drop out holder
Chain ring pad
Pedal bag
First pad
Second pad
Tools needed
15 mm crescent wrench
5 mm hex key
Step 1: Remove both pedals using the 15 mm crescent wrench and store in the pedal bag.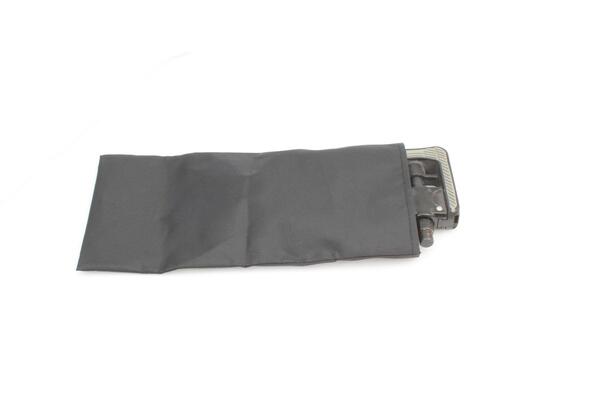 Step 2: Fold the Andros stem up, but rotate the handlebars down so that the brake levers face the base of the handlepost. Remove the handlepost using a 5 mm hex key and replace the top cap.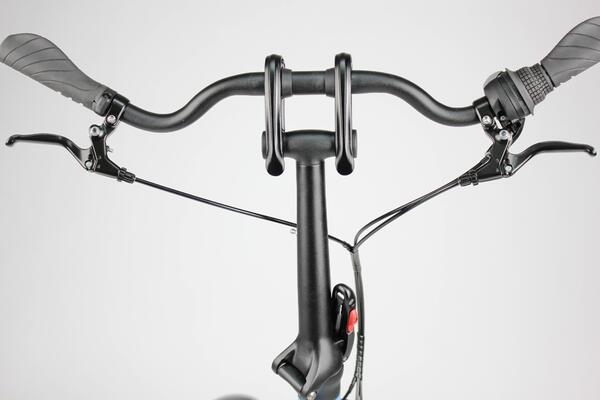 Step 3: Remove the Physis Handlepost.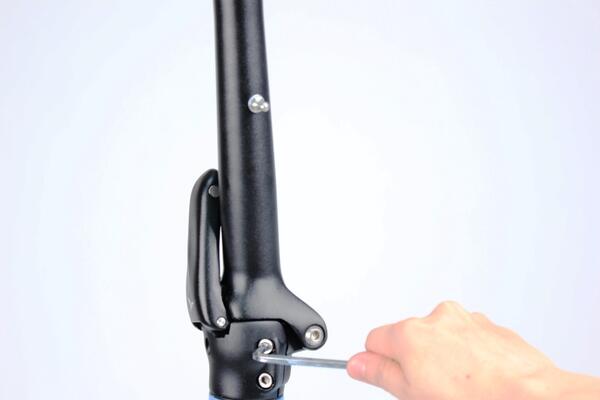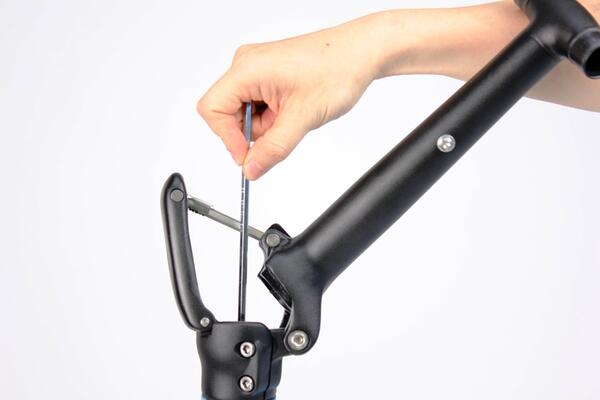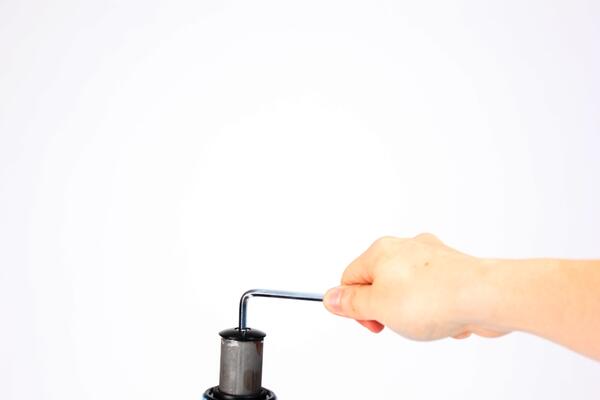 Step 4: Undo the quick release to remove the seatpost and put to one side.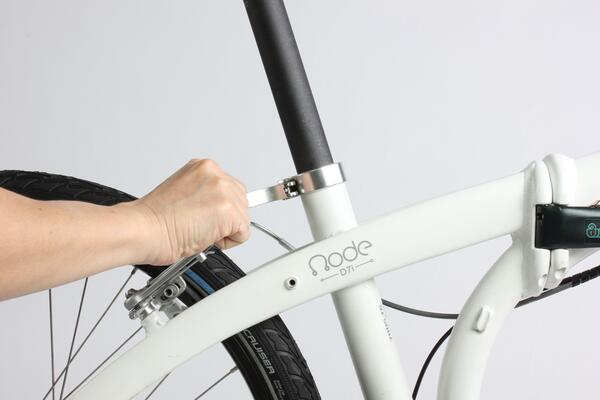 Step 5a: For bikes with nuts, remove both wheels using the 15 mm crescent wrench and apply the hub axle discs to each side of both wheels.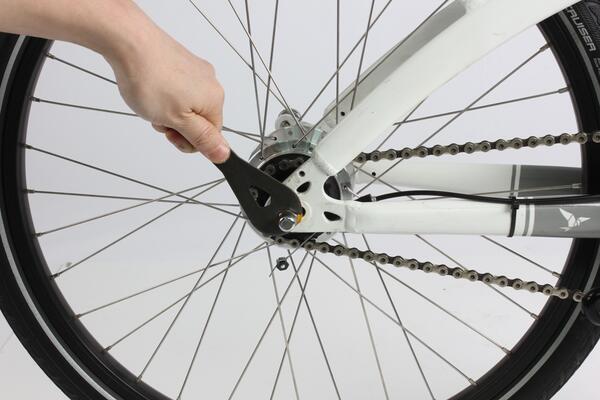 Step 5b: For bikes with Quick Release skewers, remove both wheels by undoing the Quick Releases, then unscrew the quick release acorn and slide out the Quick Release skewer and apply the hub axle discs to each side of both wheels.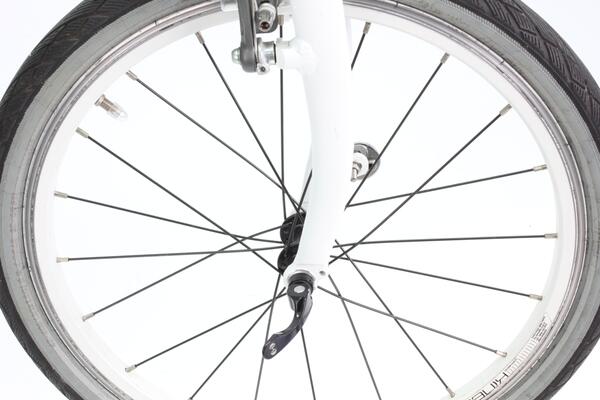 Step 6: Insert the drop out holders to the front and rear dropouts.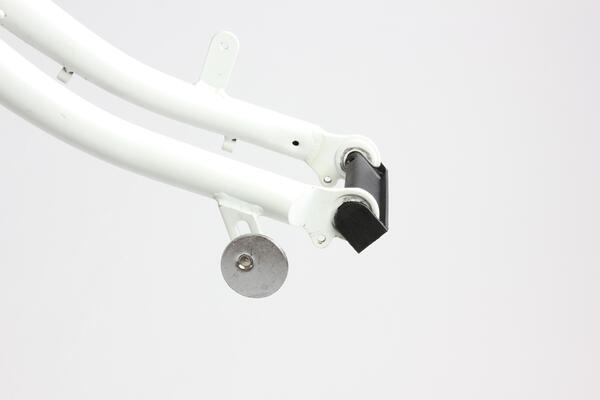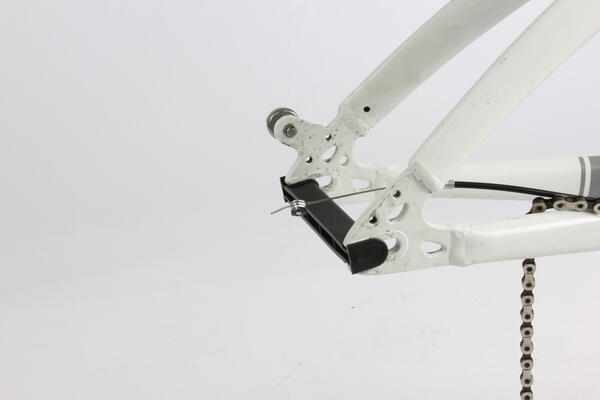 Step 7: Attach the chain ring pad to the chain ring.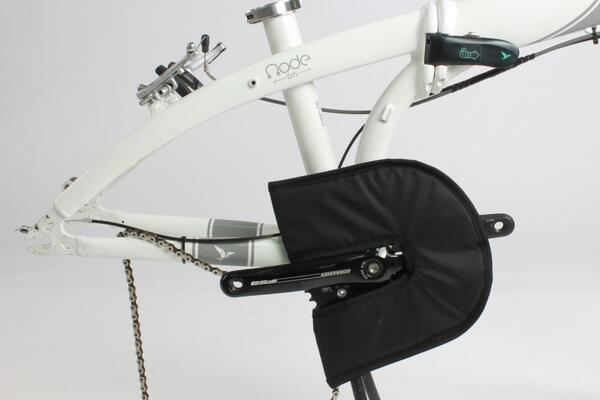 Step 8: Place the AirPorter on the floor, open up the cover and lay the buckles on the outside, then place the rear wheel in the bottom right of the Airporter.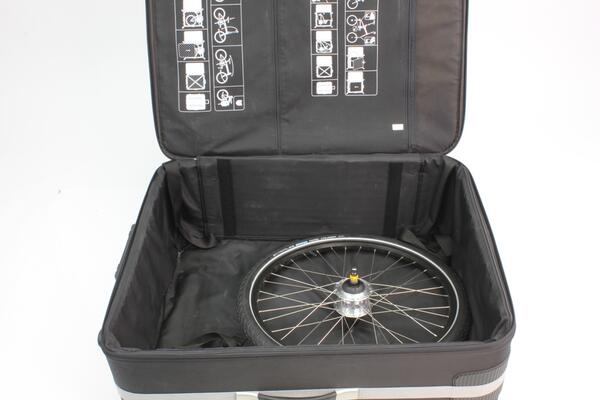 Step 9: Place the first pad over the rear wheel.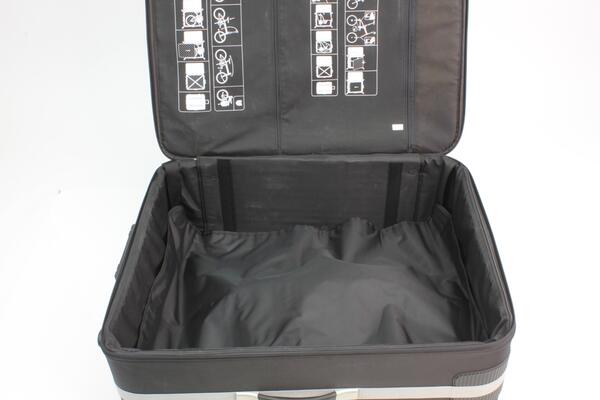 Step 10: Fold the frame. Place the folded frame on top of the first pad with the front frame underneath the rear frame and the front fork facing down on the left hand side of the AirPorter. In this position the brake caliper will be on the left. For the rear frame half, the rear derailleur should be at the bottom left corner, the cranks at the bottom, and OCL hinge at the right bottom corner of the AirPorter.
Ensure that the fork and rear frame are in contact and padding is inserted between these parts to prevent damage to your bicycle.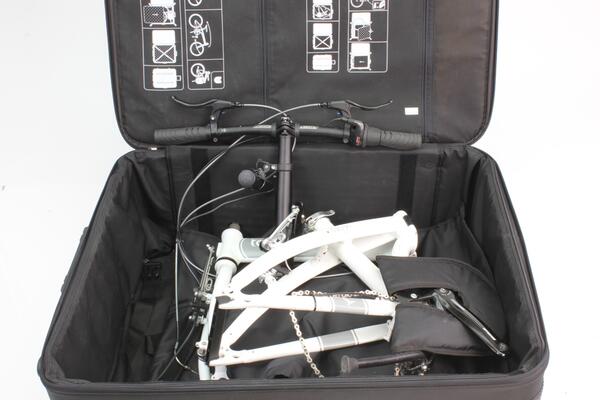 Step 11: Carefully slide the base of the handlepost between the seat stays so the handlebar grips are at the top of the AirPorter.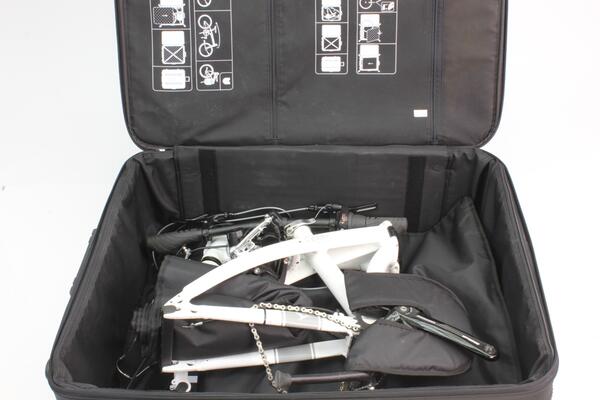 Step 12: Tuck the lower third of the second pad around the base of the handlepost and ensure that the handlepost cannot touch the frame. Then place the seatpost along the top edge of the AirPorter with the saddle on the right side.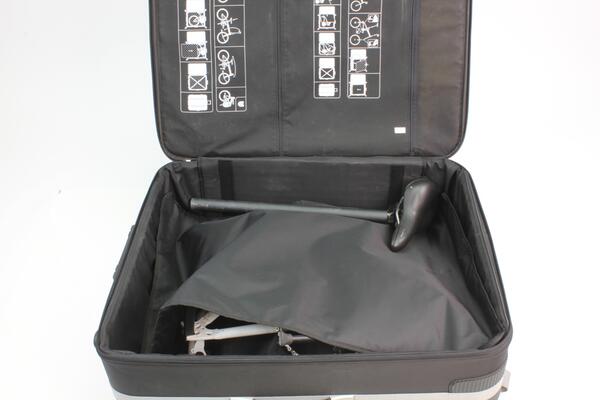 Step 13: Place the front wheel on the right side of the AirPorter, clasp the buckles shut and cinch tightly.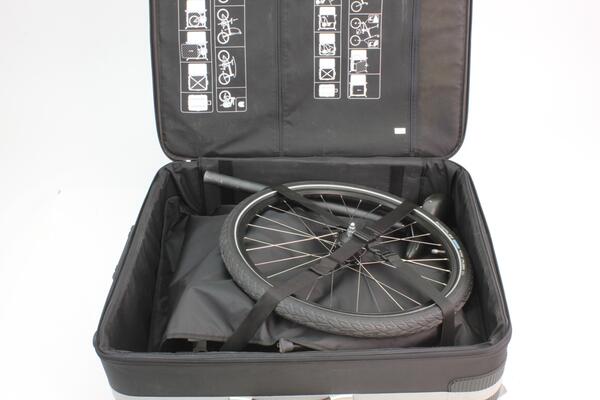 Step 14: Place the pedal bag in the zipper pocket on the inside of the AirPorter Cover. Close the AirPorter and zipper it closed. Secure zippers in the zipper lock.
Please Note
This article only provides the general steps for specific Tern bicycle models. Some steps may vary by year and model.
This article is intended to serve as a helpful resource for Tern bicycle owners. It is for informational and educational purposes only. Use this information at your own risk. Consult with your authorized Tern dealer for professional advice and assistance.