Easy-access grocery-getting pannier
The Big Mouth Pannier is the newest and biggest addition to Tern's ecosystem of bags that help you carry a load on your bike. The Big Mouth pannier bag holds up to 6.1 gal so it's perfect for grocery runs or daily commuting. Thanks to the wide cinch-top opening you can easily organize, load, and secure your cargo. It opens so wide, in fact, you can easily drop a basketball or watermelon inside.
The Big Mouth hangs on the side of your rear pannier rack with robust Ortlieb pannier hooks, so you can expect years of reliable operation. Finally, we designed the Big Mouth so it can fold flat when you aren't using it—cinch it flat on the side of your bike for a discreet and narrow profile.
Easy access grocery-getting pannier
Wide, open mouth makes it easy to load and unload
Tote handles make it easy to carry off the bike
Cinch top to secure cargo
Aluminum buckle strap adjusts for different sized loads
Reflective accents for nighttime visibility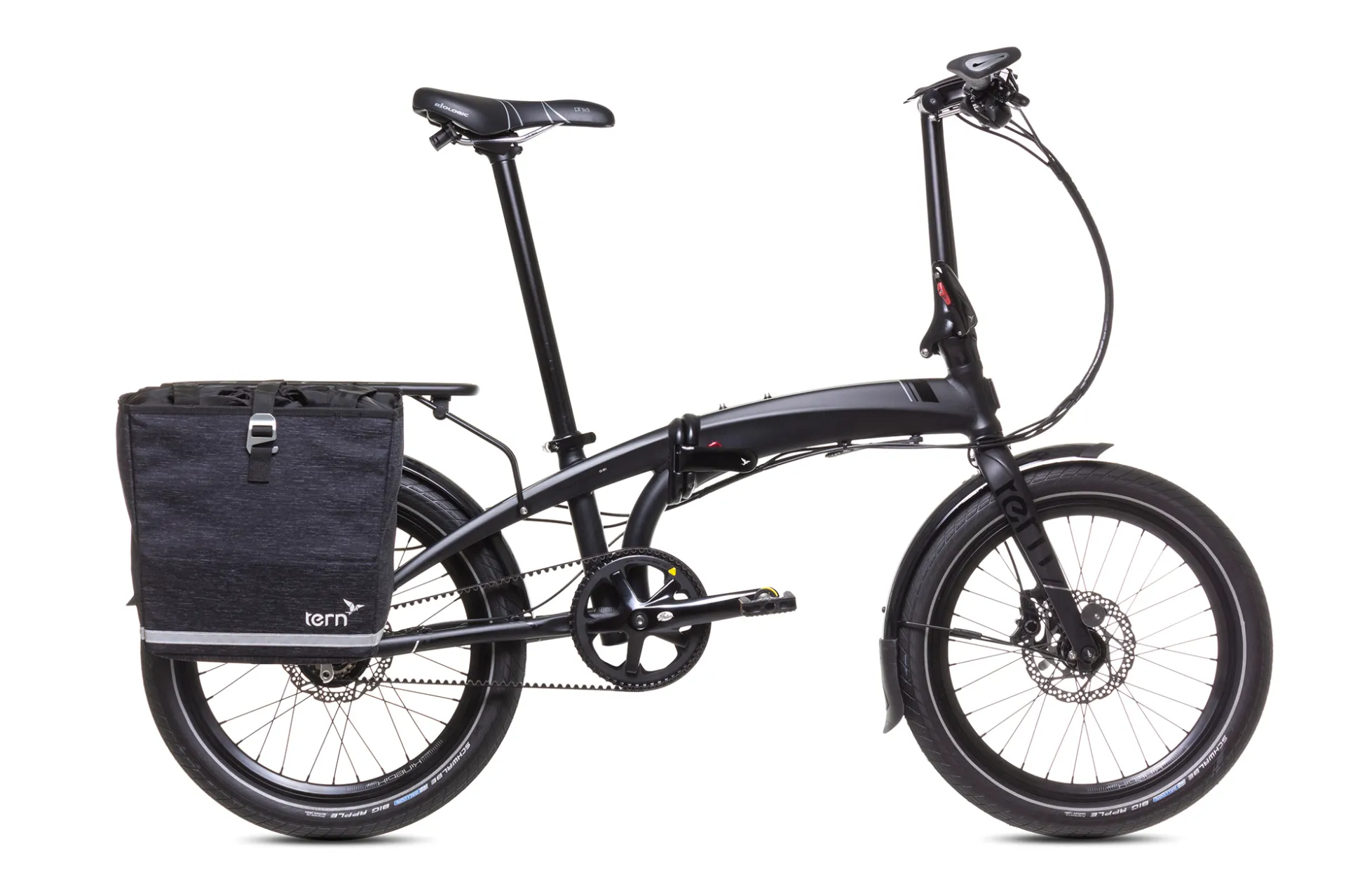 Get the Facts
Max Dimensions (per unit)
330 × 320 × 230 mm (13 × 12.6 × 9.1 in)
Load Capacity
9 kg (19.8 lb)
Weight (per set)
0.88 kg (1.9 lb)
Volume Capacity
23 l (1,403.5 in³)