BioLogic™ Portage™ PostRack™ - Built for Tern
Here today. Gone tomorrow.
The BioLogic Portage PostRack lets you add luggage carrying capacity quickly and conveniently whenever you need it. A quick-release mount allows for fast mounting and removal yet securely fastens the rack to the seatpost. Elastic luggage strap clips into integrated brackets to secure loads and a tail bracket allows for the mounting of a reflector or rear light.
Visit the Portage PostRack product page on the BioLogic website.
Lets you quickly and conveniently add cargo capacity to your bike
Quick-release mechanism for easy-on and easy off mounting
Elastic luggage strap clips into integrated brackets
Fits seatposts 27.2 – 33.9 mm in diameter
Designed with Tern bikes in mind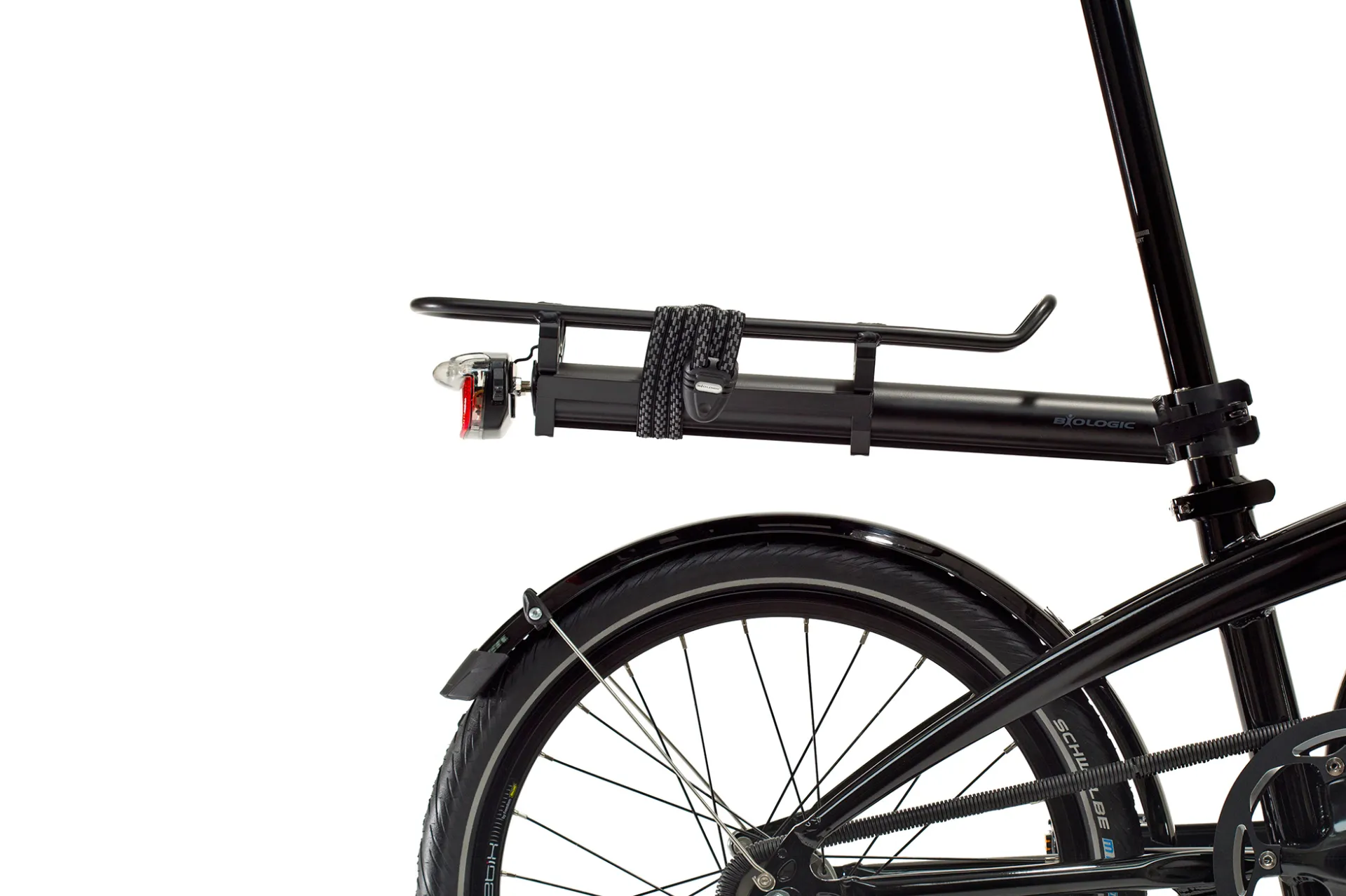 Get the Facts
Load Capacity
10 kg (22 lb)