For Extra Side Visibility, Rain or Shine
New product arriving later this year!
The Nitelite Side helps you stay safe on the road by making your bike more visible. Whether you're riding at night or in the rain, this pair of amber LED lights makes it easy for drivers approaching from the sides to spot you at intersections, and for those approaching from behind to see how wide your bike really is.
Amber safety lights positioned to make the sides of your bike more visible, so drivers know to steer clear
Fits securely on the side-facing bar ends of the Captain's Chair, Clubhouse carriers, and handlebars 
Made for all-weather riding, with durable aluminum housing and IPX4 water resistance rating
Choose from 3 modes and their respective runtime: constant (2.5 hrs), pulse (7 hrs), and flash (13 hrs)
USB-rechargeable, eliminating disposable batteries—convenient to use and better for the planet!
Built-in battery level indicator
Fits tubes and handlebars with an inner diameter of 15.2 - 20.3 mm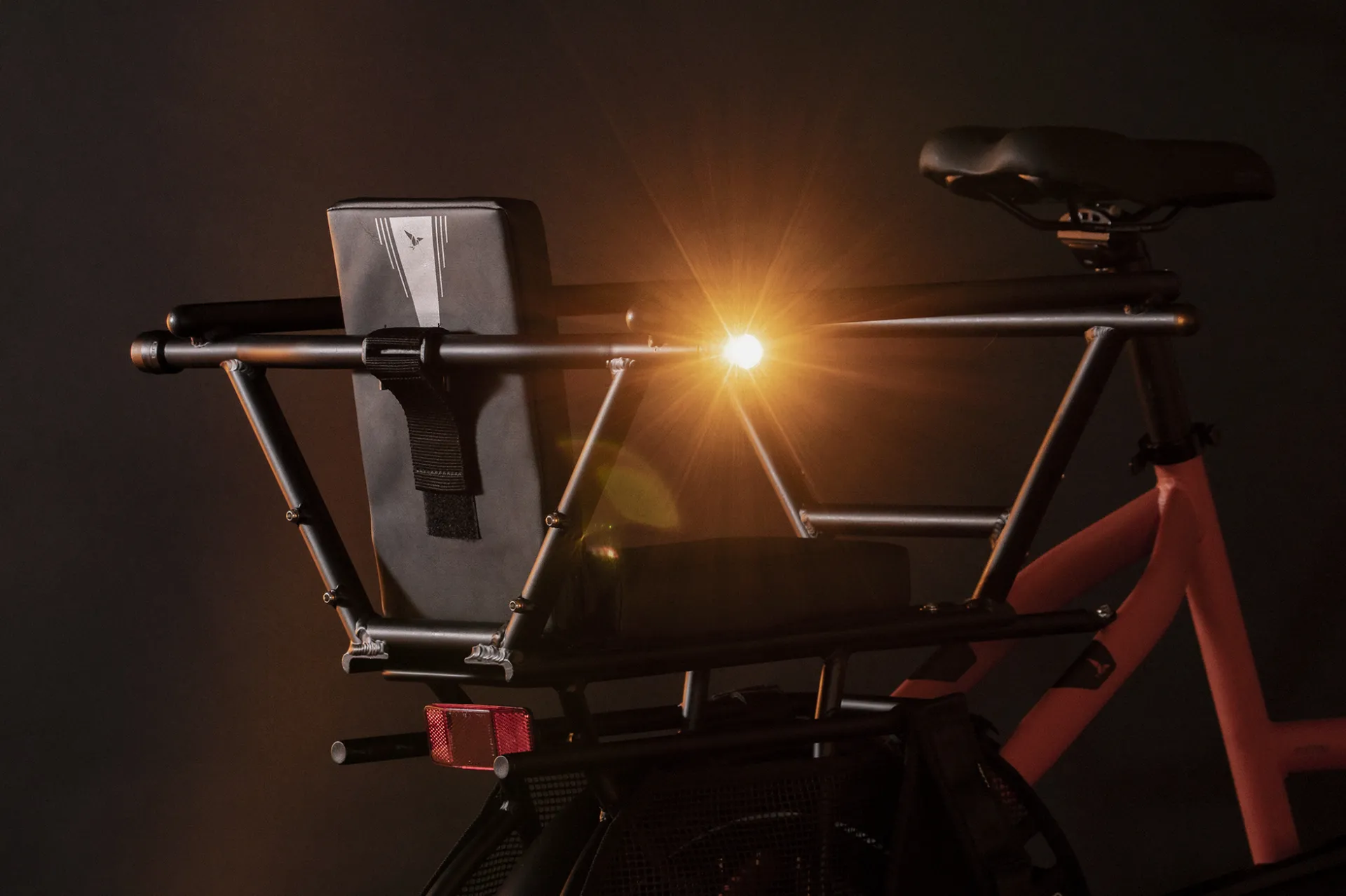 Get the Facts
Max Dimensions (per unit)
69 × 30 × 30 mm (2.7 × 1.2 × 1.2 in)
Weight (per set)
0.044 kg (0.1 lb)