Lightweight cover for multi-modal commuting
An easy-to-use, lightweight cover is an essential accessory for a portable bike. Perfect for trains, subways or buses when you need to bag your bike, the CarryOn Cover helps keep you and others free from grease and grime.
Our CarryOn Cover makes it easy to carry or store away your bike. It's fasts to get on and off, has a comfortable carrying strap and has a built-in storage bag that quickly straps to your bike so it's always with you when you need it.
Cover your bike in seconds—without lifting
Quick-fasten internal straps carry the weight of the bike securely
Stay-in-place shoulder pad for comfortable carrying
Built-in storage bag with a no-slip surface and quick strap so you can mount it to your seatpost, handlepost, rack, or under your seat
Find compatible bikes here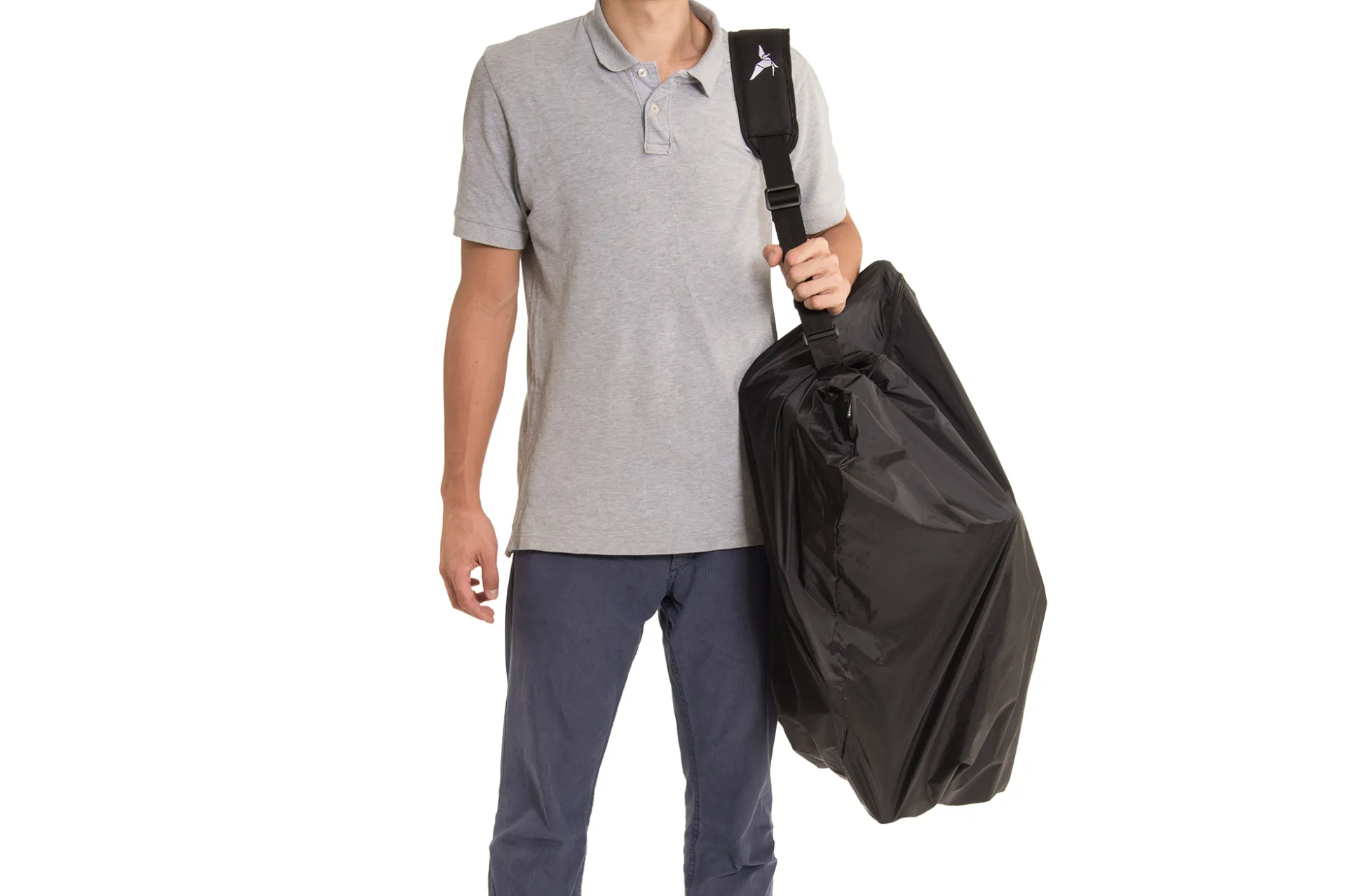 Get the Facts
Max Dimensions (per unit)
1,100 × 1,005 × 0 mm (43.3 × 39.6 × 0 in)
Load Capacity
18 kg (39.7 lb)
Weight (per set)
0.446 kg (1 lb)