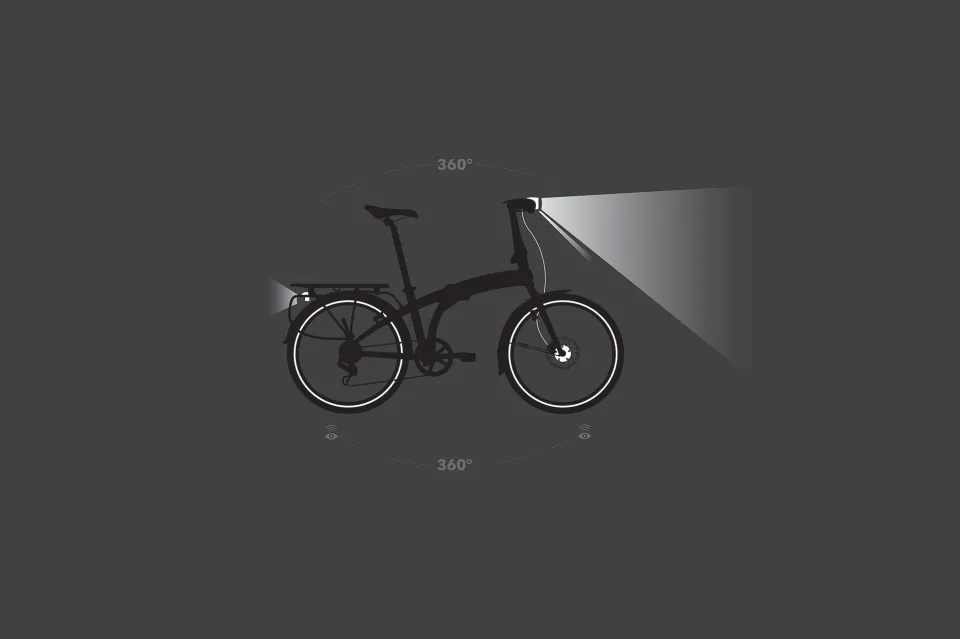 You need to be safe when you're out on the road. That's why we've designed our hard-core commuter bikes with 720° Visibility: 360° of active lighting and 360° of reflectivity.
360° Active Lighting
Specially designed lights allow you to be seen from all angles when it's dark out. Accidents often occur at 90° angles at an intersection so active side lighting is especially important.
360° Reflectivity
Bright car headlights can overwhelm the active lights on a bike and this is why reflectivity is important: the brighter a car's headlights, the brighter the reflective patches shining back at the driver. Bikes with 360° Reflectivity are visible from every angle to oncoming cars.